Archive: May 23, 2022
Archive: May 23, 2021
Archive: May 22, 2020
Hi all – it's your friendly neighborhood SpaceX reporter checking in …
I have sadly neglected my reporting duties; my last update was Jan 7 for a Starlink mission, and SpaceX have had four more successful missions in the meantime, having now placed 420 satellites into low-Earth orbit. Yes, wow.
But the bigger news is that SpaceX are scheduled to send two human astronauts to the International Space Station next Wed May 27, at 1:33PM PT, in the so-called Demo-2 Mission. Mark your calendars!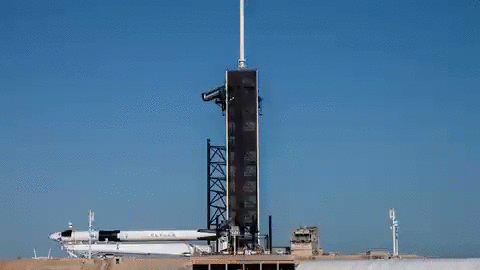 Elon Musk just tweeted the animation at right, showing the rocket and capsule vertical on the launch pad in Cape Canaveral, ready for action.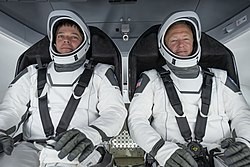 Captain Doug Hurley (R) and Commander Robert Behnken (L) will take about 24 hours to reach the ISS at 17,000mph, after which they will join Expedition 63. Meanwhile the capsule will return to Earth empty, fourteen days after launch.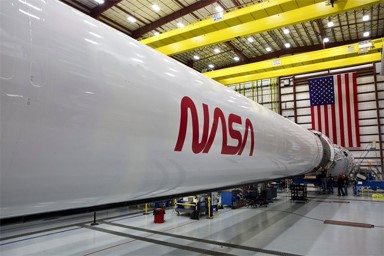 The significance of this mission cannot be overstated. It will be the first US manned launch in nine years, since the last Space Shuttle mission in 2011 which was fittingly captained by Hurley. And it will be the first private manned spacecraft to "reach space". (Okay, okay, SpaceShipOne reached space defined as 100km back in 2004, but this will be real space, the ISS orbits at 408km.) Underscoring the importance, this will be the first spacecraft to sport the famous NASA worm logo since 1992.
Cheers, fXf, and please stay tuned!
PS to those who ask "should we be launching spacecraft in the middle of a pandemic", I say "yes"
Archive: May 23, 2019
Archive: May 23, 2018
Archive: May 23, 2017
Archive: May 23, 2016
Archive: May 21, 2015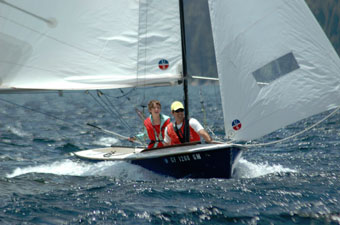 Tonight sailed my venerable C-15 in the Sunstroke Series, in Marina Del Rey; despite some cobwebs and rust managed to finish 2nd. My little boat "It's the Water" is now thirty-six years old (!) and still flying :)
And meanwhile, it's all happening...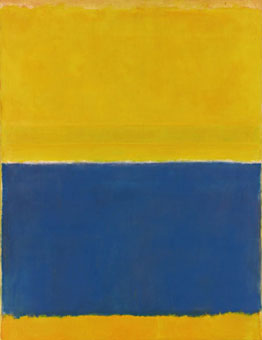 Exquisite Rothko masterpiece sold for bargain price of $46M. It's pretty abstract; lest you think the title is a clue to the intended message, it's Untitled (yellow and blue).
Do you agree? Why is modern art so bad? Is it? My own view is that art has shifted from representational to conceptual; you might need to have more context to understand and appreciate it.
So, why hasn't a cure for cancer been found yet? Net net, because cancer isn't one disease, it's over 200 different ones with similar symptoms (uncontrolled and unregulated cell reproduction). We have found the cure for some of them, and are working the list. Great commentary...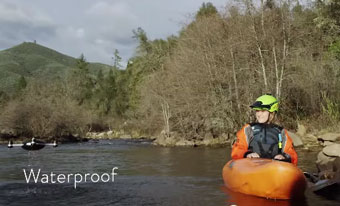 Who wants a Lily camera? Me! A drone that follows you ... very cool.
Wow... A coalition of more than 60 Asian-Americans have filed a Federal discrimination complaint against Harvard. Given the evidence of racial bias in admissions, they're quite likely to have a case. Excellent, we have to abolish all racial discrimination.
The reaction of the media to Seymour Hersh's Bin Laden scoop has been disgraceful. It is odd that the story hasn't received more respect. Even if aspects of it are wrong, there is a lot of evidence.
So true (and in re, the climate jihadists):
Years ago, I heard the Jewish comedian Jackie Mason performing in Beverly Hills, riffing on the primary motivation of wealthy liberals. They do things, he suggested, not because they actually accomplished anything, but because "I have to look at myself in the mirror."
Among the things it explains: The Income Inequality Warriors. There seems to be an effect that the more you try to close the "income inequality" gap, the bigger you make it.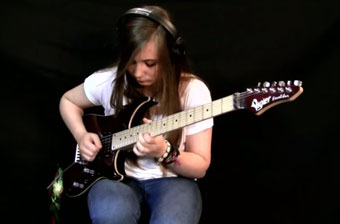 16-year-old guitar virtuoso Tina S shreds Metallica's Master of Puppets. The entire 8:32 is awesome, but for the TL:DW advance to 3:40, close your eyes, and drift... YES. And the solo at 5:30 totally rocks.
MG Siegler: A Penny for your Thoughts. Have you ever thought how weird it is that everything on the Internet is Free?
Archive: May 17, 2014
| | |
| --- | --- |
| Amgen Tour - a little ride up to Mountain High | |
Yesterday I rode up to the Mountain High ski area from Palmdale, ahead of Amgen Tour of California stage 6, which rode the same route about three times as fast as I did :) Was a perfect day for a little 25 mile climb at 8% up to 8,000 feet; 90+ degrees, hot and dry. Whew.
I began the day at the start town of Newhall; hung out with the teams :) watched the start, and then drove to Palmdate and rode up the mountain before watching the finish. A nice little cycling day.
Of possible interest, here are some pics: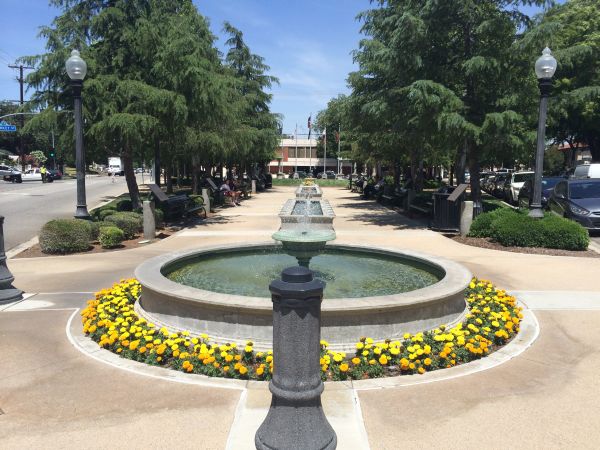 The picturesque start town of Newhall
(not pictured, 100 degreee heat)
The picturesque start town of Newhall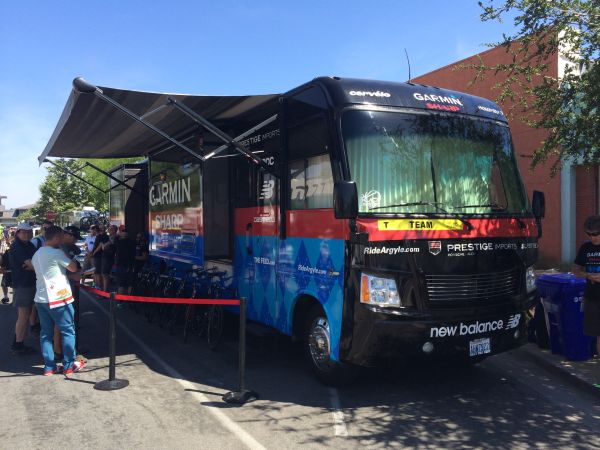 All the team buses are there

And the team cars are ready!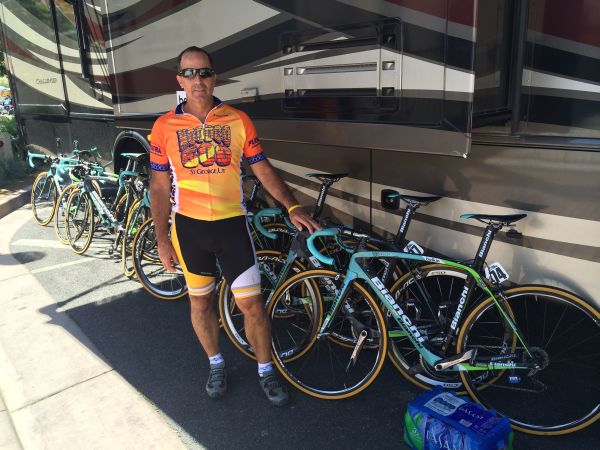 Inspecting the Belkin bikes (talking Dutch was actually helpful!)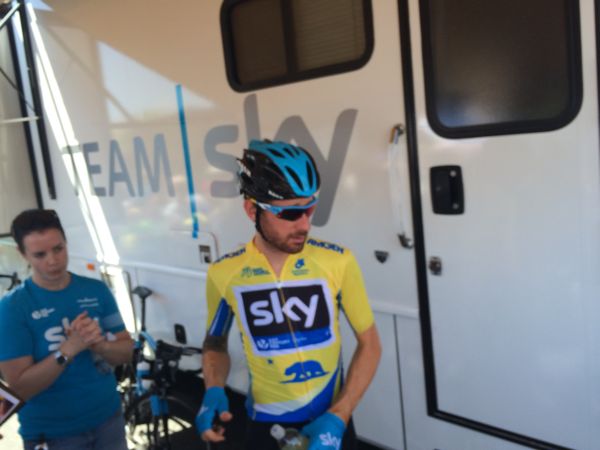 Sir Bradley Wiggins, replendent in yellow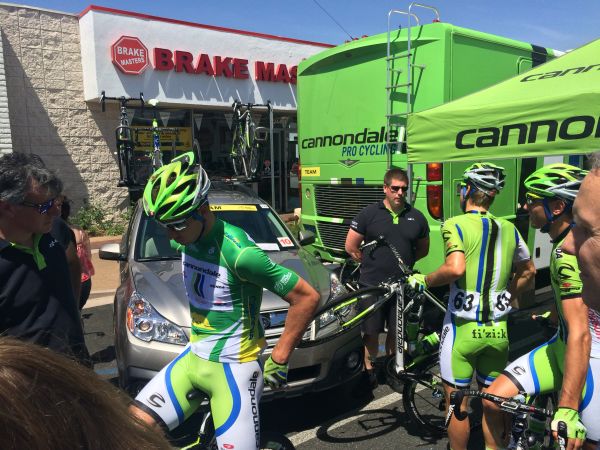 Peter Sagan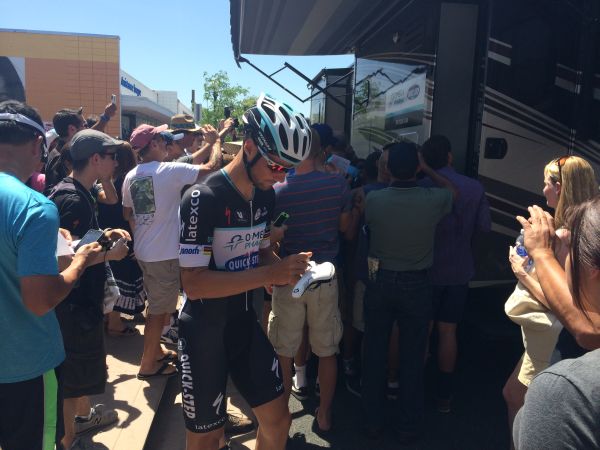 Tom Boonen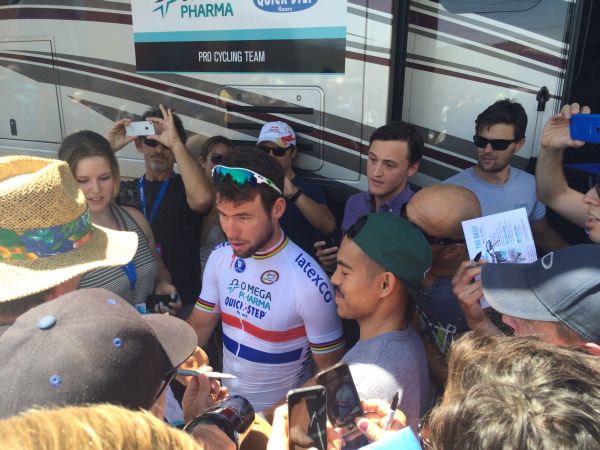 Mark Cavendish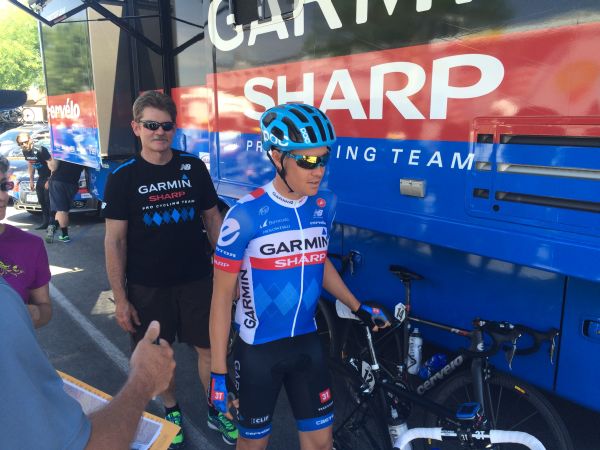 Tom Danielson - would end up being critical on thisday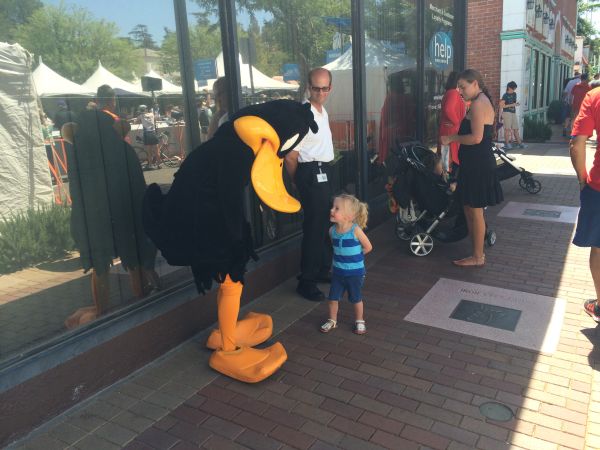 A young fan :)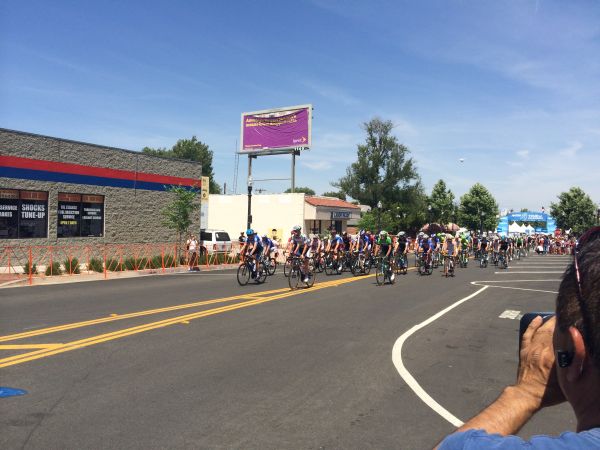 The start! - and they're off...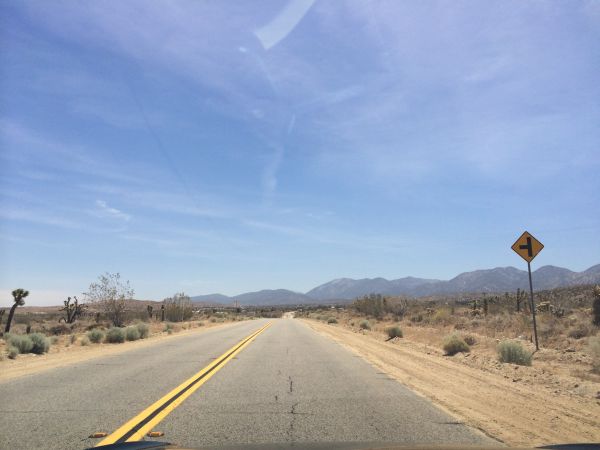 Onward through the desert, with the high mountains in the background yet to climb

Parked, and I'm riding ... a mere 25K to go (straight up of course)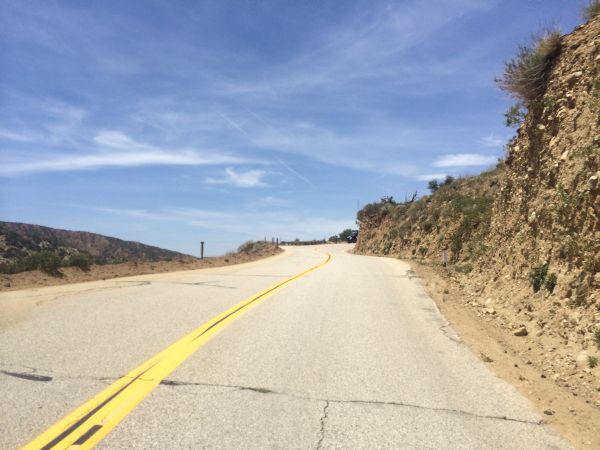 Onward and upward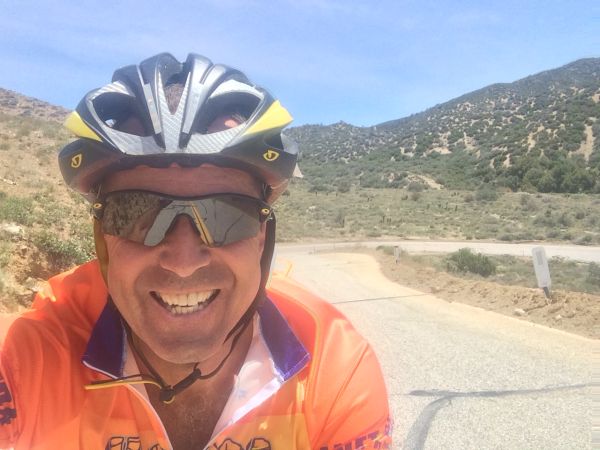 Still smiling in the heat

More climbing up "Big Pines Highway", as desert gives way to pines

The final turn up to the ski area of Mountain High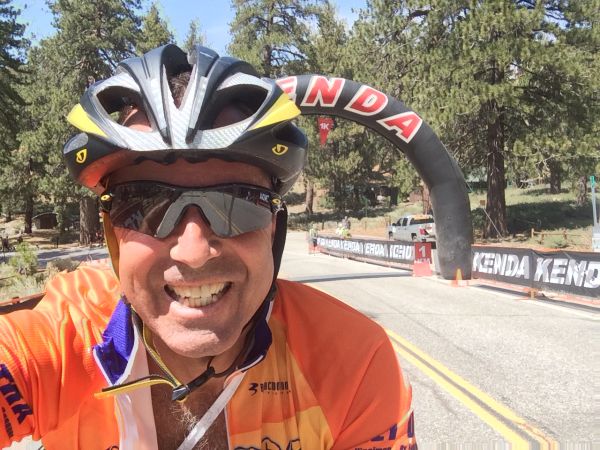 Passing through the 1K banner, still smiling :P

300m to go, "shut up legs"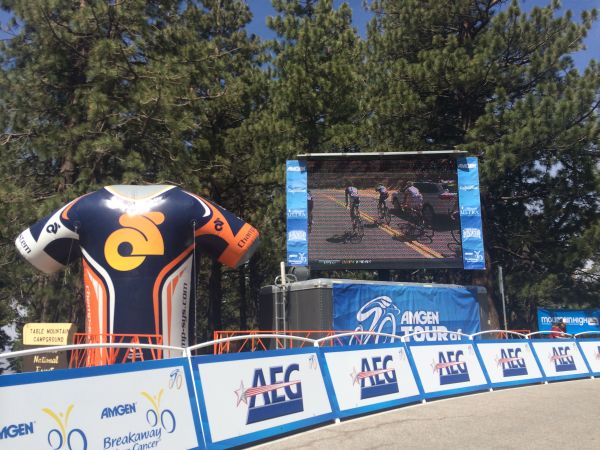 Jumbotron shows the breakaway behind, catching fast

The finishing straight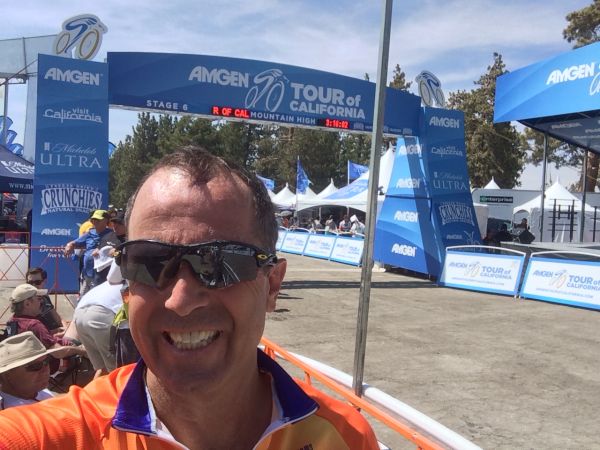 Made it! And so here I am, at the finish...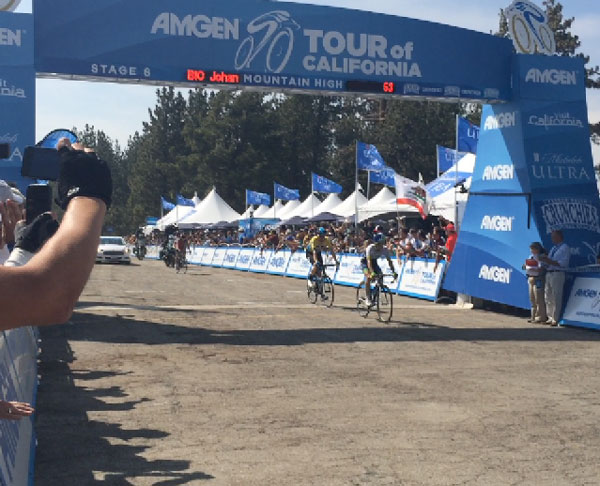 Wiggins survives on the day, led by Adam Yates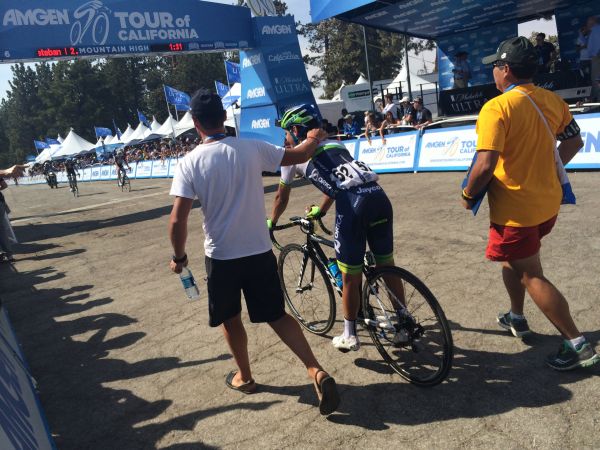 Stage winner Esteban Chavez

Today the Tour continues with a circuit race in Pasadena, and tomorrow it finishes up with an epic race in Thousand Oaks including the famous Rockstore climb which is practically in my backyard. Unfortunately I'll be well on my way to Kazakhstan by that time (really!) ... bad timing. More on that, stay tuned :)
Hi all, I'm off! Yes you knew that already, but now I'm really off ... off to Kazakhstan, to give a talk at the ASTEX 2014 conference next week. So, where is Kazakhstan?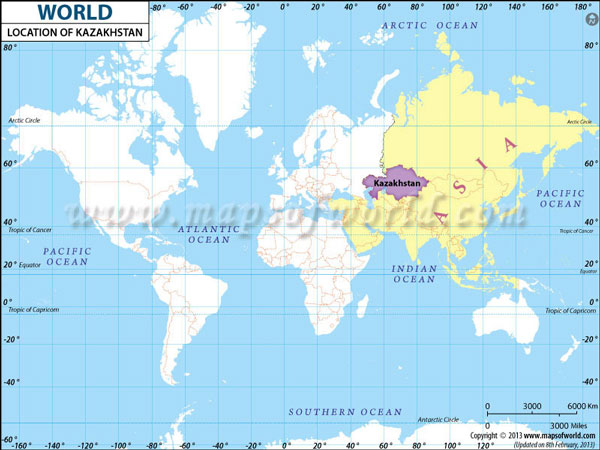 Yep, it's huge, and it's directly in the middle of Asia, right between Russia and China. I'll be in Astana, the capital city, which is right in the middle of the country. I'm so excited, I mean, how often does someone invite you to give a talk in Kazakhstan?
Stay tuned!
Archive: May 23, 2013
Archive: May 23, 2012
Archive: May 23, 2011
Tonight Alexis' 12th grade photo class held an exhibition, and we were there
with cameras :)

Awesome!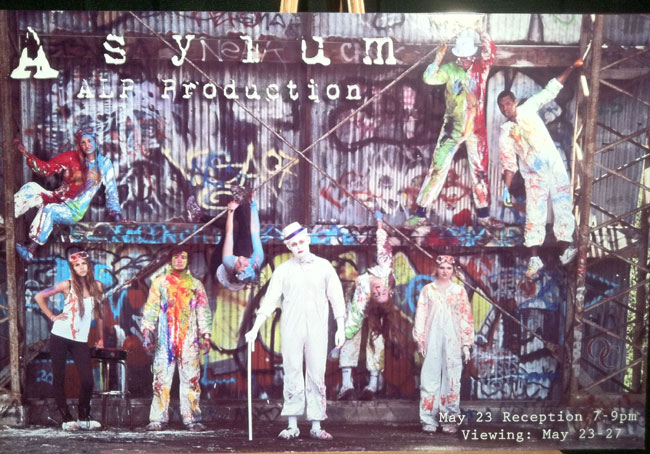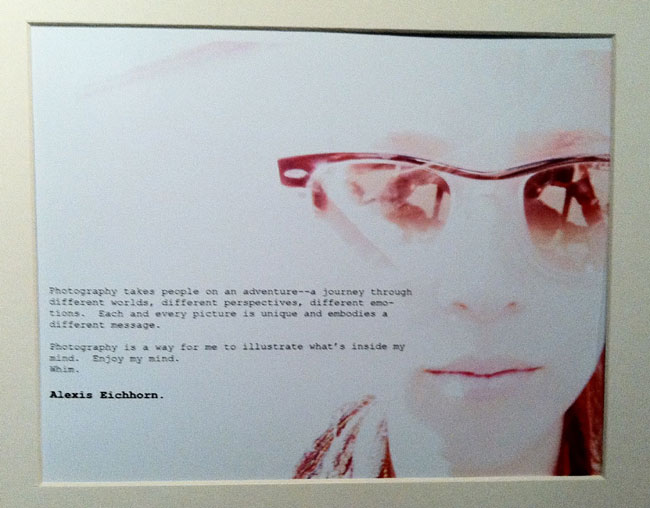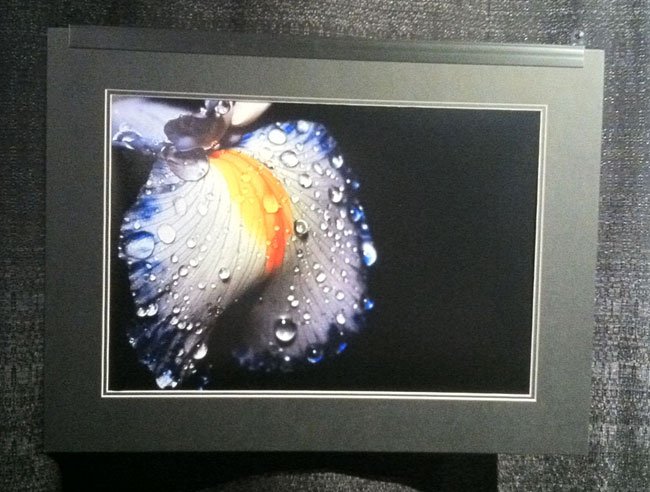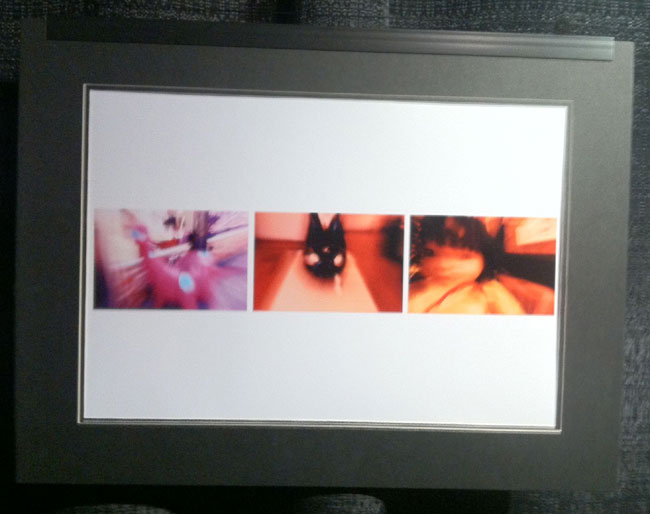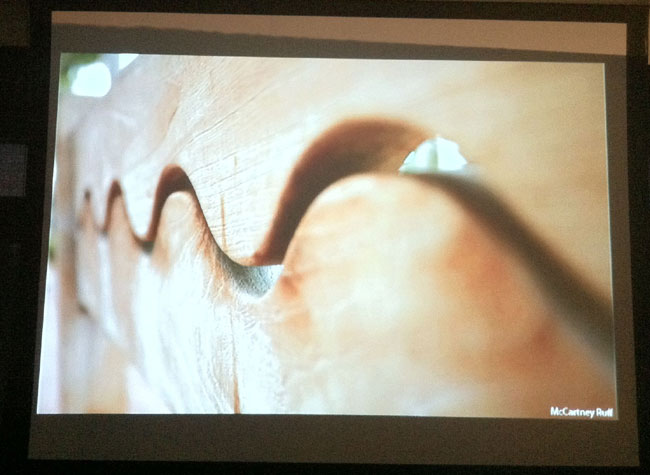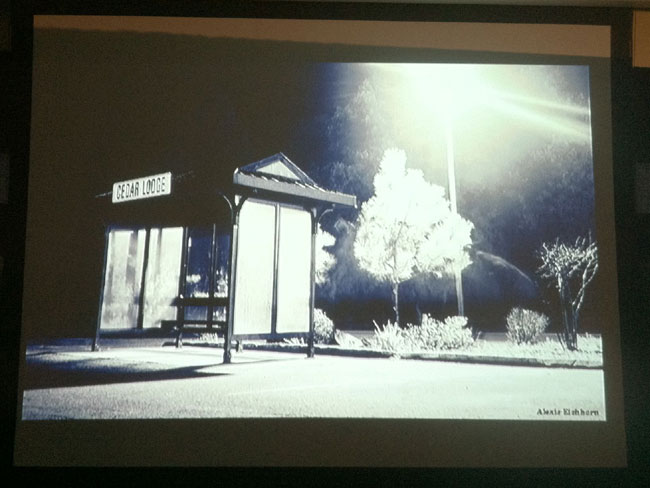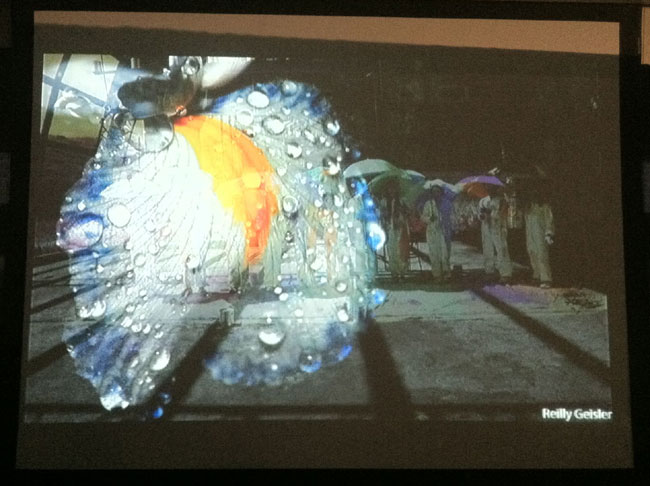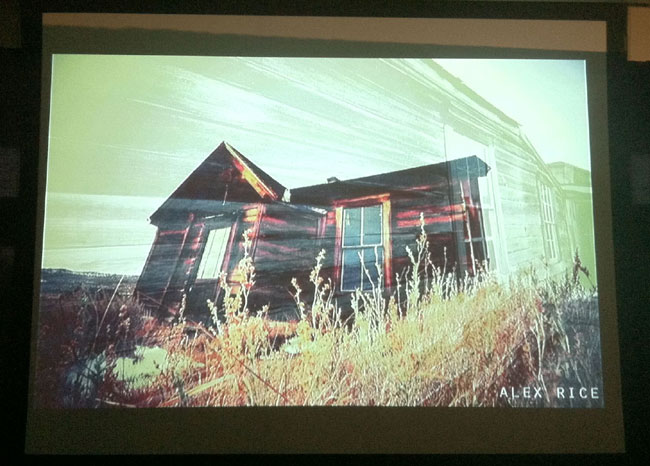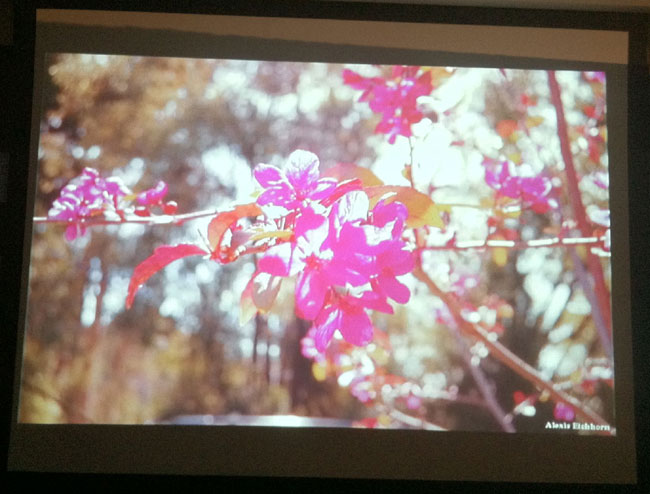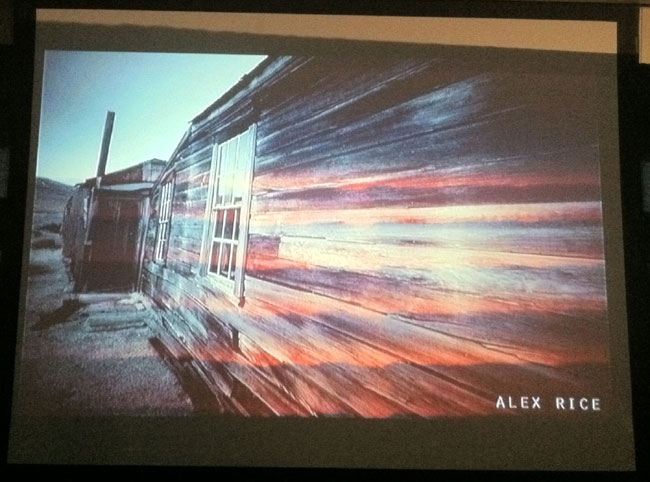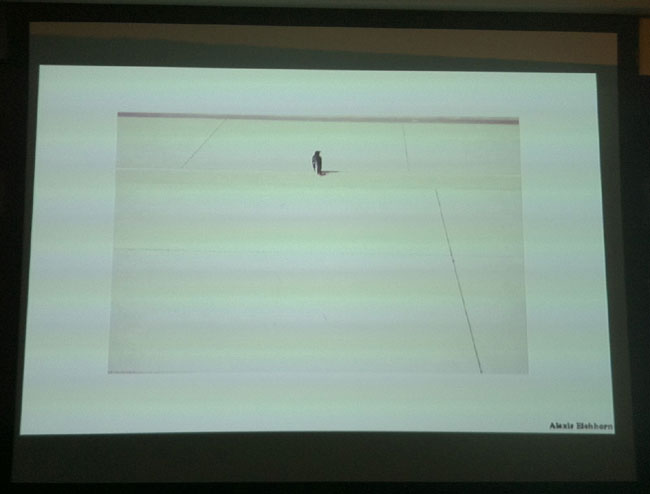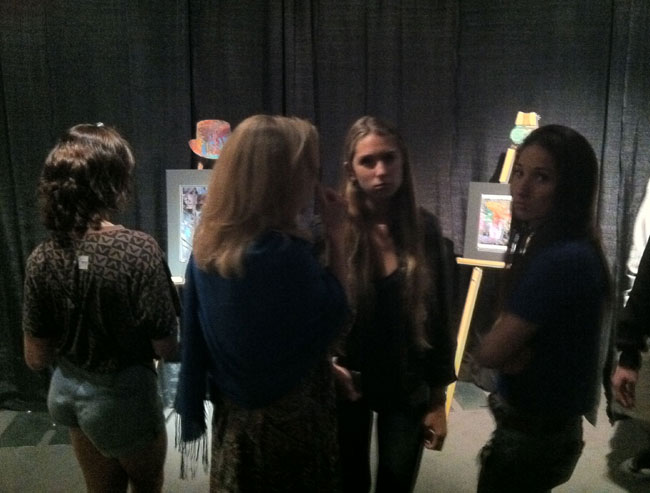 Archive: May 23, 2010
| | |
| --- | --- |
| Amgen Tour of California: Stage 8 - Rockstore! | |
Today was the *big* day; 2010 Amgen Tour of California stage 8, a four-lap circuit race right in my hometown, including the fabulous Rockstore climb I'm always telling you about, and the terrifying descent down Decker Canyon. I was there (!), and managed to wangle an invitation into the Amgen VIP compound. It was great.
Setting the stage, going in to this final day Michael Rogers of HTC/Columbia was leading overall, followed by Dave Zabriske of Garmin-Transitions 9s back, and Levi Leipheimer of Team Radio Shack 25s behind in third. BTW those three finished 1-2-3 last year, and they figured to do it again; but in which order? With such a tough finishing stage, anything was possible.
Naturally I took pictures, and naturally I'm going to share them with you. Here we go: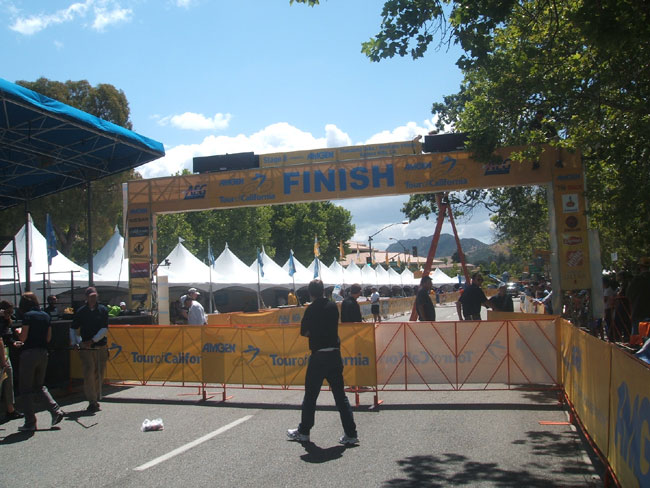 I began at the finish :) in Westlake Village; all calm right now... but later will be a madhouse

riding up Rockstore, there it is, the Rockstore itself,with a zillion motorcycles parked in front as usual
there was a huge crowd here to drink beer, hang out, and oh yeah watch those cyclist guys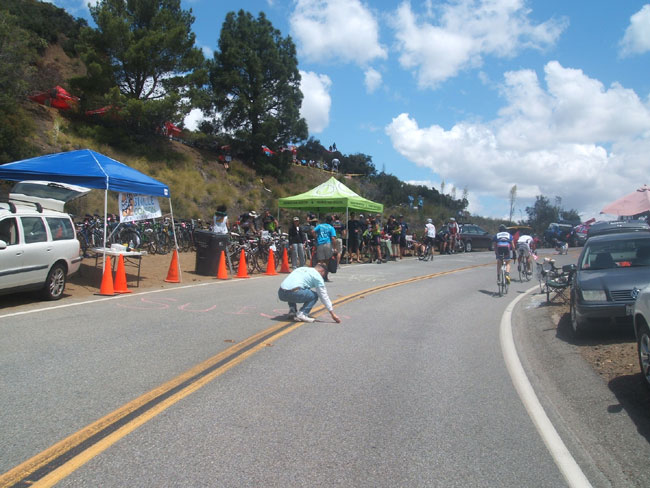 the climb was packed with cars and people and bikes and tents
lots of people chalking the road, too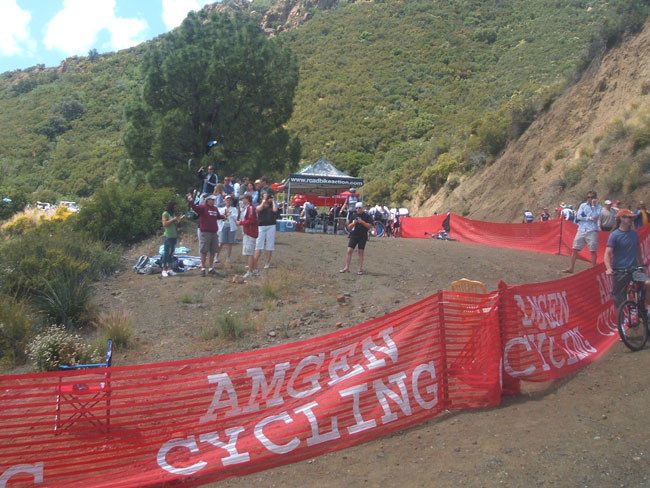 here it is, the Amgen VIP compound, located on that last big turn before the top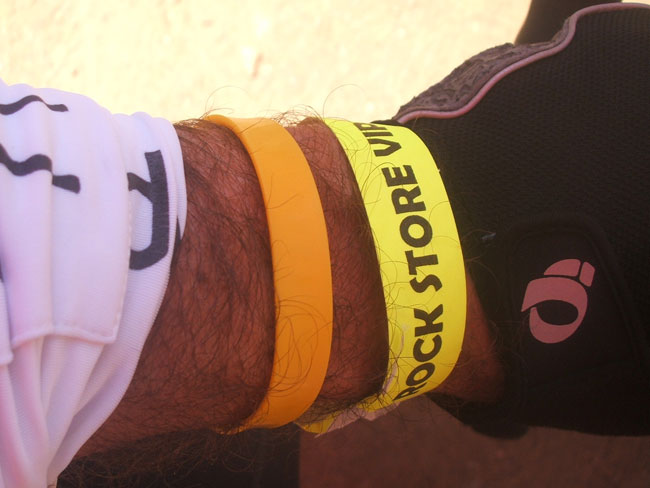 yippee I'm in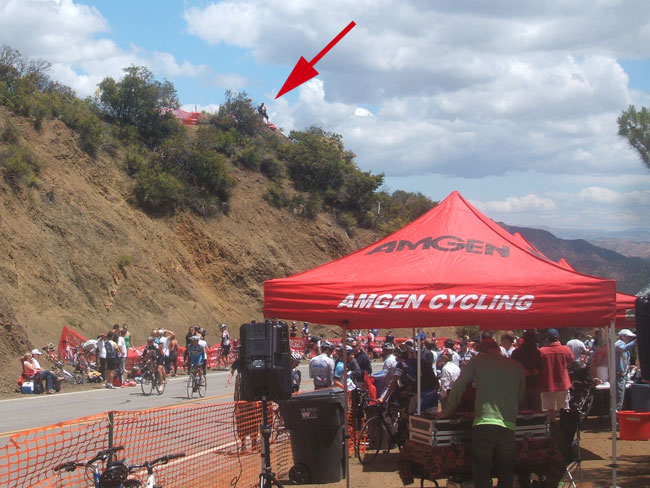 the Amgen area included the peak overlooking the turn - and the whole valley
the red arrow shows where I stationed myself, an awesome spot
note the DJ in the foreground, rocking the Rockstore...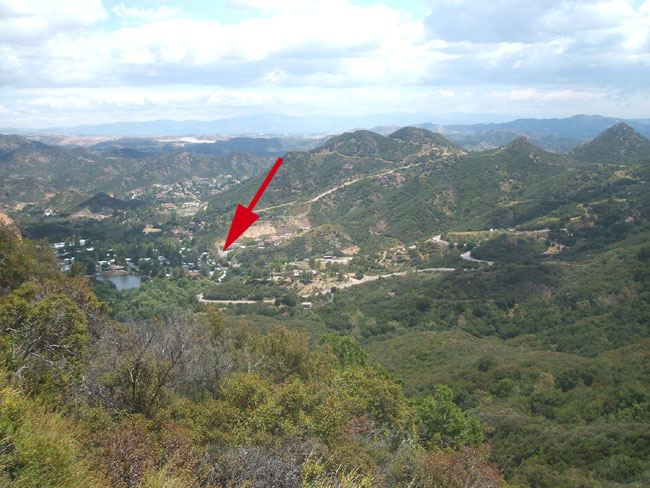 the view of the valley from the peak was unbelievable
the entire climb was visible, it was possible to watch the riders all the way up
the red arrow shows the location of the Rockstore at the base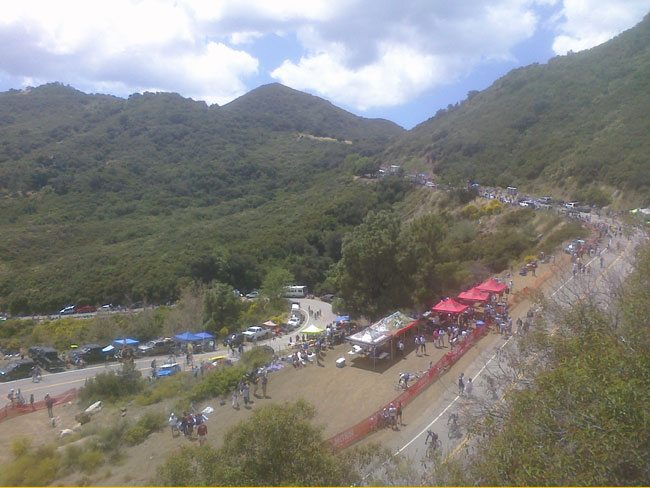 overview of Amgen compound and the final straight of Rockstore up to the KOM point
note the crowds - it was really packed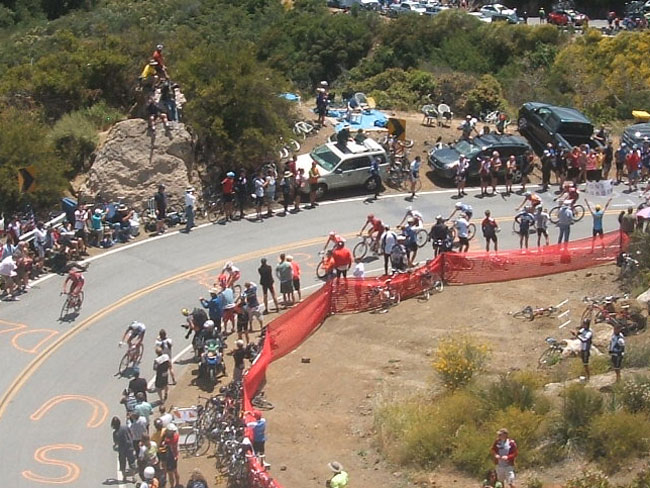 and so the race is on!
on lap two a breakaway of seven riders formed, including George Hincapie
here they have about 2:30 on the peloton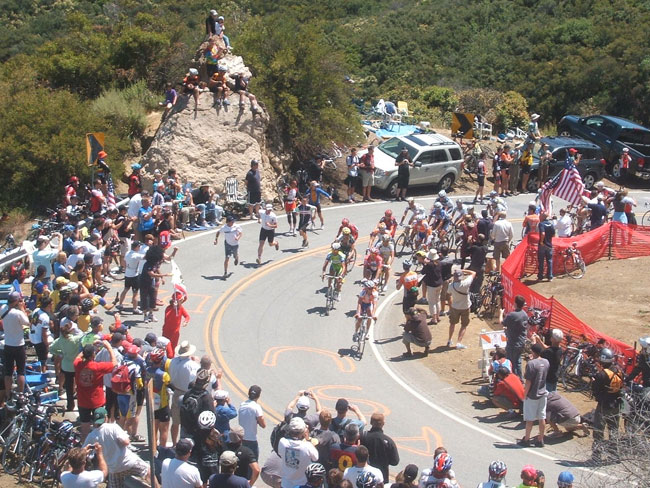 the peloton fragmented behind the break
with the GC men and their domestiques in the chase group
tucked in note Rogers (yellow jersey), Zabriske (orange helmet), and Levi (red and black kit)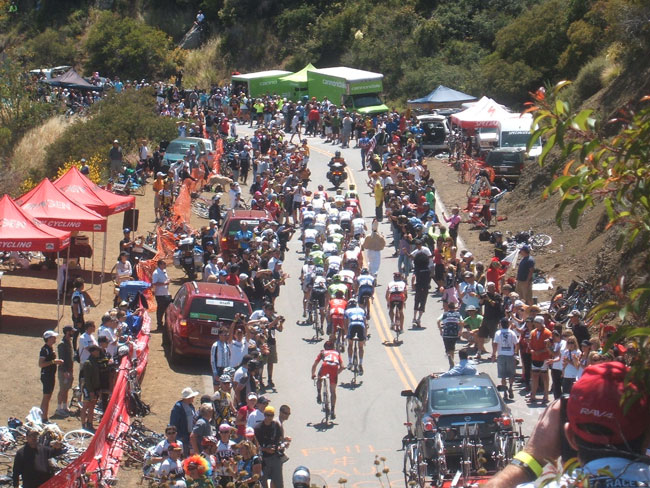 check out the size of the "peloton" after 35 miles of racing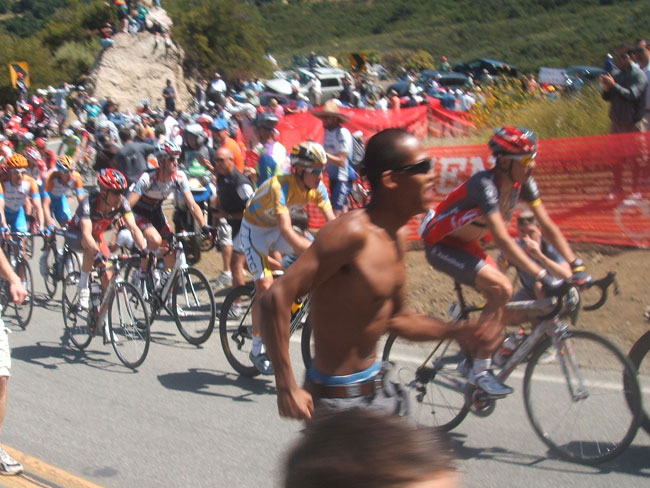 the leaders on lap three
R-to-L: Chris Horner leads Rogers, Rory Sutherland, and Levi, with Zabriske at the far left

on the final lap the break itself broke; here are leaders Baredo, Pujols, and Hincapie
George was the crowd favorite (of course) and looked great for the win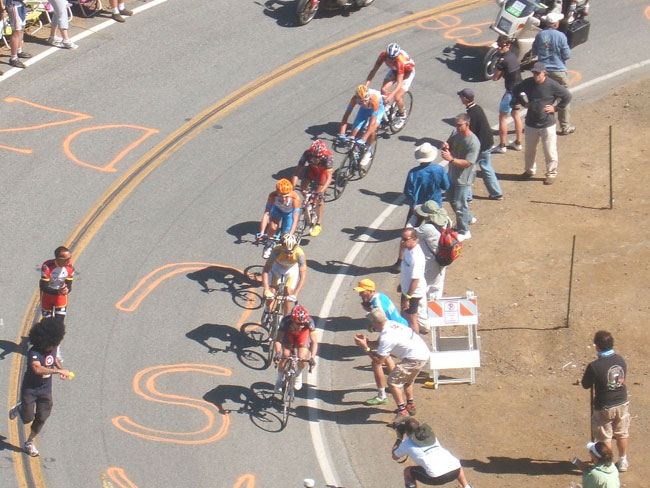 after a series of attacks the GC men pulled out from what was left of the peloton
Levi, Rogers, and Zabriske mark each other, followed by Horner, Ryder Hesjedal, and Thomas Rabou
with no gaps by this point it was evident that Rogers was on his way to the overall win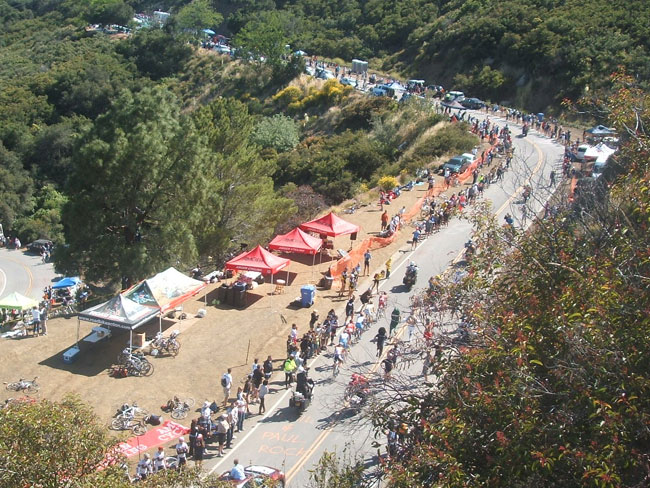 the leaders crest Rockstore on the final lap
what a marvelous sight!
After the peloton passed I rode down Rockstore and cut through Triunfo Canyon to Westlake Village, but instead of heading for the finish line I headed home, so I could watch the whole thing on Versus. Which I did, amazed that only a few minutes ago I had actually been there.
Oh, you want to know what happened? Well, on the Mulholland rollers between Rockstore and Decker Hesjedal attacked, and Horner went with him. They ended up catching the three leaders on the descent, and that group of five sprinted it out to the finish, with Hesjedal edging out George for the win. Congratulations to him but boo; I was really rooting for George to get it. Horner was third.

Must make a point of recognizing Thomas Rabou who won King of the Mountains going away. A promising young rider on Rabobank, he had a horrible accident which took him over a year to recover from, and is now coming back as a member of Team Type 1. He's been living a dream this week.

And in the GC it ended up being a parade; after all that work Rogers, Zabriske, and Levi finished together, and so they ended up on the podium in that order. A great win for Rogers, and poor Dave finishes second in the ATOC for the third time. Maybe next year!
Another fantastic day watching pro cycling... and this time right in my own town, on a climb I ride myself just about every week. I'll never do it again without thinking of today. How did I get here? :)
Wow, quite a weekend, what with Megan's par-tay yesterday and the Amgen Tour stage today. And so whew I get to relax... no wait that's wrong, I get to fly on a red-eye to Philadelphia! I am in fact sitting at LAX at this very moment, waiting for my [late] flight to board. Upon arrival it will be a day of meetings, followed by two days of customer visits, with a late flight back Wednesday and then a trip to Vista on Thursday. I will be one tired puppy. But don't worry, I will blog :)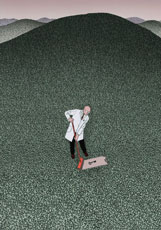 The latest issue of the New Yorker features a fascinating article by Malcolm Gladwell, The Treatment (PDF), about the search for drugs to fight cancer. A must read even if you aren't in the business of building tools for cancer researchers like I am.
Dog bites man story of the day: HP confirms slate to run WebOS. I bet it won't suck, and in fact might give Apple's iPad a run for your money. Of course as with any platform the key will be the availability of content; will there be WebOS Apps? Or perhaps the question should be will there be web apps. You could see a version of Chrome for the WebOS too, including flash...
In this regard, it is interesting to ponder whether the Android platform is fragmenting [already]. What's important here is not bifurcation of versions or features, but whether all versions support the same apps. E.g. Chrome + web = commonality.
More on Apple vs Google, in the wake of the Google I/O announcements: Robert Scoble posts hey Apple, you have mobile competition, and Eric Raymond thinks now's a bad time to be an Apple fanboy. I love this from Scoble: "Hello? This is Scoble. You're not calling me on your iPhone, are you? Why do you say that? Because I can hear you." Ouch. And Eric concludes "Apple has been outflanked by Google's multi-vendor strategy, outsold in new unit sales, and is now outgunned in technology and user-visible features. Again, I was expecting this…but not so soon." In this battle between two successful companies I don't see a loser, and for sure we consumers are the winners!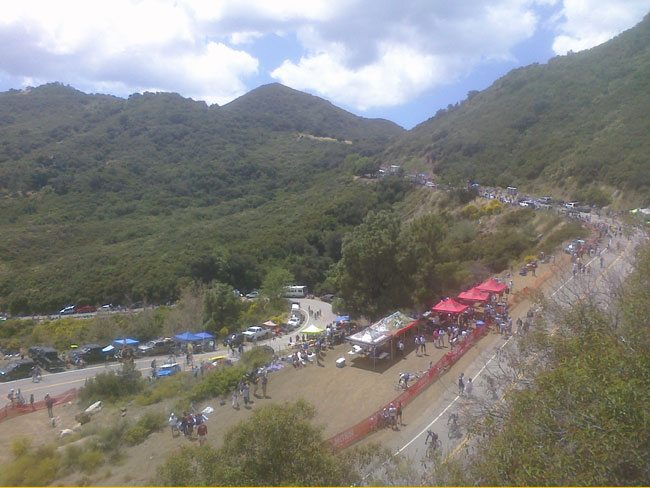 PS to my ATOC stage 8 report, not only did Ryder Hesjedal and Michael Rogers win, but so too did the cities of Agoura Hills, Thousand Oaks, and Westlake Village. There were huge crowds everywhere, and the PR value of all those beautiful aerial helicopter shots is incalculable.
Oh and in the other big cycling race taking place at the moment, Ivan Basso won stage 15 of the Giro! David Arroyo remains the overall leader, as the GC favorites continue to recover time from that amazing break which shuffled the standings. They have a rest day tomorrow but then a week of climbing left.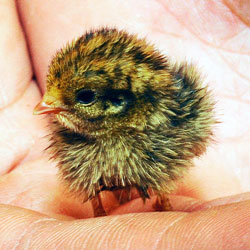 Wrapping up, the ZooBorn of the weekend is this quail chick. Wow. I must tell you I am a sucker for cute chicks :)
Archive: May 22, 2009
Yes, I know, a ... gap! Argh! Well that's what happens when you're traveling traveling traveling ... you're not blogging. Sorry. Anyway I am baaack and will try to catch up. Tonight I have a hot date (w Shirley :) and tomorrow I'm riding the Heartbreak double (203 miles + 15,500') so don't expect much from me this weekend either; I will be toast.
I have hit "economic meltdown depression" again. I should be cheered by OpenTable's IPO, which I did cheer for and which I am so glad went well for them, but it is an isolated positive island in a negative sea. The economy is not getting better, and having the government spent money we don't have to prop up failing companies is not going to help. Blech.

According to the WSJ, SolarWinds' and OpenTable's IPOs will change the mood in boardrooms. We'll see. Right now think they're more the exception than the start of a new rule.
I'll tell you one good thing: spam is down. I can't believe how much less spam I'm getting these days compared to, say, a year ago. Google saves one month's worth of spam before deleting it; last year I was averaging 30,000 spams a month (yes that is 1,000 per day!) and now it is more like 4,000. Maybe spam doesn't pay?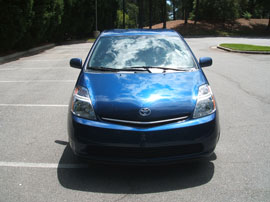 While in Raleigh I rented a little Prius, and may I just say, wow, what a cool little car. Never mind the fact that it is a hybrid, okay, that's cool, but in all other ways it is pretty nice, too. The success of the Prius has to do with the fact that it is a nice car in addition to the fact that it is a hybrid...

I've been testing Google Chrome 2.0, and man is it fast. Wow. Qualitatively faster than Firefox. I wish it supported extensions so someone could create an Adblock, that's all that's preventing me from switching entirely. But that's a pretty big IF, too.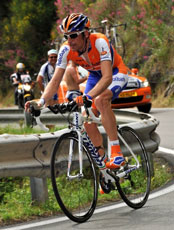 Didn't have a chance to blog about it yesterday, but congrats to Denis Menchov for winning the crucial Cinque Terre time trial in the Giro d'Italia and taking the Maglia Rosa (pink jersey, symbolic of the race leader). Levi Leipheimer finished second, 20" back. Looks like Menchov, Levi, or Danilo DeLuca (now in second) are going to win.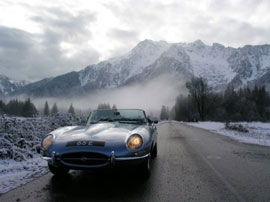 The 1965 Jaguar E-type is reviewed. Once again :) That's an article I would like to write! When new, the E-type sold for $5,595. Such a deal.
This has been an interesting story to follow: Scientist: Fossil Frenzy. "On Tuesday, the world met "Ida" -- a 47-million-year-old primate fossil touted as a "REVOLUTIONARY SCIENTIFIC FIND THAT WILL CHANGE EVERYTHING," according to a press release. The media went berserk. All this has led many to cry foul about how the finding -- published Tuesday (May 19) in PLoS ONE -- is being sold." Scientists adopting business PR - hmmm...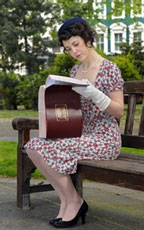 This Agatha Christie compilation of all the Miss Marple novels has 4,032 pages and is over one foot thick. Huh. I wonder how big the Kindle edition will be? :)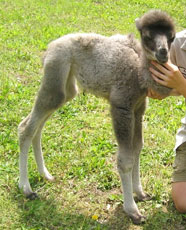 ZooBorn of the day: a Bactrian camel baby... proving that all babies are cute.
Have a great weekend, and see you "soon"...
Archive: May 23, 2008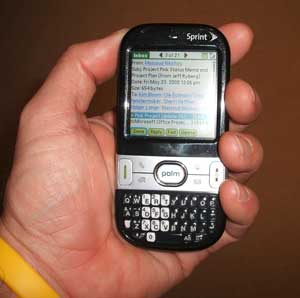 So I just got a Centro, and wanted to report: this is a really nice little phone. I bought it because I liked my Treo 650, but wanted a phone which was smaller. The Centro is a lot smaller – and a lot lighter – but it has a lot of other great qualities which I didn't appreciate.
First, it is faster. Really a lot faster. Especially when accessing web pages; this is a true 3G phone. Even just when clicking buttons, everything is instant.
Second, it syncs email in the background, just like a Blackberry. Your inbox is always up to date. You send email and poof, it's sent. Really nice.
There is a spiffy Google Maps application built in. And it is fast. It works just like a web browser, you pan and zoom, you toggle satellite images, you toggle traffic. The directions are useful and concise. You can search for businesses "near" where you are, or where you're going. Very useful.
There is a nice music player built in. You can upload MP3 files and play them, just like an iPod. I'm not going to use this much because, well, I have an iPod :) But still, it is a nice feature.
The keyboard is amazing. It is smaller than the Treo 650, but is actually easier to use because the little rounded buttons are sort of rubbery. I can't describe it very well but it makes centering my fat fingers on the teeny buttons pretty easy. I am a veteran one-thumb emailer and texter, and this is going to be great.
The camera is much better. Not saying much, since the 650's camera was pretty bad, but still, this one is better.
The Bluetooth connection to my car works better, less garbled. That will be good news for those of you who have to put up with calls from my car :)
Etc. etc.
Anyway the Centro is a really cool little device. Now that I have one, I'm sort of surprised there hasn't been more positive PR written about it. It is smaller than an iPhone (smaller than an iPod touch, even), lighter, faster, and has a real keyboard. And it is an open system, you can get all kinds of software for it without hacking. I keep reading that Palm is washed up, but this is a really nice product.
You will be happy to know, I was de-funk-ified today. Whew. Maybe it was getting my little Centro, maybe it was the weather (rainy and cold), maybe it was gamma rays from Alpha Centauri. Who knows. Anyway it was fun to have fun. And on we go into a long weekend, my first home for three weeks. Yay!
This is pretty interesting; Powerline excerpts from the second Nixon-Kennedy debate. The tone is respectful and the subject matter substantial, and both candidates sound articulate and mature. Can we all go back to 1960?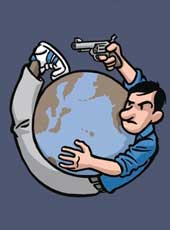 James Surowiecki considers the free-trade paradox. "The reality is that if we toughen our trade relations with China the benefits will be enjoyed by a few, since only a small percentage of Americans now work for companies that compete directly with Chinese manufacturers, while average Americans will feel the pain—in the form of higher prices—far more quickly and more directly than rich Americans will." This is another case where most people have it exactly backward, and the politicians are pandering to them.
Speaking of pandering politicians, what can we say about "Big Oil"? It turns out that ExxonMobile, the largest oil company in the U.S., is only the 14th largest in the world in reserves. There is no way we can become self-sustaining or do anything about the price of oil without exploiting more reserves, yet our politicians are keeping us from doing so, even as they compain about the price. Ridiculous, and we all suffer...
Oh and by the way Iraq is in 6th. And guess who's first? Iran...

Hey, my new found team won again, in a blowout! Maybe Boston will beat Detroit, and we'll have a good ol' Lakers / Celtics final. Now that would be cool.
Archive: May 17, 2007
| | |
| --- | --- |
| entrepreneurs inside the machine | |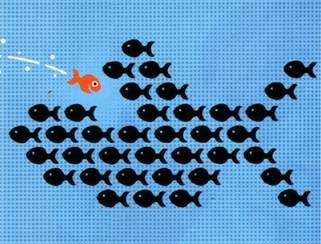 Fortune discusses Entrepreneurs Inside the Machine, regarding integrating acquired entrepreneurs into a big company.
I find this to be an important issue, as a shareholder as well as an entrepreneur. In the early days the value of a company like Aperio lies largely in its people. Over time the value becomes institutionalized, and moves into the customers, the market approach, the brand, the products, etc. (Not that people don't remain important, but they become relatively less important.) If an acquiring company plans to realize the maximum value from an acquisition, they must either provide a good home to those people, or wait until the value has shifted away from the people. Or both.
From my personal experience Intuit bought its billpay business (which was a separate company) too soon, the key people left, and the value was not fully realized. Digital Insight went public, experienced turnover without losing value (over a period of years), and was then ultimately acquired by Intuit, long after the value had moved. PayPal went public, experienced a great deal of turnover and lost some value (over a period of a year), and was then ultimately acquired by eBay. The value to eBay has been immense, but there was an even larger and more valuable business inside PayPal which wasn't fully realized. At one time we legitimately spoke of forming a rival to Wells Fargo and Citibank, now that seems silly. (Many of the PayPal people who left went on to start other successful businesses, YouTube being the highest profile example. Maybe someday Aperio will be another :)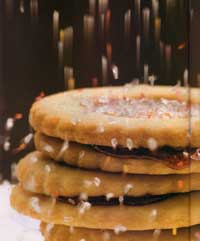 I'd like to refer you to The Bakeoff, an amazing article that I recommend to everyone. Really excellent, really thought-provoking.
This was published in the New Yorker a couple of years ago, and I can't find it anywhere online so I've scanned it.
The article is superficially about the quest for a healthier cookie. At a level down it is actually as much about software development – or innovation in general – as it is about baking; Joel Spolsky is quoted, as is Linus Torvalds, and the philosophy of "open source" is examined, and "extreme programming" is debunked. Jon Udell posted a nice overview if you're too busy to read it all, but the writing is excellent so I recommend you do when you can. The author is Malcolm Gladwell (of The Tipping Point and Blink), and he nails it.
P.S. This is an example of the kind of thing you can't find anywhere else. I can't stand the New Yorker's politics, or the way they seem to sneer at anyone not in New York, but the magazine is invaluable as a bulletin board for this sort of stuff.
Barry Bonds is back in the news as he nears Hank Aaron's record of 755 lifetime home runs. Which recalls this fantastic New Yorker cover, from April 3, 2006: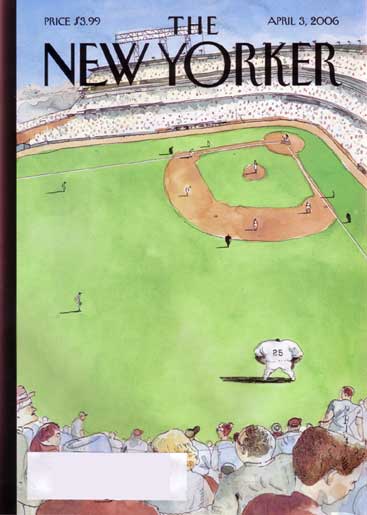 (click to make even bigger :)
Big news - I love it!
Archive: May 23, 2006
Archive: May 23, 2005
I was EVP/Engineering of PayPal for a while - something of which I'm quite proud, although the company was already on path for major success before I joined - and at that time, 2001, we used the slogan "PayPal, the new world currency". This is something we actually believed, even back when everything was done in dollars; all the conference rooms were named after currencies. (As I recall "Yuan" and "Won" were adjacent, leading to a bit of confusion :)
Anyway the latest issue of the Economist has an interesting survey of international finance, and I was curious to see where, in the eyes of this magazine's London editors, PayPal fit in. They don't get it, at least, not yet...
From: Ole Eichhorn [mailto:ole@pacbell.net]
Sent: Monday, May 23, 2005 6:35 PM
To: 'letters@economist.com'
Subject: PayPal revisited
Dear Sirs:
In your otherwise excellent and accurate recent survey of international payments, your correspondent notes "Even PayPal, which is used for payments on eBay, an internet auction site, is only an intermediary between the bank accounts of the buyer and seller." This is false. PayPal is an online transaction system where account holders make deposits and withdrawals, and transfer funds from one to another in payment for services entirely outside conventional financial institutions. There are currently 71M accounts held by users in 45 countries, and funds may be held in any of six currencies. PayPal pays interest on deposits, offers debit cards, and facilitates online bill payment, among other banking services. PayPal is indeed useful on eBay for settlement, and this is its largest market, but an estimated 42,000 websites accept PayPal as an alternative to credit cards.
To those who thought "the internet would come to replace the simpler parts of the banking system", this has indeed come true. It is only a matter of time before this disruptive technology's attack from the bottom of the market upward becomes felt by major banks.
Thanks for your attention.
Ole
From: Letters to the Editor [mailto:lettersmailbox@economist.com]
Sent: Monday, May 23, 2005 6:37 PM
To: ole@pacbell.net
Subject: Re: PayPal revisited
The Editor wishes to acknowledge your email with thanks.
It will be passed on to the appropriate person.
Stay tuned...
According to geekinformed.com, by 2050 you will be able to download your brain. "Dr. Pearson thinks that today's younger generation will benefit from the advances in technology to the point that death will be effectively eliminated." Very reassuring, I might still be alive in 2050. This was the excellently executed premise behind Altered Carbon, the terrific sci-fi novel by Richard Morgan. [ via Slashdot ]
This does of course have interesting consequences for Unnatural Selection! When memes run the world, turnover among genes is no longer interesting or important. In fact, immortality is the ultimate gene-stopping meme.
Allen Orr gives a terrific overview of "Intelligent Design", the latest in the long line of Creationist attempts at pseudo-science. "The movement's main positive claim is that there are things in the world, most notably life, that cannot be accounted for by known natural causes and show features that, in any other context, we would attribute to intelligence." Perfect. So it you can't explain something, you give up and postulate magic. [ via Panda's Thumb ]
Chris Anderson wonders is the Long Tail full of crap? Quick answer: Yes. Slower answer: Yes, but, it is also full of stuff which is every bit as good as the popular stuff at the head. Mass appeal does not equal "quality". Consider Aston Martins, they are definitely targeting a niche, but they are definitely not crap. Great point.
Slate on the Search for 100 Million Missing Women. "While Oster found, for instance, that Hepatitis B can account for roughly 75 percent of the missing women in China, it can account for less than 20 percent of the boy-girl gap in Sen's native India." This pretty much defies synopsis, please read it when you can. Fascinating.

YAUFGM - yet another use for Google maps: find the cheapest gas. Wow, is that ever a market leveler! [ via blogging.la ] Pretty soon those little cell phone apps which read UPC codes to do price checks in stores will have maps to show you were to go for a lower price :)
Microsoft is again fast-following; as Scoble reports on Channel 9, "Virtual Earth" is under construction (this link is to movie). So be it. Can't wait for v3 of Virtual Earth in 2008, when it works.
So, I am officially a non-participant in the great podcasting hype-a-thon of 2005. I think blogging is the greatest thing since sliced bread, or maybe since Gutenberg, but podcasting is always going to have a narrower audience. It just isn't possible to "fast forward" through audio to skim it, and that's the beauty of blogs. I don't have the time to listen to anyone - no matter how interesting - for extended periods of time. What about you?
Sigh, even Business Week is podcasting. I predict this fad will indeed be a fad, and in two years will have gone the way of all fads. It has its place, but it is not anywhere near as fundamental as the web or blogging. Furthermore when video podcasting takes hold - coming soon - it won't get that big either (except maybe as a vehicle for amateur porn and other entertainment).
Jeff Atwood is blogging about blogging:
you have to want to write
you have to believe you have something to say
you have to have an interesting way of saying it
you have to be a decent (not great, but decent) writer
you have to enable blog comments
I agree with all but the last; my comment, left on Jeff's blog (since he does have comments):

"I agree with everything except 'you must have comments, period'. I've had a blog for several years which doesn't have comments. I do consider it a blog as [I think] do my subscribers and visitors and linkers. People respond to me via email or by posting on their blogs, and we link back and forth. I'm not opposed to comments but I've never felt I had the bandwidth to moderate comments; seems like you have to spend time weeding out spam and flames and stuff like that, and I haven't have it."

So what do you think, any comments?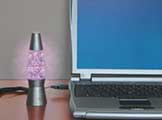 Finally, continuing the great tradition of making everything USB-powered, here we have the USB lava lamp. [ via Engadget ] I am not making this up, and I want one :)
Archive: May 20, 2004
The other day I posted an RSS cookbook, hoping to entice those of you who haven't yet discovered how cool RSS readers are to do so. Well I figured out a way to make it even simpler, so if you haven't already, please check it out - again. This will be worth it, I promise.
Busy day, for me, for the world, and for the blogosphere...
The frustration Democrats have with the electorate is understandable; even after all the "bad news" from Iraq, cheered on by big media, Bush remains ahead in the polls. Command Post notes Kerry is now trying to make the price of gas an issue. That's a good tactic for him, but realistically there's little the President can do about them. The world is running out of gas, and prices will continue to reflect supply and demand.
John Robb quotes the WSJ: "If current oil prices are sustained, the estimated losses at the airlines is expected to top $5B this year." So be it.
Not shocking, but too bad; China Shelves Plan for Astronauts on Moon. "China plans to build its own manned space station by around 2020 but has shelved plans to put a man on the moon for financial reasons." So be it.
AlwaysOn: Video Gets Personal. "Analysts generally seem to agree that the 'Tivo-ing' of America opens up new markets for on-demand Internet-based video content." Yep.
So today I get an email from Vonage, offering to change my plan from $30/month to $25/month. What! No strings attached. Excellent. They also introduced a new $15/month plan which offers limited calling. If you're still using analog phone lines, you are overpaying for phone service.
P.S. They're offering a $40 referral fee; if you sign up and let me refer you, I'll split it with you :)
Steve Sailer points out Mind - The Adaptive Gap, from the Scientist. A nice review of the current state of evolutionary psychology. "As a field, evolutionary psychology (EP) has the difficult, and some say untenable, mission of discerning whether complex human qualities--everything from sexual attraction to language--are adaptations honed through natural selection or just nonadaptive byproducts of a uniquely human collection of cognitive systems." Great stuff.
The Heisenberg Penguins: The Scientist reports on a study which found penguins with flipper bands are late to breed and less successful at it. (Sounds like a job for RFID.)

If you're a regular reader you know I like modern architecture, and especially Rem Koolhaas. Check out these pictures of new Seattle public library. Wow. That's art. (I love the floor of babble - what a great idea.) Oh, and here are some QTVRs of the interior. [ via Cult of Mac ]

Want to run Mac OS X on your PC under Windows? (Slowly?) The check out PearPC. Here's a report from a guy who got it running.... The use case for this is weak, but I love it!

Remember the old Mac SE? I do, in fact I still have one (named Hen3ry). Check this out - Oliver Soehlke & Lukas Pajonczek have created a web-based simulation (in German, no less)! More proof that some people have too much free time. I must say, it is cool.
It was pretty cool having the OS X screen shot (above, right) and the OS 7 screen shot (above, left) sitting side-by-side in Photoshop. You've come a long way, baby :)
The Atlantic considers Broken Windows, from 1982. This seminal work strongly influenced William Bratton, who first as New York Transportation police chief and then New York city police chief had unusual success by focusing on "broken windows" (literally and figuratively). He was impressively successful at reducing graffiti and crime in New York, and subsequently wrote a book ("Turnaround") and then became L.A.'s police chief (!). So far he's receiving high marks with his efforts here.
Ongoing application of this theory may explain Why Is There a Plunge in Crime?
The Sun reports Star Wars Episode III will be called Birth of the Empire. So be it. "The highlight of the space epic will be a thrilling lightsabre clash between Obi-Wan Kenobi (Ewan McGregor) and Anakin Skywalker (Hayden Christensen) while surfing on lava." Cool. In the wake of Episode II my expectations have been lowered to the point where I'll probably like this one.
MSNBC has a running commentary on "how Episode III can be saved". I'm sure George Lucas appreciates the help (but probably not the suggestion that somebody else direct), but as the creator of what is arguably the most successful movie series in history, I doubt he really needs it.
Tuck Andress on learning to play guitar: It's the Guitar's Fault. [ via Ottmar Liebert ]
Soon it may be illegal to drive while distracted in L.A. What! "Drivers distracted by eating, talking to pets or combing their hair could face new fines under a bill that passed the state Senate." These guys have too much free time. Are they kidding? What if you're driving and a pretty girl catches your eye, does that count? [ via Blogging L.A. ]
My friend Cynthia told me about this the other day, and I didn't believe her: Born a Boy, Raised a Girl, Became a Man. "Dr. John Money, who had authored 40 books on human sexuality, had radical advice. He believed that the gender of a person depends on how a child is raised rather than genetics." This guy was a doctor? Sigh.
Oh, but four trans-gender people are graduating from the LAPD police acadamy. I am not making this up. (I couldn't, I'm not that creative :)
Microsoft.com: The four-letter word that can get people excited. Hint: It starts with a B. [ via Scoble ]
Bill Gates gets blogs and RSS, too.
The RSS bandwagon keeps rolling, Time and ESPN. As Dave Winer says, big bing!
Want to get your feed wet with RSS? Check out my RSS cookbook...
Archive: May 22, 2003

What does Earth look like when viewed from Mars? Like this. Cool pictures from the Mars Global Surveyor. "A fortuitous alignment of Earth and Jupiter - the first planetary conjunction viewed from another planet - permitted the MOC to acquire an image of both of these bodies and their larger satellites."
Remember my caravans idea? ZDNet has done a series on high-tech cars, and Patrick Houston discusses the new high-tech cruise controls in his column. The positioning is safety, not efficiency, but the essential capability of these devices is the same. Interesting reading... I have to check out one of these cars.
Check out this fascinating post by Omnibus Bill on the University of Michigan affirmative action case. Apparently UMich had proof from their own studies that racial preferences in their admissions policies were not helping, but continues to pursue them anyway. An interesting contrast with the University of Texas' 10% policy, which says nothing about race but has increased diversity significantly.
The affirmative action debates remind me of debates about the economic value of communism in the late 1970s; after the clear failure of the policy was already apparent (in Eastern Europe), people still argued for the theoretical benefit. Affirmative action in US Universities has been tried, and it didn't work. Let's move on.
Wired reports a weird probable cause case: "After police in Washington state placed a tracking device in a suspect's car, he inadvertently led them to a shallow grave where his daughter's body was buried. Now the convicted killer claims his rights were violated."

The world's oldest man? Habib Miyan says he is 132, but according to records he is a mere 125. He was born in 1878 - imagine the changes this man has seen in his lifetime. Wow.
Yippee! Tivo's loss shrinks as sales jump.
Tim Bray ponders RDF. "RDF has ignored what I consider to be the central lesson of the World Wide Web, the 'View Source' lesson." I celebrate these articles by experts which validate my own impression, which is that there is no 'there' there in The Semantic Web.
Further affirmation: Sean McGrath links Tim's Article, and says amen. "A lot of XML technologies these days are big bags of complexity." Does that make them wrong? Yes.
The benefits of high-tech: Ice wine and cool technology. Yum.
Home
Archive
this date in:
flight
About Me
W=UH
Email
RSS OPML

Greatest Hits
Correlation vs. Causality
The Tyranny of Email
Unnatural Selection
Lying
On Blame
Try, or Try Not
Books and Wine
Emergent Properties
God and Beauty
Moving Mount Fuji
The Nest
Rock 'n Roll
IQ and Populations
Are You a Bright?
Adding Value
Confidence
The Joy of Craftsmanship
The Emperor's New Code
Toy Story
The Return of the King
Religion vs IQ
In the Wet
solving bongard problems
visiting Titan
unintelligent design
the nuclear option
estimating in meatspace
second gear
On the Persistence of Bad Design...
Texas chili cookoff
almost famous design and stochastic debugging
may I take your order?
universal healthcare
entertainment
triple double
New Yorker covers
Death Rider! (da da dum)
how did I get here (Mt.Whitney)?
the Law of Significance
Holiday Inn
Daniel Jacoby's photographs
the first bird
Gödel Escher Bach: Birthday Cantatatata
Father's Day (in pictures)
your cat for my car
Jobsnotes of note
world population map
no joy in Baker
vote smart
exact nonsense
introducing eyesFinder
resolved
to space
notebooks
where are the desktop apps?
still the first bird
patience
electoral fail
progress ratches
2020 explained