Archive: April 19, 2018
Archive: April 16, 2017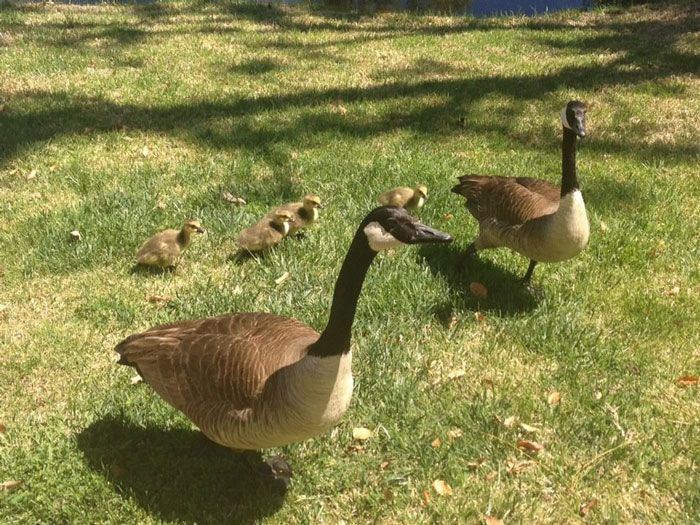 Happy Easter!
may you spend it peacefully with your family and those you love
Happy Easter everyone, hope you're having a nice day. I slept in, watched Amstel Gold (congratulations, Phillipe!, wow), and have been working away here quietly, awaiting the familial invasion a bit later.
While I was out not blogging there was a bunch of stuff that happened in and around space, so I thought I'd space out a little bit...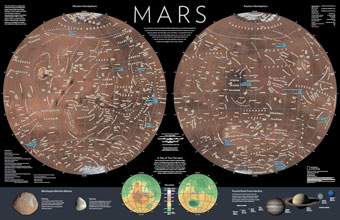 Not least among the interesting space stuff, National Geographic published a phenomenal supplement on the subject of colonizing Mars. Check it out in case you're thinking of going there :)
Astonishing video from NASA/JPL: Four days at Saturn. Wow. Yes, you must watch it full screen.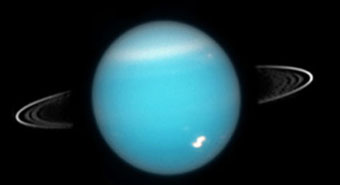 From NASA: the Shakespearean Moons of Uranus. I think sometimes Jupiter and Saturn get all the press, but Uranus is actually pretty amazing. It has 27 [known] moons, including Oberon and Titania, which are larger than all of Saturn's moons other than Titan. And Uranus does have rings like Saturn, and does have a bright spot like Jupiter.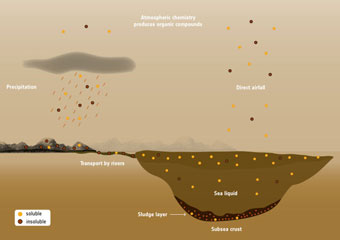 And speaking of Titan, it has liquid lakes! - but they're filled with methane, not water. And yeah, they could support some weird "life".
If any more were needed: Another good reason to sail the seas of Titan. (life!)

But just so you know: We're probably imagining aliens wrong.

I thought the aliens in Arrival were pretty cool. From Stephen Wolfram: How might the Alien spacecraft work?
NASA's New Horizons set to explore the Kuiper Belt. Cool! This is an encore performance for the space probe, after having sent those incredibly detailed pictures of Pluto. Onward!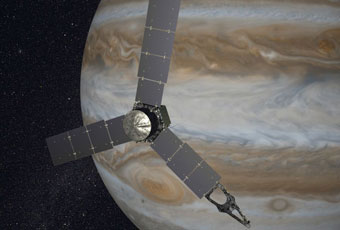 Meanwhile, after 1.7B miles, Juno nails its Jupiter orbit to within ten miles. Pretty good shot :) The burn time was 35 minutes, and it was off by one second.
Sadly: Juno was a success - but there is precious little coming after it. "The party is just about over. NASA, and more particularly the Obama administration, have failed to invest in future planetary science missions." It is my sense that like a lot of the Obama administration, NASA substituted PR for accomplishment.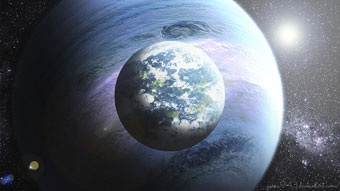 From NASA: Top 10 Star Trek planets chosen by our scientists. This would be cute if there were manned launches taking place every few months, but since we are now relying on Russian rockets to visit the ISS, it's pathetic. I think NASA thinks we don't know the difference between what they should be doing and Star Trek.
PS their #1 was Vulcan, showing a shallow familiarity with the Star Trek universe...

PPS their #2 was Andoria, a good choice, but a moon, not a planet...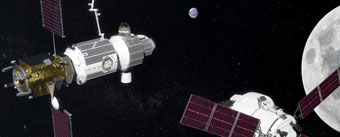 See now this is just sad: NASA just unveiled plans for its moon-orbiting spaceport. What moon-orbiting spaceport? There is NO plan to create a moon-orbiting spaceport, and in fact, no plan to create a rocket capable of reaching the moon from Earth. Our tax dollars at work play. Sad.
Apropos, from science fiction author chrishanger: Stupidity on Space. "... if you genuinely care about Earth's ecology, moving into space is the best possible solution." His blog has become a favorite of mine...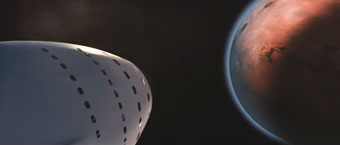 Meanwhile, there is hope: Elon Musk and SpaceX announce details of plan to colonize Mars. In seven years!
Teslarati: the challenges involved in a mission to Mars. News you may be able to use :)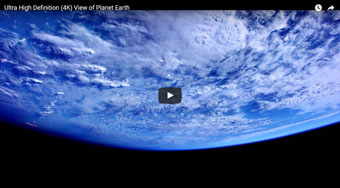 Closer to home (well, depending on where you live :), here's an ultra high def view of Earth, from the ISS. Most definitely best full screen on a huge monitor.
RIP: John Glenn, the first American to orbit Earth, dies at 95.
Parenthetically, I thought Missing Figures was one of the best movies I've seen recently... and Glenn was apparently accurately portrayed.
And finally, here we have the USS Enterprise in mind-blowing detail. To boldly go everywhere. Will we be alive to see it? I hope so!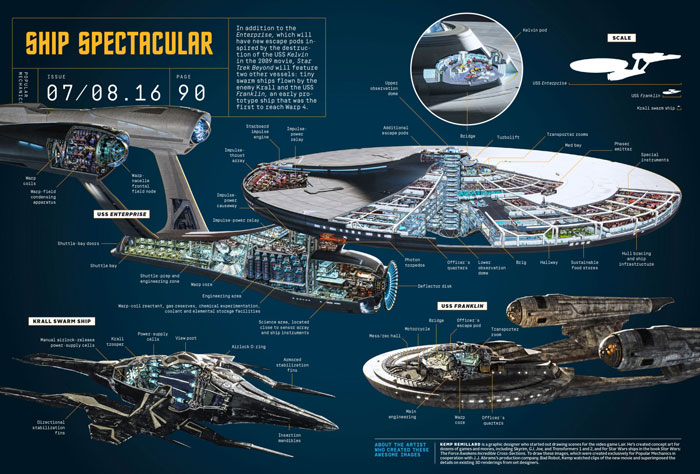 (click to enbiggen amazingly)
Archive: April 16, 2016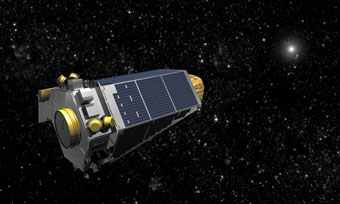 Woah, 10 days since my last filter pass! What happened? Nothing in particular, I've just been ... busy? I guess. The days go by. Anyway here's a catchup... because [as you know] it's all happening...
In case you were worried: NASA's Kepler space telescope is back in good health. Whew.
Clive Thompson: The new site. In case you were a fan of his Collision Detection, or especially if you weren't. Check it out!
It's funny to read about someone who thinks Moveable Type is legacy, when I started blogging, there was no Moveable Type, in fact, Blogger had just come out. I had to write my own CMS, and it's still running. Also, I had to walk in the snow to school, uphill both ways :)
From October, Heather MacDonald testifies before the Senate: The Myth of Criminal-Justice Racism. "The most poisonous claim in the dominant narrative is that our criminal justice system is a product and a source of racial inequity." In which once again we see that correlation does not imply causality.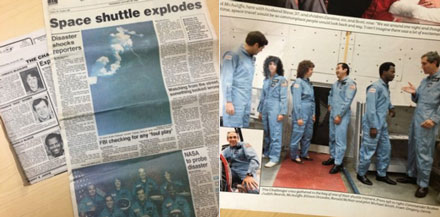 Thirty years ago (!) - space shuttle Challenger explodes, killing all seven astronauts aboard. For me this was totally a "remember where you were when you heard it" event.
Scott "Dilbert" Adams ponders a presidential persuasion pardon. "Let's say Donald Trump promises that when he gets elected President he will pardon Hillary Clinton of any future convictions regarding her email server situation." An interesting what-if, but I don't read him that way.
Dumb dumb dumb dumb: PayPal withdraws from North Carolina because of new LGBT discrimination law. The law is pretty benign - requiring each sex to use bathrooms for their sex - but everyone sure is jumping on this bandwagon. This is nothing but virtue signaling, but it sure is compelling.
Meanwhile: Chariot launches, an Uber-like service for women only. No word about how they will treat men who "present" as women.
One down: Panama papers scandal brings down Iceland's prime minister. Wow. Wonder who's next?
I use a tool called WordFence to protect eyesFinder's website (which is running WordPress); check out this post on the WordFence blog about how the Panama papers got exposed.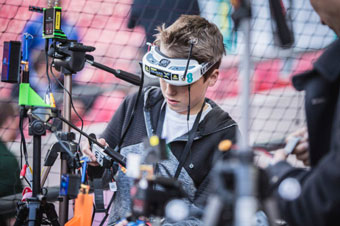 The latest sport? First-person drone racing descends upon Wembley Stadium. Wow. And meanwhile, ESPN is trying to make drone racing a mainstream sport. Well why not? Better than poker :)
The thing that will be really cool? First-person drone racing ... in virtual reality!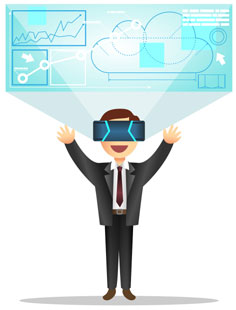 Apropos: the reality of AR/VR business models. A great survey. Personally I think VR content creation will be like making movies ... a huge business. (With many of the same people and players.)
Related: How virtual reality is looking to reawaken the joy of arcades. Might even get me back into one :)
Major League Baseball approves wearable tech for in-game use. Specific products for now, but it's a slippery slope.
The three things Apple needs to do to unlock the potential of Touch Id. I totally agree with the first thing: use Touch Id to override web passwords. It is such a pain to remember (and recover) passwords on every site; how great would it be if authenticating yourself on your phone was all you had to do?
The headline is clickbait but the article is better: a survey of the challenges that Yahoo faces, as it explores the sale of its core business. Not a pretty picture. How the mighty have fallen... I thought Marissa Mayer had a chance to turn them around, but apparently she did not.
I remember when I was at Intuit, in 1999, that Yahoo was THE online service, the Internet challenger to non-Internet AOL. That was a long time ago, and in all that time Yahoo has steadily declined.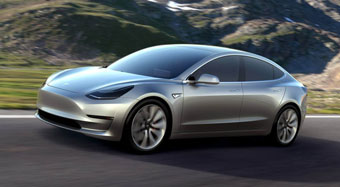 As Tesla Model 3 preorders approach 400,000: If you built it, they will come. "Prior to the Model 3 event, the rhetoric you still routinely heard was ... that Tesla is a niche product, a 'Valley-thing.' These pre-order numbers destroy that notion. It's still up to Tesla to execute on the plan, but at least right now, that plan is clearly working." This is most definitely starting to look like genuine disruption.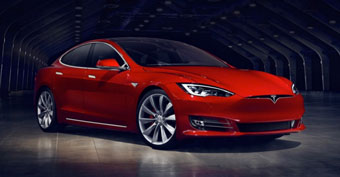 Oh, and: Tesla unveils new Model S design. Wow for everyone, and Sigh for me. The number of reasons to upgrade to a brand new one keep growing.
Teslarati explores the details behind the Tesla Model S update. Interestingly, they've got a "normal" center console now, standard.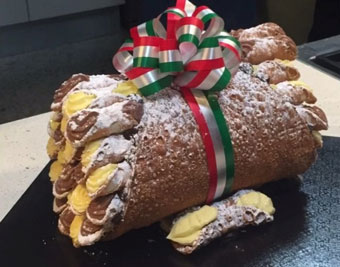 Wrapping up, here we have The Bazooka, a huge super Canoli filled with 50 normal canolis. Just when you think you've seen it all, you realize "it all" is so much more than you imagined :)
Archive: April 19, 2015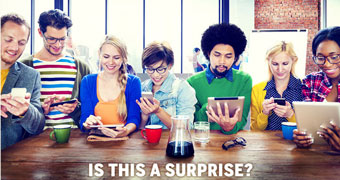 The Ole filter makes a pass ... curiously, it's not all happening, very little seems to be going on for some reason...
I have been self-analyzing myself, watching me not preorder an Apple Watch. I just don't want one. Maybe I don't think the learning curve on how to use another device is worth it, or maybe ... I just don't want one. Huh.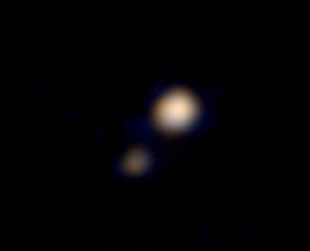 NASA captures first color image of Pluto. "The New Horizons probe, which is bearing down on Pluto, has captured its first color image of the distant dwarf planet." Excellent. It's truly amazing that we can launch satellites so far away and retrieve images from them. It takes 4.6 hours for a photon to travel from the spacecraft back to Earth!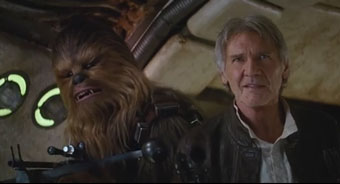 A new trailer for the new Star Wars movie is up, and it looks ... great. Cannot wait to see it, although I guess we all will; it is schedules to be released on December 18. I love the way the Internet is trying to reverse engineer the plot from the trailer teases.
Oh, and remember the little round droid BB-8 introduced in the first teaser trailer? Apparently it really exists! Wow, what cool technology. Sort of Segway-ish. I would have thought actually building it would have been harder slash more expensive than just generating it on a computer screen, but surely it's more fun this way.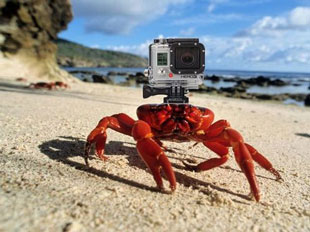 And here we have the crab cam. Of course...
Archive: April 10, 2014
| | |
| --- | --- |
| Political correctness run amuck | |
I've been watching the whole Mozilla / Brendan Eich thing with great interest. Seems to me we've reached a new low in the political discourse of the United States, that a CEO could be forced to resign because of his alleged political views.
You know the story; Brendan Eich, a legendary software developer (creator of JavaScript while at Netscape) and a founder and longtime Mozilla employee, was promoted to its CEO. Mozilla is of course the company behind the Firefox web browser and other open source projects. Shortly after his promotion news broke that back in 2008 he had contributed $1,000 to support California's Proposition 8, which specified that "only marriage between a man and a woman is valid or recognized in California." (Voters passed the amendment but it was overturned by a court in 2010 as unconstitutional.) This was translated into "Eich is anti-gay", there was a sizeable uproar including companies redirecting users who surfed with Firefox to special anti-Eich pages, and after a couple of weeks Eich chose to resign rather than fight.
A new low.
You may know, I'm an ardent libertarian, and to me the salient point is not whether Eich is anti-gay (turns out, he's not) or anti-same-sex-marriage (turn's out, he's not anymore*), but whether the prevailing political winds should determine whether someone is fit to be an executive of a company. We should defend people's right to have whatever view they want, especially on something as controversial as same-sex-marriage, even if we disagree with them. We should not shut down public discussion of such issues by forcing a prevailing view. And we especially should not confuse an individual's personal views with their fitness and performance as an executive of a company.
Lest you think this is an isolated example, there have been serious suggestions that other executives who have contributed to unpopular / un-politically-correct initiatives be "purged". That's pretty scary, don't you think?
I think we should support different points of view and open debate, especially since the political winds can shift so quickly. While support for same-sex-marriage is now pretty strong, it wasn't too long ago that it was "politically correct" to have an opposite view. Consider the matter of abortion, which is not yet settled. Having either a pro-life or pro-choice view is okay for a CEO, today. But what about in five years? What if one of these positions "wins"? Should we then criticize or censure the people who had an opposite view today?
Pretty scary.
* BTW many notable public figures have changed their mind about same-sex-marriage, including President Obama.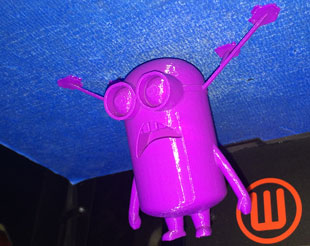 Multithread city over here, I have been courting investors, coding, team-building, and assembling a sales plan all at once. And I need help, so I've also been making Minions =)
Biggest news the last couple of days has been heartbleed, the webserver bug (in OpenSSL) which is so bad it has it's own name (and logo). Server admins all over the world are scrambling to apply patches, and users everywhere are changing passwords. Crap. So, does this refute Linus's Law? (That with many eyes, all bugs are shallow.) Nope.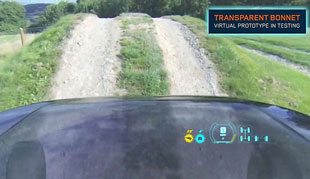 Think Visual Search is flying under the radar? No such luck. Facebook's face identification project is accurate 97.25% of the time. That's amazing. And Twitter adds photo tagging. It isn't automatic - yet - but imagine how cool when it will be. Won't be long, check this out: Impala lands on Android to herd more cat pictures. And there are applications like this: transparent Land Rover hood. Onward!
Seth Godin: Not even one note. "We opt for more instead of better. Better is better than more."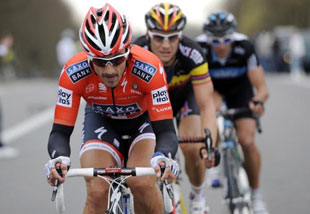 I've been remiss in my cycling commentary, which for some of you is just fine and others a travesty. We're in the middle of the "classics" season, and next Sunday is the most classic classic, Paris-Roubaix, featuring a head-to-head battle between Fabian Cancellara and Tom Boonen. In the last ten years Boonen has won four times, Cancellara three, including last year. My money's on the Swiss time machine; he looked pretty amazing winning the Tour of Flanders last weekend... (That's him leading Boonen in the Ronde.)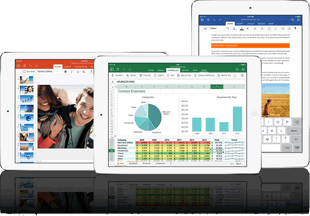 So, Microsoft have announced Office for the iPad, or rather, Word, Excel, and Powerpoint. Early reviews have been uniformly positive and the products are already very popular though some pundits seem to feel this is only for business customers. No, it is nothing less that a grand repositioning of the company away from desktop toward mobile; a great move, IMNSHO. Good for Satya Nadella: Who are you, and what have you done with Microsoft's CEO?
Meanwhile, Microsoft's OS Chief Terry Myerson does not get it, per this interview with Mary Jo Foley. "How the Windows experience spans these form factors and is familiar across them - that's what we need to deliver if we're going to delight people in the whole ecosystem." That's old school thinking; I predict he will be gone soon...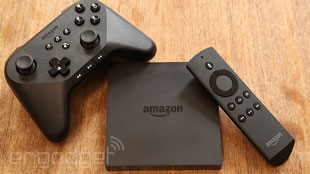 Meanwhile, Amazon launches FireTV, their answer to AppleTV, Roku, and Chromecast. Coolest differentiator is the voice-controlled remote, which apparently actually works. That would be cool.
Oh, and they also launched Dash, which is a combination barcode scanner and voice recorder to help you order from Amazon Fresh. Quite interesting. I could see this making a difference in convenience...

So, we still haven't found Malaysia Flight 370 :( despite an incredible effort. At this point the most likely scenario all along seems the only scenario; the plane had trouble and crashed into the ocean. The Washington Post created this illustration of how difficult it's going to be to find it. It's not going to be easy to find the black box at the bottom of the ocean, as this illustration shows.
esr: Zero Marginal Thinking (Jeremy Rifkin gets it all wrong). A thorough fisking. Whew!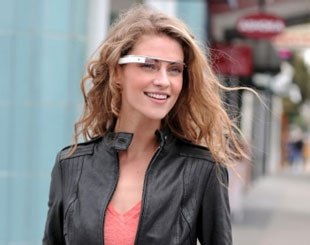 Do you want to be a Glasshole, too? On April 15 - for one day only (tax day!) - Google will sell one to anyone. A mere $1,500 and you too can take pictures by winking. Go for it!
And finally: how to flirt, according to science. A big key is maintaining eye contact. So Glass is great for flirting :)
Archive: April 19, 2013
Archive: April 1, 2012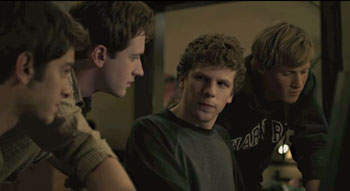 Hi y'all! Well I haven't posted here for a while - a long while - my last post was in January, right after I'd moved physically. The truth is that without meaning to I've moved digitally too ... to Facebook.
Over the past six months I've become a daily Facebook poster, and while I don't really do my "linkblog" thing there (yet!), the best way to keep up with me is to subscribe to me there. Everything I post to Facebook is public, and while it isn't necessarily the most interesting stuff on the 'net, you're welcome to read it :)
The pic above right is one of my favorite moments from one of my favorite movies, the Social Network. Right after they've "gone live" they email a bunch of friends to tell them about it. And Mark Zuckerberg's character says "the question is, who are *they* going to tell?"
The background truth is that I'll go back to blogging "someday", I do miss it. But I've been super busy at Aperio with a massively interesting project, and involved in two startup companies as a consultant, and have done a little vacationing here and there, and have been cycling a lot, and ... blogging has fallen off my daily todo list. But please stay tuned and please follow me on Facebook in the meantime :)
Archive: April 19, 2011
| | |
| --- | --- |
| don't debate, collaborate | |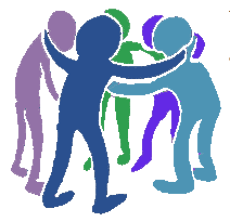 I'm at this ACLA conference which is 0% science, 1% business, and 99% politics, and one of the themes of the sessions has been the difficulty our congress faces in getting bipartisan support for anything. And it occured to me, that when we learn about candidates it is often in debates. In a very real way we are selecting for politicians who are contentious, because they are good debaters. But what we need to get things done is politicians who are diplomatic and pragmatic, and who can work well with others. Maybe instead of debates, we should have collaborations.
How would this work? Well, suppose there were four candidates, and instead of each debating each other for an hour, they each worked with one of the other candidates for 20 minutes. They would be given a task or project or idea to develop, and would have to work together to come up with a solution or approach and they they'd present it together. Each of the candidates would be paired with each of the others, so we'd have a chance to see how well they each worked with the others. Out of that we'd get a pretty good idea of who could actually get things done.
What do you think?
Archive: April 19, 2010


So, what do you think, can you choose to be a luckier person? [ Glen Reynolds reminds us, Obi Wan Kenobi says 'in my experience, there is no such thing as luck' ] As the self-professed world's luckiest guy, I beg to disagree.
I think there *is* such a thing as luck, and there are ways to be luckier. The key is that things happen in patterns. If you can cause a "positive" pattern of events, then individual positive events will feel random - lucky - but they'll actually be a statistical outcome from the pattern. Similarly if you cause a "negative" pattern of events, then unlucky things may happen.
You can influence this through awareness of the pattern. Be one with your surroundings, go with the flow, have good kharma. And maybe you will be "luckier".
(Precelebration is the root of all failure; blogging about being lucky is unlucky, and blogging about ways to be luckier is most unlucky. Fortunately admitting that blogging about being lucky is unlucky, is in fact lucky. Unless you say so :)
Back to normal! Well, what passes for normal around here, anyways... I am caught up, all my old half-composed blog posts have been finished and synced out, and hopefully I can now keep up. Several of my unsettled business issues have calmed themselves also, yay. Just need to get some personal stuff back in the box. But that's under my control...
meanwhile...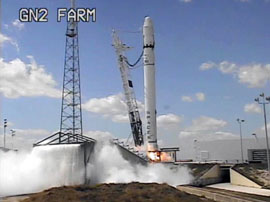 From Elon Musk: At Long Last, an Inspiring Future for Space Exploration. "The President has articulated an ambitious and exciting new plan that will alter our destiny as a species. I believe this address could be as important as President Kennedy's 1962 speech at Rice University. For the first time since Apollo, our country will have a plan for space exploration that inspires and excites all who look to the stars. Even more important, it will work." Cool.
I voted Democrat, because... a handy list, from Gerard Vanderleun.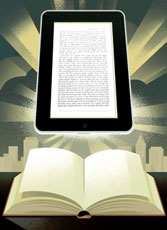 Ken Auletta in New Yorker: the iPad, the Kindle, and the future of books. A good read which defies synopsis. The most interesting aspect is the degree to which newspapers, magazines, and book publishers look to the iPad to be their savior. If the content wasn't compelling on paper, why would putting it online make it more so?
BTW my verdict: the Kindle is better for reading. Better screen and lighter and smaller. The fact that the iPad is backlit is great for reading in bed however...
Boston.com's Big Picture has a spread on the Eyjafjallajokull volcano. Wow. Check it out...
Ars Technica reviews iWork for the iPad. "In the end, using iWork for the iPad is a lot like going to the moon. It might be a nice place to visit ... but in the end, it's not a place I'd like to live, or even stay for any extended amount of time. iWork is decent, but there is only so much you can do for an office suite without a full keyboard and a mouse." So much for the new computing paradigm.
Archive: April 19, 2009
| | |
| --- | --- |
| Gödel Escher Bach: Birthday Cantatatata | |
What we have here is pretty amazing, the entire text of Douglas Hofstader's Gödel Escher Bach.
This happens to be my favorite book of all time, and here it is for you to read.
Actually I wanted to share just the Birthday Cantatatata dialog.
The rest came along for the ride, courtesy of Scribd.
Please enjoy!
(No, it isn't my birthday... I'm just feeling a little omega-incomplete :)
Oh and if you'd like to hear Bach's Birthday Cantata, here you go.
Greetings... I spent the entire weekend on Project Q, and that makes me happy. It is going slow but going; after two weeks of doing nothing (well, I was working, but not on Project Q :) I was finally able to make some progress. It happened to be a gorgeous spring weekend outside and I did escape for a little ride yesterday before we had friends over for dinner, but today I contented myself with looking out an open window while coding. So be it.
Did you enjoy my Scribd excerpt from Gödel Escher Bach's Birthday Cantatatata? The technology is kind of cool, isn't it? I had read about Scribd as a text analog to YouTube but I couldn't imagine why it would be useful, and yet for this purpose it was perfect. (Of course we have to wonder, is there a business model?)

GEB was published in 1979, and I've read it literally hundreds of times, but it still feels "fresh" to me; I learn more from it every time I pick it up, which is often (my copy is an old paperback, a rather large paperback, and it is pretty tattered). This is one of the few books I can open to any random spot and start reading, and enjoy a page or two or ten, and then put down. So today I picked it up, and opened it to the Birthday Cantatatata dialog, and I thought wow I should share this, and so I did. In case you don't know, each chapter of GEB is preceded by a dialog which introduces the concepts of the chapter. A great mnemonic device; interesting that it hasn't been copied elsewhere.

I have shared GEB with many friends and there are two reactions, first, some try valiantly but are completely mystified by the book, and second, others can't put it down and are enthralled by it. Which are you?
Onward, a filter pass if you please, robo-Ole...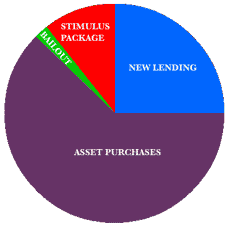 Philip Greenspun: show me the money. Links several interesting graphs about how the federal reserve is spending money to improve our economy. As you can see, the stimulus bill and company bailouts are small feed compared to asset purchases and new lending. Wow.
And meanwhile, Venture Capital is under attack. Not that it needs to be bailed out, but the startup ecosystem needs help. "Lastly, and critically, if the data I began with is as compelling to you as it is to me, we need to make sure every legislator and policy maker knows: Venture capital is how America wins."
Is telepresence our best bet for exploring space? Seth Shostak of the SETI Institute seems to think so, and he might be right. With sufficient improvement in man/machine interfaces, who could tell the difference? And it sure would be cheaper and safer to send robots "out there"... not to mention, we don't have to bring them back...
The annual Coachella rock festival took place yesterday, and apparently Paul McCartney stole the show with a fantastic performance. Good for him.
TTAC pounds the nail squarely through the wood: The Truth about Cell Phone Bans. A great rant, and I agree with every word.
So the pre-Pre media blitz is on, including publicity for Sprint's "Now Network". I would like to see a countdown timer for when the device will be available. The demand has been created - now please fill it!
Archive: April 18, 2008
Blogging late on a Friday night... it has been a weird and wonderful week away from home, following another one, separated by an unplugged weekend. I'm back to normal now, back in my own little office, working away (and now... blogging). Whew.
Meanwhile, it's all happening...
And boy does he deserve it: "Today, Rep. Sue Myrick called on Secretary of State Condoleezza Rice to revoke former President Jimmy Carter's passport." I don't know Rep Myrick, but I like her already. Carter has single-handedly invented the role of idiot ex-President. [ via Instapundit ]
Are you bitter? Then perhaps you should visit bitteramericans.com. "Do you agree with Barack Obama that many Americans are 'bitter' over what has transpired these past nearly eight years? If so, then add your voice to those who proudly proclaim 'Damn right I'm bitter.'" Me, I'm not bitter. I'm confident :)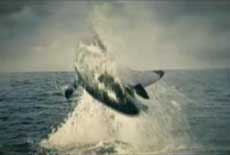 On the other hand, watch I Love the World from Discovery Channel and you cannot be bitter. Not even a little bit. [ via Kottke ] Boom de ya, boom de ya...
Microsoft does some amazing things, this isn't one of them. An internal promotional video for Vista that is so bad it hurts. Even if this were designed as a spoof, it would be lame. And it wasn't.
(They'll say "Vista, gotta get me some"?)
The endgame of disruptive innovation: Encyclopedia Britannica now free for bloggers. For those of you who don't know Encyclopedia Britannica, it was the Google of its day, the paper-based source of all knowledge. Google it to learn more :)
So is Ning worth $500M? No. Marc Cantor nails it: "What can Ning do with $44M? Now what can they do with another $60M? Well since they're not profitable - let's see - they could lose $10M a year for 10 years and still sell the company for $100M." Borderline disgusting; reminds me a little of Marimba, another startup with no business model and a cute CEO...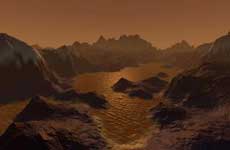 You know how I'm a sucker for news from Titan? The Daily Galaxy ("news from Planet Earth") asks Saturn's Titan: A Mirror Image of Earth Before Life Evolved? "The Cassini spacecraft observations of Saturn's largest moon, the orange-colored Titan, have given scientists a glimpse of what Earth might have been like before life evolved. They now believe Titan possesses many parallels to Earth, including lakes, rivers, channels, dunes, rain, snow, clouds, mountains and possibly volcanoes." Sounds like a great place to visit! (BTW I am delighted to see that my post from 2004 remains Google's top hit for "visiting Titan", as it should be.)
MSDN Magazine has a nice interview with Bjarne Stroustrup, author of C++. He speaks the sooth, the whole sooth, and nothing but the sooth. You can imagine that he is not a fan of .NET :)
This looks way cool: Jeff Atwood and Joel Spolsky introduce stackoverflow.com. "We're starting to build a programming Q&A site that's free. Free to ask questions, free to answer questions, free to read, free to index, built with plain old HTML, no fake rot13 text on the home page, no scammy google-cloaking tactics, no salespeople, no JavaScript windows dropping down in front of the answer asking for $12.95 to go away." Excellent, I can't wait...
Archive: April 19, 2007
Archive: April 19, 2006
Archive: April 19, 2005
Archive: April 18, 2004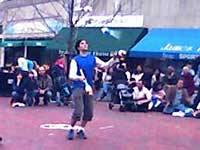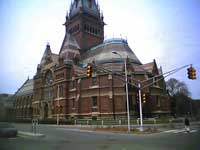 I had a very interesting and wonderful day today. It began with a pleasant breakfast and stroll about Cambridge with Andrew Grumet and Dave Winer. We spoke of many things, of shoes and ships and sealing wax, of cabbages and kings. I next spent several hours walking around "Harvard Yard"; the Harvard campus itself, and the delightful area which surrounds it. Among other things, it is great for shopping, and people watching, and thinking. I then met up with my friend and colleague Ul Balis, his wife Jennifer, and sons John and Hyke, and the five of us toured the fabulous Boston Museum of Science, finishing up with dinner at an Afghan restaurant. Terrific.
Weekend wrapup...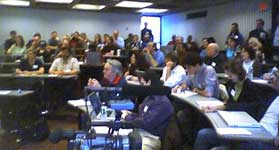 I want to echo Andrew Grumet and John Palfrey in thanking Dave Winer and the staff of the Berkman Center for hosting BloggerCon II. The value of a conference generally sinks in after the fact, so one day's perspective is probably not enough, but already I feel it was quite valuable in non-obvious ways. The greatest effect of an experience like this is in what it makes you think about, not what you learned.
Time reports: See me, blog me, about video producer Steve Garfield (who attended BloggerCon, BTW). "Boston-based music-video producer Steve Garfield, 46, is no ordinary blogger. Garfield belongs to a small but growing legion of video bloggers, or vloggers, who are turning the Web into a medium in which someday anyone could conceivably mount original programming, bypassing the usual broadcast networks and cable outlets." Excellent.
Scientific American carries an interesting study about where in the brain aesthetic tendencies are located. "One trait believed to differentiate humans from other primates is the ability to appreciate aesthetics. Scientists have suspected [and these studies show] that such judgment stems from an area of the brain called the prefrontal cortex--one of the last cortical regions to expand dramatically over evolution..." Fascinating. This is further evidence that beauty was evolutionarily selected.
Opportunity continues to "rock": UPI analyses the import of the 'Bounce' rock. "Controllers considered Bounce an odd find because it did not resemble any of the other rocks in the crater's vicinity -- nor did it resemble anything seen before on Mars. So they ordered Opportunity to train its formidable instruments on the rock. The results stunned the NASA team... Bounce's chemical composition exactly matches that of a meteorite that hit the ground in Shergotty, India, on Aug. 25, 1865." Okay, now that's weird, it means maybe Earth and Mars have been exchanging rocks for millions of years.
Peter Rojas explains how to read RSS feeds on your iPod. I know you've been dying to do that, haven't you?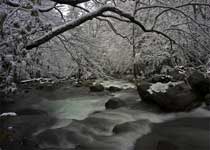 Check out the Smoky Mountain Journal - just one great picture after another taken from the Smoky Mountains between North Carolina and Tennessee. Just keep scrolling, they're all amazing. [ via Glenn Reynolds ]
WorldChanging notes an upcoming PBS series World in Balance, about global population trends. Looks like a must-Tivo. [ via Ottmar Liebert ]
And speaking of Ottmar, his latest album La Semana is about to be released, and he's going on tour! Mark your calendars - I know I have...
Time Magazine have released their annual list of the 100 most influential people. Once again, I am not on it.
Apparently Baystar, the investment group propping up SCO in their effort to hold Linux hostage, has requested that SCO redeem a sizeable block of 20,000 shares, citing breaches of their agreement. This is excellent news, because it means SCO will have less money to piss away on lawyers. This is going down in history as the most blatant attempt at IP blackmail ever.
Watch out, everyone; here we have frames without frames. This is pretty tempting :) [ via Mark Pilgrim ]
(Okay, okay; I was just kidding. Whew.)
Archive: April 19, 2003
Dustin Nolte, chief blogger at American Empire, directed me to this post, in which he explains the blog's name. "The American Empire I think of as being the focus of this weblog is an empire of ideas that starts at one shore and ends at another". So be it.
Dustin is also a contributor to the Command Post, and suggests that the redesign is not a repositioning. Time will tell, but I think I was hasty in declaring a shark jump; I owe it to them and the great work they've done to give them time before passing judgement. They also have a PDA version of their Iraq blog which looks great on my Treo. So - sorry!
And speaking of SARS (we were, really; that's what drew my attention to American Empire); here's an interesting article in the NYTimes about how China's response to SARS has undermined their efforts to appear progressive.
Philip Greenspun: The Death of the Media Lab?
Matt Webb (Interconnected) and Tom Coates (Plastic Bag) are visiting San Francisco (they're both English), and blogging about it. They seem to regard the U.S. much as we might regard Mars. Visit both their sites for some interesting perspectives...

Want to know what Playboy's Playmate of the Month looked like the month you were born? Aha, I thought so. Here you go...
Okay, this is funny. Yeah, it is a Japanese page, but let the pictures load...
HAPPY EASTER, EVERYONE!
Home
Archive
flight
About Me
W=UH
Email
RSS OPML

Greatest Hits
Correlation vs. Causality
The Tyranny of Email
Unnatural Selection
Lying
Aperio's Mission = Automating Pathology
On Blame
Try, or Try Not
Books and Wine
Emergent Properties
God and Beauty
Moving Mount Fuji The Nest Rock 'n Roll
IQ and Populations
Are You a Bright?
Adding Value
Confidence
The Joy of Craftsmanship
The Emperor's New Code
Toy Story
The Return of the King
Religion vs IQ
In the Wet
the big day
solving bongard problems
visiting Titan
unintelligent design
the nuclear option
estimating in meatspace
second gear
On the Persistence of Bad Design...
Texas chili cookoff
almost famous design and stochastic debugging
may I take your order?
universal healthcare
entertainment
triple double
New Yorker covers
Death Rider! (da da dum)
how did I get here (Mt.Whitney)?
the Law of Significance
Holiday Inn
Daniel Jacoby's photographs
the first bird
Gödel Escher Bach: Birthday Cantatatata
Father's Day (in pictures)
your cat for my car
Jobsnotes of note
world population map
no joy in Baker
vote smart
exact nonsense
introducing eyesFinder
resolved
to space
notebooks
where are the desktop apps?