Yesterday I completed my first double century - the Butterfield! I am rather proud of myself. This makes the third long ride I've done this year; I started with a 200K (125mi), then did a 300K (185mi), and now, a full double. Took me about 13:15 in riding time, 15:20 overall, with about 9,200' of climbing. Unfortunately most of that vertical was in the last 50 miles, in the dark, after my legs were nicely toasted. But I made it.
Here's a picture of me at about 120 miles, when I was still able to smile: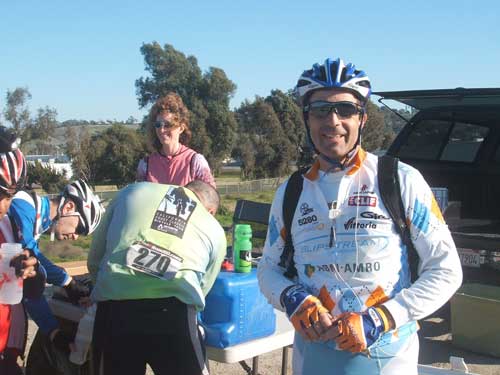 Actually I was able to smile at the end, too. And better yet, I'm able to smile today. I am a bit sore, but not amazingly so.
Onward! I have to complete at least two more doubles this year to become a triple crown winner... stay tuned!