| | |
| --- | --- |
| Iditarod day 7 - AM - Aliy takes the lead | |
Good morning all; while you were sleeping Aliy Zirkle has taken the lead in the 2014 Iditarod, mushing past Martin Buser while he rested in Kaltag. They are now headed toward Unalakleet, and as you can see below it is a close race.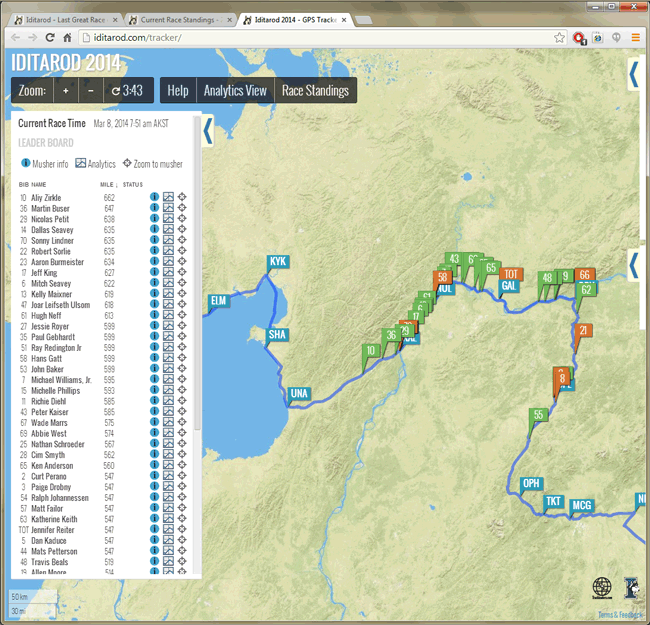 To orient you, the teams are headed West (<-) toward Norton Sound on the Bering Sea; the finishing town of Nome is behind the leaderboard at the upper left. The blue labels are checkpoints; UNA = Unalakleet, KAL = Kaltag, and NUL = Nulato. #10 is Aliy Zirkle, now in the lead, followed by #36 Martin Buser, #29 Nicholas Petit (!), and #14 Dallas Seavey. A team's tag turns Orange when they are not moving; resting in a checkpoint.
I've been following the Iditarod for several years now and I must tell you, this is the most exciting race I've seen. There are ten teams within a few hours of each other with 300 miles to go. Onward!
(All Iditarod 2014 posts)