Archive: November 2010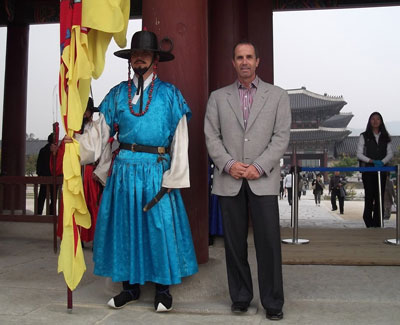 Wow, what happened? I blinked, and poof! completely missed October. I guess it had something to do with traveling almost continuously - I have been to San Diego multiple times, but also Beijing, Shanghai, and Seoul (!) - and something to do with being extraordinarily busy with work... but also it has a lot to do with some personal tuning I've been doing, about which I will have more to say "soon"...
I might even do some catchup posts, you never know. Today I am off to Houston, Spokane, and Portland, which might mean I have blogging time and might mean I have no time at all. As usual please stay tuned!
... and so ... today I voted!
Here are my high-level choices: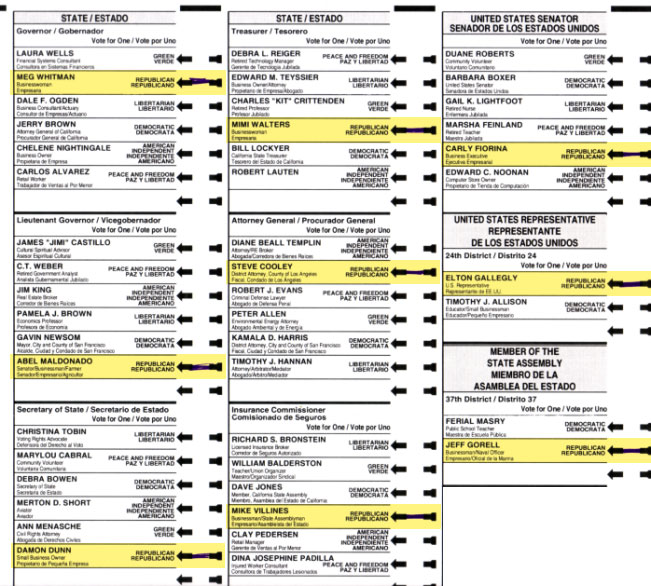 Meg Whitman for Governor is easy; I like her (have liked her since working with her when she was running eBay and I was at PayPal), and Abel Maldonado was easy. I don't know much about Damon Dunn but that's a vote against Debra Dowen. Mimi Walters was a pick against Bill Lockyer. Steve Cooley seems like a decent choice, I don't know much about Mike Villines so that's a dice roll. Choosing Carly Fiorina was painful; I don't like her, don't respect what she did when running HP, but anyone would be better than Barbara Boxer. I like Elton Gallegly a lot so that was easy, and I think Jeff Gorell is a good choice too. So be it.
Okay, now on to the propositions, which are *interesting* to say the least: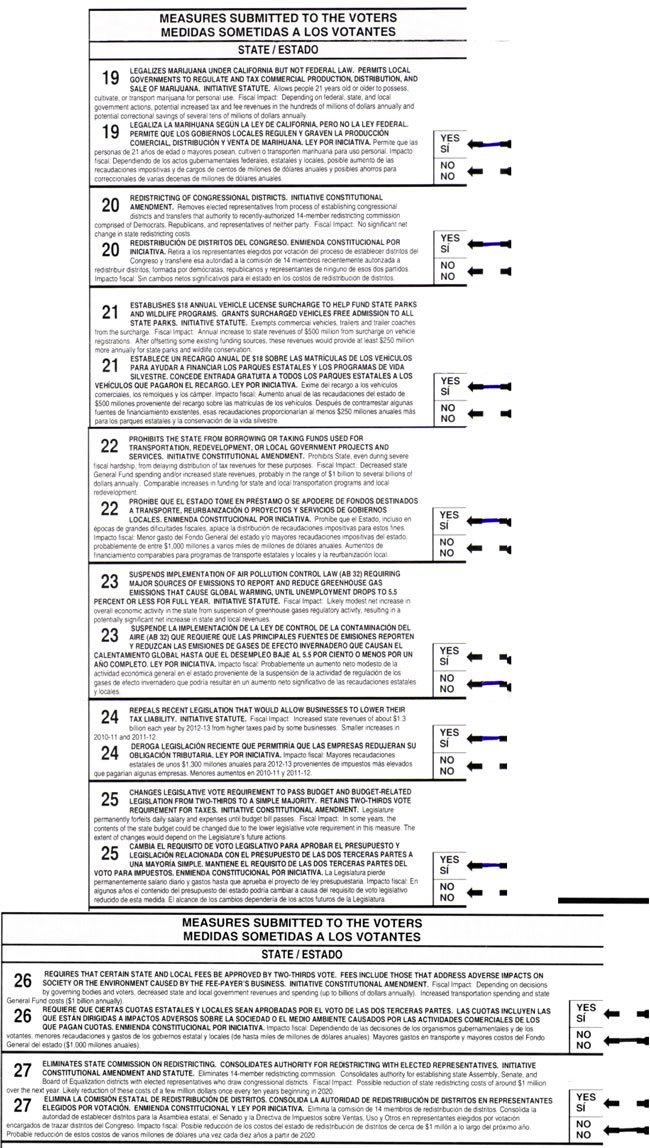 Yes, I decided to vote Yes on Prop 19, "legalizing Marijuana". It isn't as big a change to current policy as some would have you believe, and giving the state some revenue and reducing the black market side-effects seems worthwhile. An experiment to be sure. Prop 20 is great, a definite Yes; I love taking control of voting districts away from the legislators and hopefully reducing some of the gerrymandering that's taken place. Note that you have to vote No on 27 as a companion to voting yes on 20, how bogus is that? I don't like earmarking tax money but voted Yes on 21 anyway to support state parks. Prop 22 is hard to understand but seems like a good thing, and 23 is hard to understand but seems like a bad thing, hence Yes and No. Prop 24 seems reasonable, as does 25, and 26 is a carve-back on 24 so I voted No. You will note that 26 and 27 were on the backside of the ballot, hiding, and each was a carve-back on propositions on the frontside. I hope this was accidental but I suspect it was not, sigh.
This is all just in case you're curious. YMMV for sure.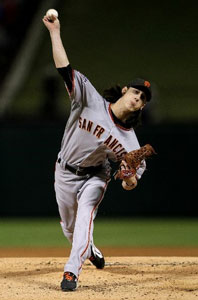 Tonight I am in Houston, and was working out, and was idly switching channels on the little TV attached to my trainer, and OMG the World Series is on, who knew? And so I watched the Giants defeat the Rangers and win the Series, 4-1, behind the awesome pitching of Tim Lincecum. Believe it or not, this was the *first* baseball game I have watched all season - all season! - and it just so happened to be the last game of the year. Go figure. Anyway it was great fun and it made for a great workout; I spent 90 minutes on the trainer and burned 1200 calories :)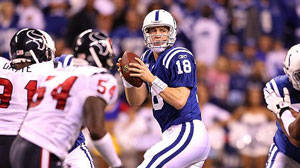 Later I took a nice walk down to Monarch's, a cool restaurant in the University area of Houston, and while there enjoyed a nice steak and a Trefethen Merlot while watching Indianapolis defeat Houston 30-17 on Monday Night Football. Peyton Manning was too much for the Texans and that was that. Just so happened to be the *first* football game I have watched all season - all season! - and it was pretty fun, what with me rooting for the Colts in a Houston restaurant full of Texans' fans. Made the steak just that little bit tastier. So be it.
You wake up in the morning, you just *never* know what is going to happen that day :)
| | |
| --- | --- |
| don't fall back too far (NY 11/01/10) | |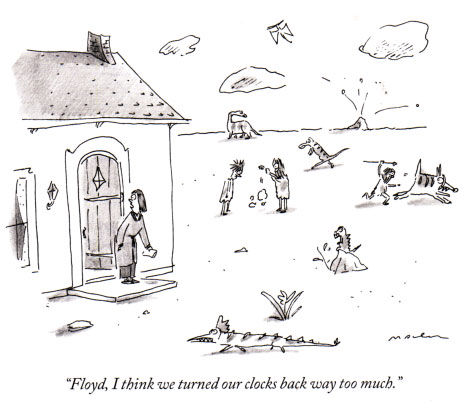 careful! don't fall back too far...
| | |
| --- | --- |
| Houston, San Diego, Spokane, Portland, and meanwhile... | |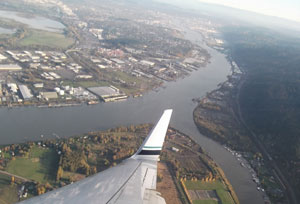 I spent last week traveling (shocker) to Houston, San Diego, Spokane, and Portland. It was great to be home - I celebrated with a bike ride, naturally, and am trying to get a little caught up.
Yes, I know, I missed October! It happens. But it was quite a month, and so I posted the hunt for read October...
And in other news, this was quite a week: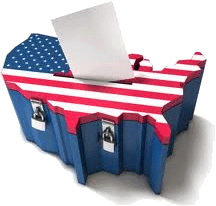 In last Tuesday's election the Republican Party regained control of the House, gained substantial ground in the Senate, and also made huge gains at the State and local levels. It was a Tsunami. Not exactly a ringing endorsement of President Obama and the Democrats, who have succeeded in blowing away their incredible mandate.
In California, Jerry Brown is our new [old] Governor-elect (yikes!) and Barbara Boxer was reelected, sending Meg Whitman and Carly Fiorina down to defeat. Man are we a messed up state. Roger Simon thinks California is so hopeless only Jerry Brown is crazy enough to fix it. It would be funnier if it were less true.

Predictably, Hitler finds out the GOP have retaken the House.

And this is cool: Ex-NFLer Runyan unseats incumbent in NJ House race. I know nothing about Runyan's politics but he was a great tackle :)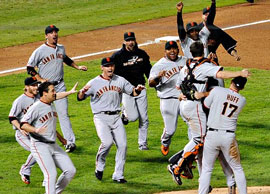 I might have missed October, but I didn't miss the World Series; well okay, I almost missed it, but caught the last game in the company of Giants. That was rather fun :)
Dave Winer ponders Angry Birds on Macbook Air. Is the Mac App Store going to be iOS Apps? That is the question...
Related: Quicktime vs Flash. I, too, remember when Quicktime was *the* way to do cross-platform video online. YouTube changed all that, featuring Flash.
Here's a question: what will be the single largest technological leap in the next twenty years? I have my answer*, what's yours?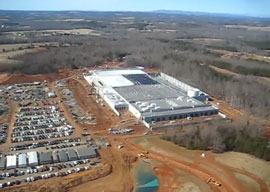 Huh: Apple's new datacenter is 21st century broadcast station. The argument here is that [third-party] applications are broadcast content. I'm not sure I buy it.
Darrell Etherington: "Claiming that Apple is dominating the tablet market is a little like saying Alexander Graham Bell dominated the telephone industry in 1876." John Gruber: "If only Bell had managed to create a massive monopoly that lasted a century and ended only when the government broke it apart." I love it!
AC/DC's Thunderstruck on the bagpipes. A dancing bear, but a rather marvelous one; just when you think you've seen it all...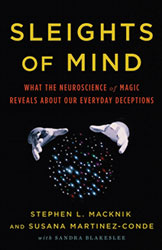 This looks rather interesting: Sleights of Mind: the first-ever book about the neuroscience of illusion. Excellent. I take it from the need for illustrations that this will NOT be available on the Kindle any time soon...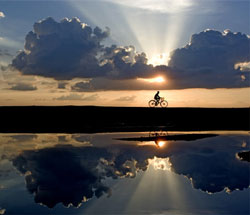 Quote of the day, from Thomas Jefferson: "Not less than two hours a day should be devoted to exercise, and the weather shall be little regarded. If the body is feeble, the mind will not be strong." Wise man.
I've been meaning to post about this: In praise of procrastination. "Procrastination most often arises from a sense that there is too much to do, and hence no single aspect of the to-do worth doing. Underneath this rather antic form of action-as-inaction is the much more unsettling question whether anything is worth doing at all." Of course, there is always blogging...
Oh yeah, and last week was National Pathology Week. So be it :)
*Image search with images. (Think "plastics" :)
| | |
| --- | --- |
| space and time (NY 10/11/10) | |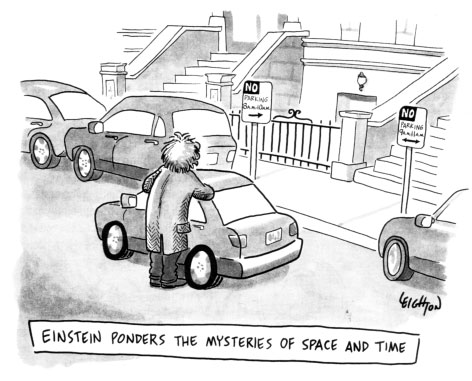 Maybe this is why Einstein took up cycling?
(the fine for parking anyway is infinity :)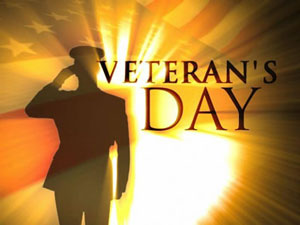 Happy Veteran's Day! It is our annual chance to recognize and honor those who put their lives on the line to defend our way of life.
Today will be amazing, but I'm not sure exactly what will happen yet... it is an anniversary of sorts for me, and I am celebrating. The past year has been a voyage of discovery and I am definitely Midway to somewhere new, even if I'm not sure where yet :)
Going back to Veteran's Day, I'm just happy to live in such a wonderful country and have such a wonderful life, that worrying about such things is my biggest problem. The liberty to be whomever you want, that is true freedom. Use it! (And in so doing, thank all those who made it so :)
Cheers and have a great day!

Yesterday was amazing. I would say it was a perfect "11".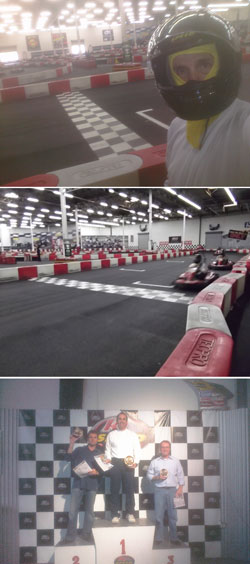 I began the day buzzed with my great victory in Kart Racing with the Aperio Leadership team on Wednesday afternoon. I grant you that racing little electric vehicles around an indoor track isn't the most important thing ever, but it was maximum fun. There were only a few accidents - although I am still loaded with Tylenol - and a great time was had by all. Especially me :)
And of course it was Veteran's Day, and while it isn't necessarily "happy" for everyone I find it to be spiritual and positive. I think about my Dad, and my daughter Nicole, and all the friends and colleagues I have who served in the armed forces, and I think about liberty and freedom and quality of life, and it makes me feel warm and fuzzy.
The day got better as I spent much of it in business reviews, and had several chances to watch people I've coached and teams I've helped build doing brilliant work. I have actually made it to the point where helping others perform gives me as much pleasure as performing myself. Especially in business, which is definitely a team sport. How fun.
Best of all, I've watched an overall strategy I've driven unfold, as we've learned and iterated and tried things and watched them work and not work. It is *so* satisfying to translate learning into action and see the results.
And yes, I was able to celebrate my little anniversary, and yes, it was everything I hoped it would be. My journey beyond Midway continues...

Of all the unappreciated grapes in wine, Petite Sirah is surely near the top of the list*. It grows in the same climates and soils as Cabernet Sauvignon, and is invariably overshadowed. And of all the unappreciated vintages, California's 1996 would rank right up there; the 1997 vintage was one of the best *ever*, eclipsing its inconsistent predecessor. And of all the unappreciated wineries, perhaps Stags' Leap is the most underrated; often confused with Stag's Leap Wine Cellars whose Cask 23 is one of the best Napa wines bar none, it is easy to overlook. (They are neighbors in the Stags Leap AVA, on the East side of Napa Valley, which also includes Clos du Val, Mondavi, Shafer, Silverado, Sinskey, Shafer...) And yet, these three unappreciated entities came together for us last night in one of the finest wines I have ever had, a 1996 Stags' Leap Petite Syrah. Big and bold, with bright blackberry fruit and a smoky, lingering finish, it was truly amazing.
We were headed out to dinner at our local favorite Tuscany (Westlake Village), with their usual perfect filet mignon in mind, and on a whim I poked my head into our wine room to see if there wasn't something that needed drinking. I have our older stuff arranged by vintage, and sitting next to the once-big-but-now-diminishing block of 1997s I've hoarded was this little gem. What the heck I thought and dragged it along. On the first whiff I knew we were in for a treat; and on the first sip: Wow! As it opened up it just got bigger and brighter and smoother and longer until it became entirely wonderful.
The best thing of all: I have one more just like it :)
* In the U.S. the grape Durif is called Petite Sirah, sometimes spelled Petite Syrah. It is not to be confused - at all - with Syrah, aka Shiraz, an entirely different and unrelated grape. Compared to Syrah, Petite Sirah is darker and more purplish in color, rounder and fuller in the mouth, and offers a brightness that Syrah lacks.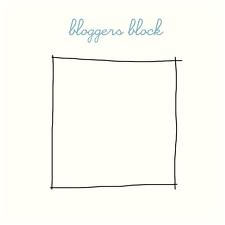 Okay, okay, I know; I've been a bad blogger. Not bad as in blogging crap - that would be *bad* - and not bad as in not-blogging-great-stuff - that would be not-so-bad - but bad as in not blogging at all.
So why is this? (I know, I'm falling into the naval-gazing pit which leads to blogging crap...) Partly "priorities", and partly a realization that posting a bunch of links with pithy comments often falls into the not-blogging-great-stuff category of failure. I am going to optimize for the blogging-great-stuff category of success :)
Let the beatings continue until the blogging improves.
9:39. My post about a perfect 11 on 11-11 inspired some to email about 11:11, a time which apparently allows you to make a wish. If you believe this, I suspect you will discover that 11:11 appears on clocks far more often than 1/720th of the time. Way back in the dawn of time my girlfriend's sail number was 939*, and I found 9:39 appearing on clocks constantly. It was remarkable, and even long after we broke up 9:39 got my attention, and even today I sometimes glance at the clock and think "wow, 9:39, again". And so I just noticed that my Stags' Leap post this morning was made at... 9:39. I wish for the moon Titan!
* Ancient history, virtually pre-historic. Hi Terry.
Speaking of great blogging; check out what Steven Den Beste posted on election day 2008. "I think Obama is going to turn out to be the worst president since Carter, and for the same reason: good intentions do not guarantee good results." Was that a great call or what?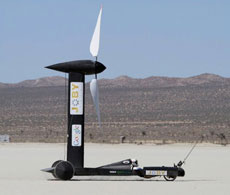 Cool: downwind faster than the wind, Blackbird sets record. The physics of this are most interesting...
Healthy sex life makes men live longer. Personally I intend to live as long as possible :)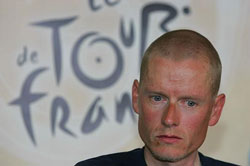 This is cool: ASO and UCI agree that Rasmussen is clear to ride in the Tour de France. As you know, I am a huge fan of "the chicken", and I hope despite his 36-year age someone will pick him up for the next Tour. He was awesome in 2005; don't forget, he blew Alberto Contador away on some of those climbs...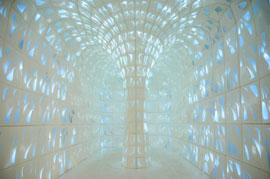 Excellent: mesmerizing paper LED exhibit illuminates Tokyo designer's week. What will they think of next?
Eris: One weird little dwarf planet. "Earlier this week, we learned that the dwarf planet Eris is probably smaller, in diameter, than Pluto, but is simultaneously 27% more massive. That's pretty nifty. But it's also pretty strange." A planetary mystery, and in our own solar system!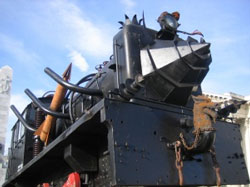 From the "truth is stranger than Onion" files: Entire New Zealand town goes steampunk. OMG how cool is that? Check out the pictures, and then make your travel arrangements!
This actually works, I tried it: Export all your friends' private email addresses. Do you have a bunch of Facebook friends, but don't know their email addresses? Well now you do :)
I will comment that this doesn't surprise me, and doesn't scare me. You have to figure anything you post on Facebook will become public knowledge, including your email address...
How Facebook could beat Google to win the 'Net. If you say so. Meanwhile Doc Searles celebrates the World Wide Library (courtesy of Google of course), and Saudi Arabia bans Facebook. I was interested but not surprised when I found Facebook blocked in China. All most interesting, let the games continue...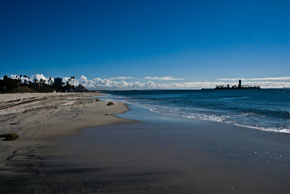 Okay, time to go outside! A nice little three-hour tour of the local hills on my mountain bike seems indicated...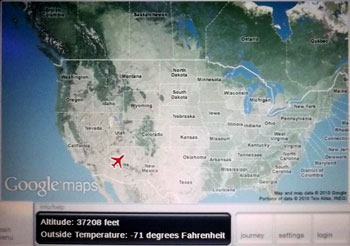 From the "I'm doing it because I can" department, here I am at 37,208' feet, blogging while high above Arizona on my way to Boston... I must tell you I am not in a great mood, although I'm listening to Dance-y music and it's helping (Afrojack!). Maybe I should have some Chardonnay, that might help even more... stay tuned :)
An honest and introspective note from a failed startup founder: Why Wesabe lost to Mint. A couple of pull quotes with my highlights:
"Mint focused on making the user do almost no work at all, by automatically editing and categorizing their data, reducing the number of fields in their signup form, and giving them immediate gratification as soon as they possibly could; we completely sucked at all of that."
"You'll hear a lot about why company A won and company B lost in any market, and in my experience, a lot of the theories thrown about -- even or especially by the participants -- are utter crap. A domain name doesn't win you a market; launching second or fifth or tenth doesn't lose you a market. You can't blame your competitors or your board or the lack of or excess of investment. Focus on what really matters: making users happy with your product as quickly as you can, and helping them as much as you can after that. If you do those better than anyone else out there you'll win."
This seems dead on to me. Do you use Mint?
I have to agree with this: Obama's India trip was worth all the money. Even though it seems he came back empty-handed, without even a token diplomatic victory. The thing is, international strength comes from internal strength...
Instapundit quotes Ed Morrissey: Who could have warned us that a man who served seven years in the state legislature and three years in the senate would not have been prepared to be President? John McCain did. And so did Hillary Clinton.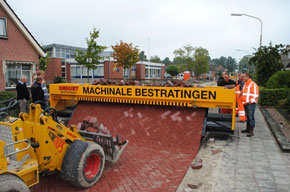 This is awesome: a Dutch bricklaying machine. Streets paved with brick look good and wear well, and now they are easier to make, too.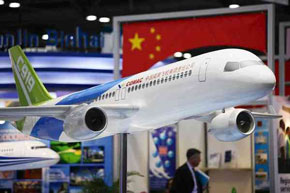 Having just visited Bejing and Shanghai, this seems entirely plausible to me: China to build own large jetliner. We're going to have significant competition from Asia in every market, and we better be ready.
Let's abolish the TSA. Yes! Anyone who thinks all that rigmarole we go through at the airport enhances safety is kidding themselves. They're constantly re-fighting the last war. Apropos: How Israel handles airport security, "The word 'profiling' is a political invention by people who don't want to do security.".
From Wired: How to make amends in the digital age. Good to know. I especially like the advice about Tweeting something boring; same for Facebook and blogs! Your penance is to do something sufficiently interesting to make it worthwhile :)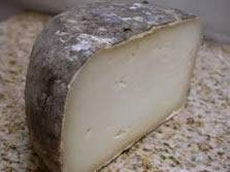 Aha! Cheese addiction explained. Garrotxa *is* a drug, I knew it :)
I totally called this: GPS-enabled smartphones putting squeeze on GPS makers. My Palm Pre phone has the best Nav app I've ever seen, including realtime traffic etc., for $0. Meanwhile the system in my car sucks like a Hoover and cost $big.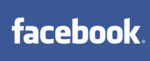 And so Facebook have announced email messaging, aka "the social inbox". Here's Ars Technica's take, I haven't digested yet. Huh.
Proof: just because you can, doesn't mean you should :) My mood is improving, seems blogging while high helped!
(And meanwhile, tomorrow is just another day that you'll never forget...)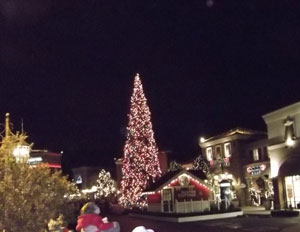 In my little town of Westlake Village we don't have an actual "town center"; but the closest thing is an upscale shopping center called the Promenade. And we don't have too many traditions (it's not a very old town). But we do have a rather nice one, that on the Friday before Thanksgiving there's a tree lighting ceremony at the Promenade.
There's a little musical number with volunteers, and fake snow, and then Santa arrives, and the enormous Christmas Tree next to "Santa's Cabin" is lit, and everybody sings, and fireworks fill the sky. Okay it's corny, but it's harmless fun. Somehow this night always contrives to be *cold*, at least by Southern California standards, and we all stand around blowing steam and drinking hot chocolate.
And so it was that today I left late afternoon for the gym (it was too cold for a ride, 50, brrr), and I saw all this traffic at the Promenade, and I whacked myself on the forehead and said "of course tonight is the tree lighting"! And I turned around and headed home, and picked up Meg and Alex met us there, and we watched the tree being lit and all, and it was great fun.
Wow, it *is* the Holiday Season, bam, just like that. Next weekend is Thanksgiving, and soon it will be Christmas. I'm not sure I'm ready, but here it comes anyway :)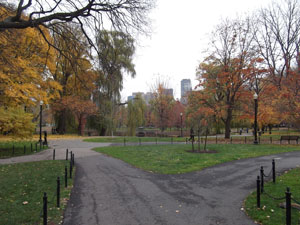 Yikes, another week past without blogging. Will you forgive me? I could tell you I'm feeling a bit down, but that's no excuse; in fact you might argue - convincingly - that I should blog my way out of it. So be it. Here goes...
Oh by the way I spent the week in Boston, attending a Personalized Medicine conference in Harvard, and *that* was fun. Learned a lot and enjoyed Boston, always a great place with some nice memories and doubly nice in the Holiday cold.
Scott "Dilbert" Adams: the waiting room is your doctor. What part of this future is unlikely in 200 years? (What part in 20?)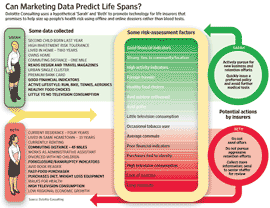 Wow: Can marketing data predict people's life spans? "Life insurers are testing an intensely personal new use for the vast dossiers of data being amassed about Americans: predicting people's longevity." This would not surprise me in the least.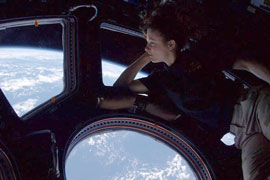 Cory Doctorow observes this picture would make a great cover for a science fiction novel. And he's right. But even better, the picture is *real*; an astronaut on the ISS watching Earth. How cool is that!
Where do I sign up? Scientists propose one-way trips to Mars. This totally makes sense, the expense of ensuring a safe return makes space travel prohibitively expensive. Not to mention, if you are not coming back, your attitude about working with your coworkers and making a new life for yourself is going to be quite different. Sort of like the Wild West 200 years ago :)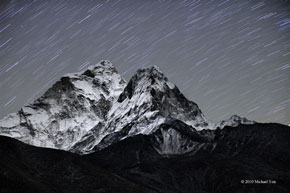 Picture of the week, from Michael Yon: Heavenly Shower. Awesome.
From John Gruber: OpenTable from a restaurant's perspective. I gather it is expensive for them, but I must tell you, as a user I love OpenTable! Just this week in Boston I used it three times to find great / perfect places to eat.
Another thing I love / use all the time: Kayak files for $50M IPO. I wish them well, and use them often.
Apropos: Frank Quattrone observes It's easier to go public than be public. Not sure about that; if you're an entrepreneur or investor, it's easier to be public than not to be - and worry about liquidity...
Ars Technica review Facebook's new messaging system. Count me among those who have not been affected. Don't get me wrong, I love FB and visit it daily, but it is not going to replace email and text for me. Yet anyway.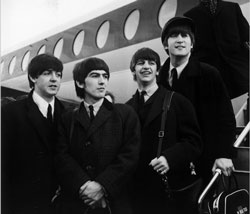 And so Apple are now selling Beatles tunes in iTunes. Not sure this is a world changing event, more like a recognition that a world changing event has already occurred. I see where next year Apple are projected to become the #1 retailer for music. Done deal.
I think this was a bigger deal for Steve Jobs than for me, but hey, he is the guy who made it happen, so he should get to enjoy it!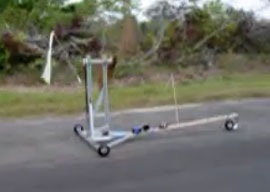 Dead downwind, faster than the wind. I don't know how it works either, but it seems to work well. The physics of this are fascinating...
An important general principle: the toy will win. "Toy [noun]: A technological product which is simple and fun to use, and which may be criticized by some people as being weak and not suitable for serious work." I absolutely believe this.
Related: iPad may replace computers and textbooks in schools. Yeah, I can see that. The computer part, but also the textbook part. What part of this seems unlikely in 20 years?

Do you think Steve Jobs saw this coming? The whole iPod -> iPhone -> iPad thing? I don't... I think he believed in the iPod to distribute music, that led him to the iPhone, that led to a new computing paradigm (I don't think Jobs or anyone saw the App Store success coming) and that led to the iPad. That's what I think anyway :)
A great web-based ebook from the Google Chrome team: 20 things I learned about browsers and the web. In order to explain things this well, you have to understand them well. Cool.
I love this: even if HTML5 doesn't give you much, it's buzzword status can still help your UI. Basically, HTML5 provides a useful shorthand for "modern web browser".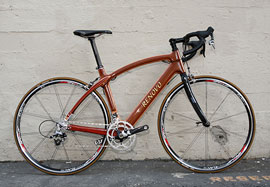 From Wired: Wooden bike like riding a perfect piece of furniture. Hey, that's my next bike! (Christmas is coming... I've been a good boy, right?)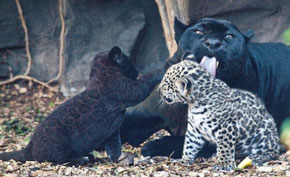 ZooBorns of the week: Black and white Jaguar twins!
Well and so do I feel better? Um, yeah. Not great, but better. Onward!
Happy Thanksgiving everyone!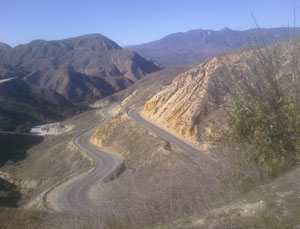 This morning I woke determined to get in a longish ride as a pre-turkey / stuffing antidote. Yeah, it was kind of cold (50s) and yeah, it was windy (20s), but off I went. The strong wind was blowing due South, so I decided to head North... and kept going through Westlake and Thousand Oaks and Moorpark and through Grimes Canyon until I ended up in Fillmore. At which point I turned around and rode the South wind home; nothing nicer than a tailwind behind and a wonderful Thanksgiving dinner with my family ahead.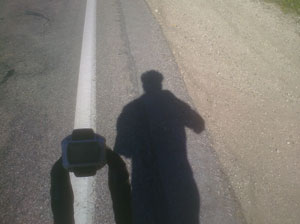 It was a good solid ride, perfect for thinking thankful thoughts. And a nice respite from worrying about the future.
I hope you are having a wonderful day, spent quietly and peacefully with those you love...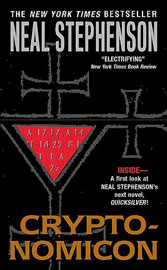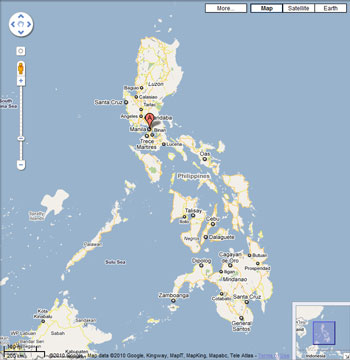 Last night I finished Cryptonomicon, by Neal Stephenson. Wow! I'm pretty sure it has moved up to second on my all time list, behind the amazing Godel, Escher, Bach, displacing William Gibson's Neuromancer which was my previous #2. What a *great* book!
Funny, serious, entertaining, and thought-provoking, it is full of knowledge about cryptography, World War II, the Philippines, 1990s business, and features amazing characters, fully drawn. I am so sad that it's over, but so excited to read the as-yes-to-be-released two next members of this "series".
I think my main reaction is awe. To take so many subjects and subplots and weave them together so seamlessly is awesome. And the thought of lighting the Qwghlmian "Galvanick Lucifer" brings a huge smile to my face :)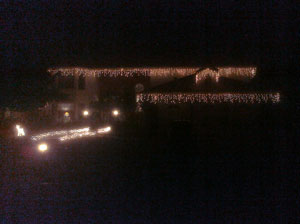 Wrapping up a l o n g weekend, yay! I can't remember the last time I didn't have some urgent deadline which was hovering over me for Thanksgiving weekend, I give thanks for that! Was able to ride (somewhat, despite the cold!), and eat, and enjoy my family, and watch football, and even blog a little. And I got the Christmas lights up, always important!
Onward into the week; I am making my annual post-Thanksgiving pilgrimage to Chicago for the RSNA conference, and then heading on to New York and New Jersey for meetings with customers. On the road again... but in the meantime, a filter pass: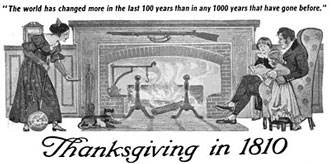 Thanksgiving in 1910, compared to 1810 ... and to 2010. "The world has changed more in the last 100 years than in any 1,000 that have gone before." I think this statement is generally true, and can be made at any time; human progress is logarithmic. What will Thanksgiving in 2110 be like? The mind boggles...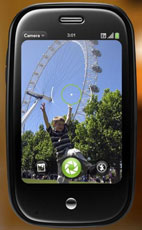 So... in 2010, does anyone ever print photos? No. So it follows that rather than continuing to add resolution, camera manufacturers should be adding online interfaces. I have a 12Mp Fuji camera, I love it, but I mostly use it to take 3Mp photos, because they're going onto my Facebook or blog or website or being emailed... the one feature I'd love to have is WiFi or cell connectivity, with the ability to email or post directly to FB or my blog. I often end up taking pictures with my Pre phone's inferior camera just because it is connected. Add point-and-shoot cameras to the list of devices which will be obsoleted by smartphones.
Related: AirPrint, a technology which enables things to be printed by sending email. Perfect for smartphones and tablets ... and perfect for connected cameras :)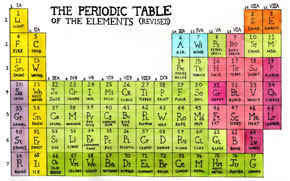 The periodic table ... of stuff. I love it.
Interesting: Eric Raymond ends up with an Android G-2 (which doesn't have a keyboard), and likes it better than a G-1 (which does). I am ... sigh ... somewhat seriously considering an iPhone, assuming it shows up on Verizon, and continue to worry about not having a physical keyboard. But if Eric can get used to it, maybe I can too?
I checked out The Feed, an RSS reader for the iPad. Works great. I must say I prefer to scan headlines visually rather than scrolling through items, it's faster. Granted scrolling is fast on the iPad, but nothing is faster than visual scanning. I must say I am still mystified by how few people use RSS, it is so cool. I guess the "activation energy" to setup and maintain subscriptions is too high? Or perhaps using yet-another-tool to get news is disorienting.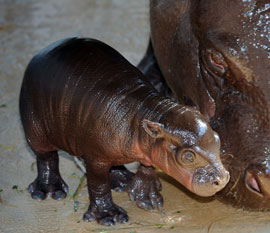 ZooBorn of the weekend: a rare pygmy hippo.
And so I'm off - not sure what my blogging schedule will be, but please stay tuned. And have a great week!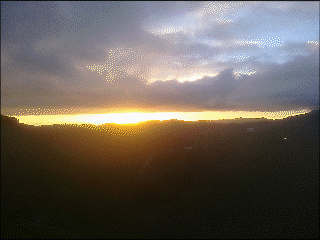 So, what's next? That thought has been on my mind a lot lately... I am not someone who can just relax and enjoy the present - for long, anyway - I need to be working toward the future. And right now, for some reason, there doesn't seem to be a well-defined future for me to work toward. I know, I know, the best way to predict the future is to invent it. I'm working on it :)
From Scott "Dilbert" Adams: Unions. "Imagine how things would be different if education were treated as a national defense issue. In a world where education is branded as the foundation of national defense, if we didn't get enough high quality volunteer teachers, a draft would be instituted." I can imagine.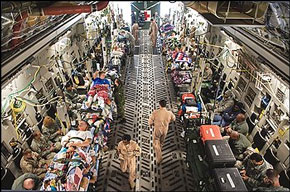 How the greatness of a nation is measured. If we treated education as a national defense issue, would we be greater or less great, when measured in this way?
Ten mistakes every programmer makes. Yep. And I'd add one more: Not desk checking thoroughly :)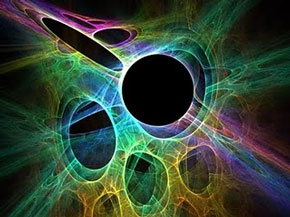 Here's something which could be in my future: a new field of physics. Just when you think a field is already crowded, you realize There's plenty of room at the bottom.
Josh Newman: what's next: body hacking. Cool, but I don't think this is what's next for me. Maybe brain hacking :)
Return to the archive.
Home
Archive
this date in:
flight
About Me
W=UH
Email
RSS OPML

Greatest Hits
Correlation vs. Causality
The Tyranny of Email
Unnatural Selection
Lying
On Blame
Try, or Try Not
Books and Wine
Emergent Properties
God and Beauty
Moving Mount Fuji
The Nest
Rock 'n Roll
IQ and Populations
Are You a Bright?
Adding Value
Confidence
The Joy of Craftsmanship
The Emperor's New Code
Toy Story
The Return of the King
Religion vs IQ
In the Wet
solving bongard problems
visiting Titan
unintelligent design
the nuclear option
estimating in meatspace
second gear
On the Persistence of Bad Design...
Texas chili cookoff
almost famous design and stochastic debugging
may I take your order?
universal healthcare
entertainment
triple double
New Yorker covers
Death Rider! (da da dum)
how did I get here (Mt.Whitney)?
the Law of Significance
Holiday Inn
Daniel Jacoby's photographs
the first bird
Gödel Escher Bach: Birthday Cantatatata
Father's Day (in pictures)
your cat for my car
Jobsnotes of note
world population map
no joy in Baker
vote smart
exact nonsense
introducing eyesFinder
resolved
to space
notebooks
where are the desktop apps?
still the first bird
patience
electoral fail
progress ratches
2020 explained