Archive: December 2010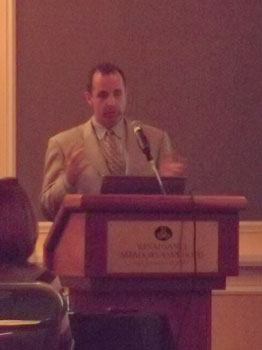 Happy birthday to me! I am blogging while flying back from New York, where I celebrated my birthday by presenting at an Aperio user group meeting. Not necessarily the greatest way to spend my birthday, but not horrible either; at least the delegation attempted to sing "Happy Birthday" to me (they didn't do a great job) and I was presented with chocolate cake (which was delicious).
The best part of the day was getting a zillion Happy Birthday messages from my friends; thanks! I have the best friends, and what could be better than that? The worst part is being away from my family; rotten scheduling. Another good part was going to see a hockey game last night; that was fun. Another bad part was missing Megan's opening night; she is starring in Oaks Christian School's production of Shakespeare's "As You Like It", and I'm told she was fantastic. Cannot wait to see her tomorrow night, capping a day in which I plan to celebrate my birthday properly, by sleeping in, going for a long ride, hanging out with my family, and doing a lot of nothing!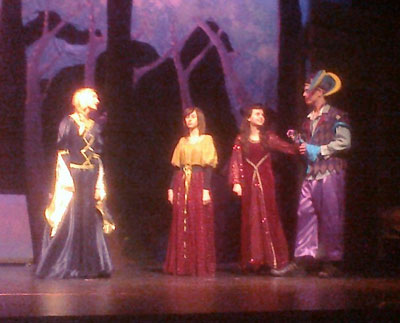 Tonight I had the wonderful privilege of watching my daughter Megan star as Rosalind in Oaks Christian School's production of Shakespeare's "As You Like It".
I must tell you, she was wonderful; she has a real talent for the stage. Her big smile and expressive eyes and dramatic gestures with long limbs work to her advantage, and she took over the play. I'm biased but she *was* great.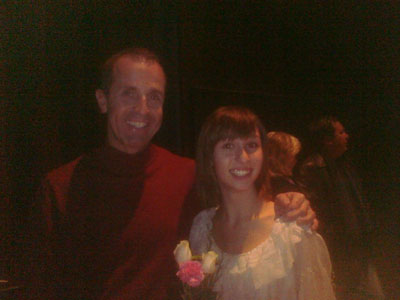 In addition to performing the lead role, at the conclusion of the performance Meg led the cast in introducing the technicians and stagehands, and the teachers who made it possible.
Afterward the whole cast retired to Chili's for a party, including copious amounts of ice cream and cake.
A perfect way to celebrate my extended birthday :)


The entire production was amazing; I was honestly astonished at the polish and sophistication of the actors, technicians, and stagehands in this middle school play. It was way past "fun to watch your kid" and well into "great entertainment". A tribute to the teachers and the school as well as the kids.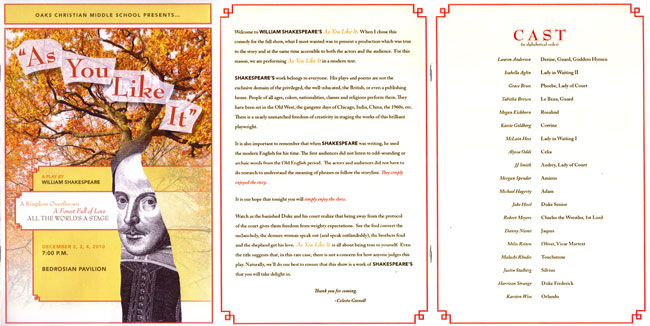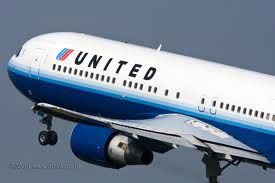 Okay, you're sitting down, and you're not holding any sharp objects, right? And not drinking any hot liquids? Good.
I am impressed with the improvements made by United Airlines.
I fly a lot, and the past couple of years have strongly prefered "new" airlines like Virgin and Jet Blue. Everything about these airlines seems better; their planes, their seats, the inside-the-plane experience, WiFi, food, their reseveration websites, customer service, etc.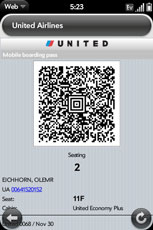 But of course I end up flying "old" airlines a lot too, because they have the routes, and I most often end up flying United. And so it was that on my recent trip to Chicago and New York - originally booked on Jet Blue - I had to rebook at the last minute, and ended up on United. And ... well ... it was great! Their website was great - it showed me all the choices, cleanly, including - and this is a longstanding complaint of mine - how I could use miles to upgrade. They have a spiffy facility for boarding passes on your phone - see Pre screenshot at left. There was plenty of room on the plane, and WiFi, and [working] power at my seat. And (can you believe) the food was good; I had a nice "tapas", a chicken wrap, etc., and plenty of diet cokes whenever I wanted.
Who knew? United rock.
Rounding out my extended birthday, tonight we had a "family" dinner, with an absolutely excellent steak, mashed potatoes, and roasted vegetables (including - gasp! - Brussels Sprouts). Accompanied by a wonderful 2007 Carlson Pinot Noir (Santa Rita Hills - BTW I must tell you, every year 'they' say 'this is the best year since 1997', but I really think 2007 *is* the best year since 1997; the Santa Barbara Pinots in particular are amazing).
Which leads me to introduce my saying of the month: Age improves with wine. Indeed. I am now 52, but I've switched to hexadecimal so this is 34. And I *feel* 34. I am determined to spend the next year acting 34, too.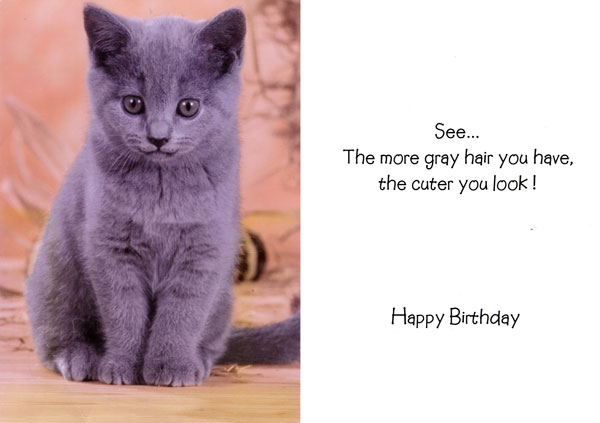 This was my favorite birthday card :) I am getting some gray hair, and Shirley assures me it makes me look distinguished - and cute. So be it.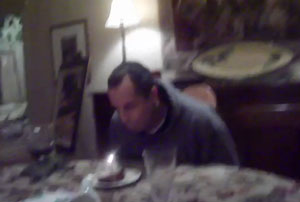 A nice weekend leading into a busy week... I guess my birthday is now *over*, and it is onward into another trip around the sun. What will happen? I have a sense of possibility. And, weirdly, little anticipation; I don't know what will happen, nor even suspect. I guess the best way to predict the future is to invent it. Onward!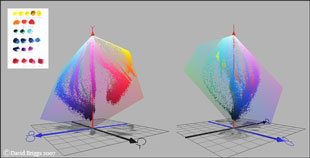 This is way cool: The Dimensions of Colour, by David Briggs. There's a lot to the visual mind/world interface, which converts a single spectrum of wavelengths into a three-dimensional perception space. [ via Doug Hoppes ]
Have you been following this whole Stuxnet thing? Absolutely amazing. One of the most sophisticated hacks ever... staggering in its complexity and apparent success. Read all about it and ponder carefully. [ via Scott "Dilbert" Adams ] Josh Newman is extremely impressed, too.
A lesson re-learned: Simple trumps complete. As learned at Netflix, and as I/we learned at Digital Insight and Paypal, and now Aperio. Google and Apple appear to exemplify this as well.
Apropos: How to compete with free. "It turns out that there is something that can compete with free: easy."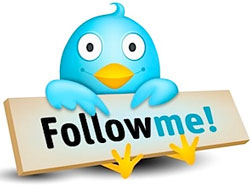 John Battelle on Twitter: Its great problem is its massive opportunity. "One of the many reasons I find Twitter fascinating is that the company seems endlessly at an inflection point." Same. Also, I don't get it :)
Dave Winer: Dan deletes his Twitter account. What's interesting to me is how often Twitter and Facebook are mentioned in the same breath. To me they are vastly different.

Related: John Battelle asks Is RSS really dead? It does seem as though for some [many?] Twitter is a poor replacement...

Maybe ... Twitter over RSS is the triumph of simple over complex :)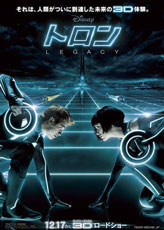 It appears Tron: Legacy is one of those movies I must see. In a theater. As I had to see Avatar last year this time. To prepare I downloaded the original Tron (no, it isn't available anywhere; that's what Shareaza is for :) and plan to re-watch it. I expect it to be corny, and dates, and ... wonderful! Stay tuned.
Philip Greenspun makes a key point: Christmas lights are *way* better than Hanukkah lights. We don't know why, but we know that it is so.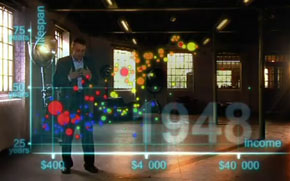 This is awesome: Lifespan and Income over time, animated. A beautiful illustration of world progress in the last century. What will it look like in another hundred years? (Bonus question, what would this look like if you plotted IQ...)
Eric Raymond: Off with their header files! I must tell you, management of nested #include files is one of the persistent weaknesses of C++. A case study in the department of unintended consequences... seems his deheader utility could be of great use.
Discovered: a new form of life. I am most skeptical about these reports; seems like a case study in scientific sensationalism. Let's let the peer review process play out, then we can all get excited... NASA do not strike me as the most authentic source for such research.
[Update: I knew it, there's no there there...]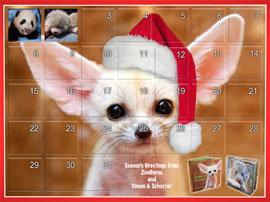 Regular readers will know of my passion for ZooBorns; turns out they have a Holiday Calendar! I'm not a paper-calendar user anymore, but I might have to make an exception for this one :)
| | |
| --- | --- |
| the simple truth about iPads... | |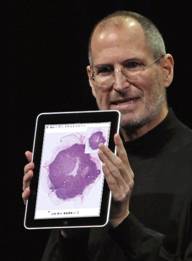 As y'all know I've been musing about iPads... It is clear they are a huge success. There is no "killer app", and yet millions of these devices have flown off the shelves, and an entire economy is forming around them. What is happening here?
Last week I made my annual pilgrimage to the RSNA show - the largest medical imaging show in the world - please find a report on my Aperio blog - and iPads were absolutely everywhere. In booths and as booth giveaways, and in attendees hands.
So ... of course the salient feature of the iPad is "it's a tablet", but I'm beginning to think the form factor is a red herring. I now think the important thing about an iPad is that it is simple. In particular, simpler than a computer. The form factor plays into this - no keyboard, no mouse, no ports - but if there were a computer with a keyboard and mouse and ports which ran iOS, it would be a major success, too. (In fact, as John Gruber considers, this may be the future direction of Macs.) Philip Greenspun makes a similar point: iPad makes life easier. Certainly it makes computing life easier; if you spend time on the web, emailing, facebooking, tweeting, etc. then using an iPad for these things is easier than using a computer. Especially "for the rest of us", which most emphatically does not include me, but includes surprise iPad lovers like my Mom. Which is why this may not have been obvious to me.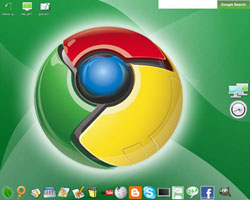 I wonder if a dirt simple OS for Intel computers could be equally successful?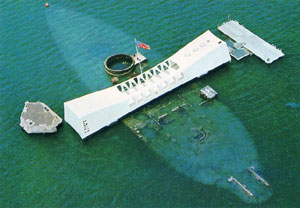 Pearl Harbor Day... to those who were alive in 1941, I'm sure it will always feel like 9-11 will always feel to those of us who are alive now. I have nothing to remember except others' memories, but we should never forgot; truly, it was a day which will live in infamy, as the world changed irretrievably. Perhaps it is amplified for me today because I just read Cryptonomicon, which starts just before Pearl Harbor and takes place in the immediate times after. Far more people's lives changed dramatically on 12/7/41 than on 9/11/01, and for far longer...
And so how are you? I'm fine; having a great week actually, and eagerly anticipating some interesting planning meetings and Aperio's Holiday party on Thursday night. In the meantime, it's all happening...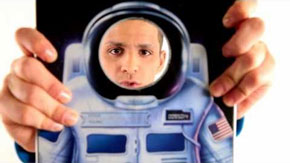 Pretty cool: a viral video for a "project" called Say Hi to Space. In which, apparently, you record a little video of yourself, which is broadcast into space. What's cool about the video is 1) the waterjet which cuts a hole in the iPad, and 2) the fact that they're making fun of the iPad for not having a camera. You can bet the iPad 2 will have one, and this will all be forgotten...
Ted Dziuba: the three basic tools of Systems Engineering. They are 1) money, 2) time, 3) code, and he claims you must use them in this order. Of course if you don't have money, you have to use time, but if time is short, you use ... code? Not quite. By "time" he means other people's time, and then it makes sense.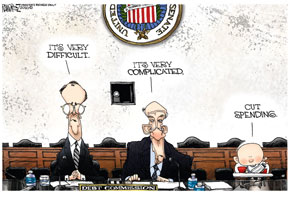 I love this cartoon: It's complicated, aka how to fix the economy. As Powerline note; it is easier to cut spending if you begin by asking, 'what is the proper role of the federal government?'
Ted Turner calls for one-child policy. The fact that he has five kids of his own seems to make him a hypocrit, but I get it; you have to play by the current rules, even while you call for new ones. Having spent considerably time worried about Unnatural Selection and having personally witnessed the impact of the one-child policy in China, I concede its virtues, but I fear there is no chance it will ever happen in the U.S...
So, have you switched to the "new" Facebook profile yet? Me neither. I'm afraid of it; Facebook's history is that they screw this stuff up, badly, and then have to recover. Still it seems only a matter of time before we all do it...
Speaking of Facebook, there's a ton of buzz about Instragram, which seems to be a sort of Twitter with pictures. I don't get Twitter so you will not be surprised to hear, I don't get Instagram. Although I concede that random weird pictures are possibly more interesting than random weird messages.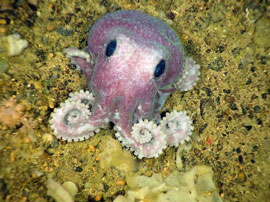 From the National Geographic: The Ten Weirdest Animals of 2010. Cool! (BTW not cool is the overwrought UI for displaying them; what would be wrong with ten pictures on one page?)
OMG how cool is this: Richard Dawkins will be guestblogging on Boing Boing!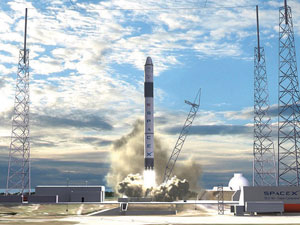 How cool is this: SpaceX have launched a spaceship into Earth orbit and successfully brought it back! Wow, that's amazing; a clear precursor to manned flight into Earth orbit. Congratulations to them, and most especially to my onetime colleague and friend Elon Musk, who founded SpaceX in 2002 and has invested a ton of his own money in its success.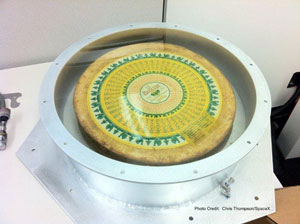 You might think SpaceX must be doing things similar to NASA and the ESA, in order to get these results. And of course the science is the same. But they are a little different too; these launches cost less than 1/10th of a comparable mission sponsored by a government agency. And for this particular mission the payload was ... a large round of cheese :)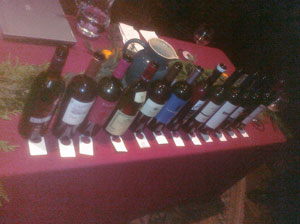 Time to get caught up here... had a remarkably quiet little Sunday, considering we were hosting a wine tasting last night, and the tasting itself was a blast. (What better excuse for a Holiday party with thirty of your best friends?) The premise on this one was "foreign reds under $20"; I expected a lot of Malbec and Tempranillo and Shiraz, and I got it; in fact it was a high quality bunch. The winner was 2006 Tait "Ball Buster", a Shiraz-Cabernet-Merlot from Barrossa Valley which delighted everyone (and for only $17!)
I'm doing a little better; it seems I've acquired a new energy from somewhere, not sure what or how. Recently I've spent time coding – trying to understand AJAX programming more deeply – and it seems to have reawakened some sort of creative drive. I love creating new things, which is why I love programming; perhaps it has been too long since I've immersed myself in a technical project. I'm looking forward to spending more time on it in the days ahead…
But you don't want to hear about that, you want to hear about ... this: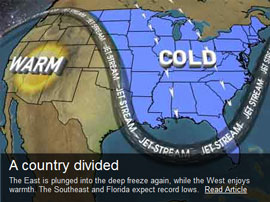 I love traveling around and sometimes I think about moving, but then there are days like today; the pic at left is the headline on weather.com. Yikes. I guess I shouldn't tell you the forecast for Westlake Village is 64F. (Or that I'm planning a nice ride for the late afternoon.)
Eric Raymond continues his series on the smartphone wars: Google changes aim. "I just got a look at the promotional video for the Nexus S. What it reveals about Google's Android strategy is fascinating, and suggests that the pressure on Apple and the telcos is about to ratchet up another notch." It is worth noting, he called the tremendous gains in Android market share.
Joe Wilcox: Who really needs a Chrome OS laptop? He is making the same mistake I made with the iPad, thinking of himself as the target user. Once you realize the Chrome OS laptop, like the iPad, is simple, truly a "computer for the rest of us", then all becomes clear. I have a feeling they are going to sell a metric ton of these...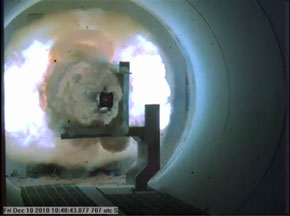 Awesomeness: Navy's Mach 8 railgun obliterates record. You must watch this video, it is pretty cool to see a 23-pound bullet shot with a muzzle velocity of 5,500' per second. In super slo-mo :)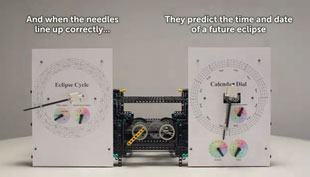 This is so cool; the Antikythera Mechanism - executed in Lego. Just copying the mechanism would be hard enough; copying it in Lego is unbelievable.
In local sports news, my kids' school Oaks Christian defeated crosstown (actually cross-street) rival Westlake High in the Los Angeles Northern Division Championship on a last-second missed field goal. The whole town has been talking about this for weeks, everyone was there, and then it turned out to be the most exciting possible game. (The LA Times' correspondent called it the greatest game he's covered since he started writing about high school sports in 1976.) Most excellent. And yeah, we're *still* talking about it, and will be for a while...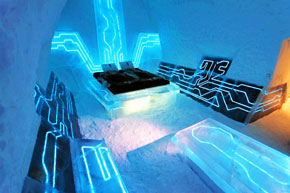 This is SO cool (in more ways than one): Electrified TRON Ice Hotel Suite Opens in Sweden. Almost makes me wish I lived in such icy weather. Almost.
Who feels chills while listening to music? I do I do. "There is no particular type of music you can listen to that will reliably impart chills. The truly big predictor? Your personality." Bring it on baby, I get chills just thinking about seeing Joe Satriani live!
BTW, I must say Clive Thompson consistently manages to find interesting subjects, doesn't he?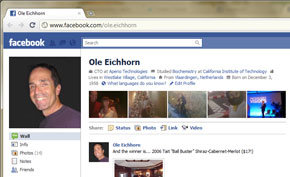 So yesterday, following the lead of a bunch of friends, I switched to the new Facebook profile. The most salient feature of the new profile is a series of five pics displayed across the top, but weirdly, you can't choose which five you want; you have to tag yourself, and the most recent five are displayed in reverse order. So be it... (of course you can always put more time into it than I did :)
Okay, enough of that, time to start my week! Cheers and please stay tuned...
NewScientist reports on the Nikon Small World competition
here are the winners...
awesome!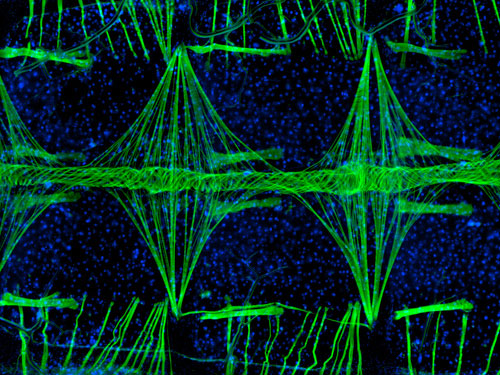 1: mosquito heart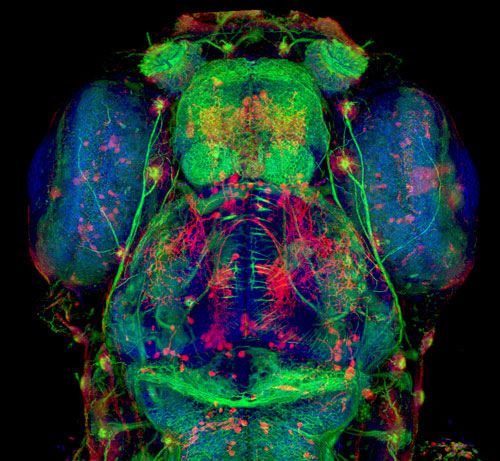 2: zebrafish head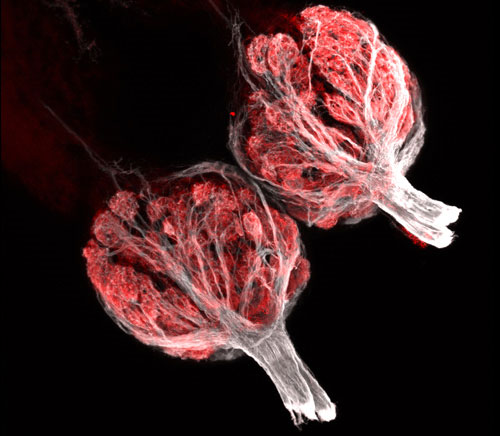 3: zebrafish smelling bulbs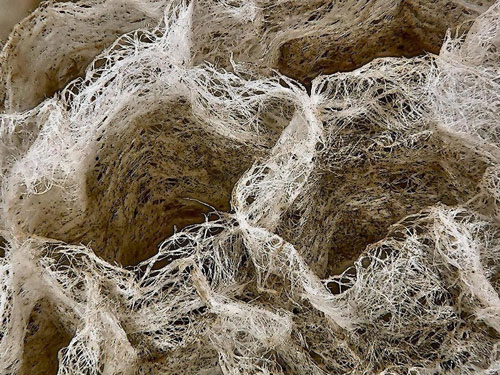 4: wasps nest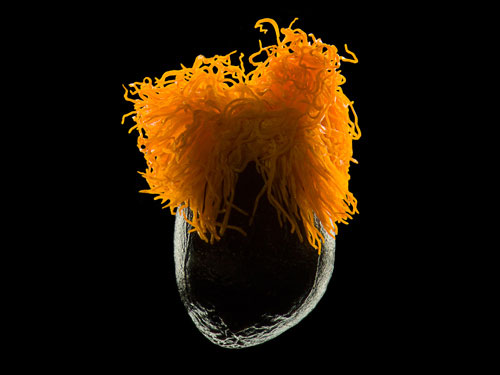 5: bird seed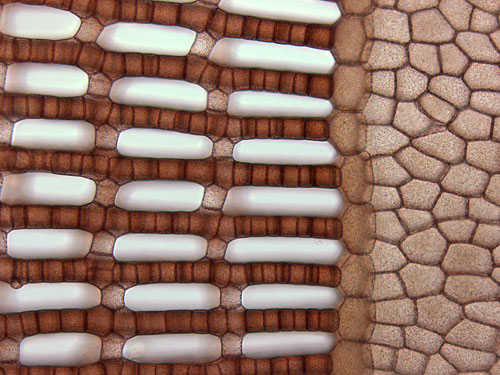 6: seaweed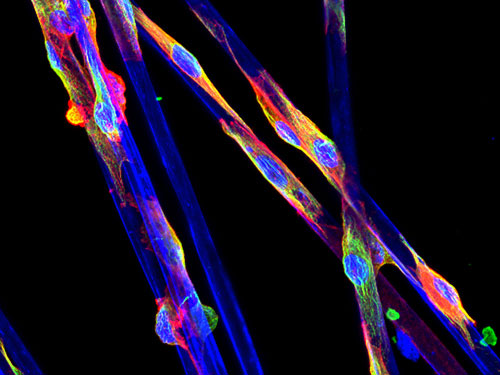 7: cell microfibres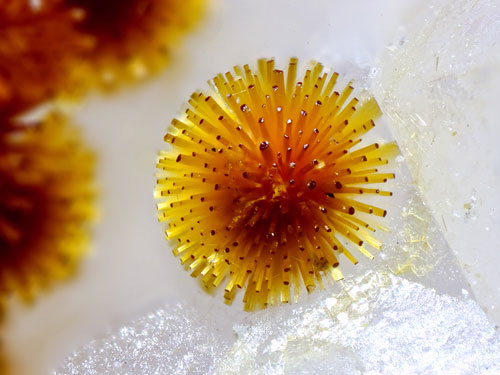 8: mineral crystal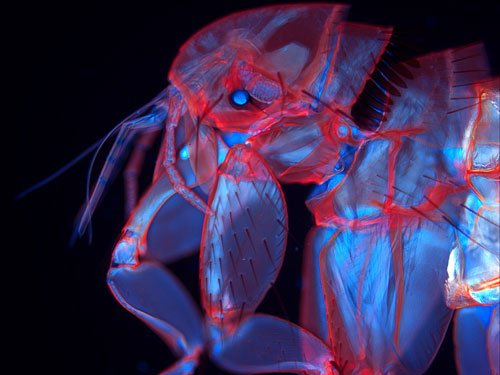 9: dog fleas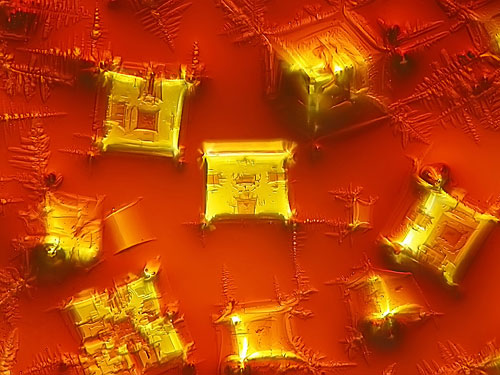 10: soy sauce
(wow!)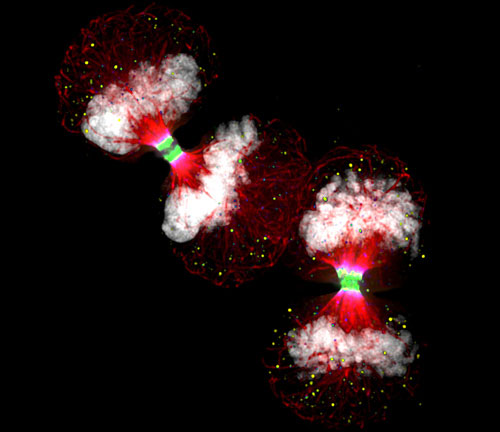 11: cancer cells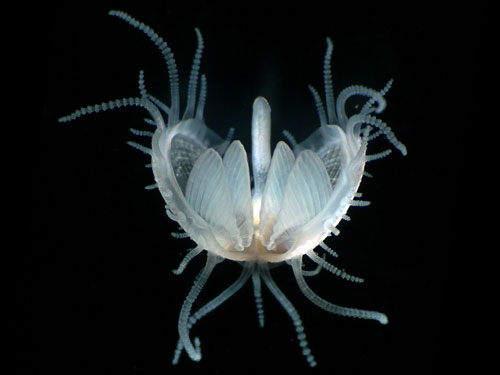 12: bivalve mollusc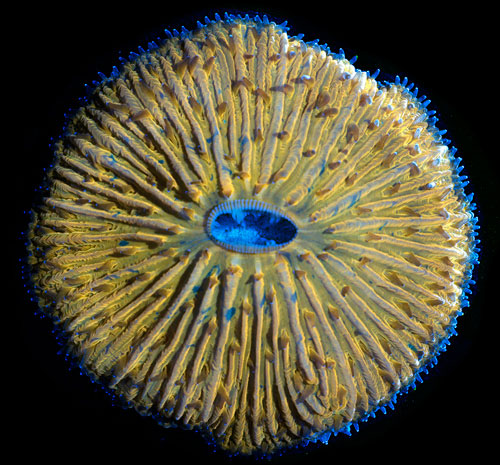 13: mushroom coral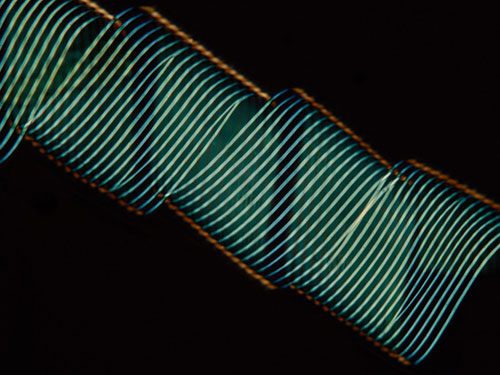 14: bananas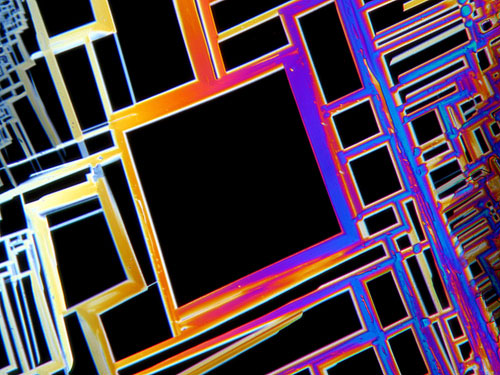 15: lichen acid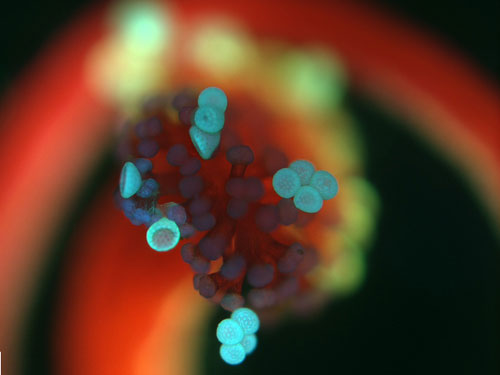 16: flower stigma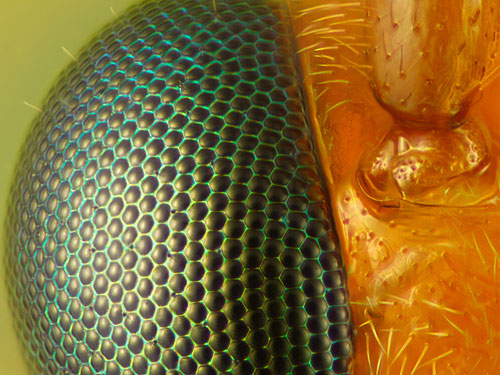 17: wasp eye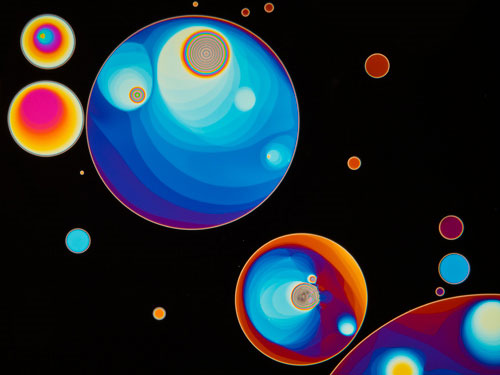 18: soap bubbles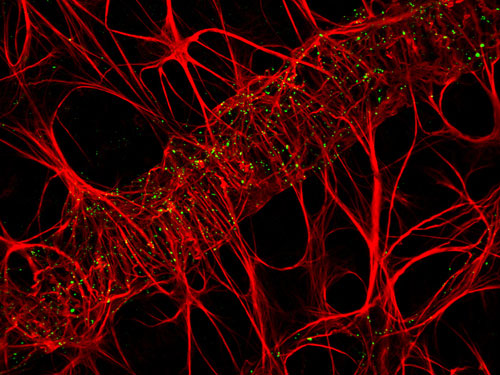 19: rat retina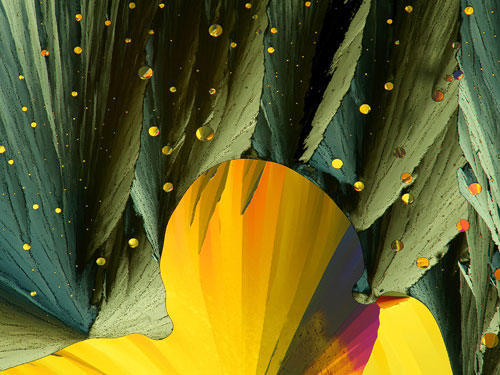 20: sulphur crystals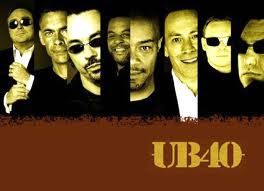 Listening to UB40 while coding... what could be better than that? (Okay, maybe listening to Threshold :) Actually it is interesting that the type of music I select corresponds to my type of work; if I'm *learning* I like softer dancy reggae-y blues-y stuff, and if I'm *creating* I like harder rock-y metal-y stuff. Right now I'm exploring AJAX, when I'm ready to build something, I'll switch to Dokken :)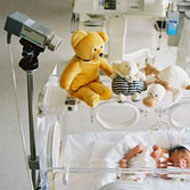 This I love; Telebaby. Webcams in the newborn nursery, what could be better than that... from UMC Utrecht, a highly innovative hospital system in the Netherlands who happen to be an Aperio customer :)
Sounds right: Why the next iPad won't have a rear facing camera. "Apple is ahead of the curve, it doesn't follow... a rear-facing camera in such a device is not useful and adding it only because others have it is not Apple's style... if the iPad 2 will have two cameras, how will Apple surprise us? ...both cameras will be front facing and will allow for 3D video chat. That would be Apple." Yes, please!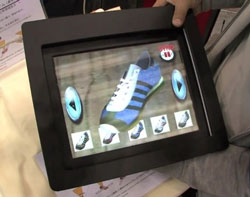 Wow, how cool is this? Toshiba's new glasses-free 3D display tilts images and viewing angles your way. Excellent, more faster please.
Adam Curry: The App Economy is Bogus. "I have witnessed every income class, without exception, balk at paying for an app. There is something mystical about a millionaire who just finished a $180 bottle of wine complaining that an app is $1.99 or that there isn't a free trial with just enough features instead. In my experience, the audience has become expert at finding free apps that more often than not have more functionality and flexibility that their for-pay counterparts." This feels true, doesn't it?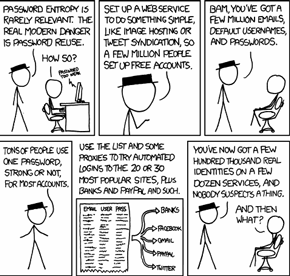 The dirty truth about web passwords. Exactly right. My email address was in the Gawker list, but I used my lowest-grade password, so I don't think I'm too exposed. fXf!
Slashdot: Why hackers can't take down amazon.com. Excellent. I like that PayPal was able to withstand the onslaught, too...
Oh no! Twitter's U.S Growth is Stalling. More dilithium crystals!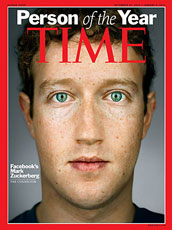 Facebook's Mark Zuckerberg is Time's 2010 Person of the Year. Interesting choice... seems like the story of the year was the conservative resurgence, but nobody personified that. Seemed only fitting to post this on my wall!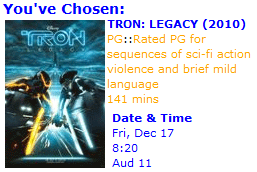 Hi campers how are you? I am in a GREAT mood despite the rainy dreary weather here. Who knows why not me but I dare not question it. In a few minutes I am off to see Tron with Meg (yay!) but first, this...
Victor Davis Hanson: Two Californias. So so right. I live in one of them, but he lives in the other. Some say it can't last another decade. We'll see; unlike the Soviet Union, there is a powerful underlying economic engine...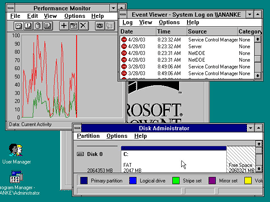 Did you know? Windows is twenty-five years old! Wow and yes I can remember Windows 1.0. Click through for some nostalgic screen shots... the Windows I remember best was 3.1, the first version I used for development. (Thank you Charles Petzold :)
Am once again calling out ClipNabber, which lets you download videos from a bunch of different sites. Together with YouTube's ability to transcode all sorts of video, it makes for a nice video conversion utility :)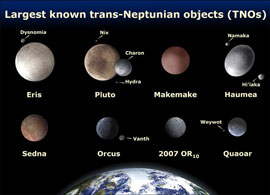 Test yourself: How many dwarfs are there? The IAU says five, but the picture at right suggests otherwise...
What's wrong with OpenID? Um, everything... like everyone I know, I have one, and like everyone I know, I never use it.
Yahoo has hit rock bottom. I'm not sure about that, every time I think so, they dig a deeper hole for themselves. A case study in ruining an amazing web property. (I think netscape.com still holds the record though...)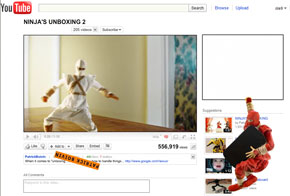 This you must see: Ninjas unbox a Nexus S. Awesome!
Why am I not surprised: TSA misses loaded .40 calibre handgun. Send in the clowns. Oh, they did already.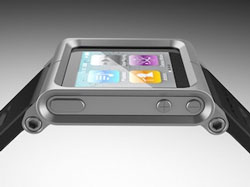 The iPod nano watch has raised $1M in crowdsourced funding. Wow.
Okay I'm off to see Tron! Stay tuned for a full report... :)
Tron is awesome!
yes of course you must see it, in a theater, immediately
and then see it again, and again
vivid and liquid, the look is amazing
maximal delicious flowing eye candy
(you could imagine all sorts of Tron -themed stuff)
oh and must mention the Real 3D
only in the Tron world, not the real world
perhaps the best 3D yet
loud and multichannel cool
the music and sound effects were spectacular
(yay Daft Punk soundtrack and they appear as DJs)
the plot was a bit contrived
and the philosophy laid on a little thick
(we don't want these movies to preach to us)
but yeah, it was all good
the light cycles were incredible
and wait 'till you see the light jets :)
Jeff Bridges was, well, Jeff Bridges
both 1985 and 2010 versions
Garrett Hedlund (Sam) is great
a bit wooden, a smile or two wouldn't have hurt
Olivia Wilde (Quorra) was transcending
perfect casting
and Michael Sheen (Castor) stole the bar scene
(reminded me of the Merovingian)
more than anything else though is the grid
the world of Tron is incredible
and I'm sure we will be back
:)
Did you know? Tomorrow night there's a total eclipse of the moon! Yay. Make plans to be outside at around 11:30PM, the total eclipse will begin at 11:40PM and last for over an hour, until 12:53AM. Tomorrow is also the Winter Solstice, the shortest day of the year, which means the moon will be as far North as it can be. The last time there was a full lunar eclipse on the Winter Solstice was 1638, and the next one will be in 2094, so unless you're really young (or really old) this is the event of a lifetime! (Now, let's all hope it doesn't rain!!)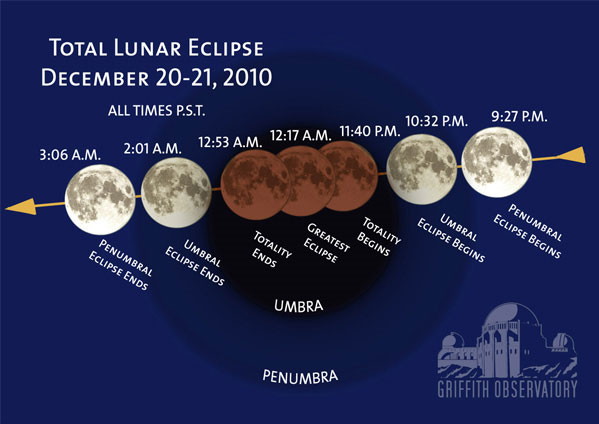 Total lunacy!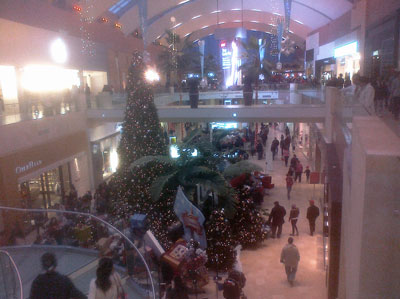 it's beginning to feel a lot like Christmas...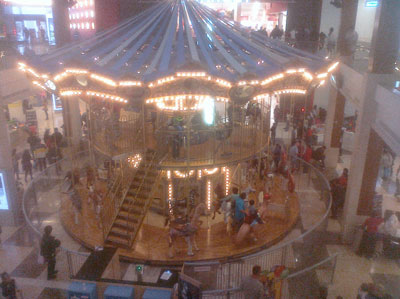 I love merry-go-rounds almost as much as trains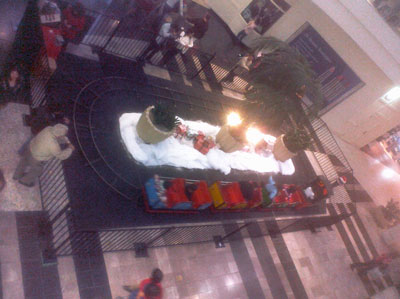 did I ever tell you, I love trains?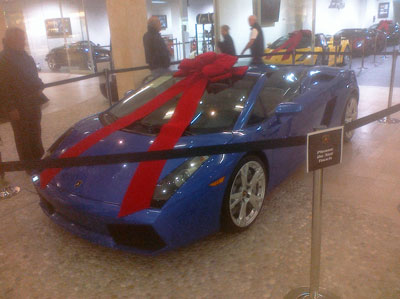 please oh please, I've been *good* this year

Pre-Christmas weekend! and I spent part of it shopping, and I spent part of that at The Topanga Mall, in The Valley (note capitals); one of the largest and coolest and busiest and most frenzied malls anywhere. Whew, what a zoo! Still I must confess, I loved it...
In the meat / poison category: California Mountains Face Crushing Snowfall. Alternate headline: Time to Think About Skiing! I must tell you, it has been raining nonstop here for over 24 hours now. Not perfect for cycling but certainly gives that "winter" feeling; I don't love rainy weather, but I love rain; let it pour, let it pour, let it pour...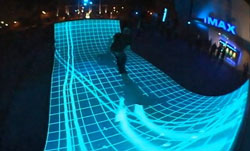 Awesomeness: Tron Legacy halfpipe. Skating on the grid... I'm going to see it again tonight, with Jordan and Alexis...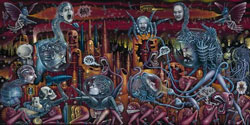 The incredible art of R.S.Connett. It is truly incredible; click through to check it out...

Why Yahoo!'s Delicious and other acquisitions failed. "Entrepreneurs moving into Yahoo! often got stuck doing PowerPoints about 'strategy' instead of writing code and shipping products." That's all you need to know.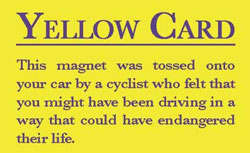 The magnetic yellow card - for cyclists to flag dangerous motorists :) might backfire but still, I like the idea...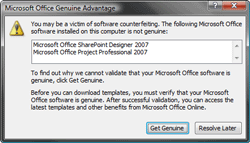 Microsoft quietly shuts down Office Genuine Advantage program. So be it. Turns out treating your customers as pirates doesn't work (even if they are pirates). Who knew?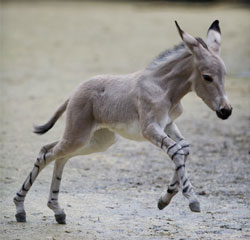 And our ZooBorn of the weekend (every zoo needs a ZooBorn :): A Somali Wild Ass foal. Yes!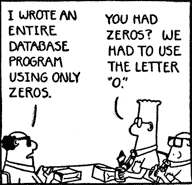 quite possibly my favorite Dilbert of all time, amid heavy competition
(you had characters? I had to enter programs through the front-panel switches...)
It is the day before the night before Christmas, and I am in the weirdest of all possible moods. Some parts of my life are excellent; I have a lightness of heart and energy and sense of momentum. And some parts are crummy; among other things, this big old oak that we've had in our backyard has passed away, and with the rainstorms has become a hazard, and I have a team of tree people taking it down today.
I guess the oak symbolizes how I feel; it has been great, but all great things come to an end, and sometimes change is necessary and good. I don't have immediate deliverables in any direction, and am using the end of the year to think, and plan, and dream.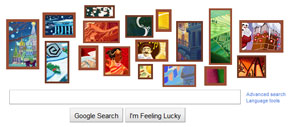 Google's banner logo on 12/23
Do you send Christmas cards? We do... and we get a lot of them too, and reading through them reinforces my feeling of weirdness; elation and wonder and sadness. You see all these friends and their families, and get a peek into their lives (lots of people are writing 'Christmas letters' now, more than I can ever remember), and it makes you think. We all have one life to live, one path to choose, and so many choices; and we make many of them on autopilot, choosing the defaults, continuing the journey.
For many people the permanence and stability of a single course is comforting, but not for me; I think the greatest sadness in life is the road not taken. I want to take them all!
[Update: the oak is gone. The feeling in the backyard is weird but not horrible; like most change seemed like it would be worse than it was.]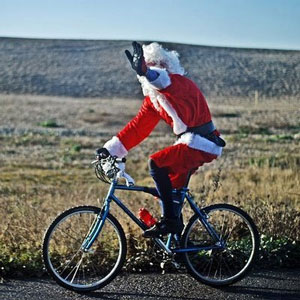 Just wanted to wish you all a Merry Christmas Eve!
Around here we celebrate Christmas with our extended family on Christmas Eve, at Shirley's Mom's house, and there's a frantic sense of impending journey with cooking and wrapping and packing and everyone trying to get dressed. Adding to the excitement, this year Shirley's Mom is in hospital, and we're not sure but we think she might be released this afternoon, possibly in the middle of dinner. We'll see, fXf...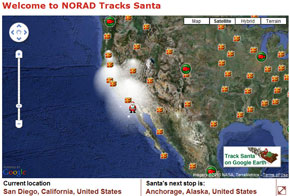 If you're curious what Santa is up to, you might like NORAD's Santa tracker. This excellent tradition apparently began in 1958, when Sears published a Santa hotline number incorrectly, and it rang at NORAD headquarters. Rather than blowing it off they began answering kids calling Santa, and now they have an elaborate website including the obligatory overlay onto Google maps.
Cheers and I hope you all have a wonderful Merry Christmas! (Or whatever it is you celebrate this time of year :)
| | |
| --- | --- |
| Merry Christmas day after | |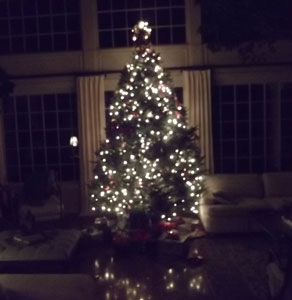 Merry Christmas everyone! I hope you had a great day yesterday... I did, and I did very little, apart from hanging out at home, and opening gifts, and eating chocolate, and listening to Christmas music, and watching the Lakers (lost!), and re-watching White Christmas. I spent the entire day in sweats, relaxing. So be it.
You would think my batteries would be charged, but I feel a bit listless. I had thought it was great that the day after Christmas was a Sunday, a day to relax and before gearing up for "normal life" again, but actually I'm feeling bored and ready for something to do. A ride seems indicated :)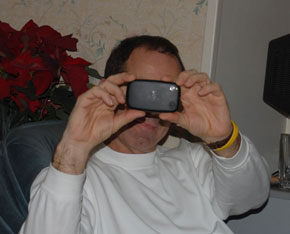 I also spent the day editing pictures; for some reason we went absolutely crazy and took over 400 pictures over Christmas Eve and Christmas Day. (Of which under 100 were worth keeping :) I think I'm going to have to relax a bit; the picture at left is the view many people have of me now. Smile!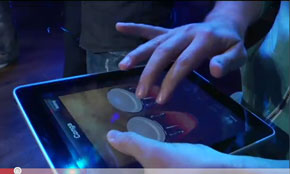 This time last year speculation was rife that Apple were going to announce a tablet, the "iSlate" or "iBook" or whatever. Well, they did :) and man has it taken over; check this out, the North Point iBand, playing Feliz Navidad on iPads and iPhones. Who would have through a year ago the iPad would have become this big? (and doesn't it seem weird that we were wondering if it would run OS X or iOS?)
BTW I keep having conversations with people about the iPad's success, and there seems to be agreement that it is the iPads's simplicity rather than its form factor which is the key to its success...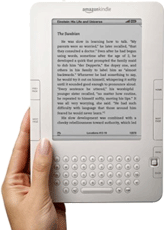 Technology marches on: A year ago we were amazed that Amazon sold more virtual books than real books on Christmas Day. This year, we gave my niece a Kindle for Christmas, and while she was delighted with a nice gift, nobody was amazed by it. A year ago I wondered at the fact I was able to use my Pre for playing Christmas music. This year, I used my Pre and my brother-in-law used his Nexus, and while we were happy to have nice music, nobody was amazed.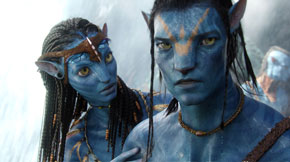 A year ago it was all about Avatar, the movie sensation of the year; this year it is all about Tron. Is Tron the next Avatar? No. Avatar was amazing, a great story told with a great new technology; Tron was cool, the sounds and sights were amazing, but the story was so-so. And the net is far less... years hence we will still be talking about Avatar (and possibly, watching sequels), but probably not so Tron.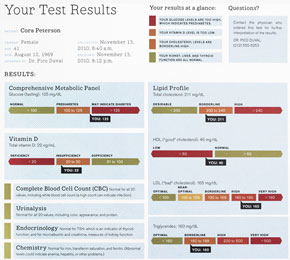 Interesting, from Wired: the blood test gets a makeover. "The typical blood test report is an exercise in obfuscation, a document that needs to be translated by a lab technician or physician, and that's if you somehow manage to see a copy of your results... But lab reports don't have to be unintelligible. With some thought and design-minded thinking, tests can be as informative to patients as they are to physicians." People are increasingly active participants in their own health care.
Related: Chip to Sequence Genome in Minutes? Of course this will happen; personalized medicine - where your genetic makeup guides diagnosis and therapy - will be a key part of future medical care.

And check out the Google body browser! Wow.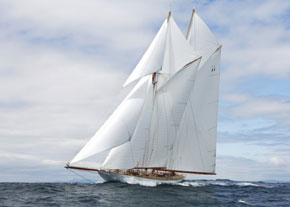 Picture of the day: Old school sailing, from the Horse's Mouth. I love it! Sailboats are surely among the most beautiful creations of man, don't you think? (And this doesn't only include old vessels; BMW Oracle's trimaran is pretty beautiful...)
Are you all excited about college football bowls this year? Me neither. There are too many - have been for years - and spreading them out into January has ruined the whole feeling. It used to be a crescendo in the week after Christmas leading up to the big games on New Year's Day (with the national title in the balance); now it is a meaningless parade of games. Oregon is the Pac-10 champion, but they aren't in the Rose Bowl; they're playing in the Tostitos BCS thing on January 10th! Stanford finished second, but they're not playing the Rose Bowl either; they're playing in the Orange Bowl, but not on New Year's Night! At least the Rose Bowl is still New Year's Day, but TCU against Wisconsin? Blech.

Did you catch the Lunar Eclipse last Monday? Me neither; it was raining continuously. Some Boing Boing readers caught it and posted some cool pictures... I guess I'll have to live long enough to catch the next one in 2094!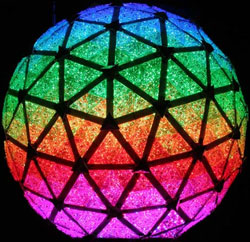 Hey everyone Happy New Year's Eve Eve. The last official work day of the year has ended, everyone is doing their "year in review" stuff, and everyone else is making their New Year's resolutions. And I ... I am happy happy. And blogging!
I must tell you it has been *cold* out here; not maybe blizzards and snow drifts cold, but frozen ice in the birdbath cold. Last night I managed to run out of gas on the freeway - my end-of-the-year idiot move - and nearly froze out there. Brrrr... and it is snowing in Phoenix, and hurricanes are blowing in L.A. Global cooling!
Headline of the year: Obama assails Republican foes, urges bipartisan effort. Yep, that pretty much sums up 2010 in politics!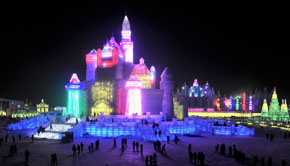 Check it out - the annual Harbin ice festival which gets cooler every year :)
So ... relationships are better if you wait over a month to have sex. Huh. I link, you decide :)
Among the year-end speculation is the ongoing Android vs iPhone debate and prognostications about who will "win" next year... The answer is: we will! We the consumers have more choices to do more things with mobile devices than ever, complete with huge ecosystems of companies providing all sorts of online services. Yay.
We would have to say 2010 was the year of Facebook; not only was Mark Zuckerberg Time's Man of the Year, but 25% of all web pages are viewed via Facebook, and Facebook now gets more visits than Google. Incredible.

The parable of the PDA: early adopters can't tell you what the market wants. And neither can non-users. This is what makes it all so interesting...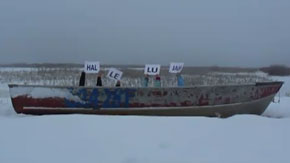 The Hallelujah Chorus performed by Kuinerrarmiut Elitnaurviat 5th Grade [and friends] in Quinhagak, Alaska. Yes you must click through, and yes, you will love it. Awesome!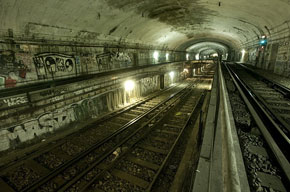 Way cool: photo essay of the Paris Metro. I can't believe there are so many dead-ends and unused tunnels and even unused stations down there! Wow.
Some tech nouns, verbified. I love it! My favorite: Quora (v): To build a "highly praised" (and "valuable") service despite the fact that only twelve people actually use it, just because those twelve people happen to be Silicon Valley investors and reporters.
I have joined Quora, and have followers, and don't get it. No there there for me (yet!)

ZooBorns of the week: miniature piglets. They are amazingly cute.
So what are your plans for tomorrow? Eating and watching football for me ... interspersed with riding and coding. And maybe blogging :)
And so today is New Year's Eve, the last day of 2010, and I spent a good part of it as I spent a good part of 2010, cycling... it was in my mind to visit an old friend - the ocean :) - and I took off for Moorpark, down Santa Rosa Road into Camarillo, and across Lewis to Route 1, only to discover PCH was closed! And I mean actually closed, as in, I tried to ride down it anyway but a CHP officer asked me not to.
So what to do; I took off across Point Mugu air station, tried to get to Ormond Beach but found the jeep tracks were too muddy and marshy, and ended up riding all the way up to the Port Hueneme pier. Just in time for an amazing view of the Channel Islands with the sun setting directly overhead - thank you old friend for that! And then back back back via Hueneme Road and Potrero, a long way in the darkening cold... and onward to home and New Year's Eve.
It was a great day on my bike, augmented by a reggae soundtrack - Rebelution's "Bright New Day". What could be better on the last day of the year?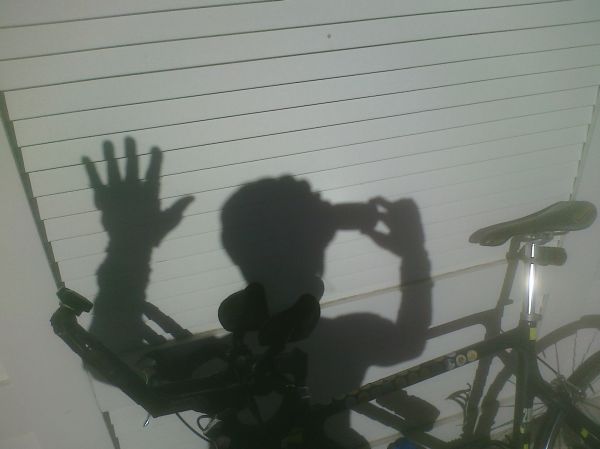 I'm off - last ride of the year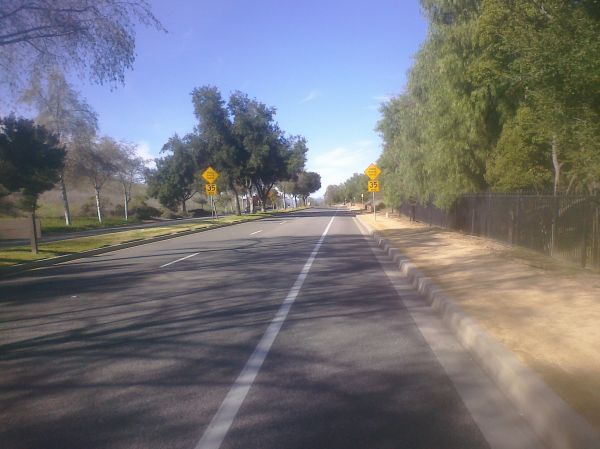 sound track reggae - Rebelution 'Bright New Day' - mood happy - thinking :)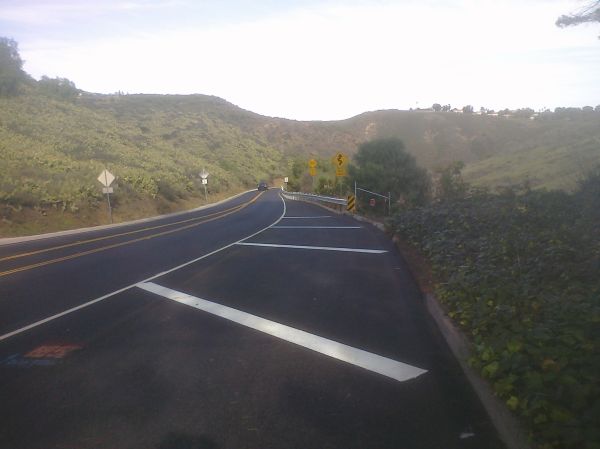 Moorpark Canyon - descent into another world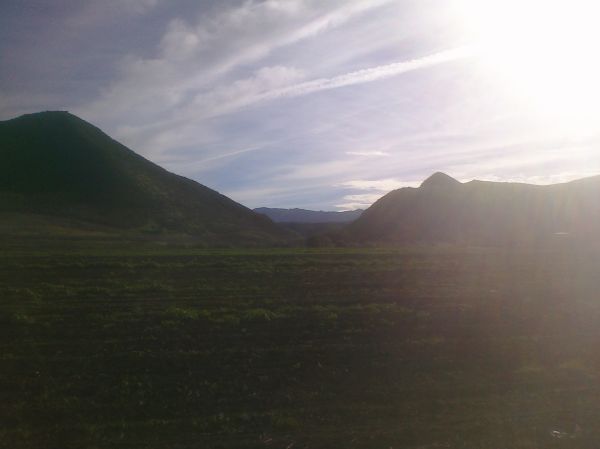 the road less traveled by ... I love cycling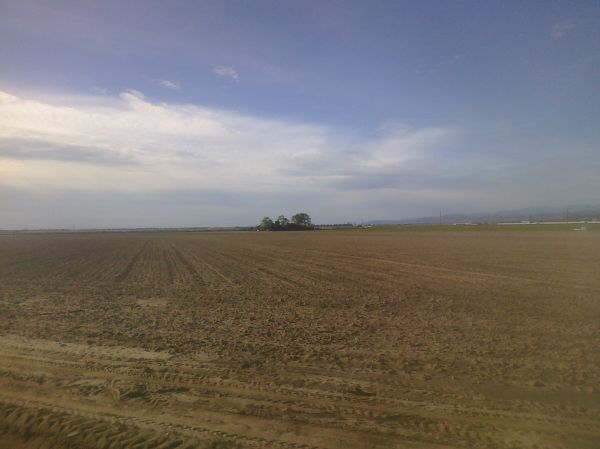 Earth and sky - how did I get here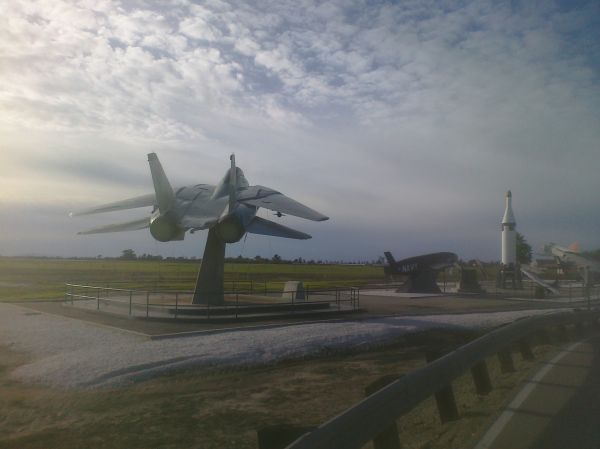 Top Gun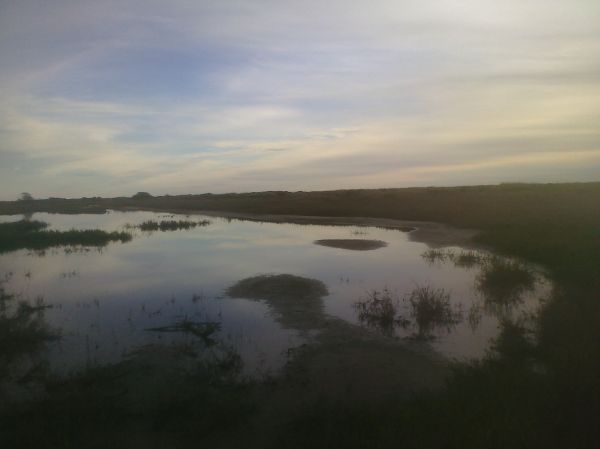 Yikes - where is my path?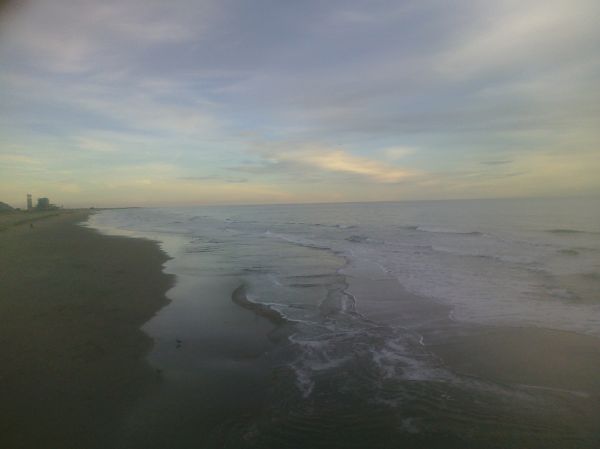 A visit to an old friend :) - the ocean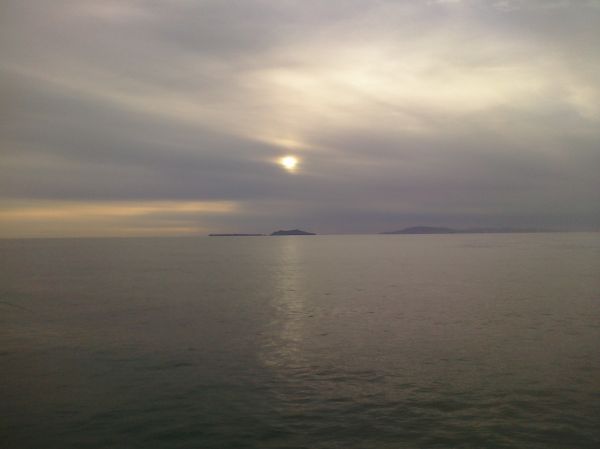 End of the road - sun over Anacapa - time to head home
Happy New Year!
Return to the archive.
Home
Archive
this date in:
flight
About Me
W=UH
Email
RSS OPML

Greatest Hits
Correlation vs. Causality
The Tyranny of Email
Unnatural Selection
Lying
On Blame
Try, or Try Not
Books and Wine
Emergent Properties
God and Beauty
Moving Mount Fuji
The Nest
Rock 'n Roll
IQ and Populations
Are You a Bright?
Adding Value
Confidence
The Joy of Craftsmanship
The Emperor's New Code
Toy Story
The Return of the King
Religion vs IQ
In the Wet
solving bongard problems
visiting Titan
unintelligent design
the nuclear option
estimating in meatspace
second gear
On the Persistence of Bad Design...
Texas chili cookoff
almost famous design and stochastic debugging
may I take your order?
universal healthcare
entertainment
triple double
New Yorker covers
Death Rider! (da da dum)
how did I get here (Mt.Whitney)?
the Law of Significance
Holiday Inn
Daniel Jacoby's photographs
the first bird
Gödel Escher Bach: Birthday Cantatatata
Father's Day (in pictures)
your cat for my car
Jobsnotes of note
world population map
no joy in Baker
vote smart
exact nonsense
introducing eyesFinder
resolved
to space
notebooks
where are the desktop apps?
still the first bird
patience
electoral fail
progress ratches
2020 explained