Archive: July 12, 2009
Whew. Yesterday I rode the Death Ride up in Markleeville, South of Lake Tahoe. It was impossible. It didn't snow so I can't say it was worse than the Eastern Sierra Double, and I didn't get lost in the dark and add 40 miles, so I can't say it was worse than the Heartbreak Double, but it was brutal. Hotter and much windier than last year, and had a rainstorm on the final climb like last year (although it did not hail). I was toast and barely finished. However I did and I'm proud of myself; I think about 3,000 riders started, and about 1,000 finished all five passes :)


129 miles, 5 passes, 15,000' of climbing
-plus-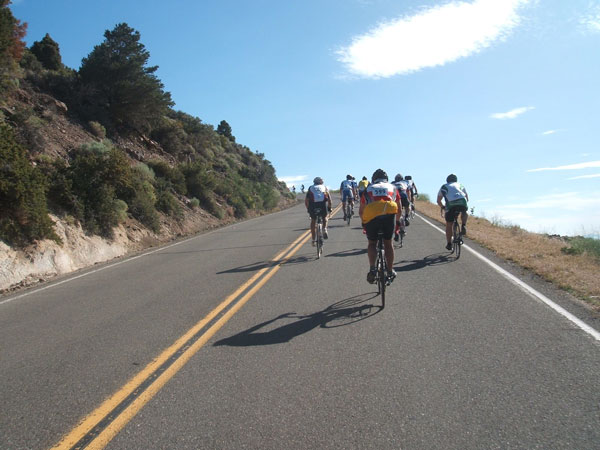 heat and wind on the 8%+ climb up to Monitor Pass
-plus-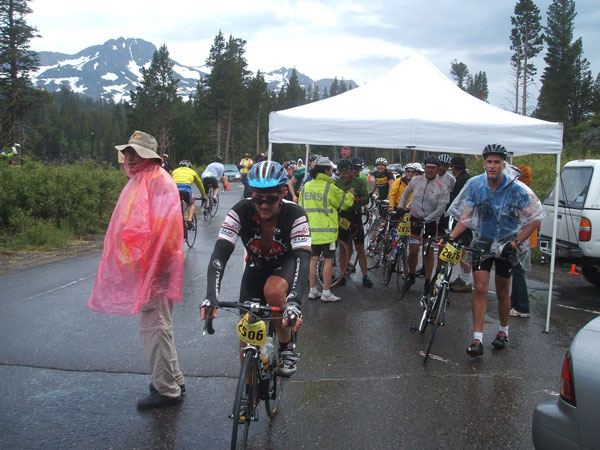 a rainstorm on the 12 mile climb up to Carson Pass
-equals-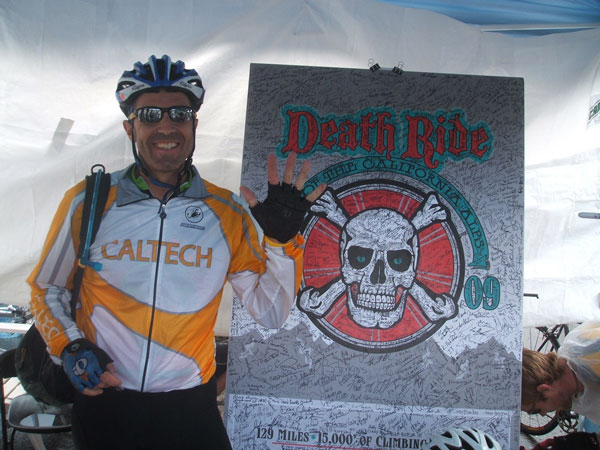 one Death Rider who was pretty happy to finish and sign the ride poster
how many passes did I climb today?
Well now it's over and I can rest and recuperate and brag about it. The best part :)
Way back in the dawn of time when I was an undergraduate at Caltech, I worked in the radio astronomy department on a project called VLBI, very long baseline interferometery. Essentially this project took signals from radio telescopes all over the Earth and combined them, using phase differences between the arrival of radio waves from a given source to determine the physical configuration of the source. One of the key sites used in this project was OVRO, the Owens Valley Radio Observatory, which is located just North of Big Pine, California.
You can see the huge OVRO radio dishes when you're driving on highway 395, in the distances against the hills to the East, and tens or probably hundreds of times I've thought to myself "I should go check them out", as I'm driving to go skiing in Mammoth, or visit Lake Tahoe, or go cycling in Markleeville. And so it was that this morning I stopped, and checked it out.
Wow.
First, the installation practices security by obscurity; you have to travel through some little backroads to get there, but there are no fences or gates, just one warning sign.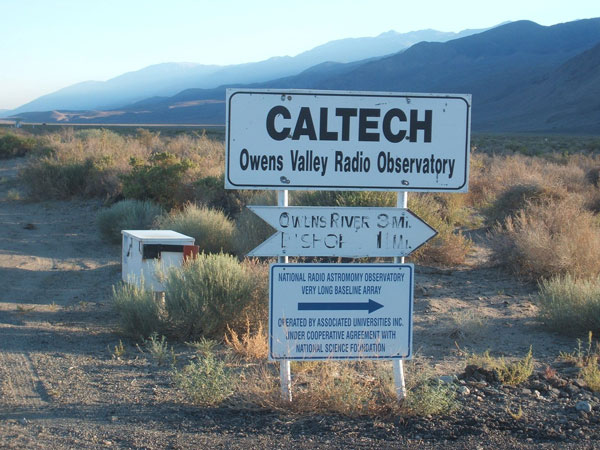 Second, the dishes are HUGE. You can't imagine how big until you're next to them.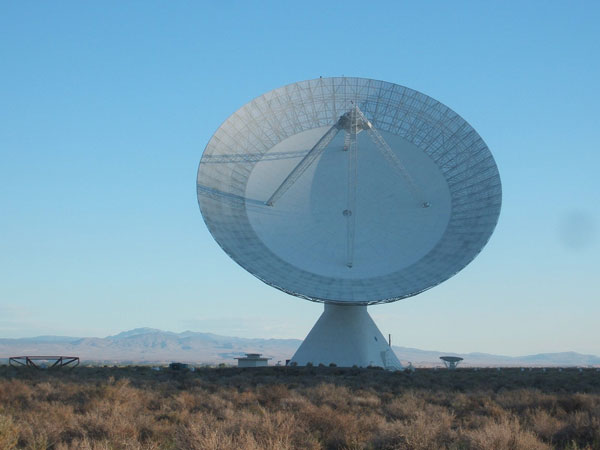 Third, it was cool to note that all the dishes are inline, mounted on giant railroad tracks, so that the distance between them can be minutely controlled to capture different wavelengths as if they were part of one telescope.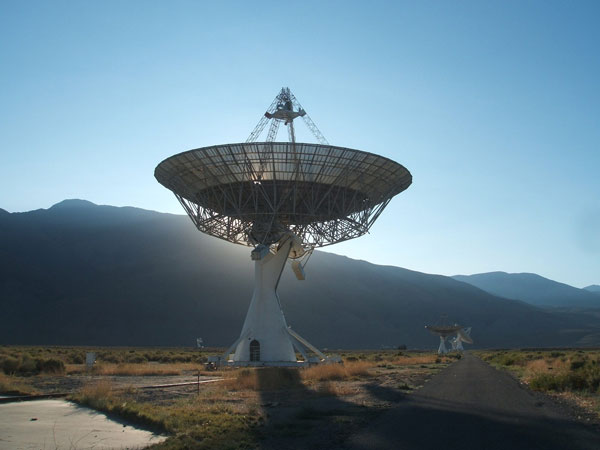 And finally, there is an amazing majesty to these huge telescopes, calmly viewing the universe as it existed billions of years ago.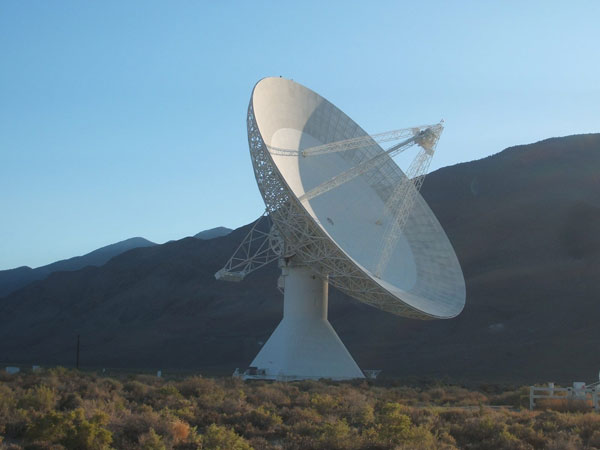 It literally brought tears to my eyes, standing there all alone. Kind of a religious experience on a Sunday morning. In the church of OVRO.
Completing my rather eventful weekend, after a visit to the church of OVRO, I drove into the White Mountains to view the Bristlecone Pine Forest, which contains the oldest living things on Earth.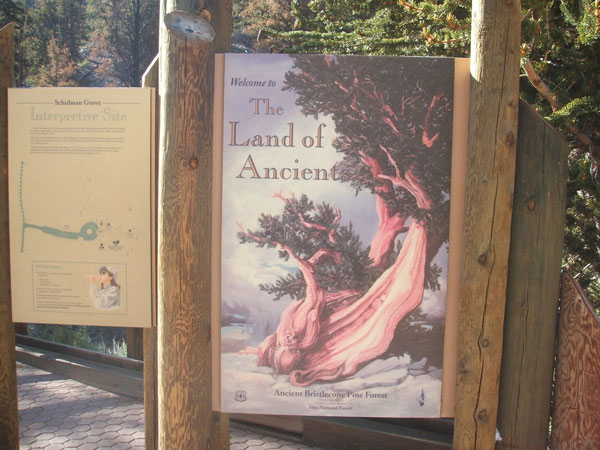 Many of these trees are 3,000 years old, and one, named Methusulah, is 4,700 years old. These trees grow very slowly in dry chalky soil above 10,000'.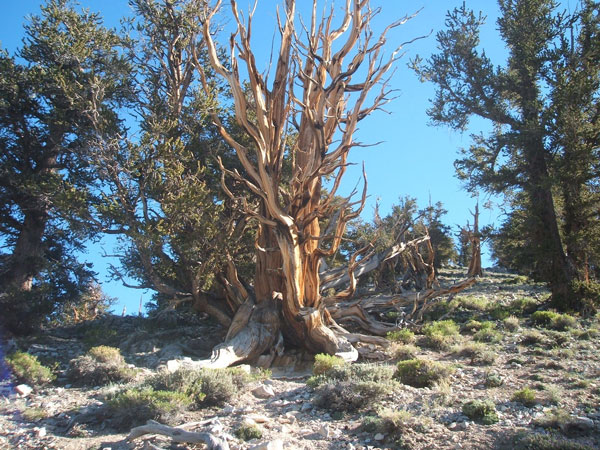 They are thick and gnarled and amazing and beautiful. I could easily imagine them slowly considering me, like the Ents in Lord of the Rings, carrying on a conversation with each other with a time constant too slow for me to detect.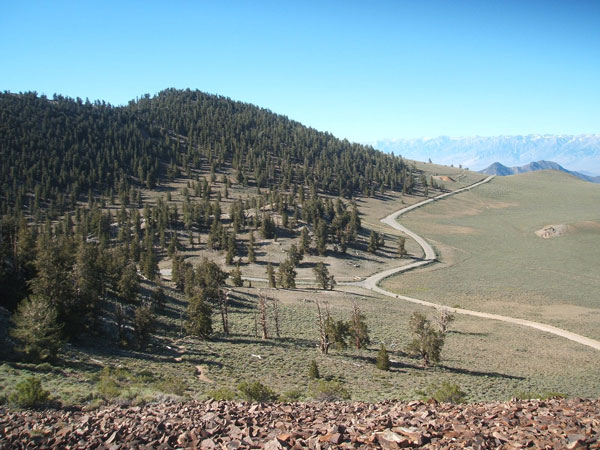 As you view this picture, imaging being alone in the mountains with the wind whistling through the trees to complete the scene, with an amazing view across the Owens Valley into the Eastern Sierras. It is a special place.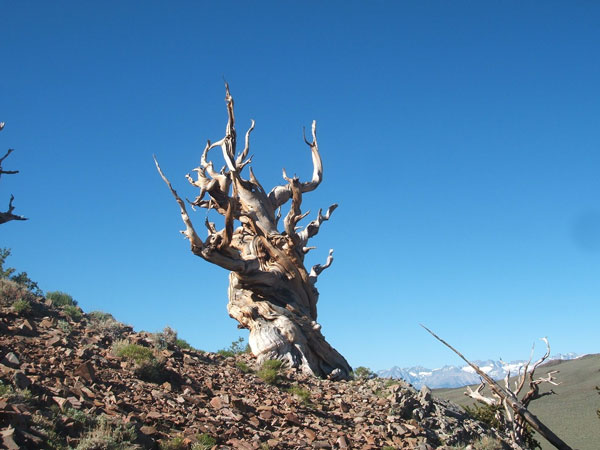 There is a nice "Discovery Trail" you can hike that takes you into the groves so you can meet your elders. Highly recommended...
| | |
| --- | --- |
| TDF stage 8 / climb - Sanchez survives to win, Nocentini holds yellow | |
Sorry I know I'm late with this post, I was otherwise occupied yesterday :) Yesterday's TDF stage from Andorra to Saint Girons featured some high mountains, but they were far enough from the finish that most observers expected a break to succeed rather than GC action. And so it was that Luis Leon Sanchez won out of a four-man break that led the peloton across the hills all day.
There was some infighting among the contenders, with Cadel Evans taking off early and immediately being reeled in, but the mountain action was mostly quiet. Probably the best move was Thor Hushovd's, shown at right, who took off in an early break to grab enough sprint points to take the green jersey away from Mark Cavendish. He should be able to hold it through the mountains until Tuesday.
Getting caught up after a busy long weekend that included the Death Ride and visits to the church of OVRO and the Land of the Ancients...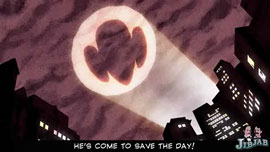 JibJab: He's come to save the day. They have the technology on these videos down, don't they?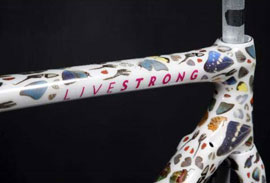 I'm in between watching yesterday's and today's stages of the Tour de France; check out Lance Armstrong's new bike... wow, that's beautiful.
Hey, guess what? Yeah, it's the all-star break. Almost time for me to start paying attention to baseball. What's that? The Dodgers have the best record in baseball? Wow, who knew? How cool is that...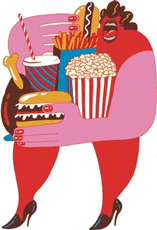 Elizabeth Kolbert asks Why are we so fat? A book review of The Evolution of Obesity, in which the evolution is discussed as much as the book. My answer to the question is: Unnatural Selection, of course...
Related: as nation gains, size 14 becomes size 10. Now that's what I call moving the goal posts! (Unfortunately the same thing is happening with other metrics which are more important, like college entrance exam test scores...)

And the Economist weighs in with Battle of the bulge.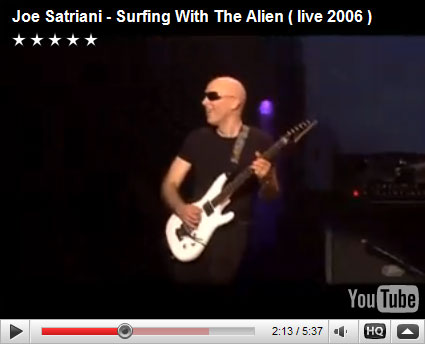 This makes me happy: Joe Satriani, live, Surfing with the Alien. [ Thank you LGF! ]
Did you know? Swearing makes you feel less pain. I'm tempted to test this!
Last week in a business setting I countered a PDA, that is, a Poor Duplicate Acronym, in which you repurpose an acronym already in use with a less obvious meaning...

Dave Winer: Marc Cantor leaves California. Good luck, Marc! (Love that old MacroMind logo :)
So it turns out honest people are not tempted into dishonesty. I just have to wonder, how do we know? Maybe they are tempted, but they're lying about it :) Seriously I don't think honesty is so binary; there is a spectrum where some people are more dishonest than others, but everyone would be willing to lie about something...
ZooBorn of the day: a baby penguin. What a cute little guy...
| | |
| --- | --- |
| TDF stage 9 / climb -Fedrigo takes the break, Tourmelet neutralized | |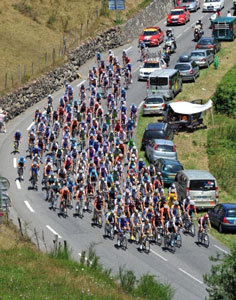 How to you turn a Pyranean stage with two huge climbs into a boring race? Just add 70km of downhill/flat to the finish, as the Tour organizers did on today's stage from Saint-Gaudens to Tarbes. The Col d'Aspin and Col du Tourmelet have both seen some great battles in tours past, but today the peloton rode as if out for a Sunday ride, letting a break succeed and otherwise doing very little. There were some teams that took an interest in closing down the break at the end, but they left it too late and Pierrick Fedrigo was able to stay out and win.
Tomorrow is a rest day (for me from this weekend, as well as for the peloton for the first week), and then next week we have a few flat sprint stages before hitting the alps. Let's hope some racing takes place in those mountains!
Return to the archive.
Home
Archive
this date in:
flight
About Me
W=UH
Email
RSS OPML

Greatest Hits
Correlation vs. Causality
The Tyranny of Email
Unnatural Selection
Lying
On Blame
Try, or Try Not
Books and Wine
Emergent Properties
God and Beauty
Moving Mount Fuji
The Nest
Rock 'n Roll
IQ and Populations
Are You a Bright?
Adding Value
Confidence
The Joy of Craftsmanship
The Emperor's New Code
Toy Story
The Return of the King
Religion vs IQ
In the Wet
solving bongard problems
visiting Titan
unintelligent design
the nuclear option
estimating in meatspace
second gear
On the Persistence of Bad Design...
Texas chili cookoff
almost famous design and stochastic debugging
may I take your order?
universal healthcare
entertainment
triple double
New Yorker covers
Death Rider! (da da dum)
how did I get here (Mt.Whitney)?
the Law of Significance
Holiday Inn
Daniel Jacoby's photographs
the first bird
Gödel Escher Bach: Birthday Cantatatata
Father's Day (in pictures)
your cat for my car
Jobsnotes of note
world population map
no joy in Baker
vote smart
exact nonsense
introducing eyesFinder
resolved
to space
notebooks
where are the desktop apps?
still the first bird
patience
electoral fail
progress ratches
2020 explained