Getting caught up after a busy long weekend that included the Death Ride and visits to the church of OVRO and the Land of the Ancients...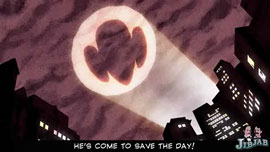 JibJab: He's come to save the day. They have the technology on these videos down, don't they?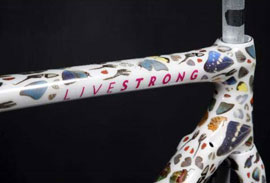 I'm in between watching yesterday's and today's stages of the Tour de France; check out Lance Armstrong's new bike... wow, that's beautiful.

Hey, guess what? Yeah, it's the all-star break. Almost time for me to start paying attention to baseball. What's that? The Dodgers have the best record in baseball? Wow, who knew? How cool is that...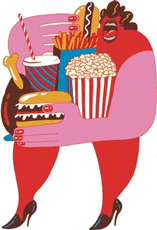 Elizabeth Kolbert asks Why are we so fat? A book review of The Evolution of Obesity, in which the evolution is discussed as much as the book. My answer to the question is: Unnatural Selection, of course...

Related: as nation gains, size 14 becomes size 10. Now that's what I call moving the goal posts! (Unfortunately the same thing is happening with other metrics which are more important, like college entrance exam test scores...)

And the Economist weighs in with Battle of the bulge.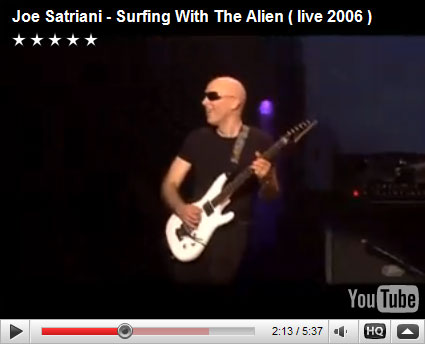 This makes me happy: Joe Satriani, live, Surfing with the Alien. [ Thank you LGF! ]

Did you know? Swearing makes you feel less pain. I'm tempted to test this!

Last week in a business setting I countered a PDA, that is, a Poor Duplicate Acronym, in which you repurpose an acronym already in use with a less obvious meaning...


Dave Winer: Marc Cantor leaves California. Good luck, Marc! (Love that old MacroMind logo :)

So it turns out honest people are not tempted into dishonesty. I just have to wonder, how do we know? Maybe they are tempted, but they're lying about it :) Seriously I don't think honesty is so binary; there is a spectrum where some people are more dishonest than others, but everyone would be willing to lie about something...

ZooBorn of the day: a baby penguin. What a cute little guy...