Completing my rather eventful weekend, after a visit to the church of OVRO, I drove into the White Mountains to view the Bristlecone Pine Forest, which contains the oldest living things on Earth.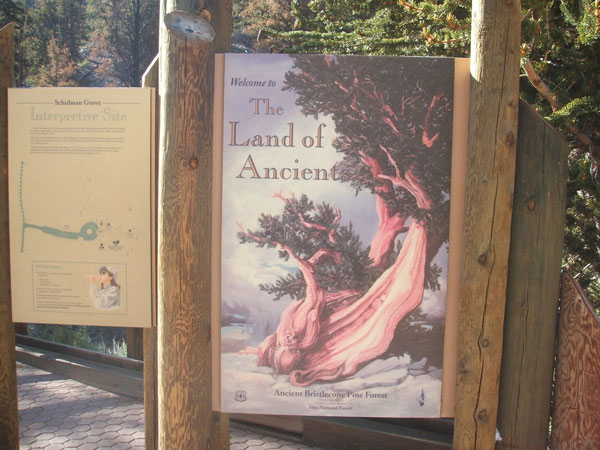 Many of these trees are 3,000 years old, and one, named Methusulah, is 4,700 years old. These trees grow very slowly in dry chalky soil above 10,000'.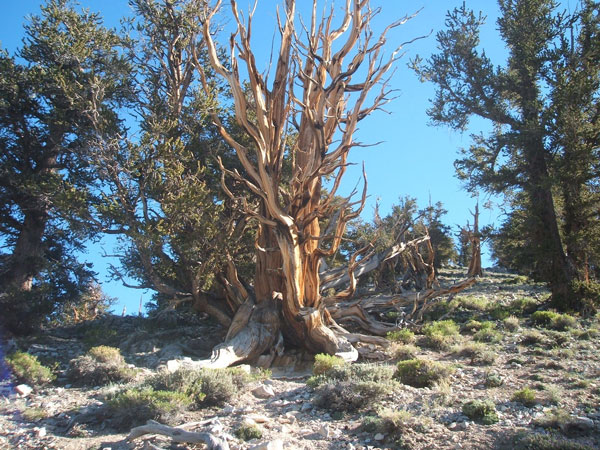 They are thick and gnarled and amazing and beautiful. I could easily imagine them slowly considering me, like the Ents in Lord of the Rings, carrying on a conversation with each other with a time constant too slow for me to detect.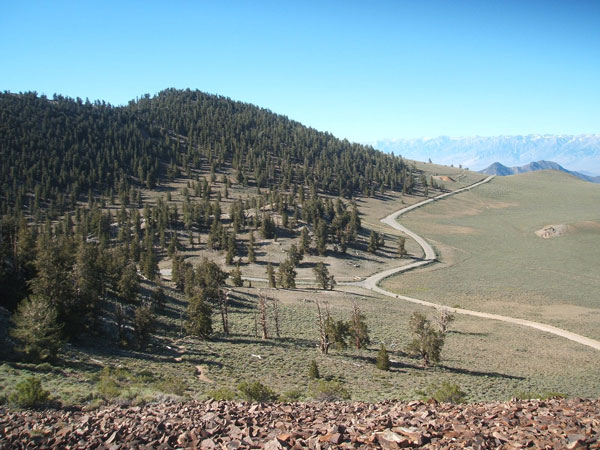 As you view this picture, imaging being alone in the mountains with the wind whistling through the trees to complete the scene, with an amazing view across the Owens Valley into the Eastern Sierras. It is a special place.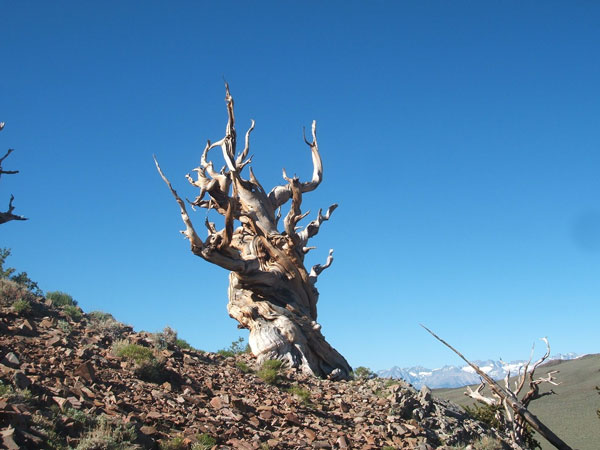 There is a nice "Discovery Trail" you can hike that takes you into the groves so you can meet your elders. Highly recommended...