Yesterday I successfully completed the Heartbreak Double Century, 202 miles and 15,500' of climbing. Whew. And actually I got lost at the end, blundering about in the dark, so I actually rode over 210 miles. It was a really hard ride, but beautiful and really fun (now that it's over :)
The middle hundred miles are the Heartbreak Hundred, the third-leg of Plant Ultra's King of the Mountains competition, and I had previously ridden the Mulholland Challenge and the Breathless Agony, so I completed the KOM successfully. Can't wait to see where I ended up, I was in 21st overall after the first two...
I took a bunch of pictures yesterday, they are posted here for your viewing pleasure...
Here's the route: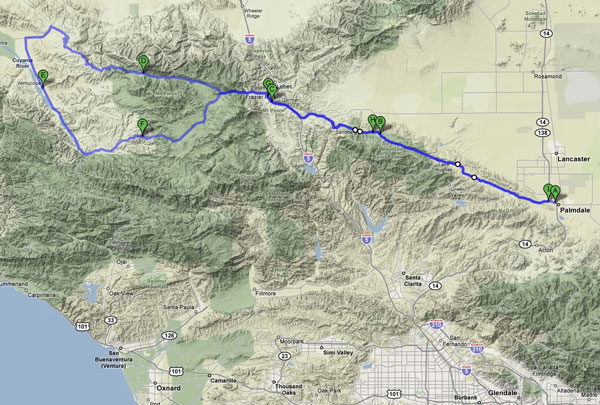 And here's a happy rider at the finish: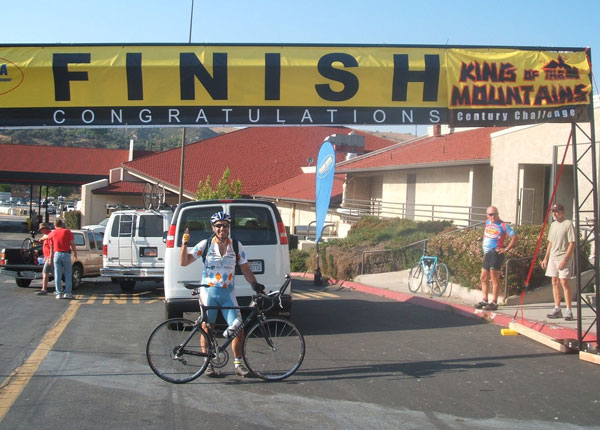 Next up, the comparatively mild Ojai Valley Century next weekend...