| | |
| --- | --- |
| reliving an amazingly great Tour de France! | |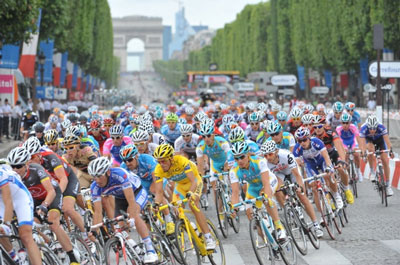 Well it was a great tour, an *amazingly* great tour, and now it's over, and like always at the end of July, now I'm sad. No more getting up early to watch Phil and Paul and Bob and Craig, no more watching 200 lycra-clad athletes ride bikes around France, surrounded by the most amazing scenery as the climb the Alps and the Pyrenees, and fly through little villages, and pass through big cities brought to a standstill by their passing. Not until next year anyway.
Here are the highlights for me:
As I said, a *great* tour, every day there was something new, something cool, and often a bunch of things going on at once. I already cannot wait until next year...