| | |
| --- | --- |
| TDF prologue / Dutch treat! - Cancellara wins, Lance beats Alberto | |
Greetings all! As I did last year, I'm going to make separate posts each day for the Tour de France... that way you can read them after you've watched the stage on your Tivo (!), or ignore them entirely if you are so inclined. These posts contain my commentary; for complete reports I suggest the Tour de France website and Velonews and CyclingNews.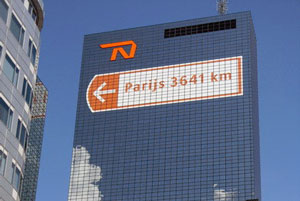 The Tour got off to a great start today with a prologue in Rotterdam, the Netherlands, a country already buzzing with sport after the Oranje defeated Brazil in the World Cup yesterday. The 9km ITT was flat as a pancake, with the two "climbs" corresponding to two bridges over Rotterdam harbor. The intrigue of the day was whither the weather; some competitors opted to start earlier in their team's allotted slots, betting that the forecast rain would come later in the day, but in the event the rain came early, favoring the favorites as the roads dried out toward the end.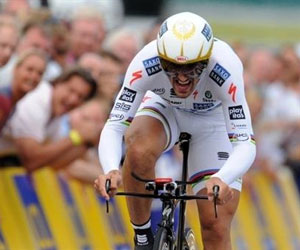 To nobody's surprise Fabian Cancellara blistered the course to wear the first yellow jersey. Tony Martin finished second, and David Millar third, but the news of the day was Lance Armstrong finishing a strong fourth, just 2s behind Millar at +22, besting Alberto Contador who finished sixth, 5s behind Lance at +27. Early days yet but crucial to the psychology as Lance will be delighted to find himself ahead of Alberto. Others putting in good rides included Levi Leipheimer (8s behind Millar at +28), Michael Rogers (+35s), and Andreas Kloden (+36). Meanwhile Cadel Evans is probably disappointed with his ride (+39) as is George Hincapie (+54), and Ivan Basso cannot be happy with his (+55) nor can Frank Schleck (+57) or his brother Andy Schleck (+69). And Denis Menchov (go Rabobank!) had a crummy start with +56.
Tomorrow is a stage for the sprinters - the GC guys will just try to avoid crashing - stay tuned as we find out if Mark Cavendish is going to dominate the flats again!