After a busy and nice few days in Vista, I'm back, and yes, it is raining here; in fact too cold for riding or even seriously considering riding... and too busy too. Not however too busy for blogging...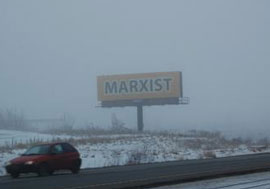 In Kansas City, a sign of the times. "It's instantly clear to whom the sign refers." Indeed.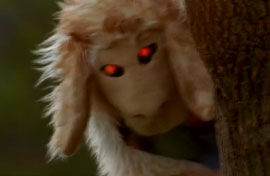 Have you seen Carly Fiorina's demon sheep commercial? OMG! This is destined to go down in history as one of the weirdest political ads ever. Whether it will help her get elected remains to be see, but it has certainly helped her get attention :)

Proper Course with an America's Cup Poll. "It looks as if we are finally going to see some real sailboat racing. After what seems like years of legal wrangling, the 33rd America's Cup match will be held next week in Valencia. Two giant bleeding-edge technology multihulls will battle it out on the water." I can't wait!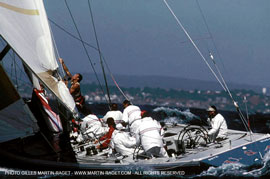 On this day in 1987, Dennis Conner won the America's Cup in Fremantle, Australia. One of the greatest regattas, ever; I still have much of the racing on VHS tapes, which have never been watched since. What made that great watching was 1) real boats in heavy air, 2) real racing, and 3) excellent personalities.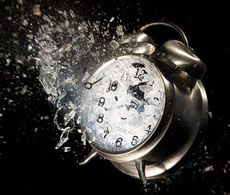 News you can use: The Real Rules for Time Travelers. "The issue that troubles us, when you get down to it, is free will. We have a strong feeling that we cannot be predestined to do something we choose not to do. That becomes a difficult feeling to sustain if we have already seen ourselves doing it."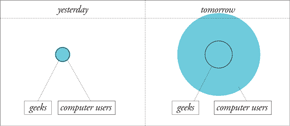 Mike Monteiro: The Failure of Empathy. "The iPad isn't the future of computing; it's a replacement for computing." [ via Daring Fireball ]