| | |
| --- | --- |
| TDF stage 21 / parade - Cavendish wins! and takes green (and we are there!) | |
What can I say? To be on the Champs d'Elysee for the finale to the Tour de France was awesome! It was a boring race even by last-stage-of-the-Tour standards - hardly any breakaways, easily chased down, and a bunch sprint ending in a runaway victory for Mark Cavendish - but it was great to be in the huge crowd, sense the atmosphere, and see the peloton flashing by.
A few pictures for your viewing pleasure: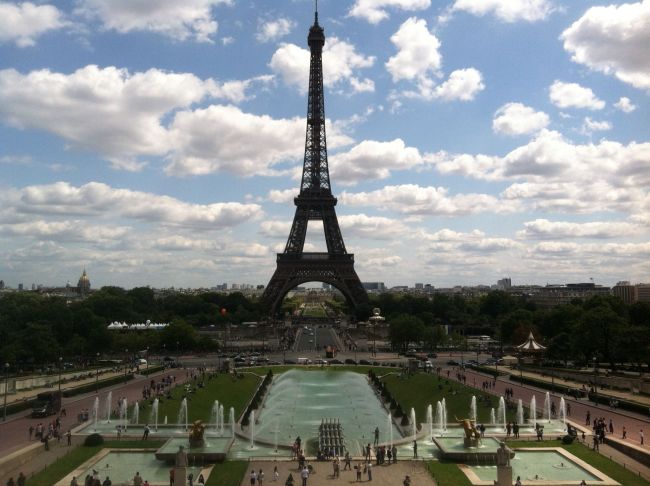 the scene: Paris!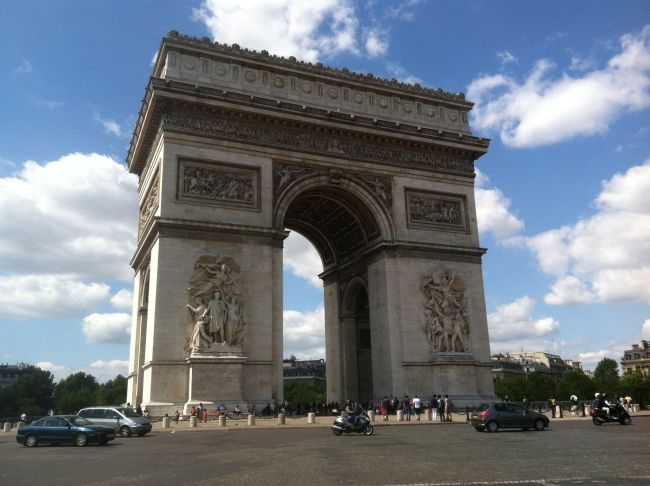 the Arc d'Triomphe punctuates one end of the Champs d'Elysee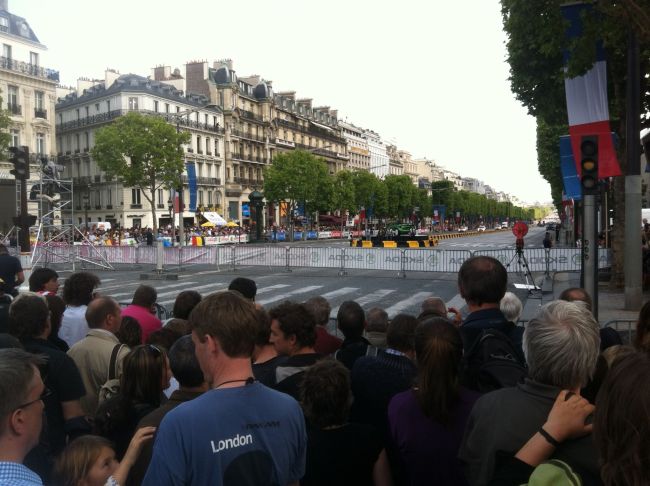 the Champs d'Elysee, perhaps the most famous shopping street in the world
converted on the third Sunday in July into the most famous velodrome :)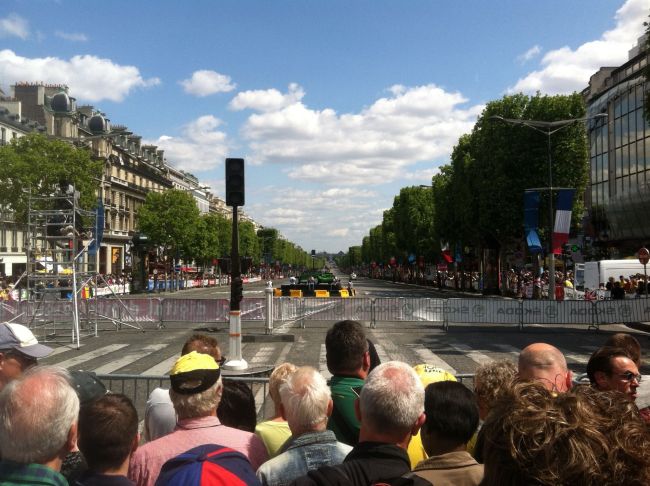 looking straight down the 3 mile racetrack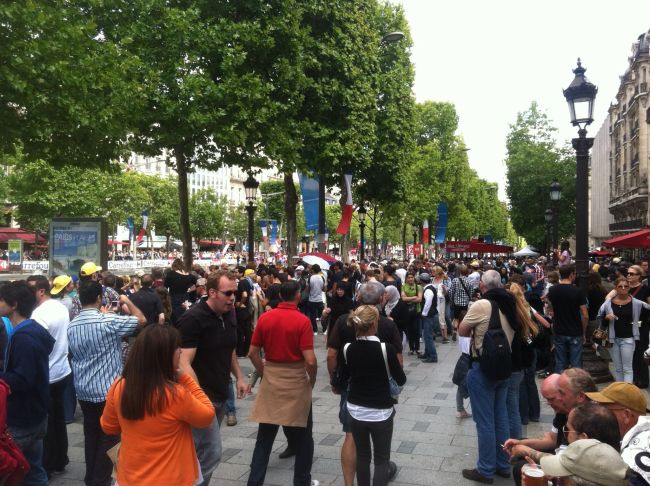 one kazillion people were on hand, wow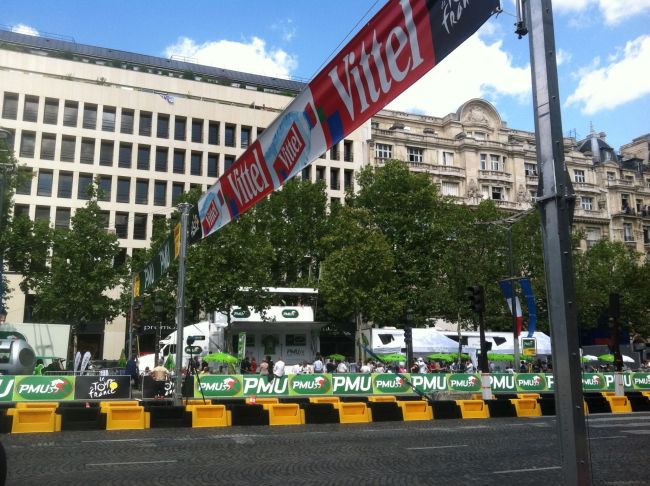 the intermediate sprint point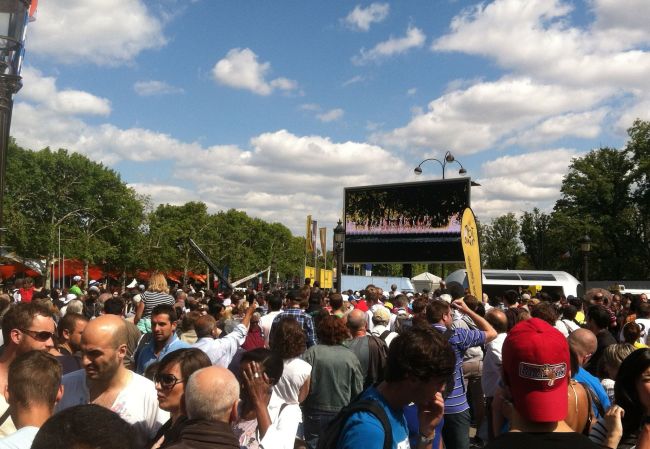 giant monitors relay the action for the crowd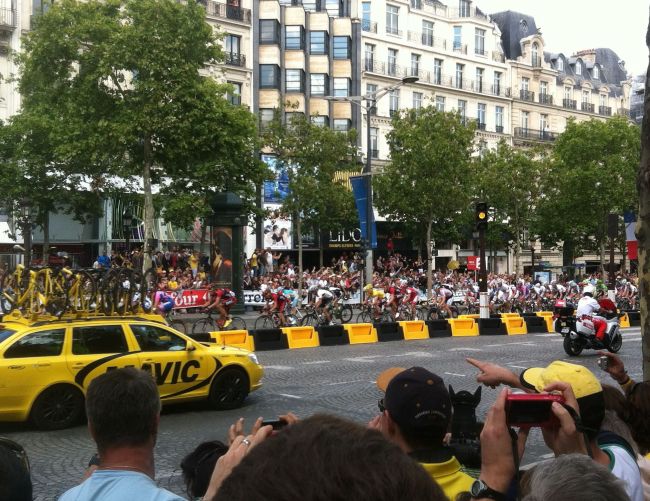 there they are! Cadel Evans looking good in yellow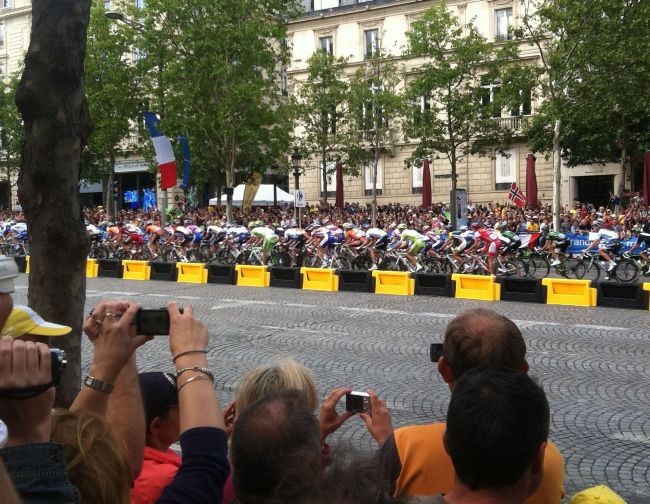 the peloton whooshes by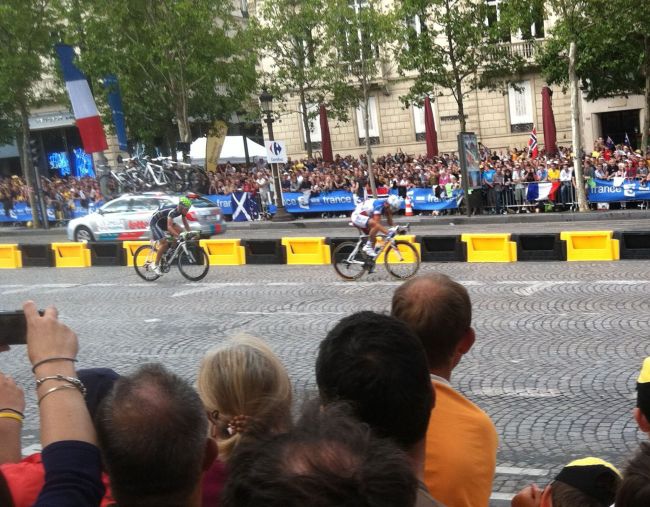 it's a break! - but reeled in quickly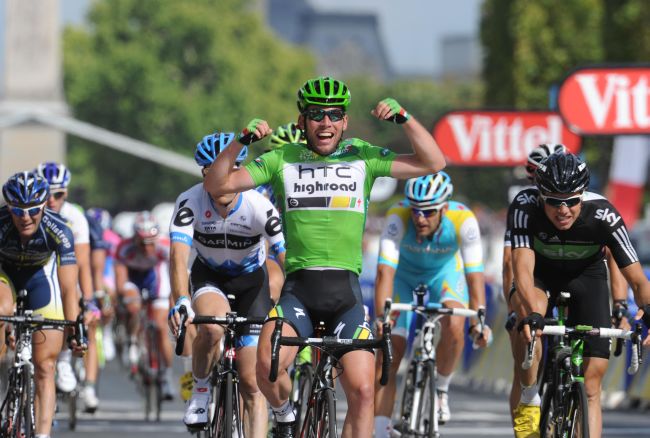 Mark Cavendish wins!
his fifth stage win, wrapping up the green jersey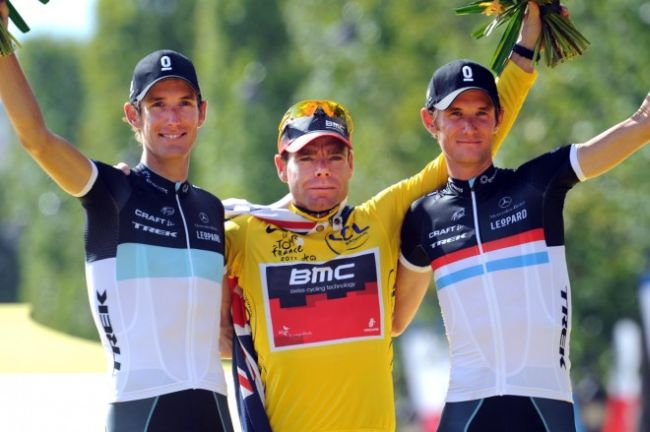 the final podium: Andy Schleck (2nd for the 3rd year in a row), Cadel Evans, Frank Schleck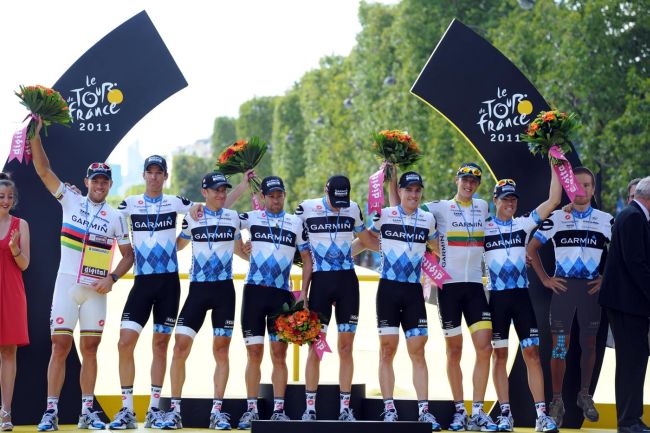 winning team: Garmin Cervelo
Thor Hushovd (world champion's rainbow at left) won two stages and wore yellow all the first week
note cardboard cutout of Dave Zabriske who crashed out
And so ends a great Tour, which had a little of everything. More than anything else it had drama, the end was in doubt 'till the last, many great attacks, many crashes, many heroes, many victims, and a number of interesting subplots. (And blessedly no doping scandals!) I will post some summary thoughts when I get back - stay tuned...