The leading teams in the 2015 #Iditarod are now mushing away from Koyuk toward Nome, with the checkpoints at Elim, White Mountain, and Safety in between. (And a manditory 8-hour break at White Mountain.) Dallas Seavey was the first to leave and is in command; his team are moving about 1-2mph faster than Aaron Burmeister and his father Mitch, who are battling for second. A bit further back Jesse Royer and Aliy Zirkle are fighting for fourth as well as being the first woman to finish. It is tempting to conclude that this race is over, until you remember what happened last year. Still that was with much worse weather; this year the forecast has nothing that disruptive coming up.
Some views along the trail: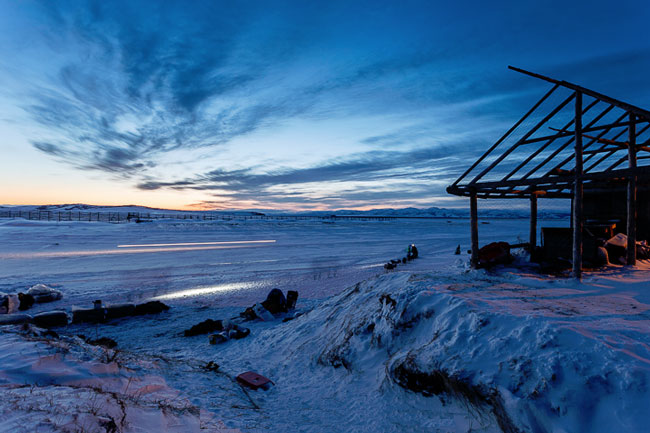 Scott Janssen and team, outside of Unalakleet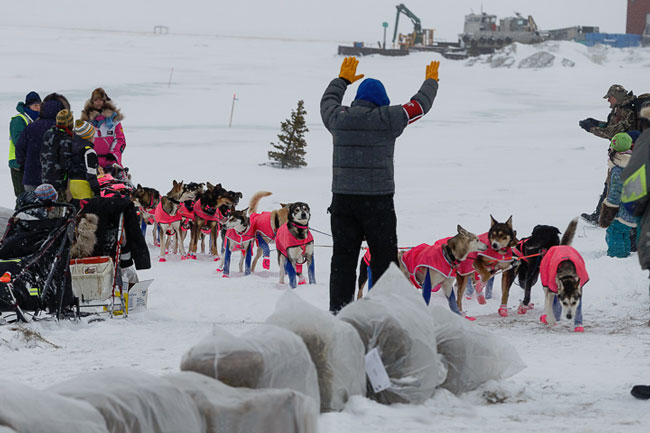 DeeDee Jonrowe and team enter Unalakleet (with fifteen dogs, most left in the race!)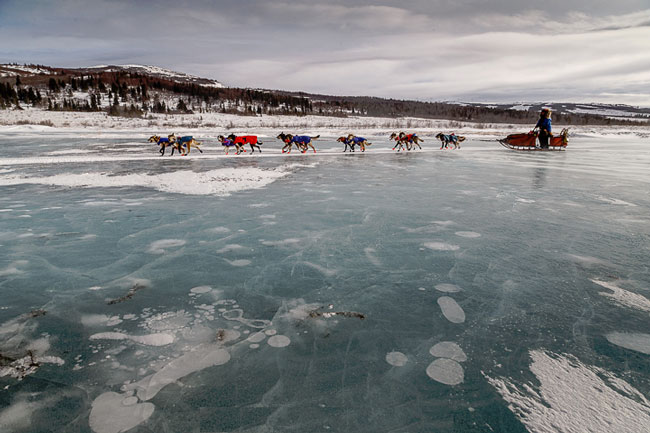 Michelle Phillips and team leave Unalakleet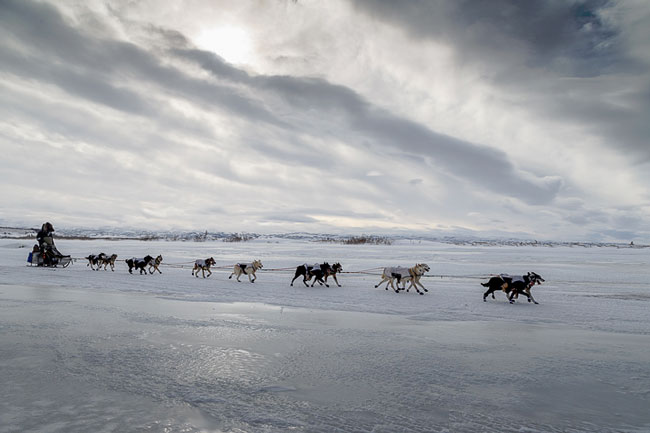 Ray Redington, Jr and team, outside of Unalakleet
Here are the current positions as shown by the GPS Tracker: Dallas is #46, well out in front, with Aaron #63 chasing along with Mitch #18. Further back you can see Jessie #3 and Aliy #32. That's your top five.