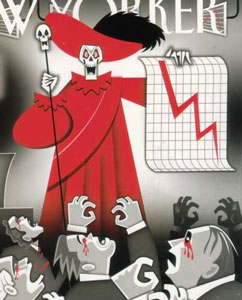 Wow, here we are, Halloween and the last day of October. BOO!
October began for me with the observation that you can't script October, made as I was recovering from being really sick. I couldn't ride the Furnace Creek 508 as I'd planned, and pretty much everything else was unscriptable from that point, too; the financial markets melted down suddenly, dragging the U.S. into a recession, and, well:
And last but not least:
Just another month... ho hum :)
BTW one of the cool things about my archive, which I still think is really cool, is that I can view all the posts I've made in October, all at once, and in forward chronological order. Pretty useful when you want to write about, um, what happened in October :)
I wonder what November will bring? In the world, the election, of course, and the post election reaction and analysis. Closer to home, I've planned a business trip to Brazil and another to Chicago, Aperio is shipping a release, and there is 2009 budgeting to do, I will be back on my bike as much as possible, and of course we have Thanksgiving, college football, and the start of the Christmas season which given the economy will be pretty weird this year. I'm guessing you can't script November, either...