Tonight the Sochi Winter Olympics came to a close, and I have to say I thought they were great. The opening ceremony, the competition, the NBC coverage (!), I loved all of it. And the closing ceremony was way cool too. Here's some screen grabs, in case you missed it :)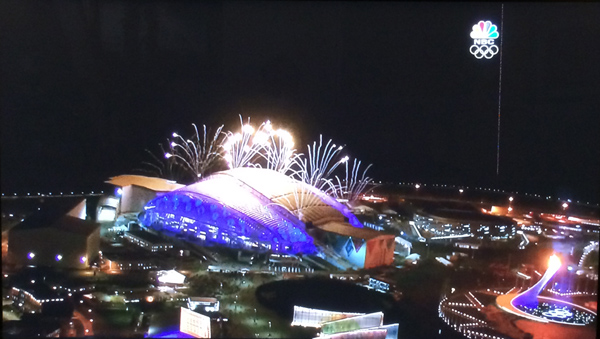 Amazing that this stadium was built specifically for the opening and closing ceremonies,
no athletic events were hosted there. Wonder what it shall be used for now?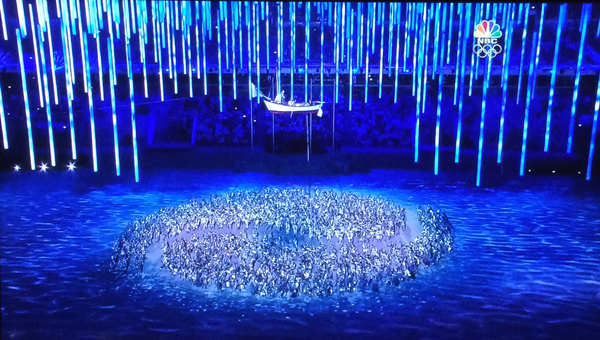 Beautiful. The projected water was flowing.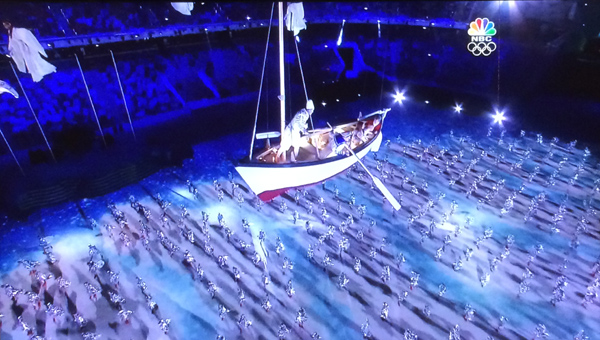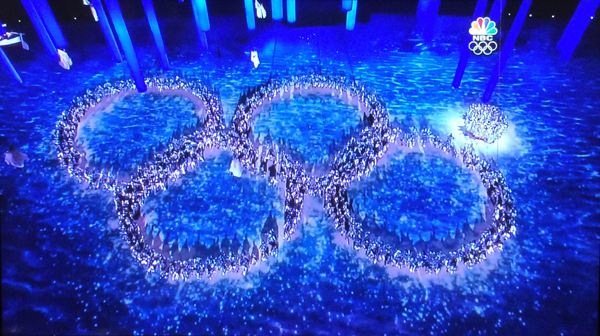 My favorite part. How great that the organizers did this, in a nod to the ring which didn't open
during the opening ceremonies. Russians with a sense of humor, who knew?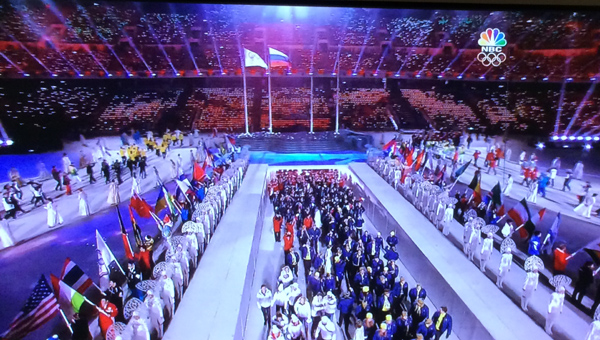 The athletes file in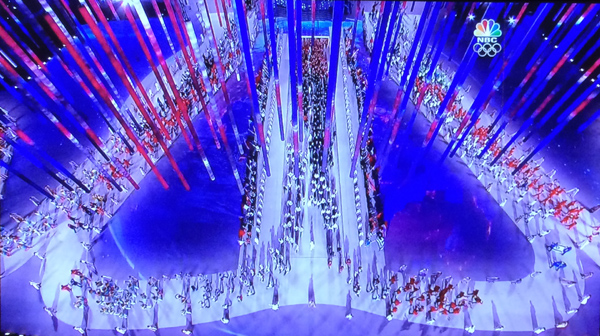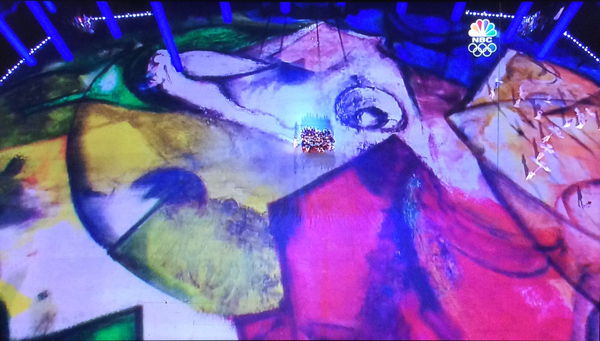 Russian visual art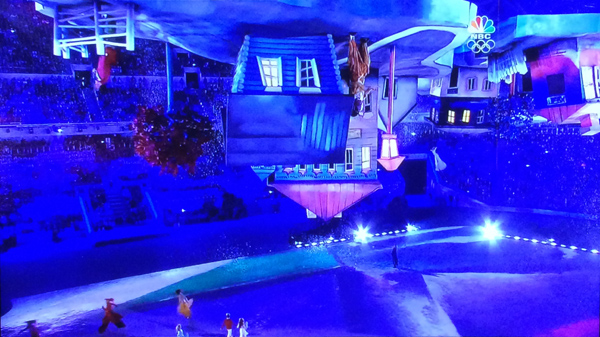 Chagall! With upside down houses, of course.
("happiness is not happiness without a guitar-playing goat")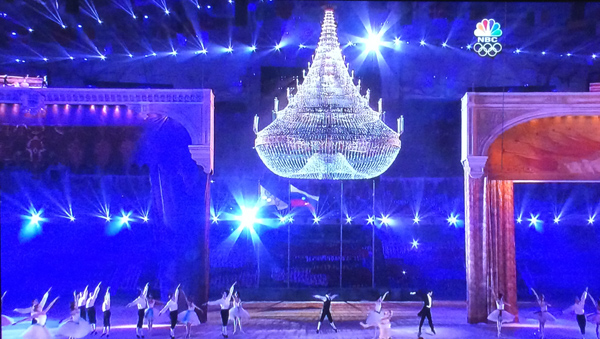 The ballet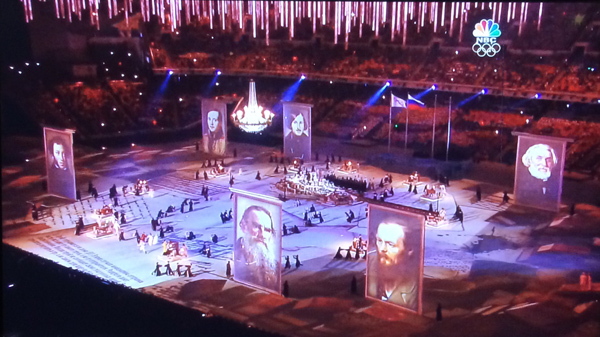 Writers! And poets!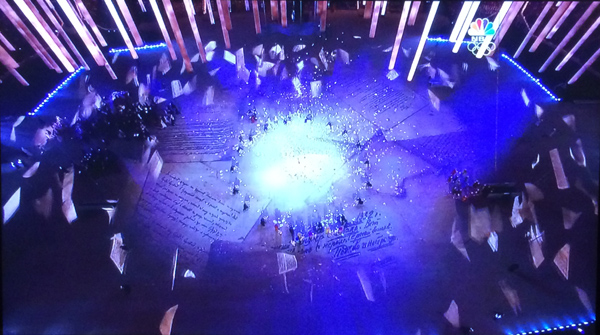 A blizzard of paper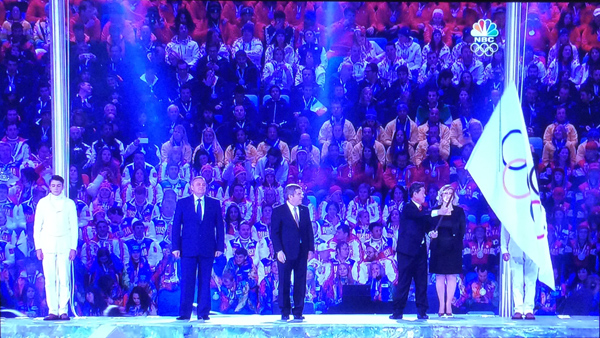 The Olympic flag is handed over to South Korea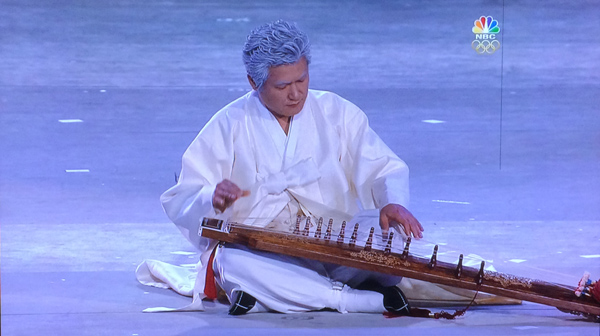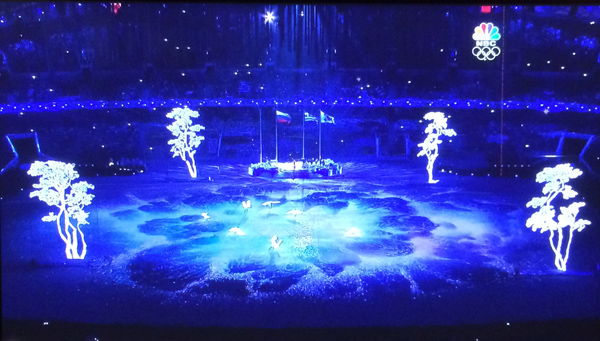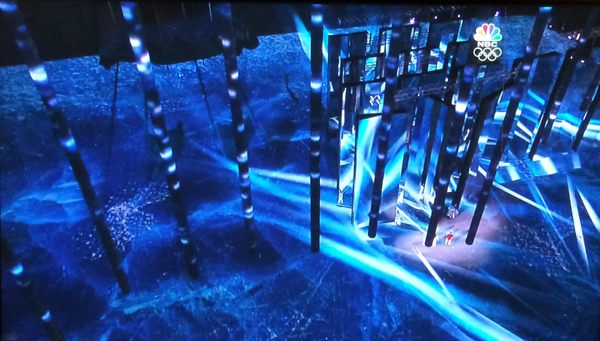 The Russian hall of mirrors ("reflections on the games")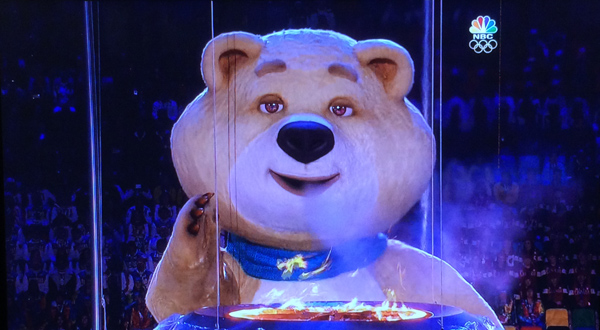 Misha blows out the Olympic flame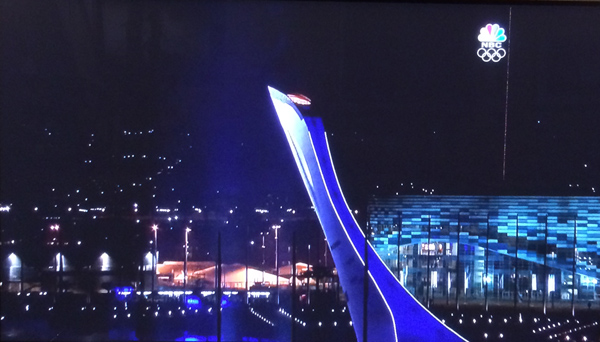 And the exterior flame is extinguished also (*sniff*)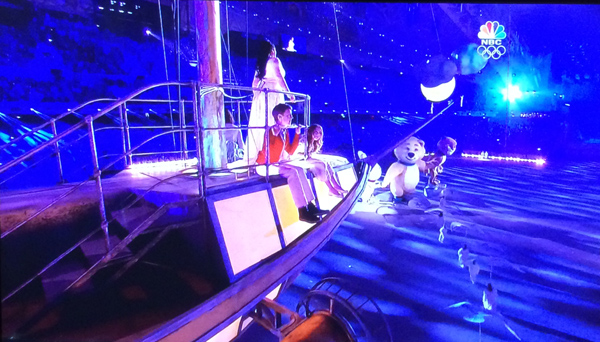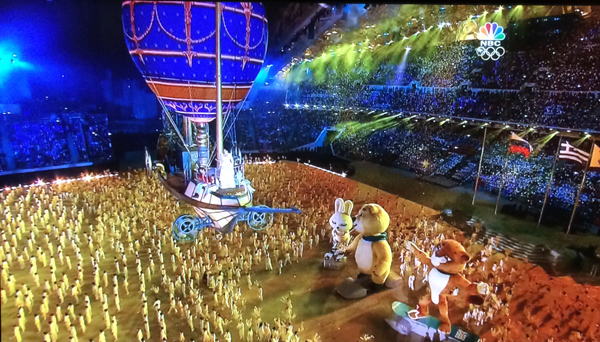 A steampunk airship wraps things up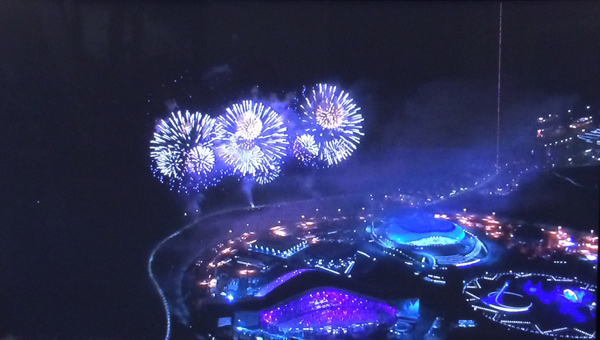 Goodbye Sochi!
And so now we have to wait two years until the next Olympic Games, in Brazil, and four years until the next Winter Games in South Korea. Boo. I can't wait!