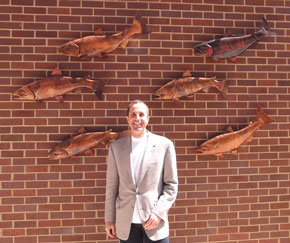 I am in Chicago today*, after day one of the CAP Futurescape conference, and I am blogging...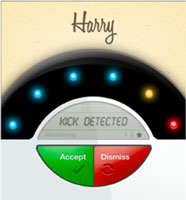 Are you having trouble naming your unborn baby? Why not let the baby itself decide? There's an app for that :)
Augmented reality comes closer to reality. As searching with pictures improves... will make searching with text seem quaint within five years.
Stunning augmented reality stargazing arrives on the iPad 2. And so it continues...
Are you a short sleeper? "'Short sleepers'...typically turn in well after midnight, then get up just a few hours later and barrel through the day without needing to take naps or load up on caffeine." I keep wondering if I am, or if I'm just kidding myself.

Climbing Hyperion, the world's tallest tree. Awesome. The tree is so tall and the surrounding trees are so dense, you really can't even get a sense of how tall it is, just that the climber is working his way up and up and up. What amazes me more than anything about trees is that they can live, I mean, how does water get from under the ground to 380' above the ground?
Ohad Samet thinks PayPal is about to get a bruising from Facebook and Square. Nope, don't think so. Payments is hard, and PayPal's network effect combined with their fraud sophistication make them hard to compete against. Stay tuned, we'll watch this play out together.
PS remember when Google launched Google Checkout? Lots of people thought that would be a threat to PayPal, but it hasn't even made a dent.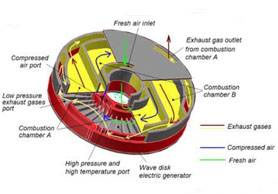 Here we have the Wave Disk Engine. Cool. I love that people come up with this stuff, but they never seem to work as well as the inventors say :)
John Newman quotes Mark Andreessen: "First and foremost, a start-up puts you on an emotional rollercoaster unlike anything you have ever experienced... The level of stress that you're under generally will magnify things to incredible highs and unbelievable lows at whiplash speed and huge magnitude. Sound like fun?" Yes!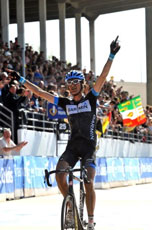 Awesome, congratulations! Johan van Summeran wins Paris-Roubaix. And Fabian Cancellara made a brave charge after him to finish second. I love it when a journeyman like van Summeran has a "white swan" day and kills the field. Fabian will have [many] other days but maybe this was Johan's only one, and he made the most of it. And then he proposed to his longtime girlfriend. Yes!
The scary reality of a real-life Barbie doll. I agree with Ann Althouse: "The reason the Barbie doll has to have such a small waist relative to the size of the breasts is that Barbie is designed to look good in doll clothes, and when you make doll clothes, you have to use normal fabrics, and you have to make seams and double the fabric over in a way that gets very bulky, especially around the waist. The doll's unreal proportions become much more real if you put the clothes on." I've always liked Barbie :)
Philip Greenspun with some interesting perspective on the federal budget deficit: "We have a family that is spending $38,200 per year. The family's income is $21,700 per year. The family adds $16,500 in credit card debt every year in order to pay its bills. After a long and difficult debate among family members, keeping in mind that it was not going to be possible to borrow $16,500 every year forever, the parents and children agreed that a $380/year premium cable subscription could be terminated. So now the family will have to borrow only $16,120 per year."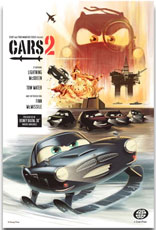 Next up from Pixar: Cars 2. Start your engines!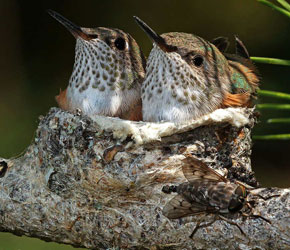 Awww.... babies of the day, little hummingbirds in their nest. Yeah they're cute but then notice the housefly in the foreground, and they get cuter...
*actually I'm in Rosemont, about 35 miles from Chicago. Onward!