Woke up this morning in Seattle, at the beautiful Alexis Hotel downtown, got up (yawn), worked out (gasp), ate breakfast (yum), and drove up to Bellingham to meet with a client (wow what a beautiful drive!):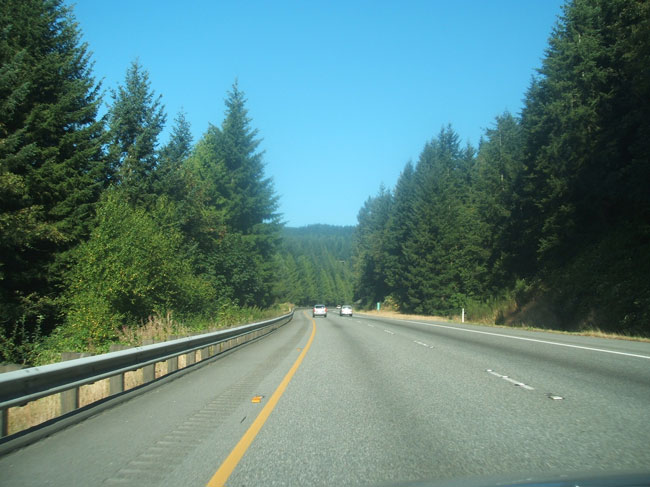 this picture does not fully capture the green and blue, wow
After an equally beautiful drive back, a visit to the University of Washington, aka U-dub, with Alexis...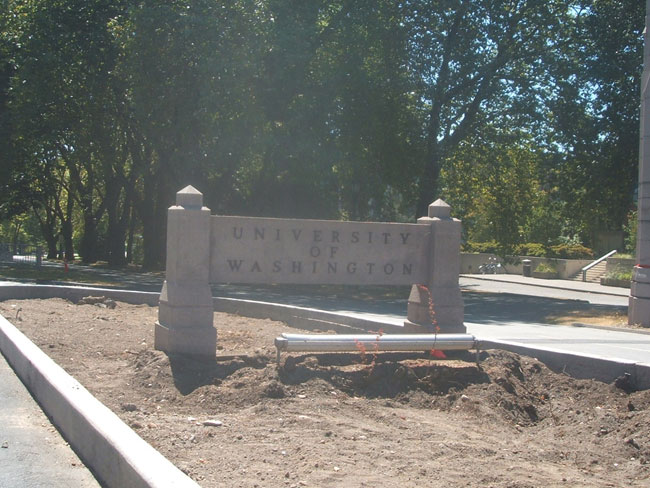 we are here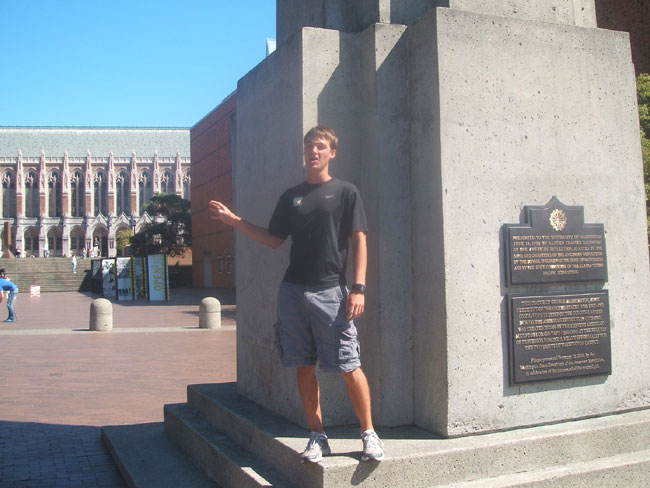 our guide explains; statue of George Washington, "red square", that is a library, not a cathedral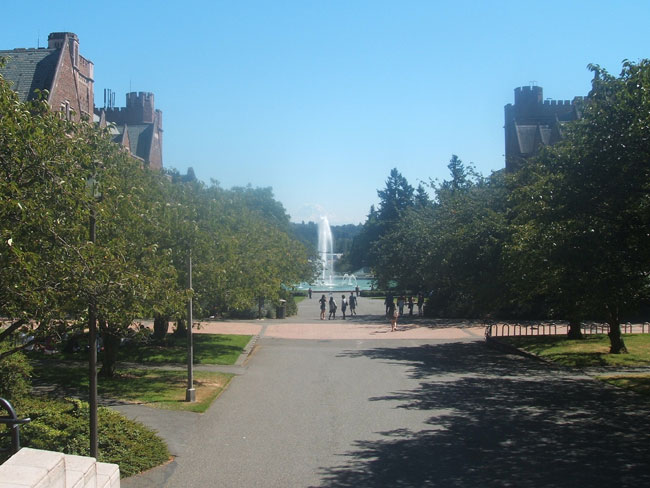 the UW campus is stunning; note Mt. Raineer beyond the fountain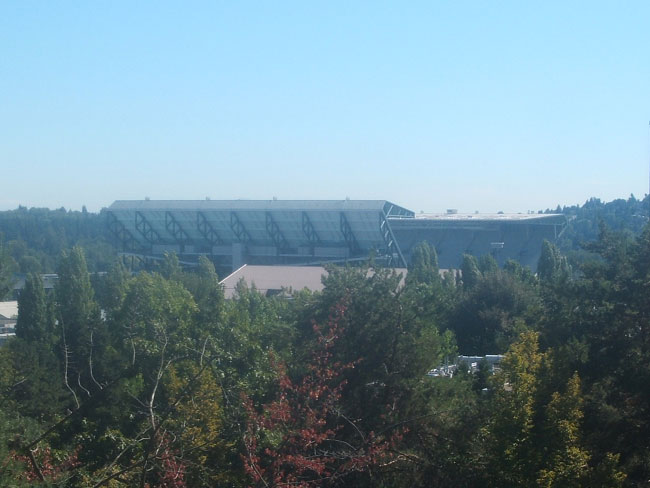 Husky stadium!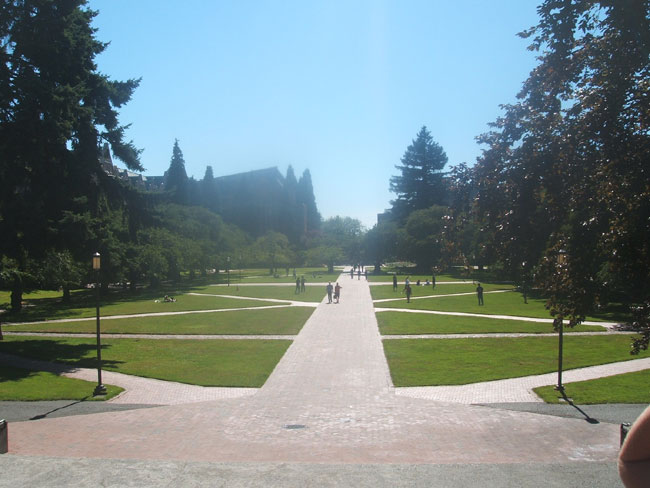 "the quad" is the main road down campus, lined with greenery and buildings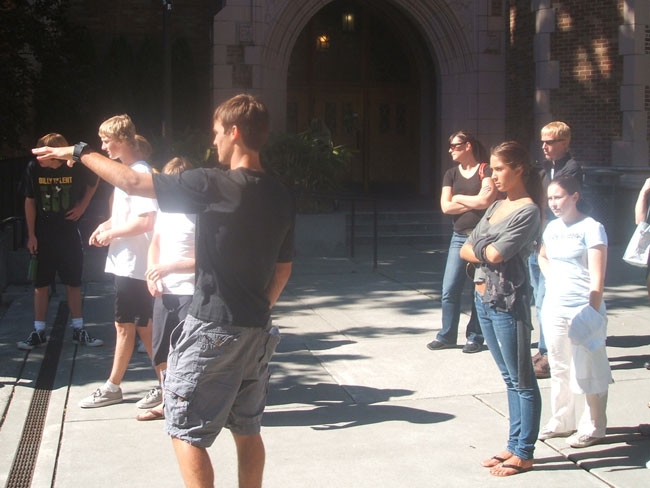 Alex was pretty impressed - a great place to spend four years learning and playing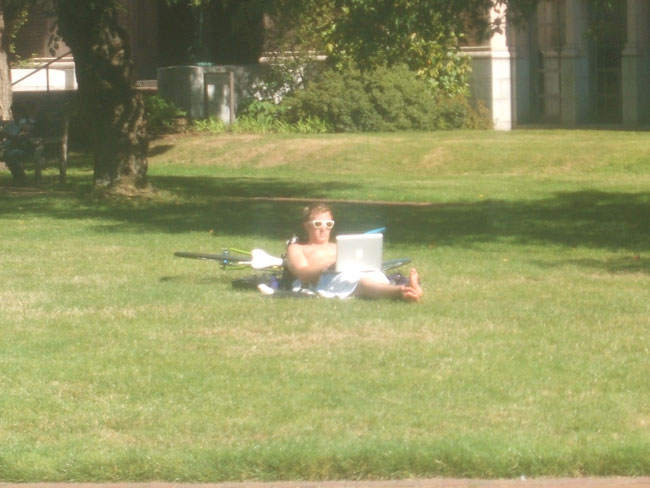 a sample of campus life :)
And then ... off again, back home; the whole trip seemed a bit of a dream...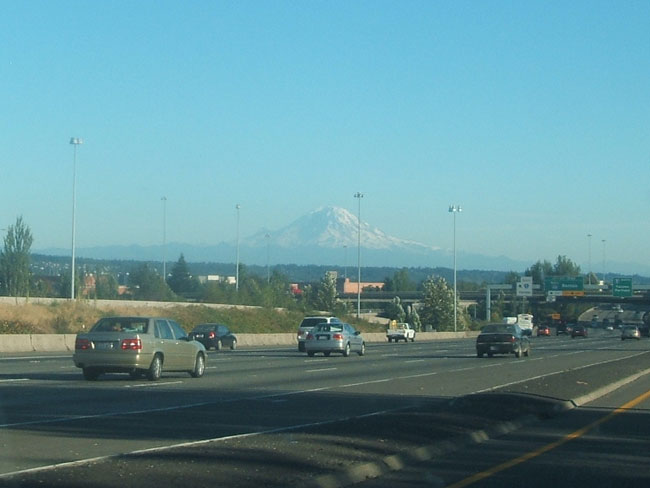 Mt. Raineer towers over the landscape; it doesn't look real, does it?