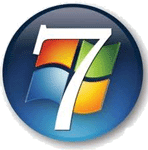 Okay, here we go...
Upgrading Win 7 from x86 to x64...
fXf!
Update: Well, "upgrade" is the wrong word, because it turns out there is no supported path from x86 to x64. So you have to do a clean install. So I did. And am now in the middle of re-setting-up *everything*, and experiencing the joys of installation and configuration. Fortunately I kept a log when I setup Win 7 x86, so I am following along with what I did before, but unfortunately I didn't note enough detail in all cases. So be it. Please stay tuned...
Update 2: The long slog continues... lots of stuff to install, lots of little niddly things to configure. I remember a lot of them just well enough to know I did something, but not well enough to remember what, exactly. So be it. I must say the machine 'feels' faster and it has not yet crashed :)
Update 3: It works! Everything and I mean *everything* is faster, boots, app launches, apps themselves, screen refreshes... like having a faster computer, and it was fast before. Most notably I can now run several 2MB VMWare machines alongside all my foreground stuff; I can run Photoshop, Office, Aperio's Spectrum system; all my usual apps, and instantly switch to a VM. Clearly x64 is a better host for VMs. Beyond the inconvenience of reloading and reconfiguring everything, there are a few niddly things I haven't got working yet; my Cannon scanner's Twain driver is the worst so far. On the whole a success. Stay tuned...