More [rare] mid-day blogging, as I am recovery mode from an awesome party last night! Wow was that fun. And after a week "out", wow do I have a lot of catching up to do. But first, a filter pass...
So did you catch Comrade Obama's Speech to the Politburo? I thought it wasn't terrible, long, and not massively inspiring, but more pragmatic than our President has been up 'till now. I actually found it somewhat inspiring, in that he seems to realize the problems are not getting better by themselves.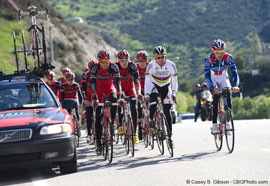 Velonews notes Team BMC gathers in California, in Agoura Hills, actually, my own backyard. With the addition of world champion Cadel Evans and George Hincapie, this team has moved into the top ranks. Can't wait to see how they do in the Tour of California, that will be a big test. And in the meantime it will be fun bumping into them on Rockstore :)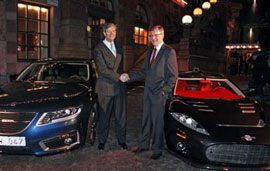 Wow, didn't see this one coming: Tiny Spyker snaps up GM's Saab for $400 million. I love Spyker - what's not to love about a Dutch car company making beautiful high-end V12 sportscars? - but does this really make sense? Some kind of line extension, who knows...
More car news: Tesla files for IPO! "Market watchers have bundled the maker of luxury sports all-electric vehicles as one of the likely exits of 2010, so the filing doesn't come as a surprise. It does, though, bring to light many details about the company headed by Musk and backed by a who's who of Silicon Valley." Yay, go Elon...
Today's iPad news: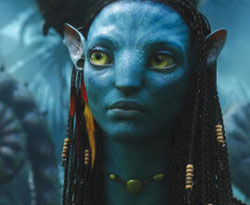 A useful 3D TV FAQ from CNet. The net seems to be, close, but still a Pandora's box of issues to solve...
Apropos: Slate considers how do you convert a 2D movie to 3D? There are ways, but you don't really end up with a 3D movie.
Jamie Zawinski: Darwin's bootloader. Such a great title, I would have linked this post even if I didn't like it, which I do. In which the concept of "horizontal gene transfer" is considered. Huh!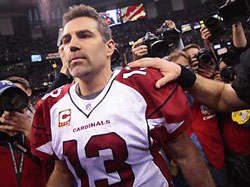 More big news on the day: Kurt Warner retires! Wow, so be it. His #13 jersey is hanging proudly in my closet, will have to dust it off for the Super Bowl :) A great career, all the more excellent for being rather inconsistent; he took the Rams to the Super Bowl, then flamed out, and then recovered to take Arizona there, too.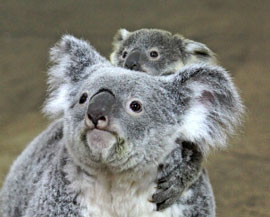 ZooBorn of the day: a baby Koala. I know, there's a glut of ZooBorn koalas, but what can we say, they're just cute!