And so it is September... already! Soon it will be Fall, then Halloween, then Thanksgiving, then Christmas, and then 2010. Where did this year go? Man, I guess it seems like a lot has happened, but it also feels like this year fairly flew by... cannot believe it. And yet, and yet; I have blogged more this year than any since I started in 2003, and it has created an incredible record of all these amazing things that happened. Cool. I guess we'll see what September brings... kids are back in school, football is back on TV, and at Aperio we're making a push for a great Q3 and preparing for the Pathology Visions conference, one of the highlights of our year.
I have to agree with Dick Cheney on this one: "We had a track record of eight years of defending the nation against any further mass casualty attacks from Al Qaeda. The approach of the Obama administration should be to come to those people who were involved in that policy and say, how did you do it?" Yeah, but...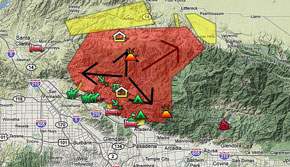 I won't do much news-blogging here, but the fires surrounding L.A. are pretty horrible. The Station Fire is the worst, and seems to be getting worse :( Whenever we have these fires, I have to say I am so grateful to the firefighters; we are fortunate there are people who are willing to do those risky jobs.

One of the weapons used by the firefighters is this supertanker 747, which can drop 20,000 gallons of fire retardant chemicals in one shot. Excellent...

But even more excellent is this Martin Mars, a WWII-vintage flying boat converted into a tanker which can scoop up and deliver 7,000 gallons of water at a time. How cool is that?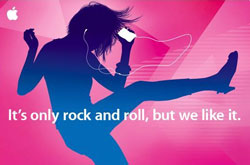 Apple are planning one of their famous "events" on 09/09/09: It's only rock and roll (but we like it). Fueling speculation about what will they announce. Not their oft-rumored tablet, surely, not with that tagline... actually the big rumor is that Steve Jobs himself will preside!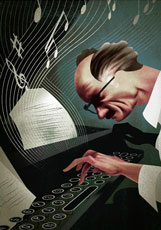 This is really cool: the New Yorker's music critic Alex Ross considers Imaginary Concerts. "Some authors have accomplished the rare feat of inventing musical works that seem nearly as real as those we have heard." And so now we have to ask, what makes them beautiful? It can't be anything happening at the ear level, since this music doesn't even exist. Somewhere in your brain you can synthesize the same sort of signal stream that results from sensory input. I'm listening to Metallica's Enter Sandman just now... in my head.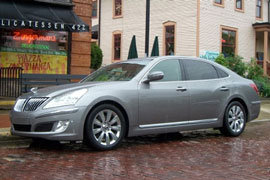 So, is the Hyundai Equus a genuine Lexus competitor? I don't know about that... it might be a fine car and seems to be not-hideous-looking, but the branding isn't there for Hyundai. Very hard to live that "low-end" reputation down. Although I guess it is worth noting, Toyota had it at one time, and they've successfully gotten rid of it...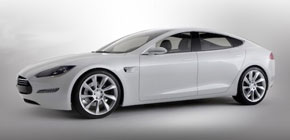 Here's the real competition, the Tesla Model S. Beautiful and all-electric, and coming in for about the same price as the Equus. Or so they say...

The New Yorker has a fascinating article about Elon Musk, Tesla's co-founder and CEO, and the quest to make a business out of selling electric cars. They really seem to have a chance.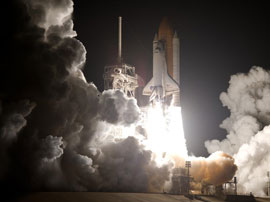 Boing Boing: Why the Space Shuttle should always take off at night. It's those beautiful pictures, stunning, as the Discovery blasts off into space...

...but SpaceX has won a contract to resupply the ISS, replacing space shuttles for that purpose. Congratulations to them, and to us taxpayers, that will save a ton of money.
An interesting concept: things that are better than a New York City hot dog. I could think of a few, starting with an L.A. City hot dog :) Actually it is a good list; I particularly like "Prince Edward Island", for sheer randomness.

Woman fired for using upper-case only in email. AS SHE SHOULD BE.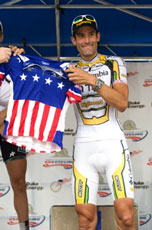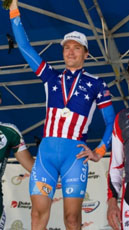 Congratulations to George Hincapie, who won the U.S. Pro Road Racing championship (his third), and Dave Zabriske, who won the U.S. Time Trial Racing championship (his fourth). They will represent us well as they wear the stars and stripes next year!

The ZooBorn of the day: An adorable newborn Zebra.
Looks a little like George and Dave, doesn't it :)