I kind of like posting at longer intervals than daily... it takes some of the pressure off, and [I think] boosts my signal to noise, always a good thing. I assume you are not using me as your primary source of late breaking news anyway :)
Yesterday I joined about forty colleagues from Aperio in participating in the Encinitas Relay for Life. I drove down in 100+o heat to watch our house band play (the "Frozen Sextions"), then did a great ride down around Mission Bay and back in the humid night before taking my walking shift at 1:00am... As last year the really cool part is nighttime, in the dark, when the walking track is surrounded by luminaria, candles inside paper bags; each either congratulating cancer survivors or remembering cancer victims. Reading the messages is incredibly moving; I'm tearing up just thinking about it. I wore a Tiera Del Fuego tee shirt given me by my friend and colleague Daniel Jacoby, who died of a brain tumor five years ago. And I thought of my father, who died of a brain tumor as well. Very emotional. If you ever have a chance to participate in a Relay for Life, do it!; a most worthwhile experience.
I'm in my office, not in the blogitorim, as I'm watching while posting...
And so the Vuelta a España is under way! And although daily coverage isn't being broadcast on TV in the U.S. (boo!) the awesome Universal Sports are covering it on the Internet (yay!), and you can watch it live or watch video replays of each stage. How excellent, much better than hunting about for torrents and laboriously downloading them as I've done in the past. (Note: use this link for a spoiler-free index page; otherwise you'll get news of the stages before you can watch them :)
Congratulations to Fabian Cancellara for winning stage 1 aka the prologue. He absolutely owns short time trials. I was really happy (and amazed) to see my boy Vino finish seventh. Not bad. All the other GC guys look to be on form, including Alejandro Valverde, who just has to be hungry for some grand tour action after being prevented from riding in the Tour de France this year.

Congratulations to Gerard Ciolek for winning stage 2, a flat dash through the Dutch countryside which ended in a field sprint. He beat Tyler Farrar and Tom Bonnen, not too shabby. Bogusly Vino didn't stay in the front and lost 18 seconds in a sheared peloton. 18 seconds might not matter, but that was stupid.

One thing that's rather weird about this year's "tour of Spain" is that the first four stages take place in The Netherlands. Yes you read that right, do not adjust your dial. We get flat cobbles in the rain for a few days, then blazing heat in the mountains :)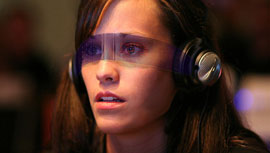 Scoble notes the new way to look like a dork: augmented reality. The idea that an application can take advantage of life video and location information to tell you what's happening around you, *now*. This is going to be huge; right now the iPhone is the main platform for delivery, based on its suitability (camera, internal GPS, etc), but I expect eventually this will be tied into glasses, with a built-in camera and heads'-up display, so that whatever you look like will be "augmented". You know this will happen, the only question is how soon...
The WSJ ran a nice article about The convergence between Health Care and Information technology; it included a great photo (at right) which is another way to think about augmented reality!
Congratulations to my blog-correspondent-friend Bertalan Meskó for finishing medical school! A tremendous accomplishment. He is probably the first MD 2.0 :)
This site closed for your protection. Awesome.
(I think Chris Muir is really finding his form; it helps a political cartoonist when their views conflict with the policies of the administration in power...)

More Day-by-Day: The trouble with tying healthcare reform to Ted Kennedy. I'm sorry Kennedy died, but let's face it; his memory is not going to help anyone sell anything, and especially not going to help Obama sell nationalized healthcare.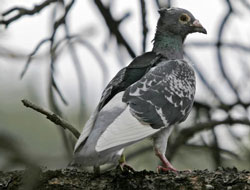 I love this: the pigeon protocol finds a practical purpose. Yeah, I know, cell phones would be better, but how cute is it to think of these guys using pigeons to transmit photographs from the river...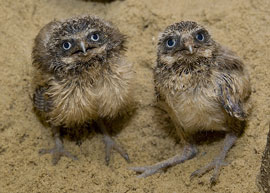 A perfect segue to our ZooBorns of the weekend, baby burrowing owls. Ooooo...