I was totally heads' down today, coding and deHeisenbugging. Even managed to obey my three-hour rule, which I'm better at explaining and promoting than following myself. Much better than yesterday, when I basically spun in place without accomplishing anything. And yes of course I escaped for a ride, didn't have the legs I had yesterday but managed to shake off a few cobwebs. It is noticeable that the days are getting shorter, and the air has a "fall" feel to it. Pretty soon it will be long tee-shirts for these evening rides...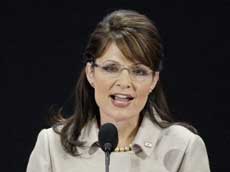 Of course today's biggest news was Sarah Palin's speech at the GOP convention. I watched it, after vowing not to watch any of the convention speeches (from either party) on the grounds that they didn't matter. I guess I was curious, would we see a train wreck, or a tour de force, or ... what?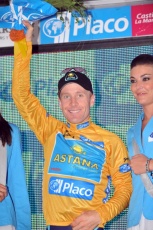 At the Vuelta, Levi Leipheimer won today's time trial and took over the gold jersey. Yay. He says he's going to continue working for Contador, and I believe him; Alberto is the best climber in the world, and there are some big mountains left. But clearly Levi is on form, you never know...

Russell Beattie observes Tweets kill that blogging urge. I don't know about that, since I don't tweet, but I do agree with this: "I can definitely tell you one thing I've noticed, and the reason I actually want to blog more - Tweets have no archival value of any sort." Every time I've seen a blogger posts their tweets, it is mindless drivel. Which doesn't help draw me to try Tweeting :)

This is cool: the Energy Ball wind turbine. I want one!
From Chris "long tail" Anderson: Fourteen free business models. Not that the models are free (well, they are, he's giving them away on his blog :), but the models are for free, that is, how to make money in a long tail world. Pretty cool analysis.

Oh, and this is nice: a new DirectTV Tivo which supports HD. I'm not a DirectTV subscriber, but I'm still interested in this product because I'm interested in Tivo staying alive as a company, and this will help...