(coming to you from a USAir jet somewhere en route from Boston to New York... yes, it has been a l o n g day...)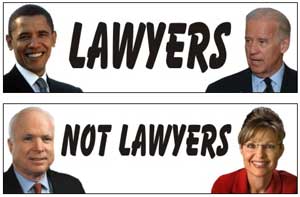 Is the election this simple (see at right)?

The Scientist: readers discuss Is Sarah Palin a Creationist? That's a question I'd like to know the answer to myself.

Leslie Sanchez thinks Palin is a VP for the rest of us...

Karl Rove says Palin's toughest days are ahead...

Running Palin's and McCain's speeches through the word cloud...

She certainly does have everyone talking, huh?
In booking flights for my trip, I noticed a new sign of airline desperation... they now offer to sell you additional miles when you book a trip. Get that? They take your money now, and owe you flights and upgrades later. Anything to stay alive, I guess...

Here's some interesting inside information about Chrome, Google's new entry in the browser wars... I love this quote: "Speed may be Chrome's most significant advance. When you improve things by an order of magnitude, you haven't made something better — you've made something new." Very true. Speed is important, but as long as Firefox has Adblock and Chrome doesn't, Firefox wins...

Lifehacker with a list of Chrome's "About" pages, the geek's view inside the Web OS...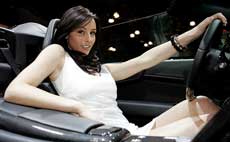 Some important work: Science proves exotic cars turn women on. Vroomm! Follow the link for clips of a Maserati, Ferrari, and Lamborghini in action :)

Here's something that turns me on - the Talbot, possibly the most beautiful car ever made. What do you think (pic at right, click to enlarge)?
Vallegwag notes NBC dumps Silverlight after Olympics. "NBC streamed all its NBCOlympics.com videos using Microsoft's Silverlight backend tech, but the network dumped Microsoft before last night's NFL kickoff — streamed live over NBCSports.com and NFL.com — opting to use Adobe Flash instead. Why?" Ha! Everyone has Flash, hardly anyone has Silverlight, even after the Olympics. IIWII...