It's Sunday night, I have a big week ahead. So naturally I'm going to get a good night's sleep... Bssst! I'm going to blog.
From Fortune's CEO Daily: "Which number is larger: $350 billion? Or $3 trillion? The first is Greece's total debt. The second is wealth that has evaporated from the Chinese stock market in the last month. The difference suggests we are paying too much attention to the wrong thing."
The Shanghai and Shenzen exchanges continued their rout Tuesday, despite heroic efforts to stop them. IPOs have been shut down, short-selling has been banned, more than 700 shares - about a quarter of the market - have been suspended from trading, and, oh yes, a government-backed fund is buying billions of dollars worth of stock.

Yikes.
I will say, at least China are reaping what they've sown. Greece seem being spared the consequences of their actions, with dire result. VDH comments America, like Greece, may end with a lawless whimper. "All the German euros in the world will not save Greece if Greeks continue to dodge taxes, featherbed government, and see corruption as a business model."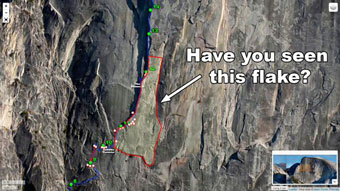 Yosemite rock fall changes face of world-class climb. "A massive sheet of rock fell from the vertical face of Half Dome in Yosemite National Park, making one of the most popular routes attempted by climbers in North America even more challenging, park officials said Tuesday." Whoa.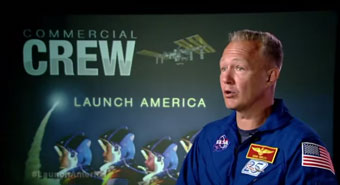 Meet the first commercial space crew in NASA's history. Wow, these four astronauts will be the first to fly to space in the SpaceX Dragon. Awesome!
It cannot be too soon; do you realize it has now been 43 years since humans walked on the moon? Mars or bust!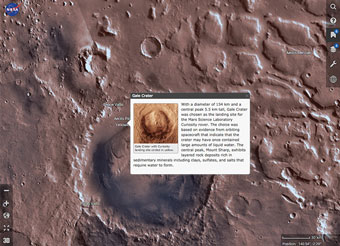 Perhaps they can use this: NASA's Mars Trek is Google Earth for the red planet. Excellent. Just wish the realtime traffic feature was working :)
Have you been tracking the soap opera at Reddit? It's pretty interesting, and we public probably only know 1/10th of the truth. Anyway Steve Huffman, the original founder, is back on the helm. Judging from this public Q&A, things are going to get better. At least he has a sense of why people use Reddit, and a desire to help them do it. And he knew enough about their system to know this was the right way to reach them...
Sigh; the sexual train wreck behind 'yes means yes'. Glenn Reynolds comments "I'm glad I went to college when I did, we had a lot more fun". No kidding. This pendulum must have swung about as far over as it can go, right?
Hehe: welcome to the paperless society. Greek newspapers are running out of newsprint, and Venezuela are running out of toilet paper. And they've both run out of other people's money.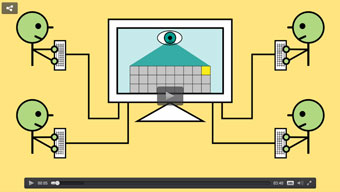 The Bitcoin blockchain, explained, from the IEEE. A pretty nice video, not entirely right but not wrong either. See my Bitcoin 101 and Bitcoin 102 posts for more :)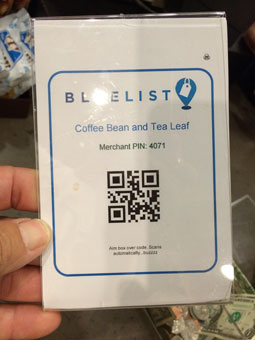 The other day I was having coffee with a friend at Coffee Bean, our local caffeinery, and they had a Bluelist QR Code next to the register. I asked the Barrista about it, and she had no idea what it was or why it was there. Staff training, anyone?
So okay, I launch Red Laser and scan the QR code, and ... the value is 4071. That's it. No URL! Boy, this is going to be the most successful in-store program ever!
Most people think they check their smartphones less than others. Yes, and most people think they're smarter and better looking than average, too :)
Totally agree: Pompous Apple is Pompous, regarding their new "if it's not an iPhone, it's not an iPhone", ads. Steve Jobs would never have run these.
Fast Company: Why the Apple Watch is flopping. "How did this happen? The answer may sound like heresy to those who canonize - or even merely admire - Apple's designers. What if the Apple Watch, for all its milled and woven metals, all its appearances on the catwalk, isn't actually all that well-designed? So far, the Apple Watch doesn't seem very useful, and it hasn't proven that fashionable." I don't think it is flopping in the sense of not selling well, but I do think it hasn't changed the world. Few of my friends wear them, and tellingly, few seem to know why they'd want one.
Parenthetically, I've been wearing my 40-year-old pre-TAG-Heuer a lot more often. Sort of an anti-Apple Watch statement, I guess. And I'm still proud of my Pebble Steel...
Okay, it's time. Good night!