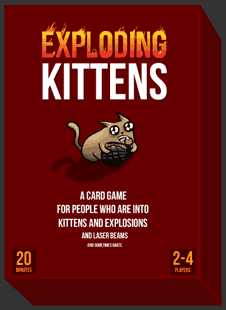 Here we have Exploding Kittens, a new Kickstarted card game from (among others) Matthew Inman of the Oatmeal. The game has raised over $1M from their target of $10K. Wow.
I'm trying to figure out, did the thousands of backers want the game, or the perceived coolness of being part of the Kickstarter?

[Update on 1/25: 97,000 backers and $3.8M raised. Wow.]
On the eve of the State of the Union address (#SOTU), Richard Epstein notes ObamaCare's Slow Death. "The results are now clear, the Affordable Care Act has done nothing to unravel the past mistakes that in large measure were attributable to excessive regulation and transfer payments."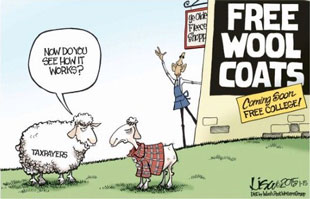 This cartoon illustrates the mechanism perfectly :)
With the annual Davos Economic Forum on the horizon, this observation: "it turns out that global warming causes private jets." Via Instapundit, who asks (as I do!), "where's mine"?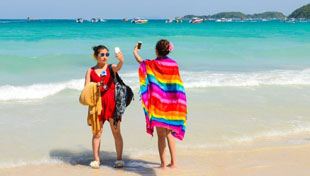 Smile! Next up from Blade incubator, a startup to "solve" digital photos. Interesting, but the article doesn't actually say what "solve" means, or what they perceive to be the problem. I think finding digital photos once taken is a big opportunity, a perfect application for visual search...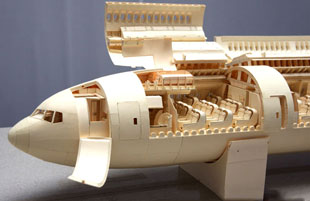 Excellent! Five foot long Boeing 777 replica made from 2,000 pieces of manila folders. Wow. Just when you think you've seen it all...