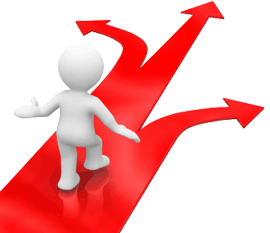 Tonight we had an old friend and his new wife over for dinner. It was maximally nice; he's a great guy - still ... hasn't changed one bit (well okay maybe he's a *bit* older :) - and it was great to see him again. We met in college - yikes, thirty years ago - and aside from a couple of reunions haven't see each other or even kept in touch since. So it was nice to spend a few hours catching up, hanging out, and talking about our lives in the interim; wives, kids, jobs, houses, travels...
The thing is, I've had a most eventful life. An amazing life, really. ("How did I get here"?) And so has he. And yet our lives have been *so* different! He's traveled around a lot; all over the U.S., lived in London for a while, and now lives in Riga. (His new wife is Russian!) I've stayed put, in fact I now live about 40 miles from where we met at college. He's had a variety of jobs and now works for himself; has his own one-person business. His office is his laptop; he can live wherever, go wherever, do whatever. And he does!
It made me think; old friends always make me think, the older I get the more old friends I have, and the more they make me think :) Would I swap lives? I doubt it... the grass is always greener. We're different people, and I do have an amazing life. But it makes you realize, there are so many roads to choose between, so many paths to take. How do you know if your path is optimal? How do you even judge?
Anyway it was great to see him.