Making a filter pass after a great day. Today Aperio celebrated it's 10th birthday (10! how cool is that!) and we had a nice BBQ and speeches and a little performance from the Frozen Sextions, our house band (who are BTW really good). It was also a productive day, and I swapped a team dinner for a bike ride. I will have to get back in the saddle soon :) meanwhile...

This is way cool: Breaking News Online, how one 19-year old is shaking up online media. A classic Christensenian attack from below...
And in the same vein, Dave Winer is rebooting the RSS cloud. "In the early days of RSS, we had the idea that instantaneous updates would be the next step. That was 2001. It took a little longer than we thought, but now with 'realtime' as the Next Big Thing, it's time to reboot all that lovely stuff." As well as RSS works, you would have to say the polling aspect is not a strong point. Some kind of interrupt scheme would be great.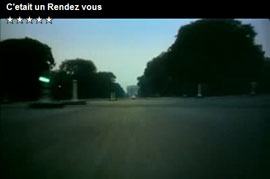 Jason Kottke: what fast looks like. I've seen the classic C'etait un Rendez vous before, but I never tire of it; a Mercedes 450SEL flying through Paris in the early morning at 120mph, 9 minutes' worth in one take. Whew. (The sound is wonderful too...) There are some other great examples here of what fast looks like; Mark Cavendish is not included :)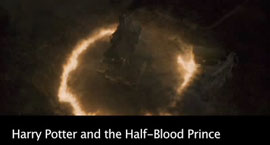 It seems the about-to-be-released sixth Harry Potter and the Half-blood Prince is getting rave reviews, with everyone laying stress that it is qualitatively different from the others which came before. I loved the books and the first few movies, but have sort of lost interest, guess it's time to get back into it...
Om Malik: Meet Google, your phone company. Hello, I've been expecting you... welcome!
From the WSJ's Daily Startup: Any liquidity is good liquidity. I found this interesting:
Entrepreneurs shouldn't focus on the valuation when negotiating a funding deal, says Jeff Bussgang of Flybridge Capital Partners. The more important factor is what his firm calls the "promote," which is the founding team's ownership percentage multiplied by the post-money valuation. "It represents the $ value in the ownership that the founding team is carrying forward after the financing is done," writes Bussgang, who neatly describes the significance of this calculation….
I love this: TheScientist asks "are trees evolving to start fires?" Roll that around in your brain a little... you could see where it might be a good strategy. Evolution is smarter than you are :)
FREE is now Free - on the Kindle! Yay, downloading it *now*.
Awesome! Microsoft is posting seven lectures by Richard Feynman online. If you have never heard him speak, check these out; he is amazing.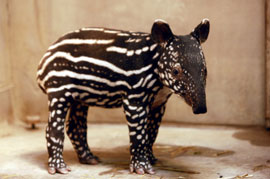 ZooBorn of the day: a tiny Tapir. Whoa.