Happy Father's Day to y'all; and yes, I did have a very nice one, thank you for asking. We went out to brunch (pigged out rather seriously - all you could eat ice cream!), hung out by the pool, and otherwise did very little. I managed to do some fatherly things like fix pool rafts and inflate them (!), and gave a respectable account of myself in a few squirt gun fights. The less said about the bird nest I found in the pool toy storage chest, the better.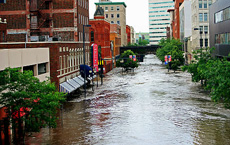 TigerHawk on Iowa's Katrina. It seems to be under-reported, but there's a massive flooding crisis in Eastern Iowa, with a good bit of Cedar Rapids under water... not everyone is having a happy Father's Day, unfortunately :(
AlterNet: How Breast Cancer Became Big Business. "Since 2002, the group Breast Cancer Action has promoted its 'Think Before You Pink' campaign. It's fighting 'pinkwashing,' which is when corporations try to boost sales by associating their products with the fight against breast cancer. Pinkwashing is a form of slacktivism - a campaign that makes people feel like they're helping solve a problem, while they're actually doing more to boost corporate profits. Pinkwashing has been around for a while, but is now reaching almost unbelievable levels." Huh, very interesting... as they say, please read the whole thing...
My company Aperio has joined the fight against breast cancer, not only with our products and services which help cancer researchers and pathologists, but also by joining the American Cancer Society's Relay for Life campaign. I spent part of tonight happily designing a team tee-shirt - modeled at left (thank you, zazzle.com) - and no, sorry but they will not be pink :)
So Alejandro Valverde won the Dauphiné Libéré, congratulations to him, with Cadel Evans second and Levi Leipheimer third. They were the favorites going in and would be the favorites for the Tour de France too, except of course Levi won't be there because Astana have not been invited. Which leaves Valverde and Evans as the favorites. Others might include Damiano Cunigo and Kim Kirchen, both presently competing in the Tour de Suisse...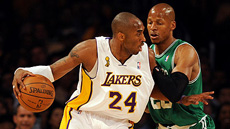 Yay, Lakers! They won game 5 today at home, staving off a Boston win on their floor, and earning them a chance to play two games in Boston. It should be pretty interesting. One more Laker win sets up a winner-take-all game 7. Whew.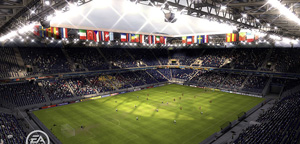 So I'm not a soccer fan - at all - but now that Holland have defeated Italy and France and are favored to win Euro 2008, I'll be watching closely. Two things about watching soccer, first, it is a really simple game (even a total non-expert like me can follow it), and second, it looks really great in HD. The wider screen format really suits this sport, because you can see more of the field at a time, and so can see all the movement away from the ball. Beautiful.
Daniel Dilger has posted a long missive about Apple's SproutCore JavaScript framework. Daniel suggests that this is Apple's answer to Flash, Silverlight, and other client-side development technologies, and that instead they'll be creating more and more Cocoa-like APIs on the client for JavaScript development, enabling rich web apps with nothing more than AJAX. I don't know enough to comment, but this seems pretty important. It is true that Google have built a whole Office Suite with nothing more than AJAX, and Apple's latest MobileMe apps seem pretty cool, too. Maybe there really is no need for a client-side runtime other than JavaScript.
Speaking of which, John Gruber asks the iPhone 3G upgrade question. One thing worth noting in this regard: there is more to 3G than higher speed, it also enables concurrent voice and data. This allows the "always-on-ness" which makes Blackberrys so compelling. I've found a qualitative difference since upgrading from my Treo 650 to a Centro, because now my email inbox is always current.