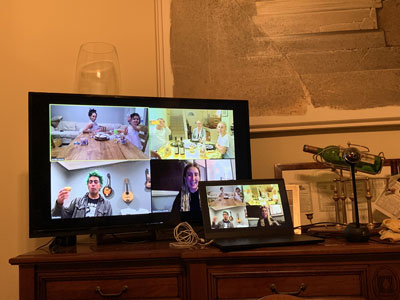 Hey y'all ... Happy Virtual Easter! Like me, you probably Zoomed (or Skyped, or Facetimed) your family and friends, and I hope you were able to get some of the pleasure and joy of being together. Truly a weird time, and one we will all never forgot.
I must report, the rack of lamb was not virtual, and was most excellent :)
Health Care Blog: the Tipping point for Telehealth. "Many ways of doing business will change forever after the experience of the COVID-19 pandemic, and health care, too, will never be the same." Amen.
WSJ notes: ICUs leverage remove doctors and telemedicine to manage Coronavirus deluge. "Physicians and nurses at many of the country's largest hospital systems are leveraging a decades-old technology in new ways... Generally known as 'tele-ICU,' this two-way bedside video is sort of like FaceTime or Zoom. The difference is that it typically adds a host of other technologies to videoconferencing, in order to connect critically ill patients in hospital ICU beds with teams of doctors and nurses who specialize in delivering care to the sickest, even when those teams are miles or even whole states away."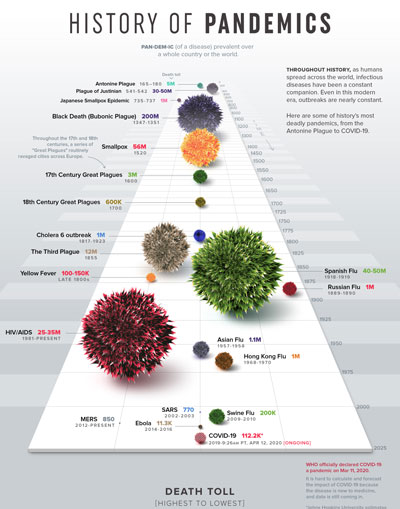 A month ago I shared this graphic from the Visual Capitalist comparing the deaths due to Covid-19 to other pandemics. They update it daily; at that time the toll was 4.7K people; now it stands at 112K. Still catching the Swine Flu of 2009-2010 which kills 200K people, but getting there quickly.
The Origin of the Wuhan Coronavirus. No, not from the market. View it and make up your own mind, but they sure make a case.
As benefits being leader of the US during a crisis, President Trump has been holding daily press briefings. The "journalists" present beclown themselves. Allie Beth Stuckey: Every. Single. Coronavirus briefing is like this. Sadly, true.
How DuckDuckGo makes money without tracking you. "It's actually a big myth that search engines need to track your personal search history to make money or deliver quality search results... search advertisers buy search ads by bidding on keywords, not people." -- Gabriel Weinberg, founder and CEO.
This I love: Every moon in our solar system, ranked. The top 26, quite a collection. Of course our favorite Titan is #1, but can you guess #2?

Apropos: Trump signs executive order to support moon mining, tap asteroid resources. Who will be the first to take advantage?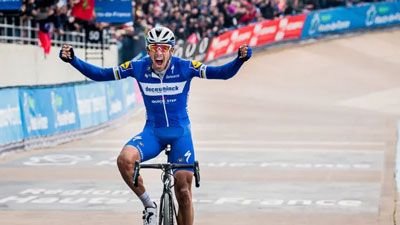 With Paris-Roubaix cancelled this year (well, delayed for now, but, you know), Velonews revisits Philippe Gilbert's masterful win last year. I love this sort of inside insight, cycling is sooo tactical.
Onward... I hope you have a great week sheltering in place, and that we won't have to do so too much longer!