| | |
| --- | --- |
| Le Tour 2014, rest day 2: movie + thoughts | |
The Tour de France 2014 rests again today. Left are three mountain stages in the Pyrenees, a transition stage, and a time trial left before Sunday's parade / sprint to Paris.
It seems like Vincenzo Nibali is a lock to win. But the rest of the podium and top ten is up for grabs, should make for some exciting racing. Peter Sagan has the green jersey sewn up. But the polka dot jersey competition is tight (tied!) between Joaquim Rodriquez and Rafal Majka, and the white jersey is up for grabs between Romain Bardet and Thibaut Pinot, who are also battling for top French rider and ... perhaps most importantly ... fighting to be the first Frenchman on the podium since Ricard Virenque in 1997. Add to that Tejay Van Garderen sitting in fifth, and riding stronger every day, and Bauke Mollema lurking in seventh, and Rui Costa ... well there's a lot of racing left. (Update: Rui has dropped out due to pnemonia! Rats)
It already seems a long time ago but remember stage 5, which retraced the Paris-Roubaoix route over the cobbles in the rain? Want to see it again, from the handlebars of a rider? Check this out:
Wow. And Onward!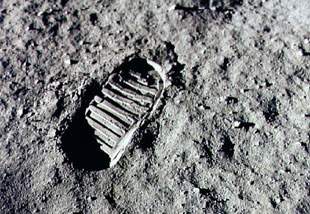 45 years ago today, the footprint heard around the world ... leaving a lasting impression on the human race. Our first step off our own planet. Pretty hard to look at that picture without feeling chills.
Jason Kottke has assembled a page where you can watch live coverage of the landing, as reported on CBS by Walter Cronkite. Hard not to feel nostalgic for real news reporting as well as the seriousness of purpose and magnificent engineering that led to this accomplishment. Yay!

Buzz Aldrin wants to know, where were you back then?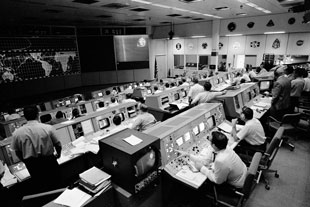 Of course the lunar landings were the epitome of a team accomplishment, but no doubt there were brilliant engineers making significant individual contributions. I always think the team sets up the individual, but can never take her place. Have we reached the end of 'genius'? Looking around me, I don't think so...
Heh: selfies are awesome. "I take a lot of selfies. You know why? Because I'm fucking adorable."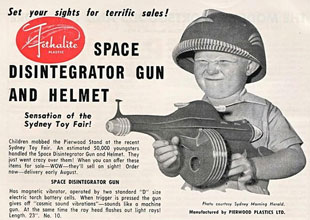 Those were the days: space disintegrator gun and helmet. I feel like I'd want one of those right now (and yeah, I'd take a selfie with it :)
Scott "Dilbert" Adams: the user interface to reality. "Today when I hear people debate the existence of God, it feels exactly like debating whether the software they are using is hosted on Amazon's servers or Rackspace." Both subjects certainly prove strong feelings!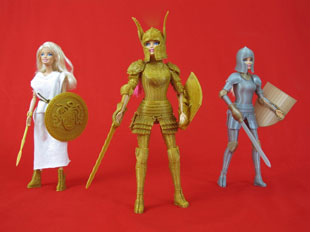 The perfect use for a 3D-printer: making Barbie armor! Wow, this is genius. I wonder if we could print her a disintegrator gun?
Meanwhile another great use: 3D-printing ice cream! I am not making this up. Where do I get one? (This happened at MIT, I hope my Caltech brethren are paying attention.)
Oh, and this company lets you print selfies on toast! Seriously. Just when you think you've heard it all...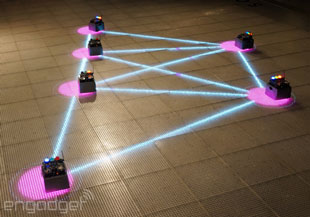 Robot swarm descends on NYC's museum of math. Excellent.
Weird to think the compute power of these little robots probably exceeded that of an Apollo space capsule, right?
An article in Salon (!) examines the recently announced Tesla Model 3. Less expensive, and with a range of 200+ miles, this could be the mainstream electric car everyone has been waiting for. We'll see... I haven't seen any pictures of this car yet, only rumors and mockups.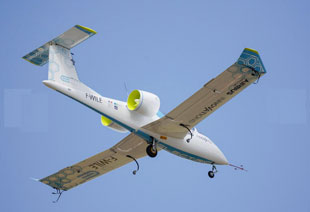 Also electrifying: Airbus' shows off its largest (A308) and smallest planes at the Farnborough air show, including a new electric "jet". How cool is that?
Apparently Airbus sold 496 planes for $75.3B at this show. That's a pretty successful exhibit. Whew.
I'm going to have to work on this: how to get ahead by speaking vaguely. Fortunately among our political leaders there are many good examples :)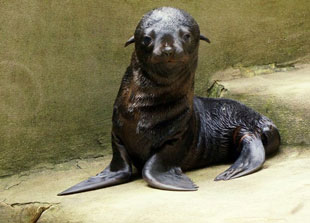 ZooBorn of the day: a little South African fur seal pup. Aww, he's so cute!
(but probably, a lot oftrouble :)
| | |
| --- | --- |
| Le Tour 2014, stage 15: Kristoff wins transition stage as break caught with 20m to go | |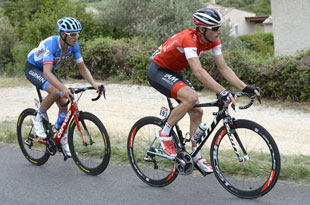 Argh! These transition stages can be nail-biters; today on Le Tour featured a long flat run through Provence, with a dead flat sprint into Nimes. A stage for Marcel Kittel or Andre Griepel for sure, right? But then a two-man break nearly ... nearly! ... got away, as the peloton's chase was slowed by rain and roundabouts. Jack Bauer and Martin Elminger rode hard all day and at first it seemed they would surely be caught, and then it seemed they would make it to the finish! But heartbreakingly they were caught, with 20m to go... and Alexender Kristoff led the field sprint across the line. Whew.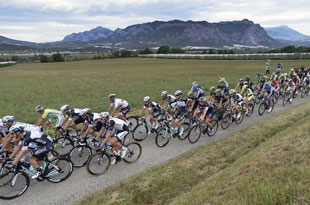 Tomorrow is the tour's second rest day, and then Tuesday the race resumes with three stages in the Pyrenees!
| | |
| --- | --- |
| Le Tour 2014, stage 14: Majka triumphs, GC solidifies | |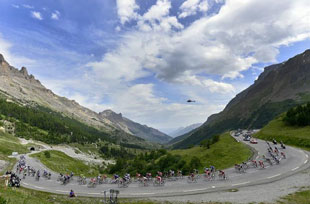 Today's second Alpine stage of the 2014 Tour de France provided more climbing fireworks. Rafal Majka survived three tremendous climbs from a seventeen-man break to win, after finishing second yesterday. He is giving team Tinkoff-Saxo something to celebrate after losing leader Alberto Contador back in stage 10. Vincenzo Nibali added to his overall lead by finishing second, and the rest of the GC compacted and solidified... Alejandro Valverde is still second (now at 4:37), Romain Bardet is till third (4:50), also in yellow, and also the top French rider, Thibaut Pinot is still fourth (5:06), and Tejay Van Garderen is still fifth (5:49) after another strong ride in the mountains.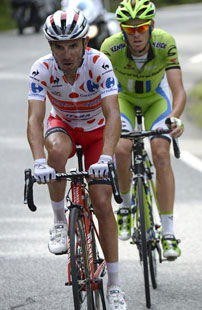 Meanwhile Joaquim Rodriguez recaptured the climber's polka dot jersey by taking all the early climb points (including leading across the top of the Col d'Izouard, and claiming the prize for the first rider over the highest point of the tour). He is now tied with Majka, and that might be an interesting competition when the Tour reaches the Pyrenees. Another interesting competition is the best young rider, between Bardet and Pinot, who are also battling for a podium spot and ... best Frenchman!
Tomorrow is a long transition stage (aka, watch out for Marcel Kittel and Andre Greipel), and Monday is the Tour's second rest day. After that ... the Pyrenees for three days! Stay tuned.
I've been happily working away on my new company, watching Le Tour and the World Cup, but meanwhile in the real world, things are not good. In fact, they're very not good.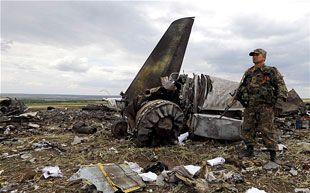 Of course this morning's tragedy was not good; pro-Russian militants in Ukraine shot down a passenger jet (or possibly, the Russian military). Depending on your point of view, this was an isolated disaster, a mistake, or an unfortunate consequence of letting the situation in Ukraine escalate into badness.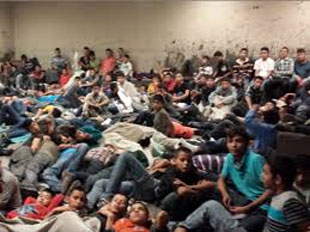 But there is a lot more which is not good. Our President is refusing to enforce our immigration laws, exacerbating an already difficult situation. I'll have more to say about the need for having borders and restricting immigration, but I'll just note that few of us would let strangers come and live in our homes, no matter how sympathetic we might be to their plight.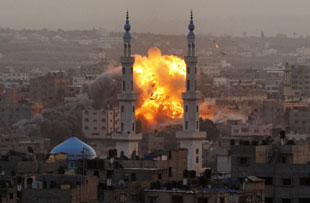 Broken US foreign policy is also responsible for another slow motion train crash, the situation in Gaza, which has unfolded with brutal moral clarity. That anyone thinks the Palestinians can govern themselves after the ongoing disaster there is difficult to imagine, and that anyone blames Israel for defending themselves against senseless aggression is even harder.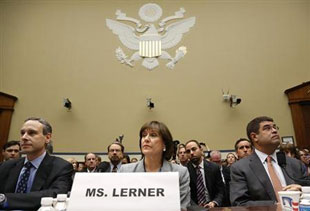 This has happened against a backdrop of incredible news about our government: spying on civilians, spying on foreign governments, IRS subversion and lying, and a general disregard for the law.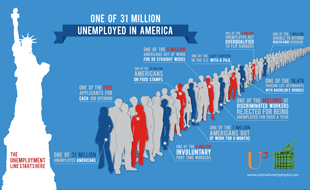 And the economy? We pissed away $7B for a stimulus which expanded our government tremendously but did little to actually stimulate anything; unemployment remains high, our economy remains stagnant, and we have an incredible new debt load to service. The bill for Obamacare has yet to be paid, and the Medicare time bomb will soon explode.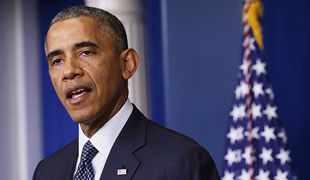 I'm generally optimistic and under-react to things, but it is hard to disagree with Victor Davis Hanson: in Obama's America "scandals now come so fast that each new mess makes us forget the previous one". Let's hope we all don't forget how this all unfolded the next time we visit the ballot box.
| | |
| --- | --- |
| Le Tour 2014, stage 13: Nibali wins on HC final climb, solidifies hold on yellow | |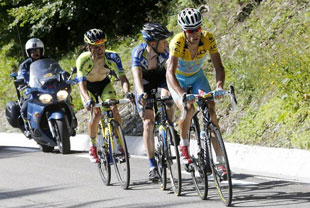 Stage 13 of Le Tour 2014 was the first "real" mountain stage, with a Cat 1 hors d'oeuvre 40K out and a 20K HC final climb to the finish. It promised some interesting GC dynamics, a decanting of the contenders to determine who was really in to finish on the podium, and it did not disappoint. When the dust settled Vincenzo Nibali won the stage and solidified his hold on the yellow jersey, overtaking attackers Leopold Konig and Rafal Majka on the final ramps to the finish. Alejandro Valverde ended up second (3:37) with best young rider Romain Bardet in third (4:24). Thibaut Pinot and Tejay Van Garderen now round out the top five.
| | |
| --- | --- |
| Le Tour 2014, stage 12: Kristoff nips Sagan on another lumpy day; GC unchanged | |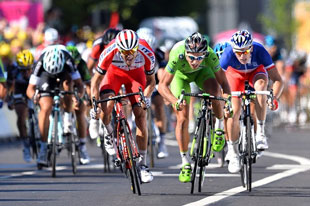 Another lumpy day, another chance for Peter Sagan to win a stage, and another disappointment for him as Alexander Kristoff barely beat him to the line in the final sprint. Behind them a tired peleton continued to recover with the GC unchanged. It might have been the least eventful day so far in what has been a most eventful tour, marking the overall halfway point.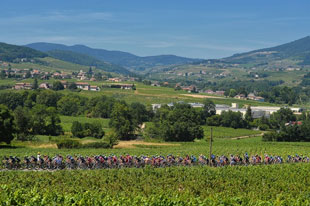 And it gets more interesting from here, as we have the first real mountain stage in the Alps tomorrow, ending with an HC climb to the finish. Yippee.
[ Le Tour 2014: all posts | index ]
| | |
| --- | --- |
| Le Tour 2014, stage 11: Gallopin nips Sagan on a lumpy day; Talansky survives | |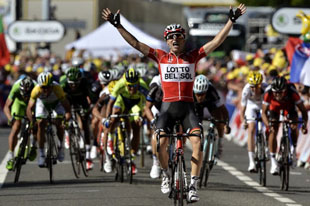 Stage 11 of Le Tour 2014 was a lumpy ride along the Franco-Swiss border, with four minor climbs near the end. Everyone figured it would be a stage for Peter Sagan, and it was, but Tony Gallopin powered out from a late break to win by a whisker, leaving Sagan frustrated again.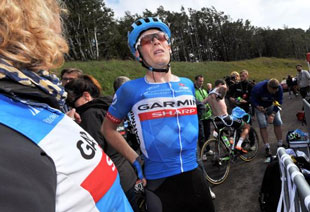 The GC was largely unchanged, but a big story of the day was Andrew Talansky's desperate battle to finish inside the time limit, still suffering badly from a series of crashes. He barely made it - yay! - and was cheered across the line by a crowd which waited over 30 minutes after the leaders had finished to cheer him on - yay! - but whether he'll be able to continue is doubtful. And his GC hopes have been dashed entirely.
Tomorrow's stage 12 will be a bit more of the same: more lumps, four more climbs, and another chance for Sagan. Stay tuned!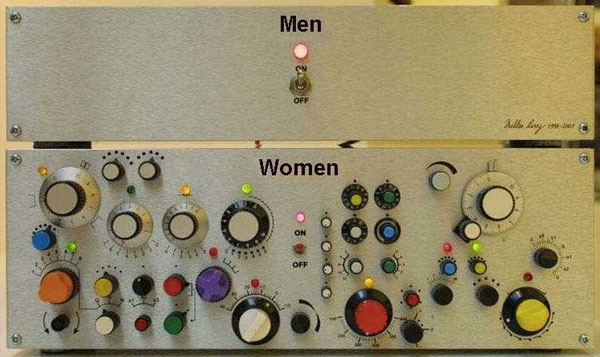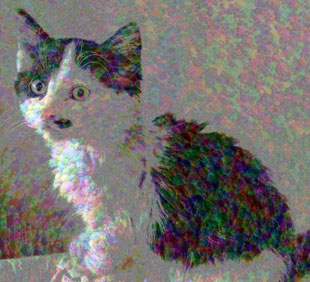 We people are pretty visual creatures, even when talking about abstract concepts we "visualize them" to gain insights. I was thinking back to the idea of visualizing algorithms, and reflecting on how much it helps with insight and communication. All the more reason to have great visual search :)
The picture at right has been "kernelized" by eyesFinder's Vector Quantization algorithms, breaking the image into little circular regions. I've found this visualization is a great way to share how the algorithm works, even if the underlying math is hidden. Oh, and please click to enbiggen for the full effect.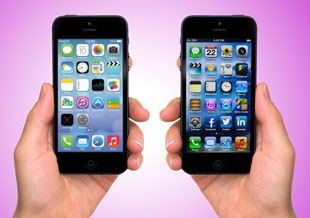 After giving IOS 8 betas the old college try, I've fallen back to IOS 7.1.2. IOS 8 is simply too buggy, there are too many things that don't work. And sadly it isn't any better; I was hoping Apple would retrench on some of their UI stupidity and go back to buttons that look pushable, sliders that look slidable, etc. I totally wish there was a supported way to fall back to IOS 6. I fear this "flat look" is going to be with us for some time to come, despite being both uglier and harder to use. I've mentioned before, I have an original iPad running IOS 5 which I use from time to time, and every time I pick it up I wish we could have that look and feel back.
Apropos: the best way to get ideas is to suffer with something that doesn't really work. Amen. IOS 8 has given me a lot of good ideas :)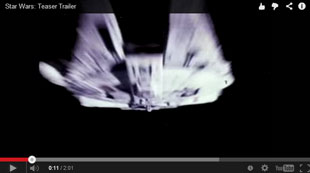 Wow, the first trailer for Star Wars, in 1976. I remember exactly where I was when I first saw it - my room at college - and I remember exactly my reaction - I must see this! Never mind the crappy non-CGI spaceships... they had me at hello. Excellent.
Microsoft's CEO needs a new editor. "Tortured statements from CEOs mean one thing: I have something to hide." Um, yeah. This is one of the things we liked about Steve Jobs, when he had something to say he just said it. Oh, here is a translation.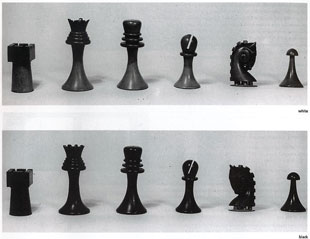 Awesome: 3D-printable version of Marcel Duchamp's art deco chess set. I love that we can do this sort of thing now, and so easily.
Ah, but is it cooler than my 3D-printable Voronoi chess set? I don't know...
Dave Winer: comparing APIs. "I just spend 3 months wrangling with the current Twitter API, and got more or less the same functionality from Facebook in four days." I feel like Twitter never really wanted third-party adoption, while Facebook early-on realized it was a huge key to growth.
Also from Dave: Why doesn't Google have a Share This Search button? Great question. eyesFinder will have one :)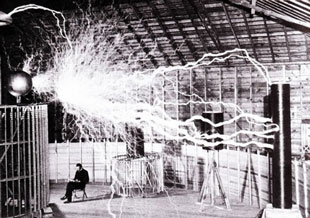 Elon Musk donates $1M for new Tesla museum. Excellent. The Oatmeal strikes again!
I hope they get Arc Attack to play at the museum's opening :)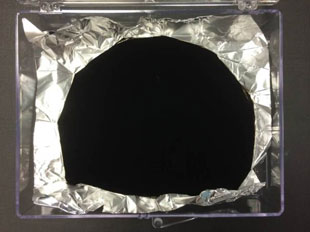 Scientists claim creation of blackest black yet. Hmmm... this is tough to visualize :)
Does anyone outside of silicon valley want a smartwatch? Good question. I've been wearing my Pebble Steel off-and-on for the past week, and I kind of like it. I wish it looked cooler, but the functionality is pretty nice and occasionally even rises to "useful".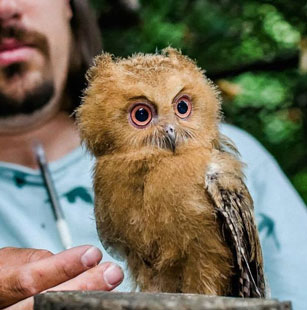 One of my favorite ZooBorns ever: a Scops Owl chick. He looks like trouble :)
I have to say that of all the blogs to which I subscribe, ZooBorns most consistently puts a smile on my face :)
| | |
| --- | --- |
| Le Tour 2014, rest day 1: pics and thoughts | |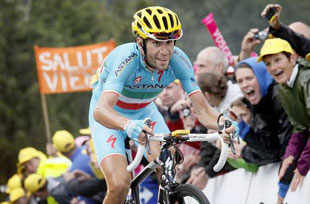 We've [finally!] reached Le Tour 2014's first rest day, and what's left of the Peloton must be quite grateful. In sheer numbers this tour hasn't necessarily been more brutal than others, but seeing so many top riders like Mark Cavendish, Andy Schleck, Chris Froome, and Alberto Contador crash out has been amazing. It leaves the field clear for Vincenzo Nibali to win - doesn't look like anyone is going to challenge him (assuming he makes it!) - but it also clears the field for a bunch of contenders to finish on the podium. And most of the big climbs still lie ahead. Should be great.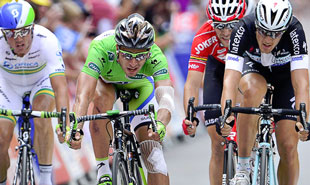 Other interesting subplots include Peter Sagan - he's got the green points jersey pretty well locked up, but will he win a stage? And Roman Bardet and Thibaut Pinot compete for the white best young rider jersey, as well as top Frenchman and possibly first Frenchman to be on the podium for many years. And Joaquim Rodriquez' pursuit of the polka dot climbers jersey.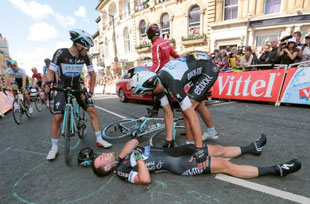 Mark Cavendish crashes out in stage 1 ... did not win any stages this year, leaving the sprints for Marcel Kittel and Andre Greipel.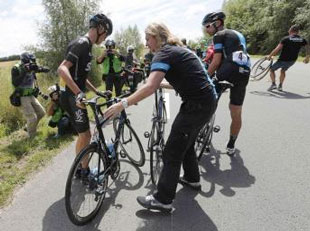 Chris Froome crashes out in stage 5 ... didn't even make it to the cobbles.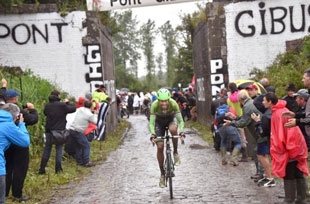 Lars Boom wins stage 5, an iconic Paris-Roubaix stage in the rain over cobbles.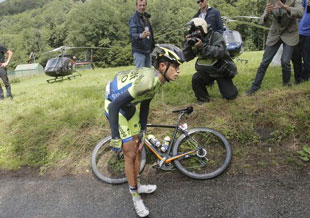 Alberto Contador crashes out in stage 10 ... didn't even make it to the high mountains.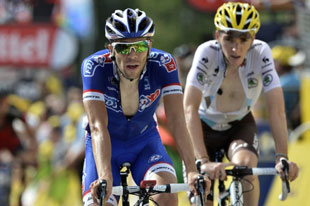 Thibaut Pinot and Roman Bardet battle for the white best young rider jersey, and best Frenchman, and the podium!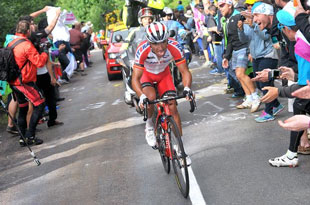 Joaquim Rodriquez looking good for the polka dot climbers' jersey.
Cheers ... the Tour resumes tomorrow, with two lumpy stages which might see breakaways get clear, and then later in the week two serious mountain stages in the Alps.
| | |
| --- | --- |
| Le Tour 2014, stage 10: Contador crashes out as Nibali takes the queen stage and regains yellow | |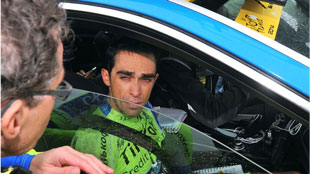 Aw, man! First Chris Froome and now Alberto Contador have crashed out of the 2014 Tour, leaving Vincenzo Nibali as the last favorite standing. Stage 10 was always going to be one of the toughest in the whole tour, with seven categorized climbs and two Cat 1s near the end, but add serious rainstorms and a lot of competition going into the rest day tomorrow, and it was wild. Joaquim Rodriguez animated the early break, taking all the climbs in successful pursuit of the climbers polka dot jersey, but sadly Alberto Contador hit a pothole while descending in the rain and broke his leg, ending his tour.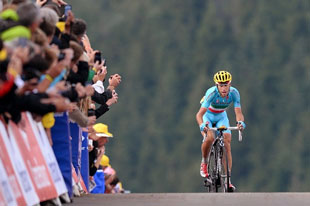 Nibali saved his firepower for the last climb and powered up the final stretch of 20% to take the stage and reclaim the jersey. At this point he's the overwhelming favorite to keep it all the way to Paris. That same climb reordered the general classification; Richie Porte now sits second (2:23), and Alejandro Valverde third (2:47). Other would-be contenders include Tejay Van Garderen, moving up to seventh (3:56) after a good day, and world champion Rui Costa now in ninth (3:58).
Tomorrow is the tour's first rest day and boy is the peleton ready for it. I'll try to to a little photo essay. And Wednesday's stage 11 is one of those bumpy stages which are tough to predict; four smaller catagorized climbs in the last 40K might let a breakaway escape, or a strongman like Peter Sagan triumph. We'll see...
One of the coolest human projects ever is Cassini, the little satellite that has been dodging in and out of Saturn for ten years now. It has beamed tens of thousands of high-resolution pictures from Saturn and its 62 (!) moons. Many of these pictures look like impossible stills from a sci-fi movie; nothing could *really* look like that, right?
Here are some of Cassini's greatest hits: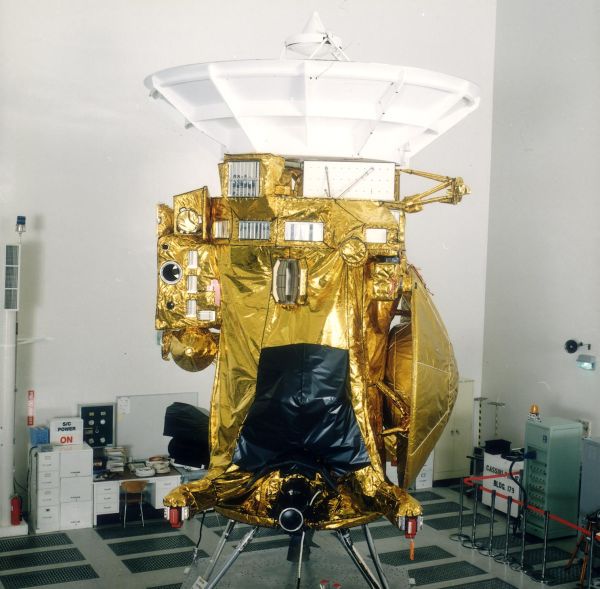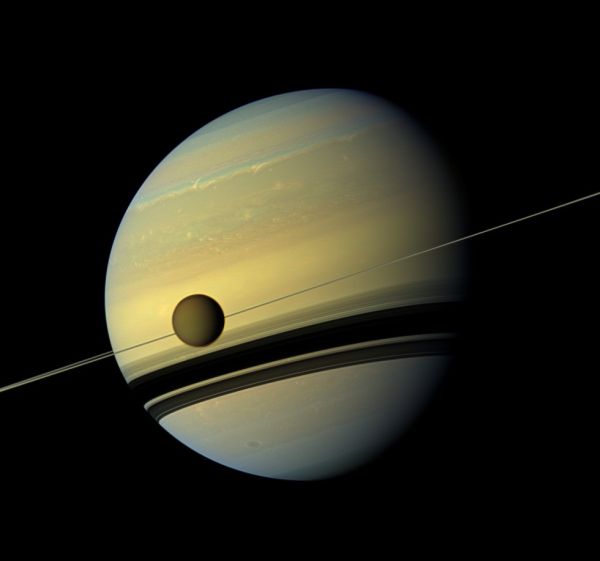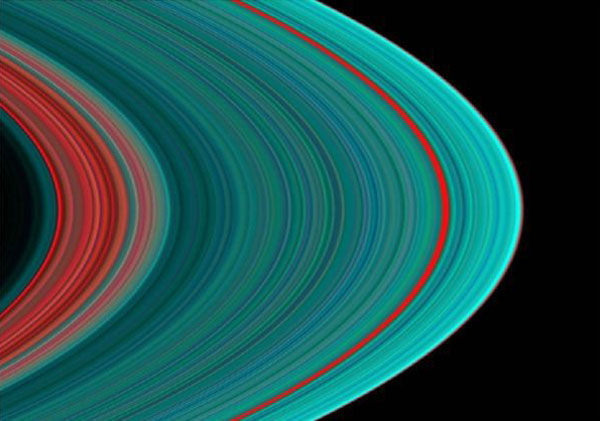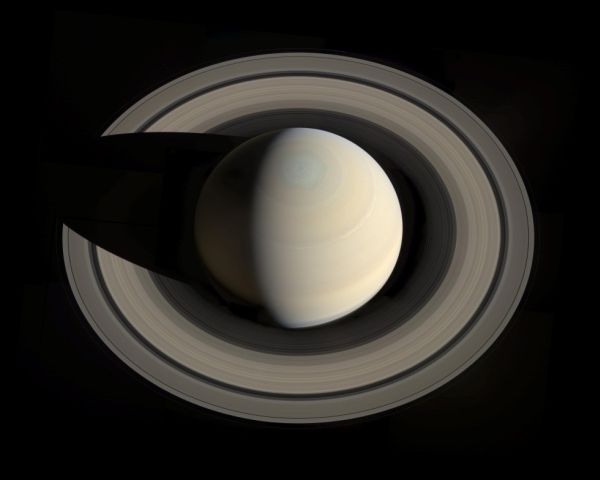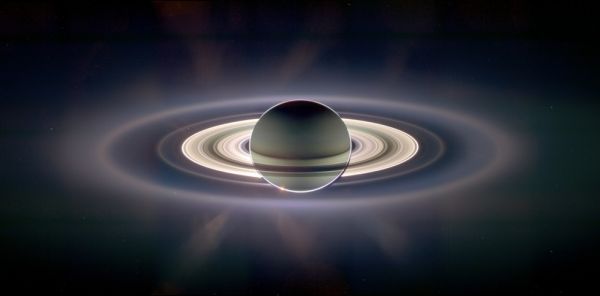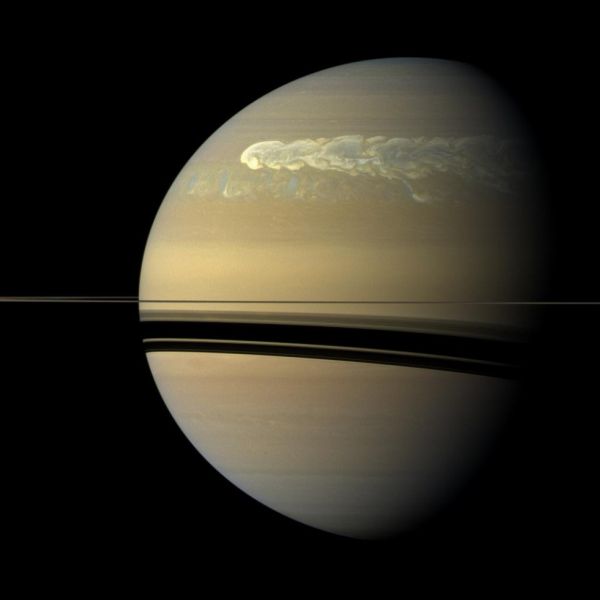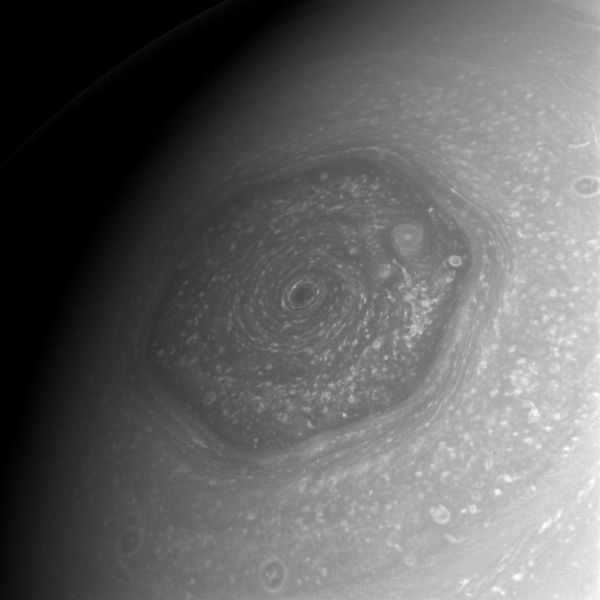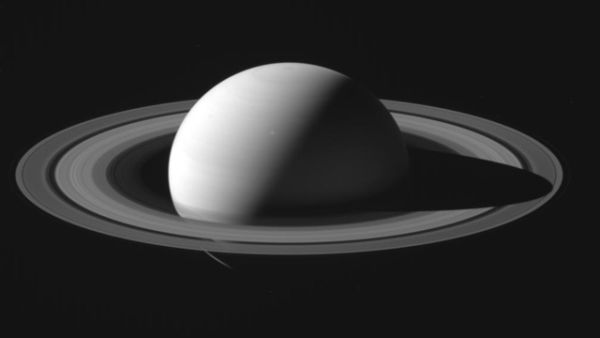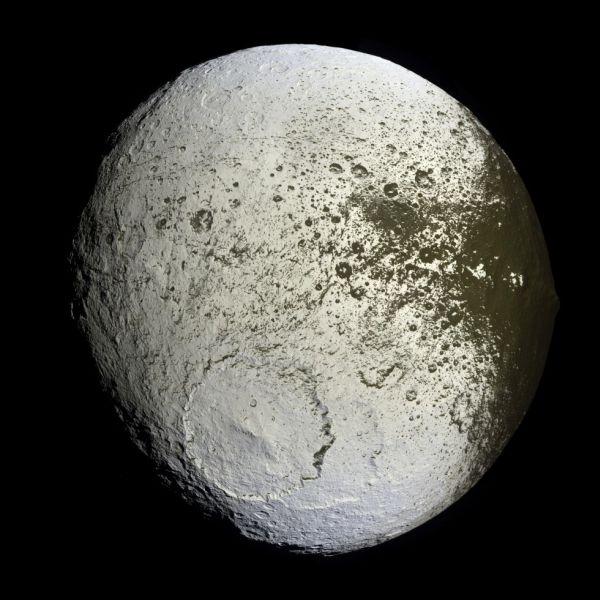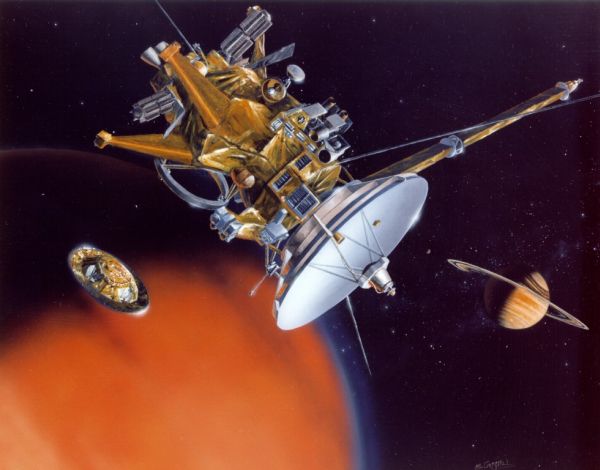 | | |
| --- | --- |
| World Cup: Germany triumphs over Argentina, 1-0... (yawn) | |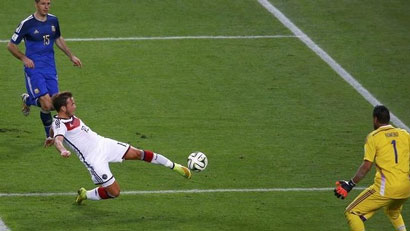 And so the German machine ground out a 1-0 victory in the World Cup final, depriving Argentina (and Lionel Messi) of glory, and depriving us viewers of any interest. (yawn) I must tell you a game in which the score is 0-0 after two hours cannot be considered all that interesting, and especially this one. The final goal by Mario Goetze was artistic, but the rest of the game was not, especially.
And so the World Cup 2014 ends. Most soccer experts will tell you it was a great world cup, with more goals and more action than previous years; for me, it was fun watching a sport I don't follow, and rooting for the Netherlands (go Oranje!), but the experience has not transformed me into a soccer fan. I doubt many others were converted either. Back to the Tour! Then Baseball. And then ... Football :)
| | |
| --- | --- |
| Le Tour 2014, stage 9: Tony Martin powers to win, as Tony Gallopin moves into yellow | |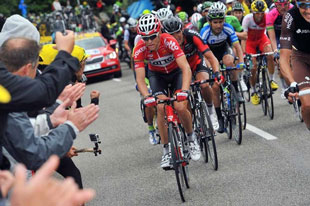 Stage 9 of the 2014 Tour was one of those interesting transition stages; plenty of climbs, but nothing too brutal, and the last coming some considerable way from the finish. With a harder mountain stage tomorrow and a finish on a climb, and a rest day the day after, the GC contenders were content to take a rest, and Vincenzo Nibali and his Astana teammates were happy to see a break of 28 riders take off. Tony Gallopin was the highest placed in that group, and ended up in yellow, relieving Astana of any burden tomorrow without conceding any time to the true contenders.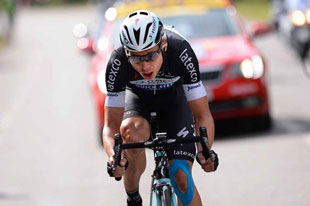 Meanwhile Tony Martin basted out early, a man on a mission, and powered to victory; even that huge break could not nail him back. I just watched him nearly win the Tour de Suisse; boy can he burn the watts. Just doesn't quite have the power to weight ratio you need to triumph in the mountains.
As noted tomorrow's stage is going to be tough; nine catagorized climbs included four Cat 1s and a finish at the top of the last one. I predict serious fireworks as Alberto Contador tries to get some time back from Nibali, and Richi Porte, Andrew Talanski, etc will battle it out in a major selection for the overall. Stay tuned!
Fairly recent posts:
| | |
| --- | --- |
| 07/21/14 10:56 PM - | |
| 07/20/14 05:10 PM - | |
| 07/20/14 11:17 AM - | Le Tour 2014, stage 15: Kristoff wins transition stage as break caught with 20m to go |
| 07/19/14 09:29 PM - | |
| 07/18/14 09:26 PM - | |
| 07/18/14 08:12 PM - | Le Tour 2014, stage 13: Nibali wins on HC final climb, solidifies hold on yellow |
| 07/17/14 11:02 PM - | Le Tour 2014, stage 12: Kristoff nips Sagan on another lumpy day; GC unchanged |
| 07/16/14 10:50 PM - | Le Tour 2014, stage 11: Gallopin nips Sagan on a lumpy day; Talansky survives |
| 07/15/14 11:04 PM - | |
| 07/15/14 10:52 PM - | |
| 07/15/14 10:42 PM - | |
| 07/14/14 11:35 PM - | Le Tour 2014, stage 10: Contador crashes out as Nibali takes the queen stage and regains yellow |
| 07/13/14 11:31 PM - | |
| 07/13/14 10:17 PM - | |
| 07/13/14 10:04 PM - | Le Tour 2014, stage 9: Tony Martin powers to win, as Tony Gallopin moves into yellow |
| 07/12/14 12:55 PM - | |
| 07/12/14 12:00 PM - | Le Tour 2014, stage 8: Kadri survives from break, Contador and Nibali assert themselves |
| 07/11/14 11:42 PM - | Le Tour 2014, stage 7: Trentin nips Sagan in the final bumps; more crashes cost more time |
| 07/10/14 11:22 PM - | Le Tour 2014, stage 6: Greipel outsprints the field in the rain |
| 07/09/14 11:57 PM - | Le Tour 2014, stage 5: wet cobbles! = first selection, Froome out, Nibali extends lead |
| 07/09/14 10:40 PM - | |
| 07/08/14 11:50 PM - | |
| 07/07/14 11:02 PM - | |
| 07/07/14 10:37 PM - | Le Tour 2014, stage 3: sprint into downtown London, Kittel triumphs again |
| 07/06/14 04:26 PM - | |
| 07/06/14 03:12 PM - | Le Tour 2014, stage 2: tough day in the hills of Yorkshire; Nibali wins late against GC rivals |
| 07/06/14 02:53 PM - | |
| 07/05/14 11:06 PM - | |
| 07/05/14 10:43 PM - | Le Tour 2014, stage 1: Jens breaks away, Fabian attacks, Kittel wins, Cavendish crashes |
| 07/05/14 10:41 PM - | |
For older posts please visit the archive.
Home
Archive
'13 '12 '11
'10 '09 '08
'07 '06 '05
'04 '03 all
About Me
W=UH
Email
RSS OPML

Greatest Hits
Correlation vs. Causality
The Tyranny of Email
Unnatural Selection
Lying
Aperio's Mission = Automating Pathology
On Blame
Try, or Try Not
Books and Wine
Emergent Properties
God and Beauty
Moving Mount Fuji The Nest Rock 'n Roll
IQ and Populations
Are You a Bright?
Adding Value
Confidence
The Joy of Craftsmanship
The Emperor's New Code
Toy Story
The Return of the King
Religion vs IQ
In the Wet
the big day
solving bongard problems
visiting Titan
unintelligent design
Shorthorn
the nuclear option
second gear
On the Persistence of Bad Design...
Texas chili cookoff
the inflection point
almost famous design and stochastic debugging
may I take your order?
paper art
triple double
New Yorker covers
Death Rider! (da da dum)
how did I get here (Mt.Whitney)?
the Law of Significance
Holiday Inn
Daniel Jacoby's photographs
in praise of paddle shifting
the first bird
Gödel Escher Bach: Birthday Cantatatata
shining a light
Father's Day (in pictures)
your cat for my car
discovering the third quadrant
Jobsnotes of note
world population map
no joy in Baker
introducing eyesFinder