Saturday morning blogging, pre-BBQ; it's going to be a hot one. Back for the weekend in between a busy week at work, and another one coming up. I am pleased to report that being me has apparently paid off and I've achieved a nice resolution to my "situation". Whew. I'm still a bit under a cloud but time heals all.
I've tweaked my Twitter / Facebook interface a bit to implement my own URL shortener. You probably don't care, but Twitter automatically shortens any URL longer than 30 characters; they used to use TinyURL but now they use bit.ly. Well it doesn't matter what they use, I didn't want my links to redirect through anything else, so now I make intermediate links which are shorter than 30 characters and which always redirect through my site. Hopefully it will "just work" and you won't care :)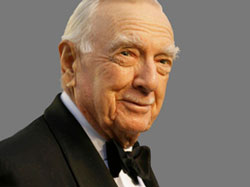 Sad: Walter Cronkite has died, the "most trusted man in America". Impossible to imagine any of today's "news" anchors receiving the same respect and adulation, isn't it? He must have been horrified by what TV News has become. And that's the way it was...

Want an example? John Gruber anoints CNN Jackasses of the Week for their incredible coverage of the 40th anniversary of the Apollo 11 moon landing; they actually lead with a story about whether the whole thing was a hoax. I wonder who their audience is, eh? Idiocracy indeed.
Philip Greenspun considers the California fiscal crisis. "The reasonable question to ask is not 'How did they run out of cash?' but 'How was this ever supposed to work?'" A question many of us are asking, unfortunately...

Steve Chapman writes some statements are inherently unbelievable. "Such as: 'I am an official of the government of Nigeria, and I would like to deposit $60 million in your bank account.' Or: 'I'm Barry Bonds, and I thought it was flaxseed oil.' And this new one: 'I'm Barack Obama, and I favor more competition in health insurance.'" Obamacare is descending into farce, going the way of Clintoncare. If they do pass this bill, we'll all be asking "how was this ever supposed to work?"

Josh Newman reports great success: "As planned, I am now thirty, in Paris with Jess, and drinking Cognac in our hotel bar." Congratulations! May 40 and 50 work equally well (as 60 and 70 and 80 and ...)

Brenda Lyons turns 40: Ahhh OK.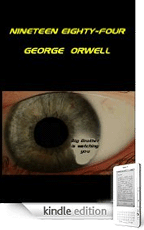 There's this weird story making the rounds, I first heard it from my Mom: Apparently Amazon are actually deleting copies of 1984 from customers' Kindles. Seems the distributor didn't have the right to sell it electronically, but they did anyway and Amazon corrected the situation by deleting the books people had already bought, and then refunded their money. Amazing that they had the capability to do that (don't turn on Whispernet!) and that they had the stupidity to use the capability, as the backlash is predictably severe.

And of course one must comment how great is it that the book involved in 1984?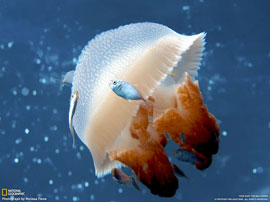 Picture of the day: A mosaic jellyfish, courtesy of National Geographic.

Are you like me, did you ask yourself "you mean National Geographic still exists"? Yes, apparently :)
It's getting crowded in space, as thirteen people were on the International Space Station at once, during a crew transition. Wonder if they had to bring their own chairs? Seriously that is amazing; the ISS is often treated as a bit of a joke, an expensive and wasteful sideshow to true space exploration, but the technology developed and validated for it is quite amazing.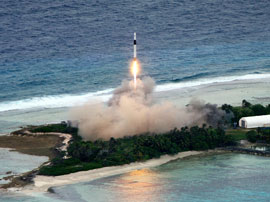 SpaceX have released a series of incredible photos from their successful launch on July 14, in which a Falcon 1 rocket placed a Malaysian communications satellite into orbit. The event itself was pretty momentous, but the pictures are cool too... check 'em out!

My favorite post of this summer has to be Summer. Those pictures of the girl beachside with a drink and that Hobie Cat just define "summer" somehow. Have a great summer weekend!