Every Cinco de Mayo is fivesday, but 5/5/5 was pretty special, and I was delighted to see (via my cool Flight archive option) that I celebrated it appropriately, ten years ago. So now it's 5/5/15, almost as cool, and I will celebrate equally appropriately, by finally telling you the other four regular solids (besides the Dodecahedron): the Tetrahedron (four triangles), the Octahedron (eight triangles), the Icosahedron (twenty triangles), and the Hexahedron (six squares, aka the Cube).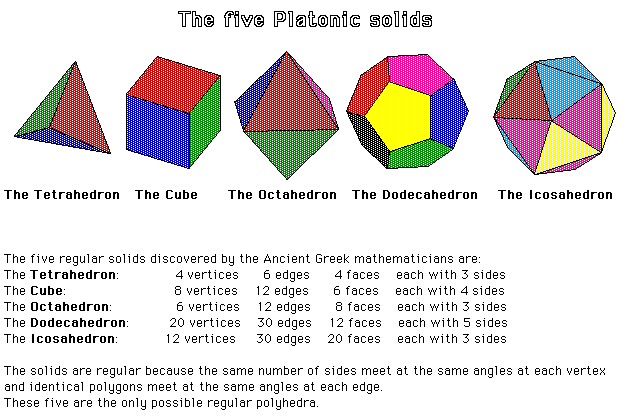 There are only five, and the largest uses five-sided faces. This is not only true here on Earth, but anywhere in our universe, and in any other universe, too. If you met an alien, you could start a conversation by drawing these five objects, and you would have something in common, as well as a starting point for counting, regardless of how many digits they might have and how they might count. The fact that we have five digits on each limb, well, that could be an evolutionary coincidence.
May the Fifth be with you!