Yesterday I rode the Solvang Century, yay! This is my ... fifth year of riding it (whew had to count my fingers) and it remains a great ride (much better with sleep; last year I managed to do it with 0:00 sleep). I haven't done a century+ ride in some time, and it showed; I am in good shape, but not great shape for riding, I've been working out more and riding less, and I felt stronger but had less endurance. Need both :) I did manage to do it in 5:42, and 6:15 elapsed; I skipped the first couple of checkpoints to stay in pacelines and it speeded my ultimate elapsed time (I didn't rest as much) but it slowed my ultimate riding time (I got tired). So be it.
Here's the route, the usual with a few tweaks, an even 100 miles this year with 5,200' of climbing: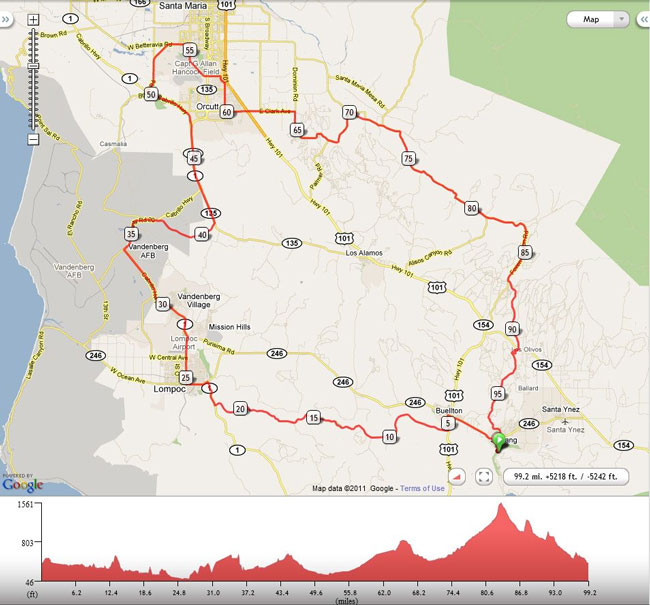 Of course a highlight is always the first leg on Santa Rosa Road through the Santa Rita Hills; yesterday there was some chilly "sea smoke" in the air, and here is my obligatory shot of the Sea Smoke vineyard, the source of the finest Pinot Noir in the world: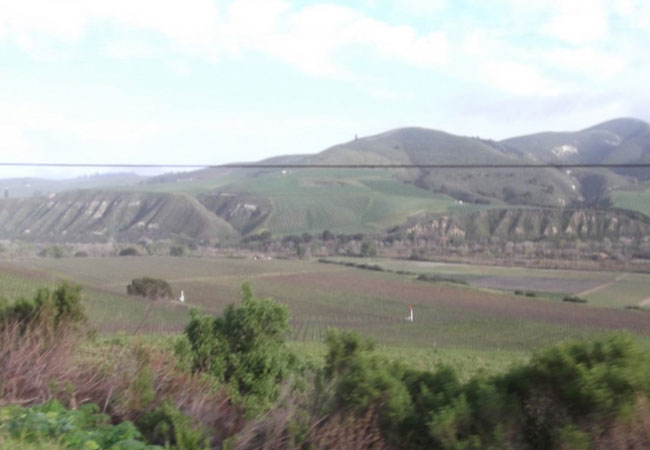 This is the view I had for much of the first 66 miles, up through the third checkpoint; this was a great paceline, but these guys were mean and fast and it was hard to hold a wheel. I knew if once they dropped me I would never get back on. Whew.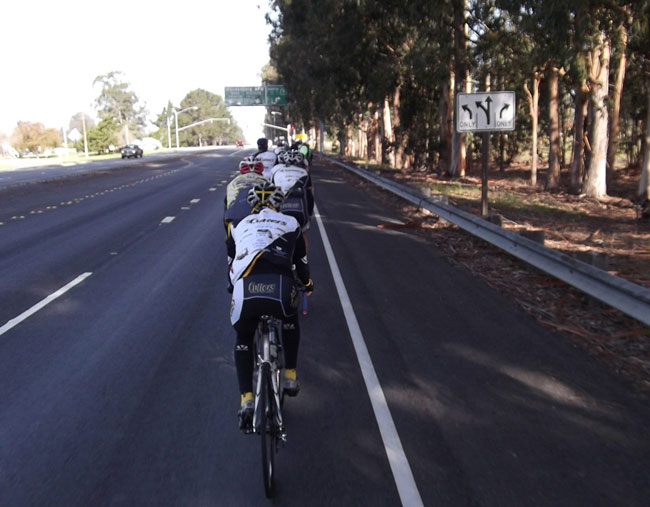 The final climb into Foxen Canyon is always a treat; here's a field of some grand old vines soaking up sun, they just don't make 'em this way anymore...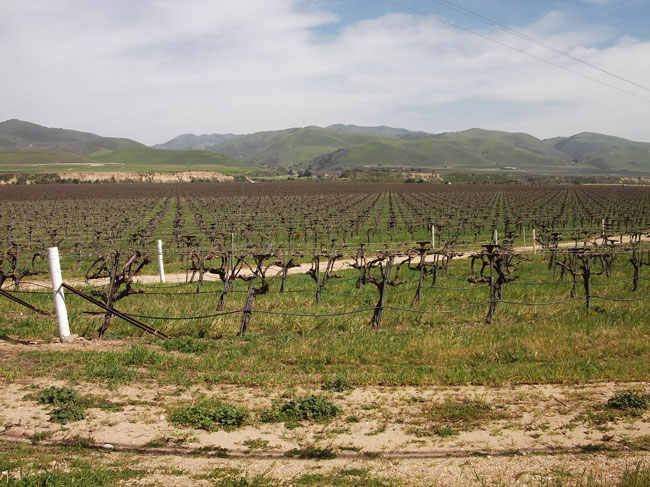 After Foxen Canyon there is the little legbreaker up above Firestone vineyard, and then up into Ballard Canyon; here I am at the top, ready to blast down through the canyon (and enjoy that new road surface, yay!)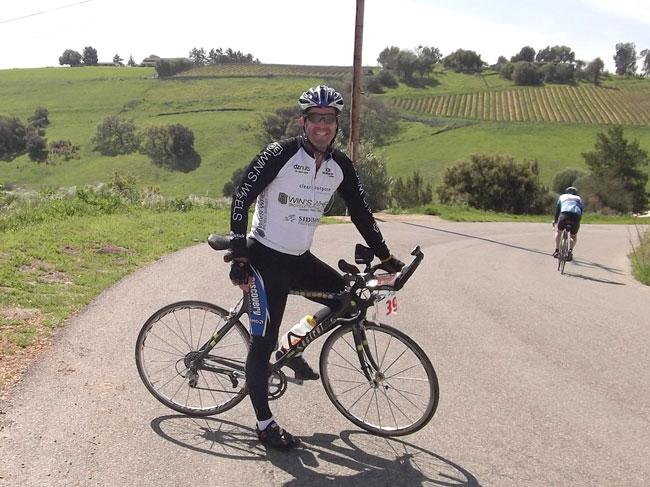 All in all a great day, especially so since there was much on my mind, and it gave me some good think time. I am already looking forward to the Solvang Double ... in two weeks!