| | |
| --- | --- |
| Solvang Century, x4: in 5:45 on 0:00 sleep | |
Yesterday I rode the Solvang Century, for the fourth time. That's the most I've ever ridden a single event; I first rode it back in 2007, before I was really into riding Centuries and such... at that time just finishing was my goal, and I was most proud of myself for having done so. I've since moved on to various "ultra" events but I still enjoy Solvang; I enjoy having 4,000+ riders on the road, and the little towns in Santa Barbara County's wine country, and now I pretty much ride it for time. This year I managed to ramp up the difficulty factor by returning from New York Friday night on a late flight which was delayed into becoming a red-eye; for the record it took me 6:43 elapsed, 5:45 riding time; pretty good after 0:00 sleep!
I posted a bunch of pictures in case you're interested...
Here's the route, the "usual", with about 5,200' of climbing... most of it comes near the end, climbing Foxen Canyon, and in my long history of doing this ride I've bonked and cracked badly on that part... but not this time.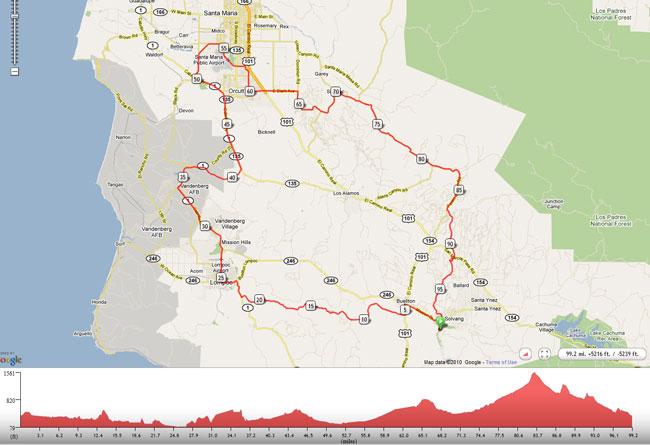 the route: 99 miles, 5,200 feet
A highlight of this ride was passing through the Santa Rita Hills, home of the world's greatest Pinot Noir; here's a picture of the awesome Sea Smoke vineyard, nestled up in the hills at the West end of the valley...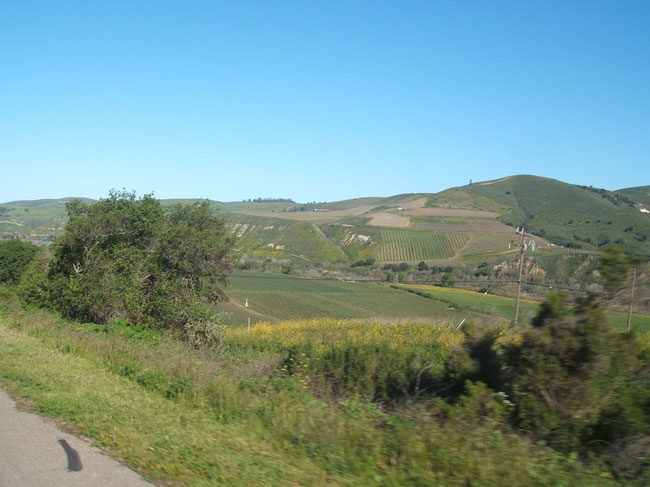 the awesome Sea Smoke vineyard
Overall it was a fun ride, I'm glad I did it. If nothing else it helps get me into shape for the Solvang Double Century in two weeks...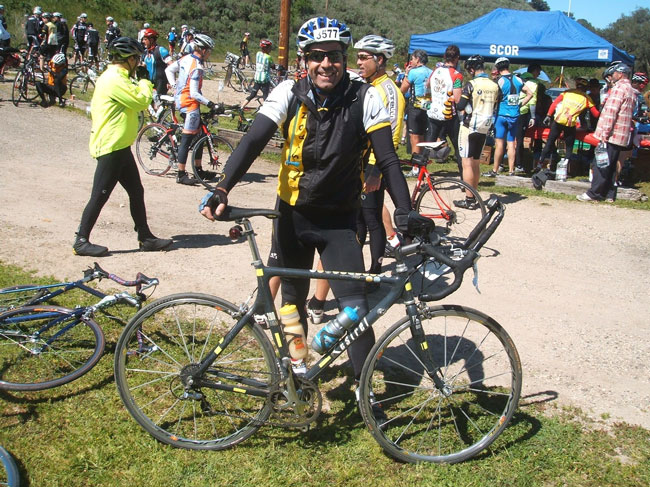 still smiling after 70 miles, only Foxen Canyon left...
Cheers all and see you out there...