I have resisted posting about this all day for those of you who have Tivos, but I cannot hold it any longer:
Ned 2 Bra 1, WOO HOO!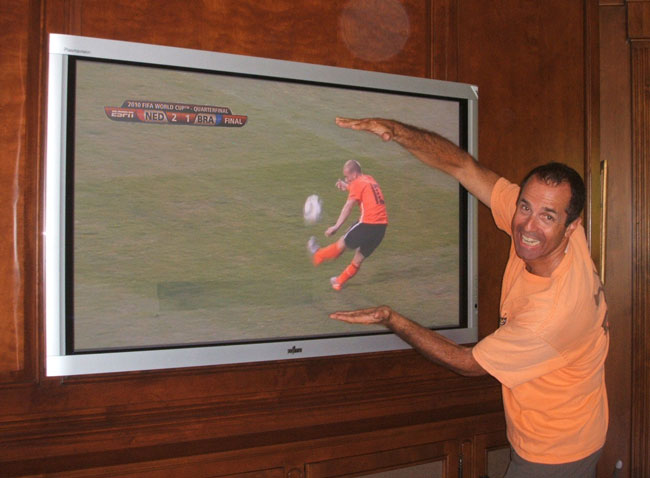 It was a great game (says this non-soccer-fan) in which Brazil clearly won the first half. But then the Dutch rallied, scored to tie on massive strike by Wesley Snyder [shown above!] and a blunder (missed punch) by the Brazilian goalkeeper, and right after scored again on a nice cross + flick + header combination. From there Brazil seemed disorganized and dispirited, and it was all over. Now we go on to play the winner of Ghana - Uruguay (Update: Uruguay), a match we should win, and then into the final! Against Germany or Argentina, I'm thinking... wow, how fun is that? Go Oranje!