| | |
| --- | --- |
| Ojai Valley Double Metric | |
Yesterday I rode the Ojai Valley Double Metric Century - 200K = 129 miles, with about 8,000' of climbing. This ride started as a century, a big 100 mile loop up past Lake Casitas and into Santa Barbara, then down the coast to Ventura, across to Santa Paula, and up and over the hills back into Ojai. I rode it that way a couple of years ago and it was really nice. Recently they've added a Double Metric option, wherein you start by going 15 miles straight up route 33 to Mount Rose, then turn around and descend it, and then ride the century. And that's what I did... it was excellent. Took me 10:30 elapsed, with 9:20 riding time.
In case you're interested, here's the obligatory photo gallery:
And below please find selected pictures from the ride: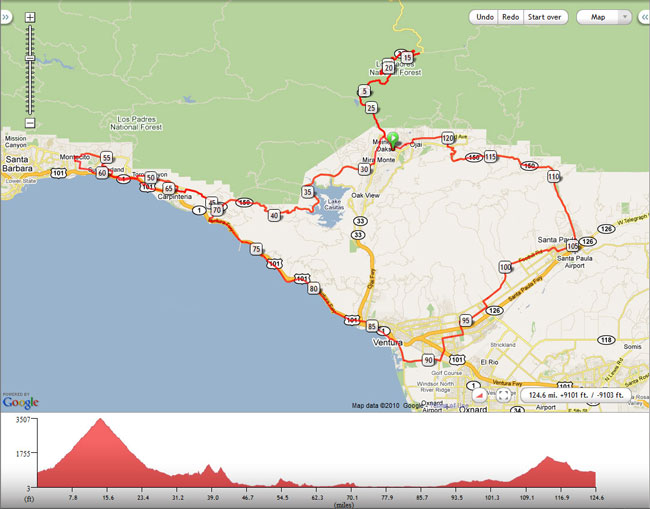 the route: 129 miles, 8,000'; note the way it starts!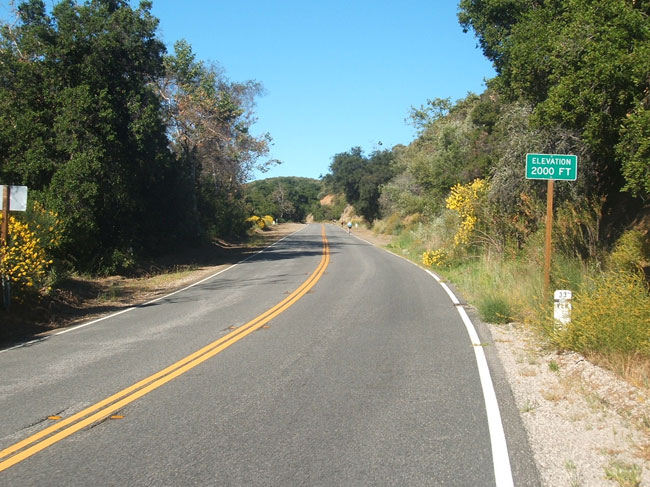 the climb up route 33 to Mount Rose; 15 miles at 5%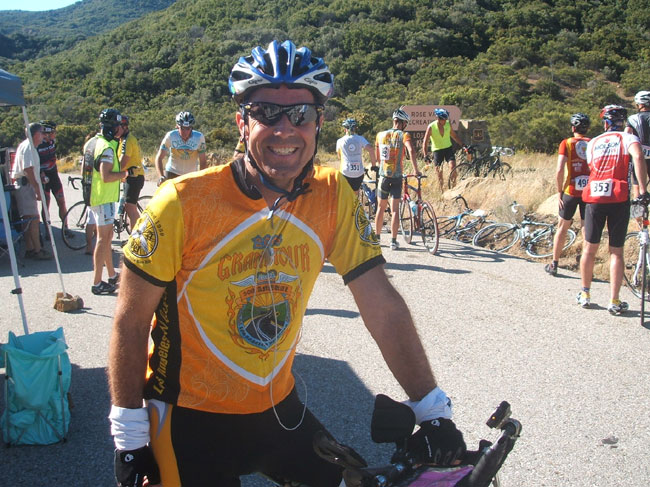 first checkpoint! at top of Mount Rose; it's "all downhill from here"...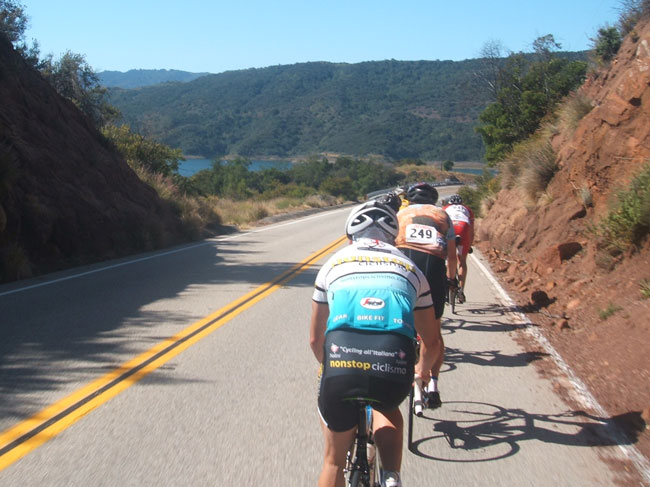 paceline along Lake Casitas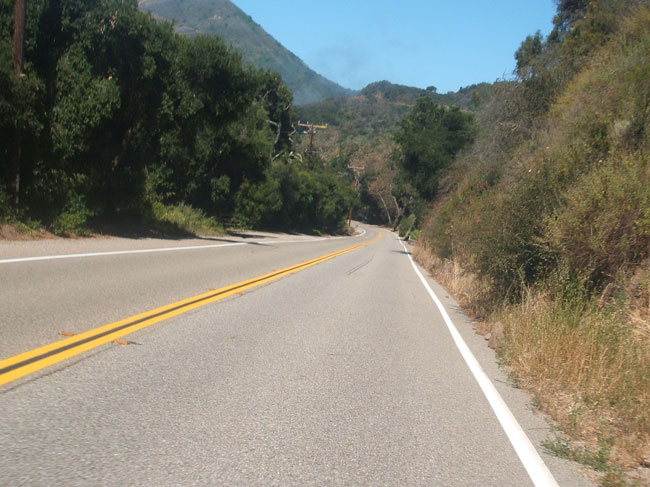 descending route 150 into the fog at Carpinteria - yay, arm warmers :)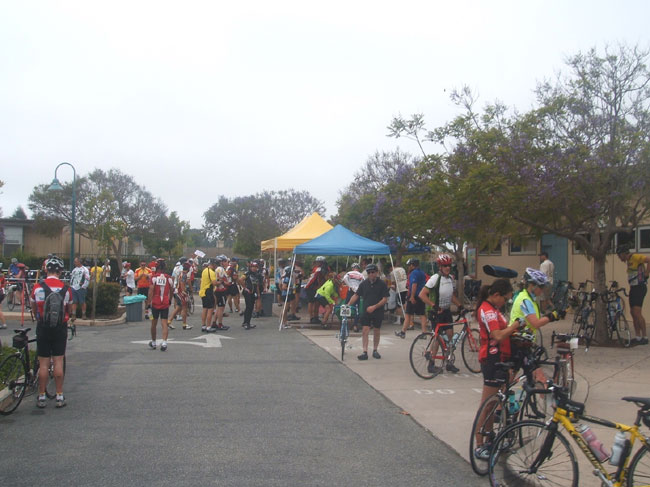 checkpoint in Carpinteria
this ride offers 100K, 100mi, and 200K options, and all the riders converged here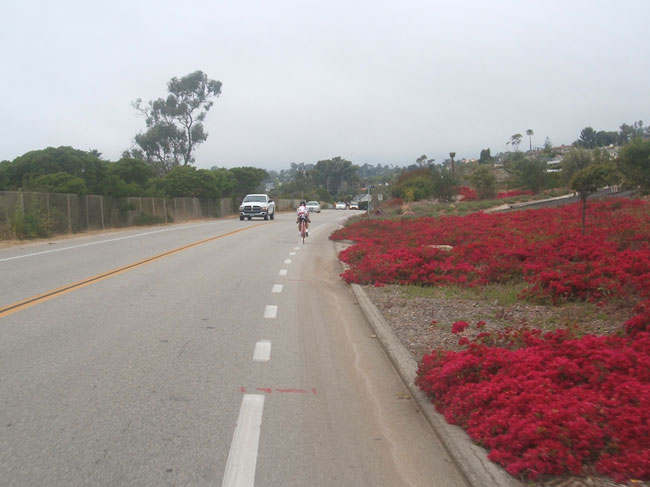 powering along the shore in Summerland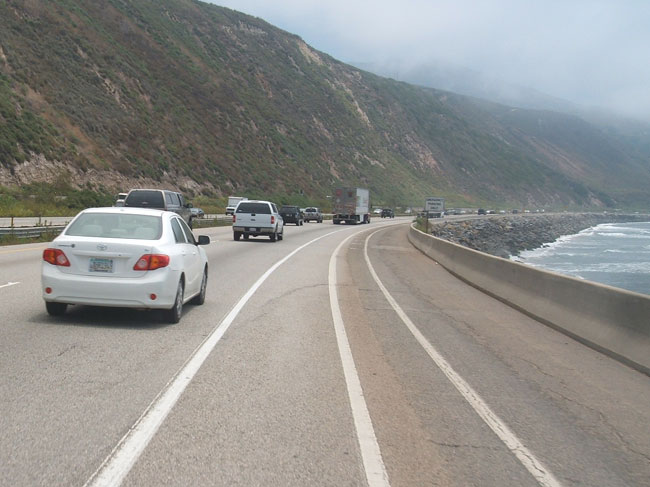 my favorite: riding the 101 freeway; trucks on the left, beach on the right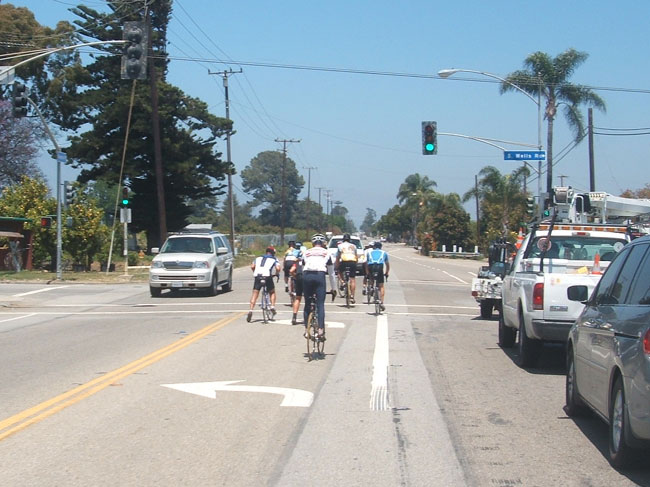 the lead group assembles at a stoplight in Ventura before powering along to Santa Paula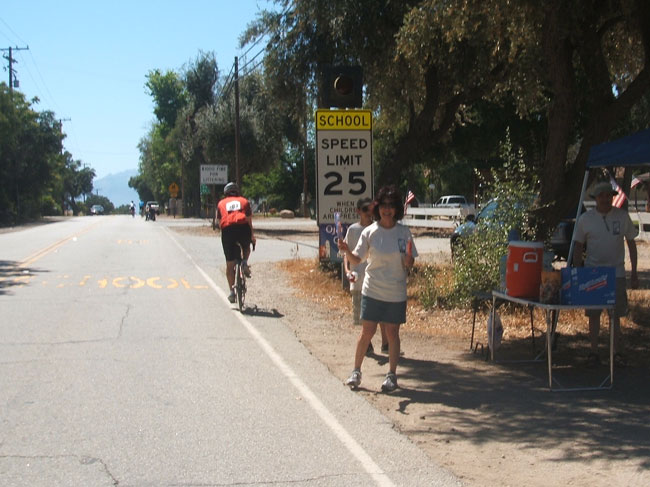 best part of the ride: popcicles! at the final SAG stop atop the Ojai grade
Among other things this ride was hot; summer is definitely here, or at least on the immediate horizon. I went through about ten bottles and burned my arms. Yay!