Yesterday I rode the fabulous Ojai Valley Century with my friend Tim Huber. It was a great event; interesting and beautiful route, good organization, perfect SAG, and [thanks to the organizers] excellent weather. It wasn't the hardest century I've ever ridden - two good climbs, about 5,000' total - but we rode it at a nice brisk pace; I finished in a respectable 5:45 riding time.
One of the cool things about the ride was a professional photographer strategically positioned at the bottom of a descent; here's what I looked like: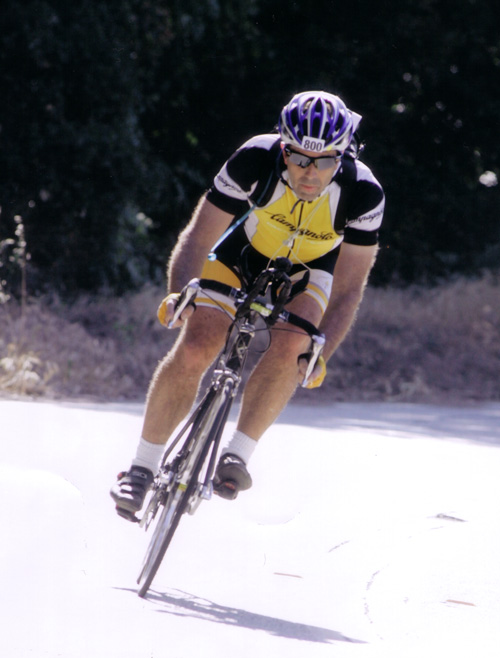 If you're a regular reader you may be wondering how my chest felt; well, let's just say Motrin is a good thing :) I will say sleeping seems to hurt more than riding, so I've been riding more and sleeping less...
Next up: the Eastern Sierra Double Century next weekend. Stay tuned for that!