Wow, quite a weekend, what with Megan's par-tay yesterday and the Amgen Tour stage today. And so whew I get to relax... no wait that's wrong, I get to fly on a red-eye to Philadelphia! I am in fact sitting at LAX at this very moment, waiting for my [late] flight to board. Upon arrival it will be a day of meetings, followed by two days of customer visits, with a late flight back Wednesday and then a trip to Vista on Thursday. I will be one tired puppy. But don't worry, I will blog :)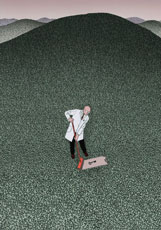 The latest issue of the New Yorker features a fascinating article by Malcolm Gladwell, The Treatment (PDF), about the search for drugs to fight cancer. A must read even if you aren't in the business of building tools for cancer researchers like I am.
Dog bites man story of the day: HP confirms slate to run WebOS. I bet it won't suck, and in fact might give Apple's iPad a run for your money. Of course as with any platform the key will be the availability of content; will there be WebOS Apps? Or perhaps the question should be will there be web apps. You could see a version of Chrome for the WebOS too, including flash...
In this regard, it is interesting to ponder whether the Android platform is fragmenting [already]. What's important here is not bifurcation of versions or features, but whether all versions support the same apps. E.g. Chrome + web = commonality.
More on Apple vs Google, in the wake of the Google I/O announcements: Robert Scoble posts hey Apple, you have mobile competition, and Eric Raymond thinks now's a bad time to be an Apple fanboy. I love this from Scoble: "Hello? This is Scoble. You're not calling me on your iPhone, are you? Why do you say that? Because I can hear you." Ouch. And Eric concludes "Apple has been outflanked by Google's multi-vendor strategy, outsold in new unit sales, and is now outgunned in technology and user-visible features. Again, I was expecting this…but not so soon." In this battle between two successful companies I don't see a loser, and for sure we consumers are the winners!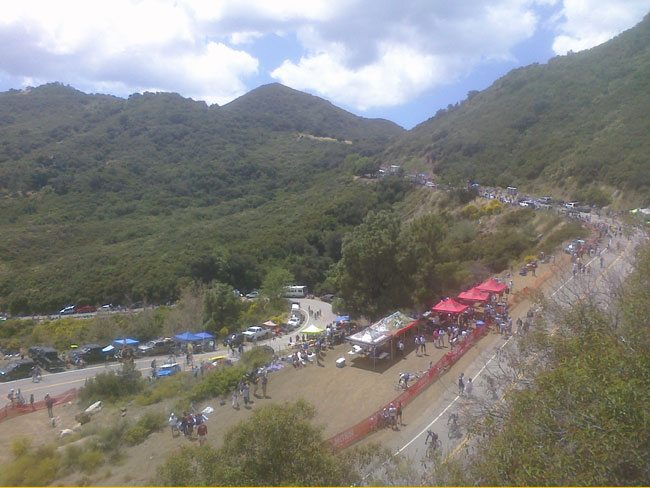 PS to my ATOC stage 8 report, not only did Ryder Hesjedal and Michael Rogers win, but so too did the cities of Agoura Hills, Thousand Oaks, and Westlake Village. There were huge crowds everywhere, and the PR value of all those beautiful aerial helicopter shots is incalculable.
Oh and in the other big cycling race taking place at the moment, Ivan Basso won stage 15 of the Giro! David Arroyo remains the overall leader, as the GC favorites continue to recover time from that amazing break which shuffled the standings. They have a rest day tomorrow but then a week of climbing left.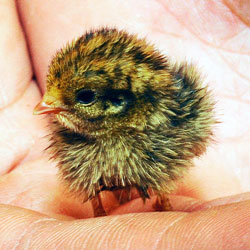 Wrapping up, the ZooBorn of the weekend is this quail chick. Wow. I must tell you I am a sucker for cute chicks :)