The other day I reported on Midway revisited, but I forgot to mention on another thing I revisited while in downtown San Diego: Trizilla! Here it is, in dock, resting comfortably: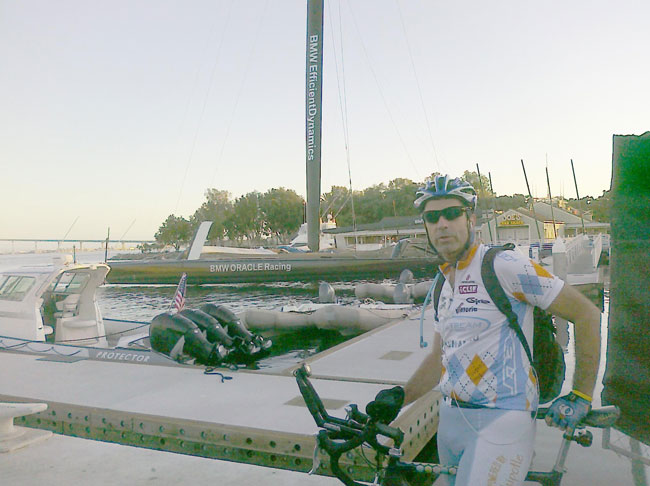 Oh, and just to get your adrenaline flowing, here's another shot, of the bird in flight: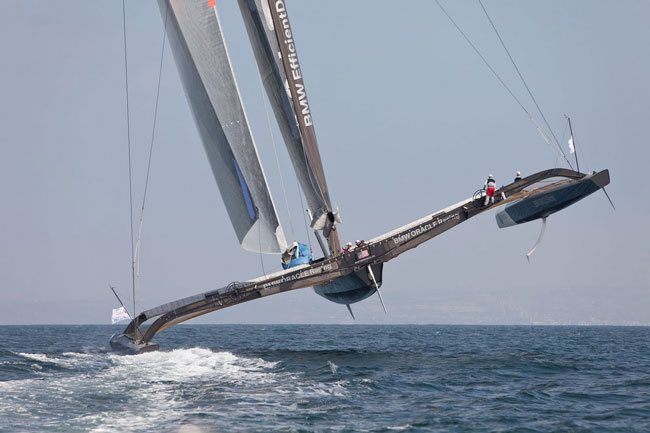 (please click to enbiggen amazingly)
No pictures can really convey the sheer scale of the thing; that mast, for example, is 180' high. Standing next to it, I reconfirmed that riding on this beast is one of my life's goals :) No idea how I'm going to accomplish it, but there it is.