The other day I remembered 1984, the 25th anniversary of the XXIII Olympiad (dum dum dum) held in Los Angeles, which to this day is held up as a shining example of what the Olympics should be, for the host city as well as the participating countries and the athletes. So I thought about that, and I had a beautiful day, and I felt like doing a longish ride, and so... I revisited 1984, in a manner of speaking.
I did a ride from Santa Paul through Ojai and out to Lake Casitas - scene of the Olympic rowing events and my strongest memory, as I was able to watch some of the competition there - and over to the coast at Ventura and looped back to Santa Paula again, about 52 miles. And I took pictures!

the route: Santa Paula / Ojai / Lake Casitas / Ventura / Santa Paula: 52 miles

at the overlook into the Ojai Valley

made it! - Welcome to Lake Casitas

... there it is ... beautiful open water ...

behind the shells, a poster for the LA84 foundation

1984 Rowing Venue, XXIII Olympiad

the starting line was here, but now just remains a memory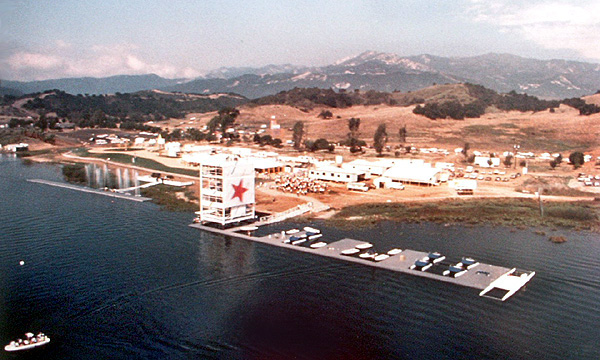 the way we were - what it looked like in 1984
It was a great ride, and a great way to revisit 1984. I had goose bumps standing there on a barren shore, looking out over empty water, remembering the pageantry and excitement and the noise and the vision of boats flying over the lake. I remember the finality, the feeling that the athletes had worked so hard for so long for this moment, and win or lose it would all be over for them in a few hours. History was written, lives were changed. Including mine. I hope can revisit 1984 again in another 25 years, stay tuned!