Still tired. I seem unable to sleep enough, and then spend the whole day tiring myself out further :) Busy day of meetings as our company absorbs our growth plans, and then a hard 30-miler with my friend and colleague Craig. And then dinner and too much wine (Mahi Mahi and Sauvignon Blanc if you must know).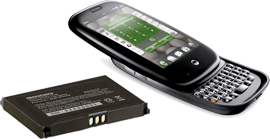 Pre-report: Battery life A-OK. Lovin' it. I always say "precelebration is the root of all failure", so I don't mean to Pre-celebrate :) but so far so good.
Sounds-like-an-Onion-headline of the day: Entire moon added to Google Earth. Pretty amazing technology, that we even have these data.
Ben Rometsch: Google Wave, first impressions. I don't "get" Google Wave [yet]; it seems to be a super-email, sort of a wiki-ish attempt to share information. I distrust things like this which aren't simple enough to explain, but I'll keep trying because there seems to be a there here. Stay tuned...
Something I continue to believe doesn't have a there here is Twitter, and I see where Trent Reznor agrees... Raise your hands, how many of you find Twitter useful? See, there's no there...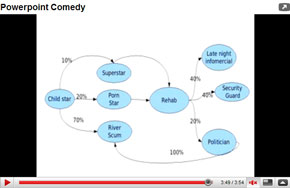 Hilarious: the Bio-Comedian. ( Powerpoint comedy :)
News you can use: is it safer to drive drunk or on the phone? I so fear that using a phone while driving is going to be made illegal; granted, it may be [somewhat] dangerous, but so are a lot of things and it really isn't the government's job to protect us from ourselves.
Jeff Atwood makes a great point: nobody hates software more than software developers. I, too, dread it when something I buy comes with a software CD. Invariably the software sucks and it breaks your machine. Not sure whether to blame Windows for this or software developers in general, but it is so...
Wow, this is cool: Cellscope, the cellphone microscope. Now with a UV-upgrade. People sometimes ask me about this technology, wondering if it will be an "attack from below" on high-end diagnostic equipment like that made by Aperio. Not sure. The performance gap is still large.
Alex Payne: Fever and the future of feed readers. "Today, at least in the web-tech echo chamber, feed reading is quickly falling out of fashion. Too many sites producing too many feeds of dubious quality means information overload, and a creeping sense of obligation to keep up with a torrent of questionably relevant content." I'm not sure I agree with that; sure, there are a lot of bad feeds, but a lot of good ones too. Just stick with me :) Anyway the main point is Fever, a new feed reader, which filters feeds based on keywords etc., and in theory at least can extract information from data...