A travel day, Burbank to Dallas, long layover including an amazing dinner at Mr. G's in the Hyatt Regency in the middle of DFW (a game selection: Bison, Elk, and Quail, paired with amazing Burgundy, and an Italian cheesecake w cherries which was transporting), then Dallas to Raleigh, and here I am in Durham, blogging...
I am still really loving my Kindle. It allowed me to read Pattern Recognition all day, including during dinner in the very dark and formal Mr. G's, where I was able to continue reading by setting the font size to 6.
One result of having watched Megan debate last weekend, I am thinking of many things in the "prop/opp" way; you have a hypothesis, and you have points in favor, points against, and rebuttals for each. Proposition: the government should intervene to save large organizations from going bankrupt. Argue for and against!
We can now consider California as one such large organization. Wow...

Apropos: voters don't just say No, they say No Way. Hasta la vista, Arnold...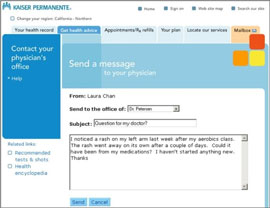 CNet has an image gallery of online personal health tools: taking your health record with you. Ah, but does it include the pathology information? It should :)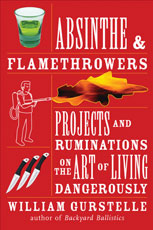 Maybe my next book: Absinthe and Flamethrowers: Ruminations on the Art of Living Dangerously. "I've spent the last two years writing my just released book Absinthe and Flamethrowers, an exploration of a single, important question: Are people who take risks happier than those who do not?" Interesting; I keep thinking I might be happier if I took more risks, but I'm not willing to risk it :)
Dave Winer's big idea for the NYTimes: write about Twitter for your Twitter audience. And let them write about it, too. Huh. I swear, I still don't get Twitter. Everyone else does, I know, even Queen Rania of Jordan, but not me.
Another thing I don't get: researchers store optical data in five dimensions. What does that even mean? It can't just be a five-dimensional array, right?
Looks like VS 2010 is out, at least in Beta form, so it looks like I'll have to try it. I am still using VS 6 for VB and VS 2005 for C++; I've done some experiments with VS 2008 but not for production. Stuck in the stone age :)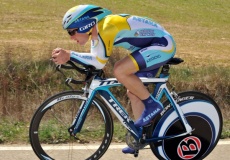 Tomorrow is the big day at the Giro d' Italia, the Cinque Terre time trial which will likely decide the overall winner. It is long and hilly, and most observers think the time gaps will be huge. Go Levi! I wish I could watch...