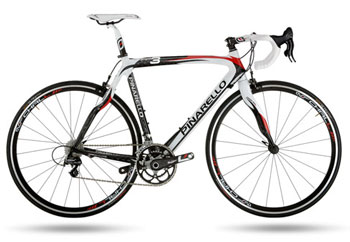 So I continued my test ride adventures today, with the Nytro people kindly allowing me to test ride a Pinarello FP3.
Pretty darn excellent. Hard to say whether I liked it better than the Cervélo I rode yesterday; for one thing, I didn't get as much of a ride in due to time. The ride is spectacular, but the bike is perhaps not quite as nimble. It does look rather fantastic. I could easily see getting one of these, maybe even more easily than the Cervélo.
Lust or love? Decisions, decisions...