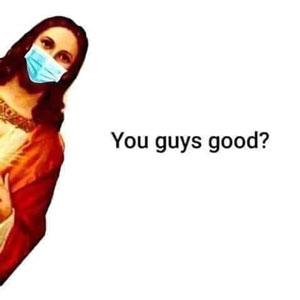 Hi everyone, how's it going? Are you sheltering in place? Hanging in there? Able to escape a little bit, or going crazy inside your four walls?
Yeah, I know the feeling. I am, like you, sheltering in place, and like you, hanging in there, and able to escape a little bit. And I haven't yet gone crazy, although wow are these crazy times. Nothing quite like running an engineering team for a telehealth company in the middle of a pandemic...
You just have to feel bad for Zoom ... this is their moment in the spotlight, and while their service works great, their security has been terrible: Zoom CEO: 'I really messed up' on Security as Coronavirus drove tool's appeal. It seems like a cultural thing, there have been too many issues.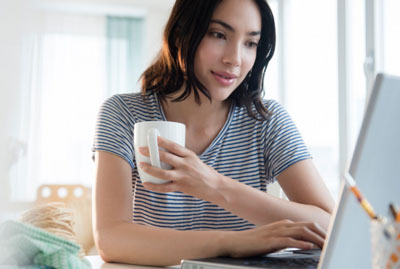 News you can use: A patient's guide to Telemedicine. Have you see a doctor virtually yet?
With the media playing politics instead of journalism, it's hard to get good info. Here's a great article from Caltech: The Covid-19 virus, by the numbers. It links a research paper which has a lot more good info, too.
Bill Gates: One of the questions I am most often asked about the Covid-19 pandemic is how, and when, it will end.

Noted: CNN should change its format back to news. "At this point, their ratings can't get much worse."
Some good news: NASA brings back its rightful logo. Next maybe they'll start launching manned missions again!
This looks pretty cool: The Adafruit Clue. "The fact that for under $30 you can have a board that is this packed with sensors, has bluetooth connectivity, and a display is pretty mind blowing. The addition of circuitpython is pretty nice as well."
I must get one of these. I played a little with an Arduino in the early days of having a MakerBot Replicator 2 - yes, I was able to "burn" my own version of the firmware - but I'm a total rookie at this stuff, and it is so cool...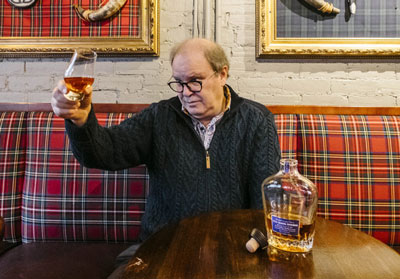 Important research: Why the world overlooked Canadian whisky.
Powerline: How Charles Murray became Charles Murray. An interesting conversation with one of the premier social scientists of our time. "Maybe my favorite part of this conversation is our detour into NASA and the Apollo program. Few people know that Charles and his wife Catherine Cox wrote a terrific narrative about the Apollo program, Apollo: The Race to the Moon." I did not!
We each have something we especially miss with everything on pause; for me, it's pro cycling. Today would have been the Tour of Flanders, possibly my favorite face ever; in 2010 I rode it myself (well, the amateur grandfondo the day before, on the same course), and watched the Pro race live. Yves Lampaert contemplates a year without De Ronde...




For many, the thing they'll miss most is the summer Olympics, officially postponed until 2021. Of course the right thing to do, but the disruption for everyone involved is unbelievable. Think of all those athletes working toward this one moment in time...
Well hang in there everyone - stay safe. And I do hope you don't go crazy...