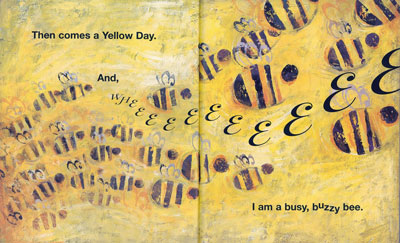 Then comes a yellow week, and wheeeeeeeeeee. I am a busy, buzzy bee.
Note to self: don't attend conferences, visit vendors, and meet with partners the week after your company is acquired. You will not sleep.
So, how's it going? Great, thanks for asking. I've been busy - it's all happening! - but it's all good. And now for a nice little filter pass...
I do try to stay away from politics, but if you didn't listen to this, you should: Trump's speech at Davos. A pretty optimistic take.
Apropos: The distribution of the world's wealth. Click to see a most illuminating diagram ... biggest surprise for me was Japan [still] in third place, well ahead of Germany, the UK, and France.

Brad Feld: The American Tailwind, a recounting of Warren Buffet's most recent Berkshire Hathaway annual letter.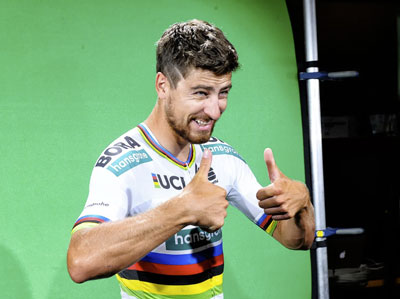 Velonews stories of the decade: Peter Sagan. Sorry Chris Froome but yes he was the best rider of the 2010s. Three world championships in a row and six green jerseys. And he had fun, and we did too, watching.
Congratulations! To Mark Frauenfelder and Carla Sinclair, for 20 years of blogging at Boing Boing. I so remember the early days of blogging, and Boing Boing was one of the first great group blogs. And they still are...
Dave Winer: I want my old blog back. He veered into Twitter-land, but now he's back.
Blogging pioneer Jason Kottke notes: Tim Bray is still blogging. "The great danger is that the Web's future is mall-like: No space really public, no storefronts but national brands', no visuals composed by amateurs, nothing that's on offer just for its own sake, and for love."
And one more early blogger: Jon Udell: I get to be a blogger. Me, too :)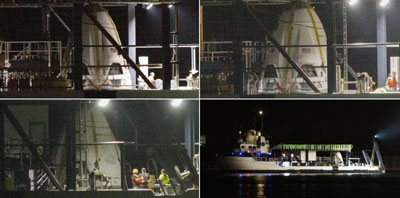 SpaceX are gearing up to send actual people into space; as a next step, they conducted a flawless in-flight abort test. "Designed to prove that Crew Dragon can safely escape a failing Falcon 9 rocket at essentially any point from the launch pad to orbit, SpaceX voluntarily chose to perform a full-fidelity IFA test - blowing up a SpaceX rocket - something NASA left up to both it and Boeing." Excellent.
From Sept, 2016: How human will colonize Mars (Elon Musk livestream). SpaceX isn't just going to send actual people into space, they're going to land them on Mars. What a time to be alive!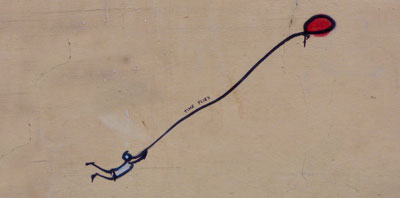 From Gilles Raymond in Jean-Louis Gassee's Monday Note: Tribe Selling. This is a little different take on Gladwell's Tipping Point, and "influencers".
Good news: Trump administration proposes school nutrition guidelines with less fruit, vegetables. Bring back Ding Dongs!
And a little postscript ... one of the things I missed most about not blogging was not being able to see what I would have blogged about. And looking at those old posts, I am struck that "news of the day" doesn't last, but "interesting new things" does. I'll try to remember that...