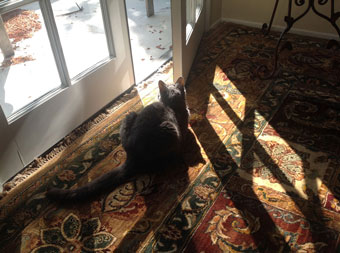 It's a golden day here; a quiet Saturday with nothing to do but read, maybe go for a ride, and maybe do a little coding... or blogging! What could be better.
Feline PSA: Cats experience less stress when they have boxes. SBI. (And also, sun... :)
Reading the Economist: Prescription for the future, how hospitals could be rebuilt, better than before. "We have reached the peak of bringing patients to the healing centres - our hospitals, … We are on the brink of bringing the healing to patients." Indeed.

The cover story of this Economist was Why computers will never be safe, an interesting if somewhat shallow thesis, featuring more anecdotes than philosophy.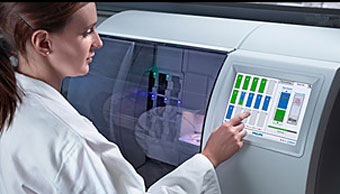 Big news from my old world: FDA allows marketing of first whole slide imaging system for digital pathology. Congratulations to Philips I've always thought that FDA approval, while most important, would not be a tipping point. The economics have to be there first. But now we will see!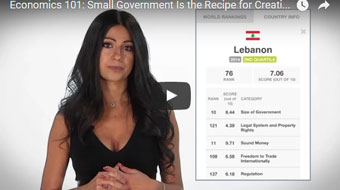 Powerline links how to get rich, a video from the Center of Freedom and Prosperity Foundation. "No country has even gotton rich through high taxes, big government, and onerous regulation." And yet this lesson has not been learned.

Josh Newman: Zero, his recipe for how many emails your inbox should contain. "I'm always shocked by those inboxes, which inevitably contain thousands (or even tens of thousands) of read and unread emails... indeed, if you're a clean-desk type, I'd suspect you, too, would feel similar peace of mind from an equally minimalist inbox." YMMV ... I use my inbox as a todo list, and try to keep less than 100 emails in it at any time. But I do read them all within a few hours...

I am always perplexed by people who "hate email", and who are always looking for a tool to "manage email". Actually they just hate having a lot of stuff to do, and are looking for better time management :)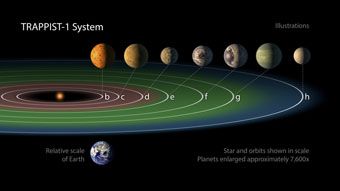 NASA: the largest batch of Earth-size, hapitable zone planets has been found; seven around a single star. Excellent. No signs of life yet, but you never know; maybe their life hasn't evolved to sending radio waves yet ;0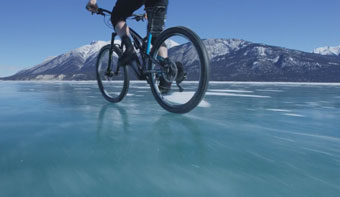 Diamondback Bikes: Dreamride. A great ad, not only for Diamondback, but for cycling!

And speaking of cycling and golden days, tomorrow is the Amstel Gold race! Who are you picking? Me, I'm going with Phillipe Gilbert, to double up on his amazing Tour of Flanders win a couple of weeks ago... stay tuned!