| | |
| --- | --- |
| starting 2017 right: surfing dogs in the Rose Parade | |
This morning I got up and [like everyone else on Earth] watched the Rose Parade. Wow. As usual the floats were amazing, the bands were great, and the sense of pageantry and tradition was strong. A perfect way to warm up for a day of doing nothing and watching football (and for a year of doing ... a lot).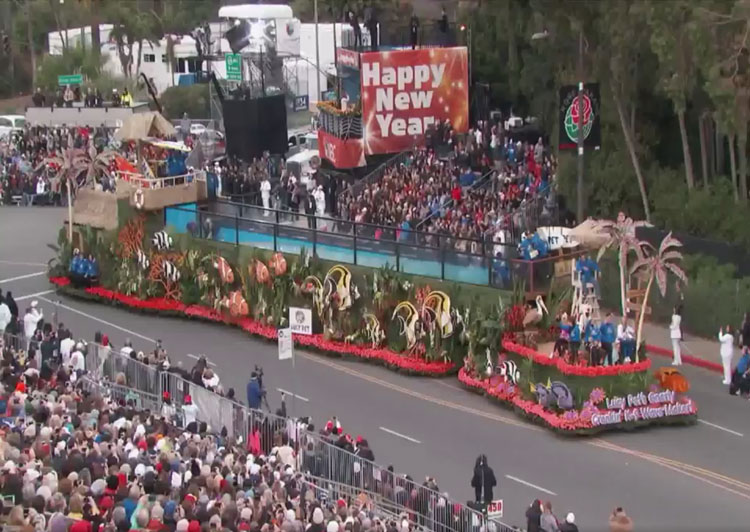 (click to watch on Twitter)
As I was watching this - amazed and delighted - I couldn't help wondering about how this might be received by some of the other people watching this, people in other countries, other cultures, who might be astounded that we have so much excess bandwidth that we can worry about creating 100' long parade floats with surfing dogs. In order to promote a philanthropic organization that exists to spay and neuter pets, so we don't have too many of them. What a time to be alive.
Onward, into my day of doing nothing and watching football. I'm picking: Wisconson over Western Michighan in the Cotton Bowl, Iowa over Florida in the Outback, USC over Penn State in the Rose Bowl (sorry, Kevin), and ... Oklahoma over Auburn in the Sugar.