| | |
| --- | --- |
| Iditarod: day one! ... and they're off | |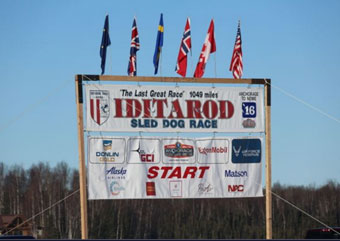 And they're off! In perfect weather, the 86 competiting teams of the 2016 Iditarod left Willow Lake yesterday afternoon, and are now mushing along. Observers agree the trail conditions are perfect, hard and fast, but not icy. The challenge for the would-be winners is holding their teams back so they have enough energy in another week.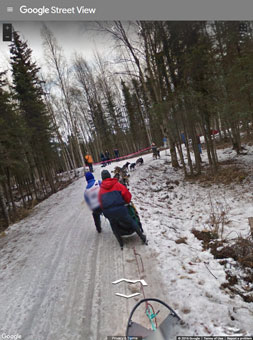 If you're following along, here's another way: Google brings Street View to the Iditarod! Cool.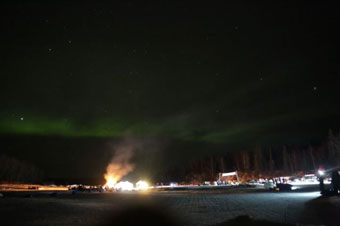 One of the interesting thing about sled dog racing is that a lot of the action takes place at night; the dogs run better in the colder air, and the difference between experienced mushers who know what to do and rookies is more pronounced in the dark and cold. The picture at left is classic Iditarod; the checkpoint at Finger Lake, bonfire burning, teams resting in the snow, framed by the Northern lights.
[The pictures are from the amazing Sebastian Schnuelle, a successful musher in his own right who is following and blogging the race, and taking a bunch of great pictures. Be sure to follow him on the Iditarod website.]
The map below shows the location of all the mushers; most have past through Skwentna and are now on the trial to Finger Lake, with Nicholas Petit pushing ahead and leading the race. From Finger Lake the teams start the long climb up the East side of the Alaska Range up to Rainy Pass.
Cheers and stay tuned!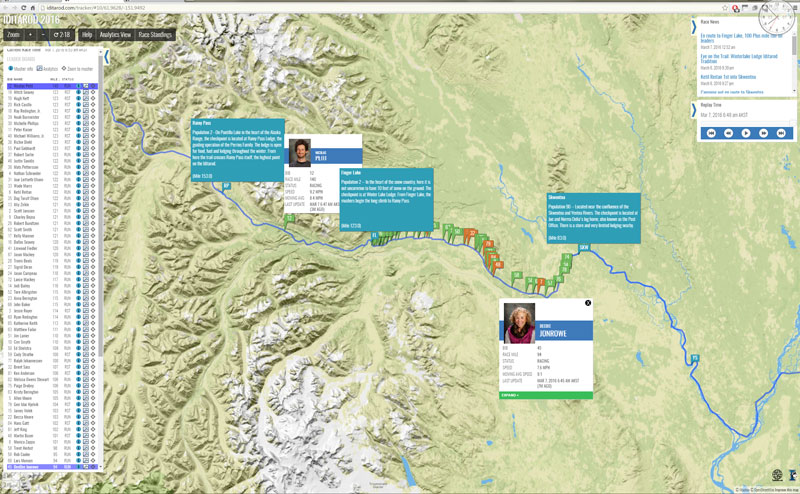 (click to enbiggen amazingly)