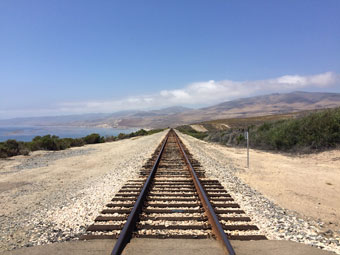 Hmmm, so after politics and space, what else is going on?
Today I took a nice little ride from Gaviota to Jalama Beach. This skirts the famous Hollister Ranch property, a vast private property along the California Coast spanning Point Conception. Was a great ride up and down and around some amazing land. Just when you think we're overpopulated, you realize ... we're not even.

BTW the New Yorker recently ran a story by Dave Eggers ("The Circle") about The Actual Hollister. Apparently Eggers thought the famous Abercrombie & Fitch brand was named after a little town in the Central Valley, also called Hollister, and neither he nor his editors thought to Google and discover Hollister Ranch. Remember that the next time you believe anything you read in the New Yorker.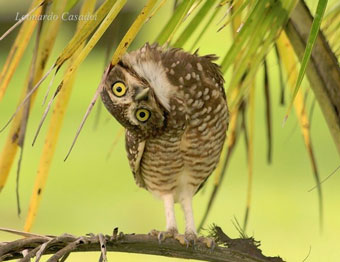 Inhabitat reports Santos, Brazil is bringing attention to biodiversity with birdwatching street guides. Excellent, but even more excellent is this picture of an owl. Hehe. Have to look at things from all angles, right?
The unexpected benefits of allowing the mind to wander and zone out... perhaps an important part of the joy of cycling?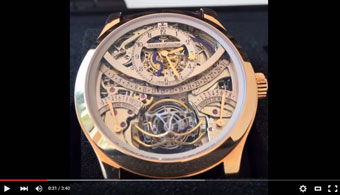 Here we have a compilation of the world's most incredible watch mechanisms. Want! There are all so much cooler than any smartwatch, right? I honestly can't pick a favorite but I do very much like the one pictured here...
And so Google have split themselves into their search business (aka their real business), and everything else (aka their R&D), under an umbrella company called Alphabet. Seems like it makes sense, and I doubt very much it has anything to do with keeping talent. I found this interesting: "We liked the name Alphabet because it means a collection of letters that represent language, one of humanity's most important innovations, and is the core of how we index with Google search!" Hmmm... but what about in the future, when most search is visual search? :)
CurrentC may not launch until next year. So be it. Here's a doubly self-contradictory sentance: "Certainly going faster is always better - that's not necessarily a debatable point. But we're going to do it right." John Gruber comments: "Where by 'we're going to do it right', he means 'we are doing it all wrong'."